The Dundee to Newtyle railway was one of Scotland's earliest lines, a pioneering link that cut through the Sidlaw Hills. Built to transport goods into the city from the fertile lands of Strathmore, it opened in 1831.
However, initial revenues failed to match the early optimism of the scheme's backers and, in the face of heavy running costs and mounting debts, plans were swiftly drawn up to extend operations from what was, at the time, a remote, sparsely populated railhead.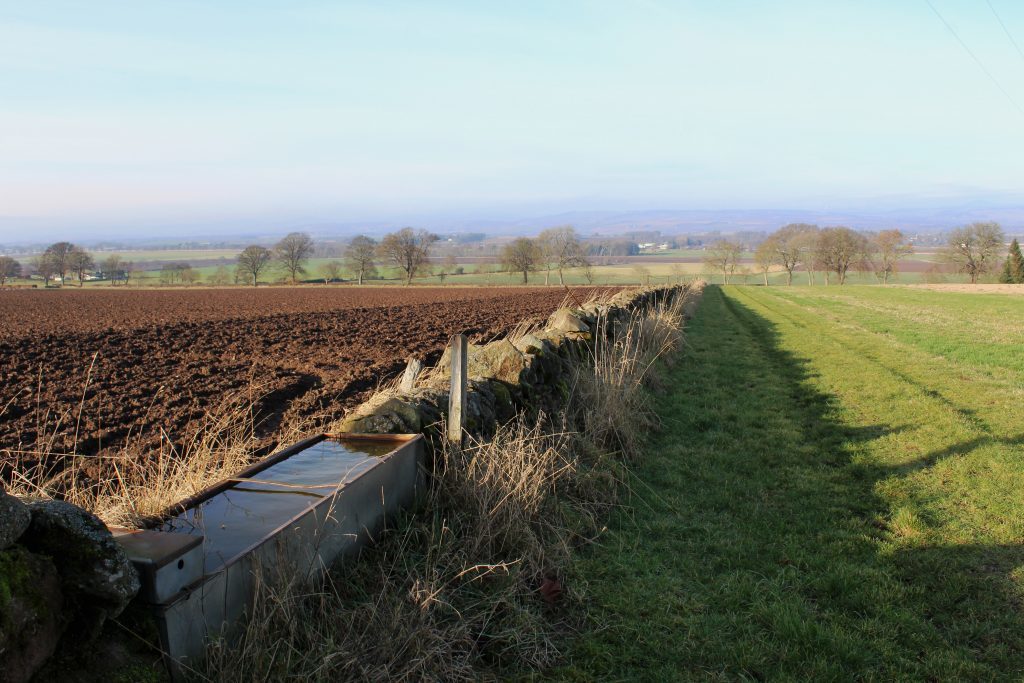 By the end of the decade, branches were laid from Newtyle to Coupar Angus, in the west, and Glamis, in the east, and it is the remains of these later routes, parts of which are incorporated into the Newtyle Path Network, that I set out to explore.
The network's well signed Railway Walk begins at a car park next to the village park, and, from here, the way strikes north, the solid gravel path elevated above surrounding fields.
Pausing occasionally to view Kinpurney Hill through gaps in the accompanying band of trees, I rumbled on along the old line. Long stripped of its rails, the ballasted base offers a firm footing for walkers, a permanent path through what is a heavily cultivated landscape.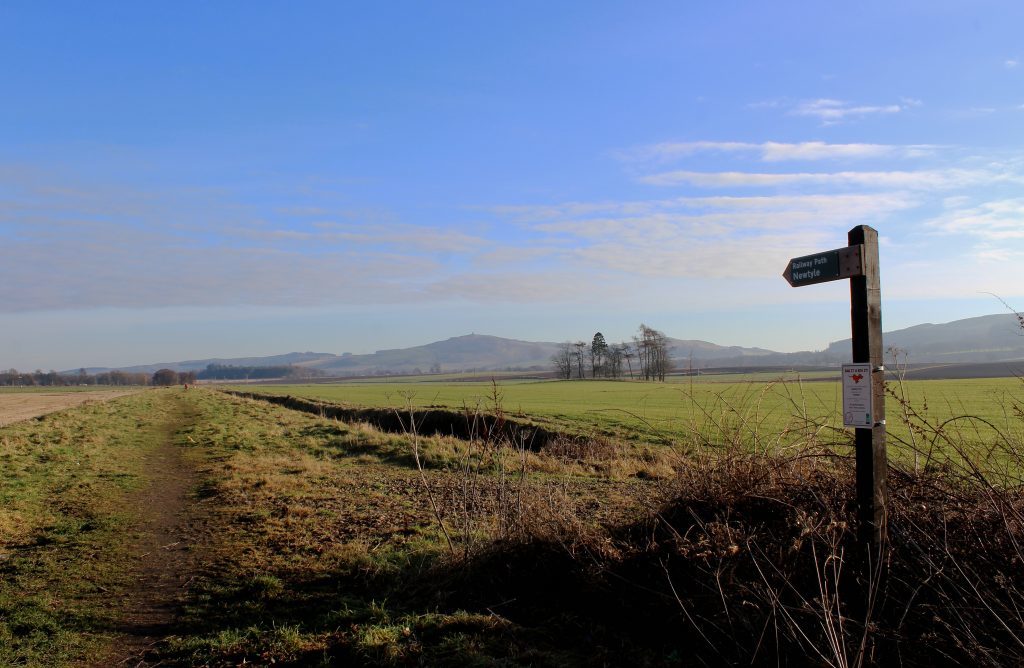 Crossing a bridge spanning a farm track, the trail continues to a bench constructed from old wooden sleepers beyond which it skirts by a low stone-built embankment, curving left through an avenue of silver birch trees to meet the road.
There are two sets of abandoned bridge abutments here for it was at this point that the branches split, the line to Coupar Angus bearing left while the track to Glamis looped right to an intersection known as Alyth Junction, opposite the Belmont Arms.
Carefully crossing the road, I re-joined the Coupar Angus line which I planned to follow as far as Ardler. Thanks to some good signage, progress was good and I soon alighted at Ardler Junction, scene of an horrific rail crash in July 1948.
Through a combination of signalling and driver error, a local train ran on to the mainline where it was struck at speed by a passing express. Amid the carnage that ensued, two people died and 12 were injured.
The layout of the junction remains obvious enough, a derelict brick shed the only building still standing. In its day, there was a signal box here too, located next to the shed.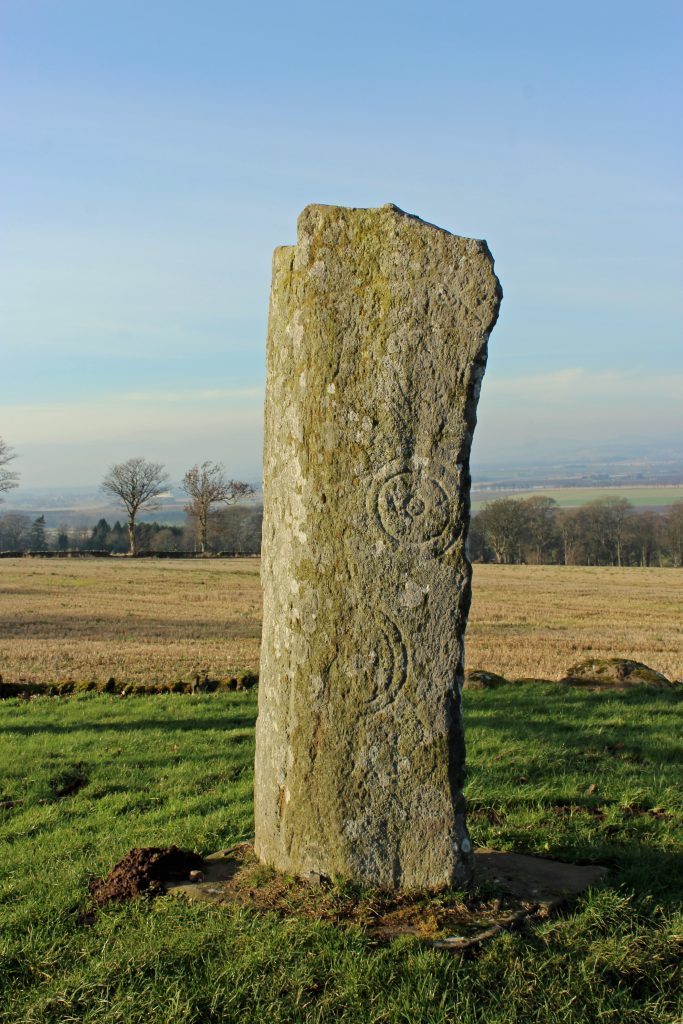 Emerging from the trees to cross open ground, I stayed on track as far as Ardler, where the line disappeared into a field, and, after wandering through this peaceful wee village, I swapped rail for road for my journey back to Newtyle.
Branching south on a back lane to Keillor, I spotted a sign pinned to a tree by the junction offering direction to a Pictish stone and, intrigued, decided to pay this a visit on my way home.
Climbing between fields, I emerged on to the high road linking Newtyle and Leys and a well signed detour – around a mile there and back – led me west to High Keillor and the carved stone which sits atop a tumulus, a superb viewpoint complete with bench.
Returning east, I descended below Kinpurnie Castle, an impressive Scots baronial style mansion dating from 1907, and, beyond the gate lodge, picked up a path and made tracks through grazing land to Newtyle.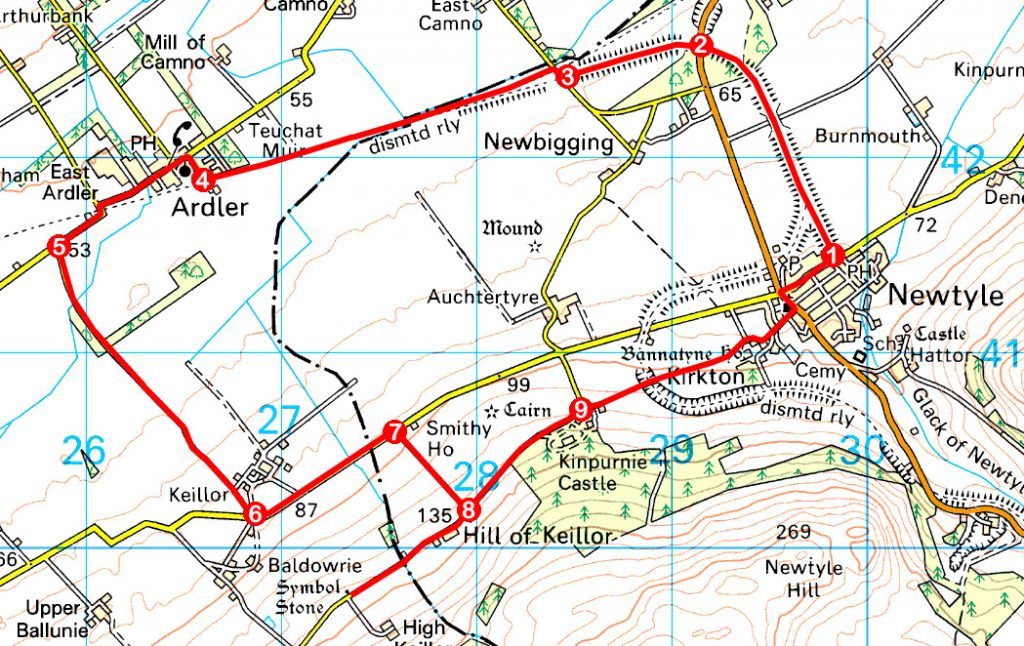 ROUTE
1. Follow trackbed path (signed Railway Walk) north to meet B954.
2. Cross B954, ascend track to re-join trackbed and follow it west.
3. Descend steps to road. Go right, past cottage, then left on trackbed (signed Ardler Walk).
4. Turn right by East Churchlands, following Wallace Street to Main Street then go left, following Main Street west out of Ardler. At road junction beyond East Ardler, go left (signed Newtyle).
5. Turn left and follow road south-east up to Keillor.
6. Turn left and walk 850m north-east along road.
7. Go right, ascending field edge track (signed Keillor Path) to road.
8. Detour right to Pictish stone then return along road, continuing north-east past Kinpurnie Castle.
9. Branch right on track (signed Bannatyne Path). Bear left past white gates and follow path east between fences. Cross stone bridge and continue ahead across fields, joining lane leading into Newtyle. Go left on Dundee Road, then right on North Street to car park.
INFORMATION
Distance: 12km/7½ miles
Ascent: 140m/460ft
Time: 3 hours
Grading: Moderate low level route following well-signed former railway trackbeds, minor roads and paths through predominantly agricultural land. Keep dogs under close control over fields between Kinpurnie Castle and Newtyle due to grazing livestock
Start/finish: Car park adjacent to Newtyle Park, North Street, Newtyle (Grid ref: NO 298415)
Map: Ordnance Survey 1:50,000 Landranger sheet 53; Ordnance Survey 1:25,000 Explorer sheet 381
Tourist Information: Dundee Information Centre, 16 City Square, Dundee DD1 3BG (Tel 01382 527527)
Public transport: Stagecoach bus service 57 stops in Newtyle