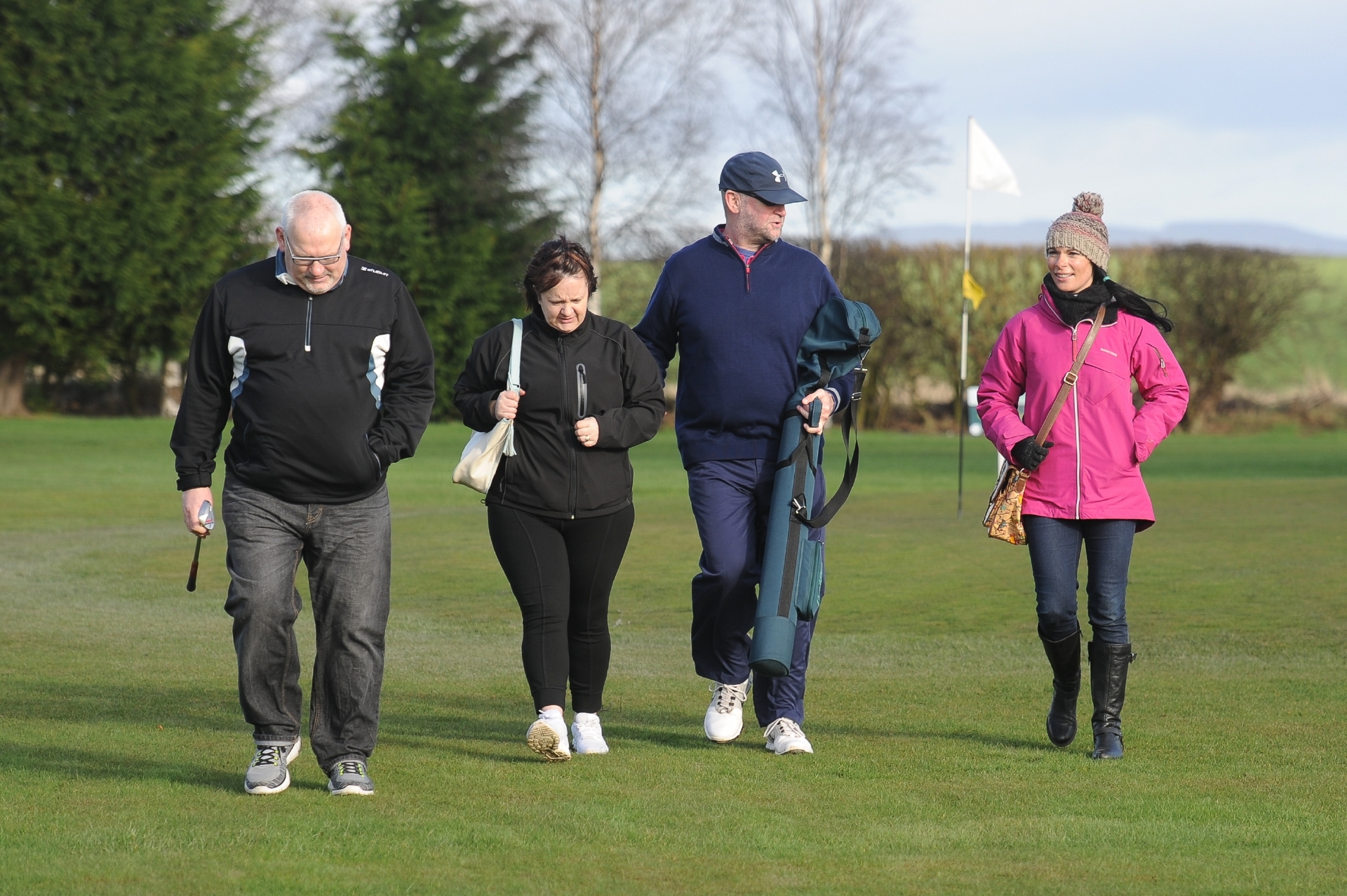 Gayle meets a group of people refusing to let disability stop them playing golf
It's a wild, blustery Wednesday morning but four friends are happily hitting golf balls down the driving range at Wellsgreen in Fife.
One is blind, another is severely visually impaired, one has had a stroke, and the other lost all fingers on one hand in a car accident.
Laughing and joking like old friends, they are clearly having a whale of a time.
After he's driven a ball a good 100 yards up the range, Jim Gales, chairman of the Scottish Disability Golf Partnership (SDGP), tells me golf has completely changed his life.
The 53-year-old took up the sport in 1995 after losing his sight seven years earlier and when he scored a hole-in-one in 2010, he sent out a message of hope – that physical impairment need not rule out sports and activities that most of us take for granted.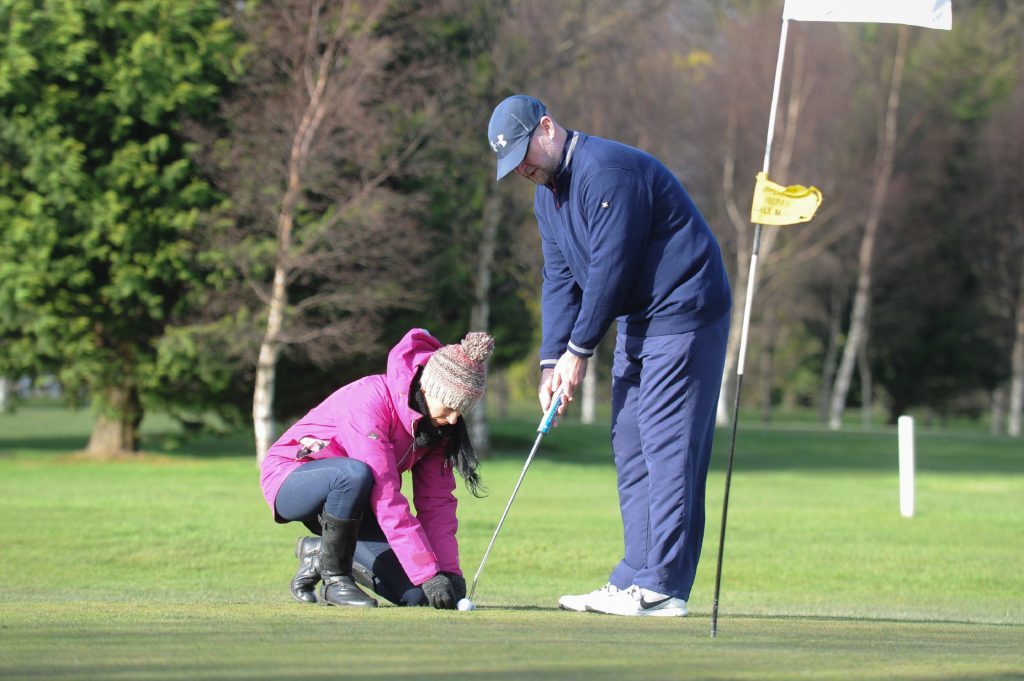 "My sight started to go in 1988 and it's gone downhill in the last six years, leaving me with light perception only," he says.
"I found the transition from being vision-impaired to blind very difficult. My wife had to encourage me vigorously to use the white stick, which I hate, but it was easier to take on the training to use a guide dog. The dog and the golf, once mastered, were the two biggest changes in my life and have opened doors to some wonderful opportunities."
Jim, who was made an MBE for his services to disabled golf in 2003, has played in 95 Open Championship and Team internationals across the world, winning 12 majors.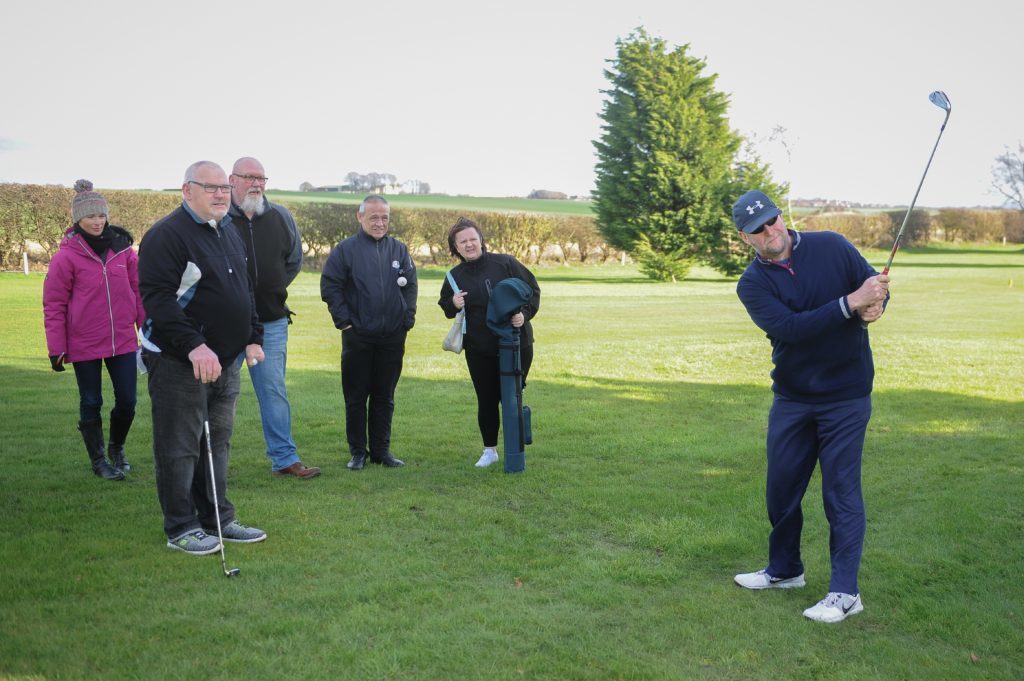 Out on the golf course, Jim needs a guide who has the job of painting a mental picture of each hole and helping to line up the ball against the club.
"Guiding is quite easy, as long as you remember to leave a gap to the side you're on and warn me about anyone upcoming obstacles, like stairs, kerbs and doors," he says.
"As long as your arm is relaxed, I'll stay slightly behind and if you tuck your elbow in to your body, I know to tuck in too (this means someone or something is in the way)."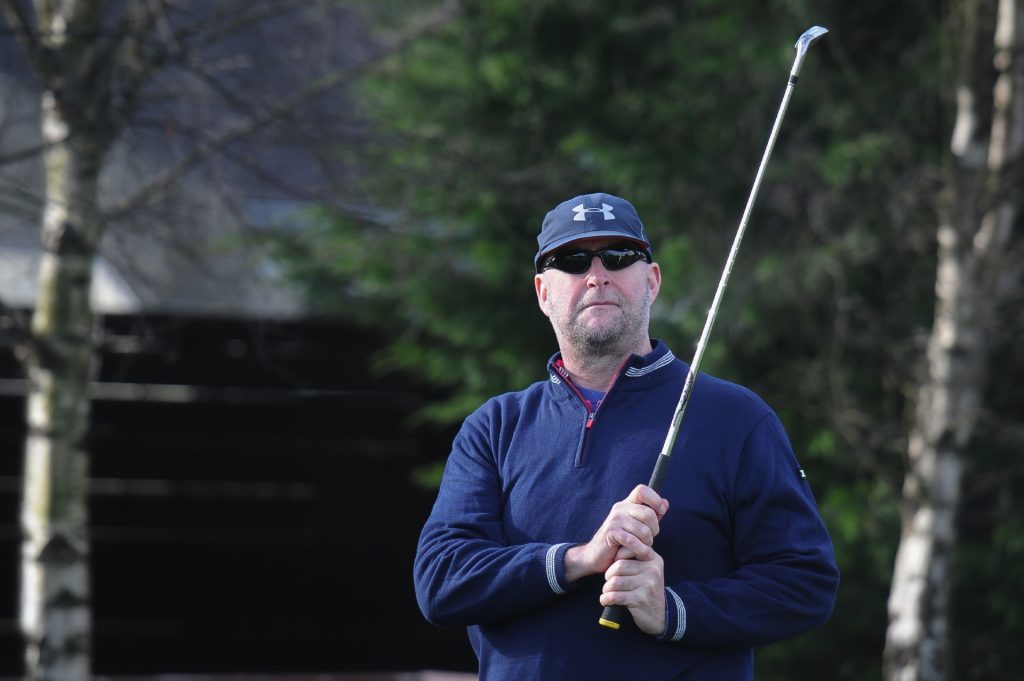 It's quite a daunting task; you're responsible for someone else's safety really, but I manage to direct Jim to the ball without any mishaps.
A trained guide would advise Jim which club to use and give him hints and tips about how to play the hole.
Alas, I lack that knowledge, and hand the role over to fellow player Stevie Cunningham's wife, Shelly.
As we walk round, Stevie, 47, tells me he has retinitis pigmentosa – an inherited condition of the eye that leads to loss of vision and blindness.
"I've got severe tunnel vision so if the ball goes straight, I see it, but that's once in a blue moon. If I'm on the course, I need a guide to spot the ball and retrieve it from the trees!"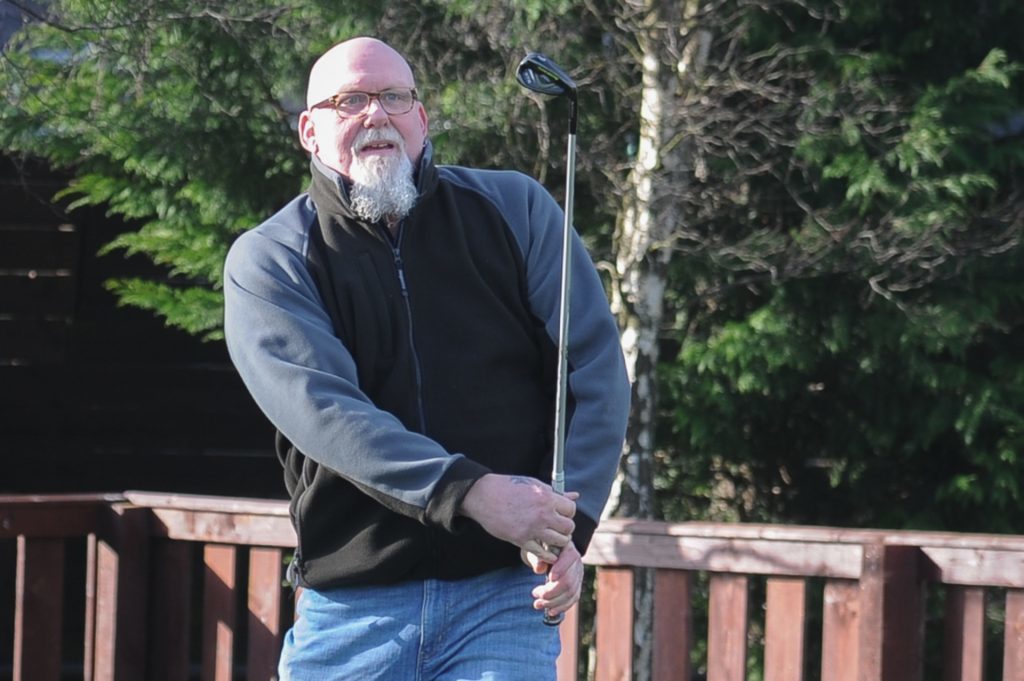 Another keen player is Shawn Beazley, 52. After having two strokes, he struggled with coordination and dexterity and lacked confidence.
"I'd played golf years ago but after the strokes, I became a bit of a recluse," he says. "I knew I needed to start being active, to get my head and body working again.
"I started off going round with a guide but I'm okay on my own now. It's been great for my confidence and I always walk; I never use a buggy."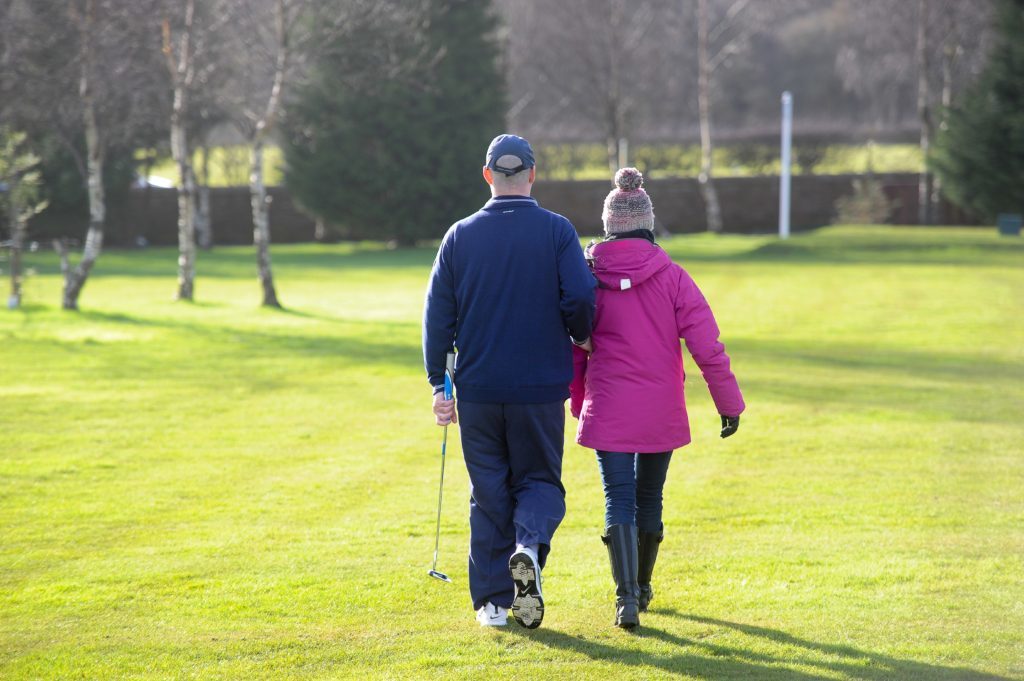 Derek Milne, 50, has a handicap of nine, despite having lost his fingers and thumb in a road accident in 1985.
"I'd played pitch and putt and had the odd few holes at school so when I found out about SDGP, it was brilliant," he says.
"I'm a total golf nut and SDGP gives so many opportunities to play fantastic courses worldwide. It's also very humbling when you see a double amputee, or a guy with one leg playing."
What's unique about SDGP is that it deals with any disability – wheelchair users, the deaf and blind, those with cerebral palsy or MS, amputees and stroke victims all compete against one another.
"Everybody is in one pot and everybody has a chance to win," says Jim. "The main focus is on socialising but it's always nice to win."