A grid of tracks tempted me into Muir of Thorn, a swathe of moorland that lies between the Perthshire villages of Murthly and Bankfoot. Heavily wooded, I had earlier touched upon the heath on the return leg of a hike through Murthly Estate.
However, intrigued by tales of buffalo once roaming the land here, I returned to Murthly and, setting out from the village hall, wandered west on a track that bisects the moor, leading ultimately to Bankfoot.
Running between fields, the way – surfaced initially – enters the woods beyond farm cottages at Bradyston, silver birch and beech buffering the evergreens.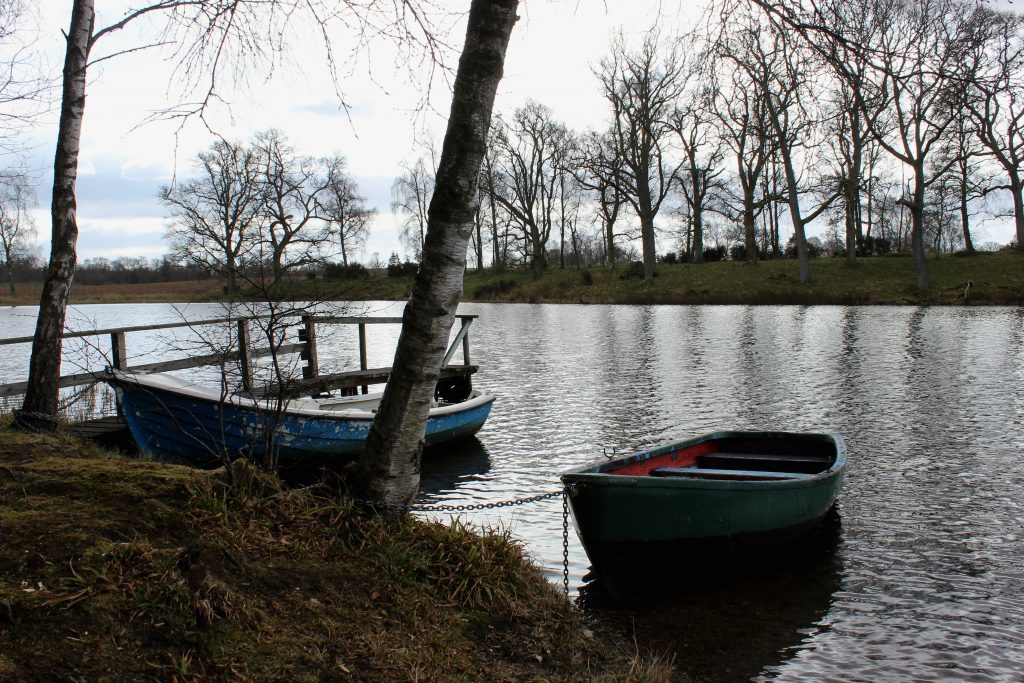 Progressing in a line straight enough to make the Romans proud, the rough road is, rather pleasingly, not entirely hemmed in by trees, crossing felled ground and passing hidden pockets of agricultural land, sturdy gateposts a reminder of an unusual chapter in the history of Murthly Estate.
Returning from a trip to the American Wild West in the 1830s, landowner Sir William Drummond Stewart shipped a herd of buffalo across the Atlantic to his Perthshire seat. The stone piers – spotted at intervals along the walk – were gateways in a lengthy boundary wall enclosing his buffalo park.
Equally sturdy, the busy A9 soon makes its presence known, the noise of traffic heard long before the road is reached. Cross with care (there is good visibility in both directions) and continue ahead to a gate.
While a prominent 'Keep Out' sign adorns the gate, the existence of a core path affords walkers access ahead, the track running on to a junction by a steading at Gelly where I turned north for Kingswood.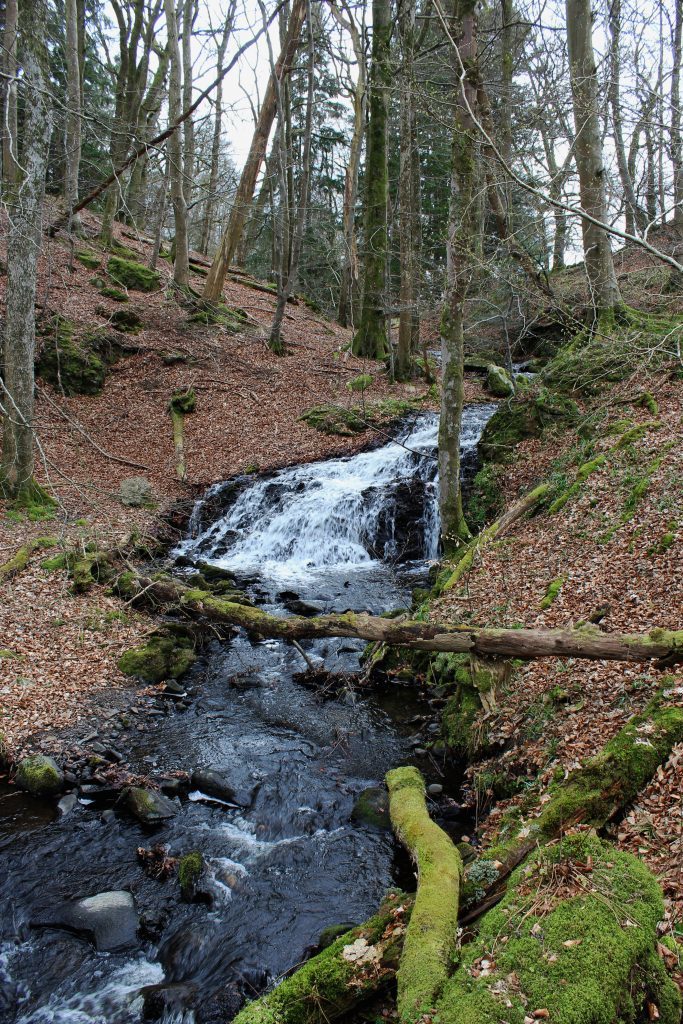 The hamlet sits at a pivotal point on the route. Go east, under the A9, and a track skirts the northern fringe of the moor, leading back to Murthly. Before taking that road, however, I was keen to go a little further west, to Birnam Wood where another legacy of Sir William's frontier adventures lurks.
This entailed a wee bit of road walking to Byres of Murthly, but the country lane is quiet enough and, after crossing the B867, the gravel drive to Rohallion Lodge led me up past Rohallion Loch and on towards the former Victorian hunting lodge.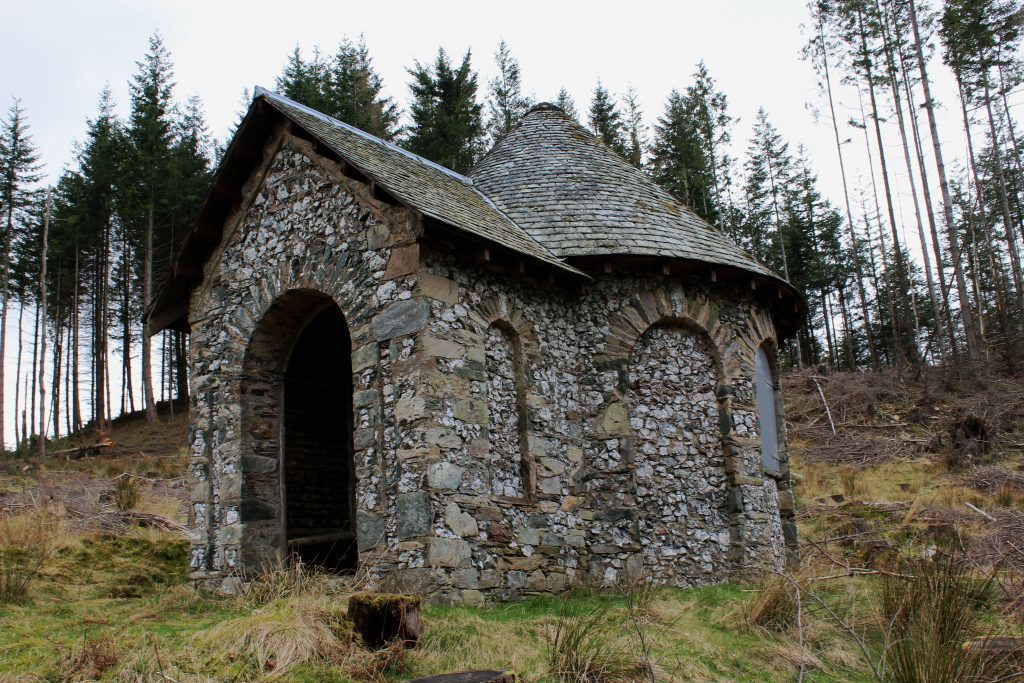 Approaching the private policies of the house, a track branches right, ascending between another set of buffalo park gateposts. Ignoring this, I continued ahead to a second track on the right and, following this around the back of the lodge grounds and through banks of rhododendron, caught glimpses of Robin's Dam, another little loch, through trees on the left.
Curving north round the wooded flanks of Duncan's Hill, the track rises to a col below Birnam Hill before turning east to a viewpoint constructed for Sir William. Although trees now block what would have been a stunning vista across the Pass of Birnam, a tiny circular stone shelter that once overlooked his park remains.
Known as Buffalo Hut, it is said that two native Americans brought across the Atlantic to tend the herd watched over the animals from this elevated vantage point.
The venture was, however, short-lived. In 1842 Sir William returned to the US and, in his absence, the buffalo broke loose, wreaking havoc in the surrounding countryside and killing a local man. They were swiftly despatched, much to the relief of the estate's tenants and neighbours.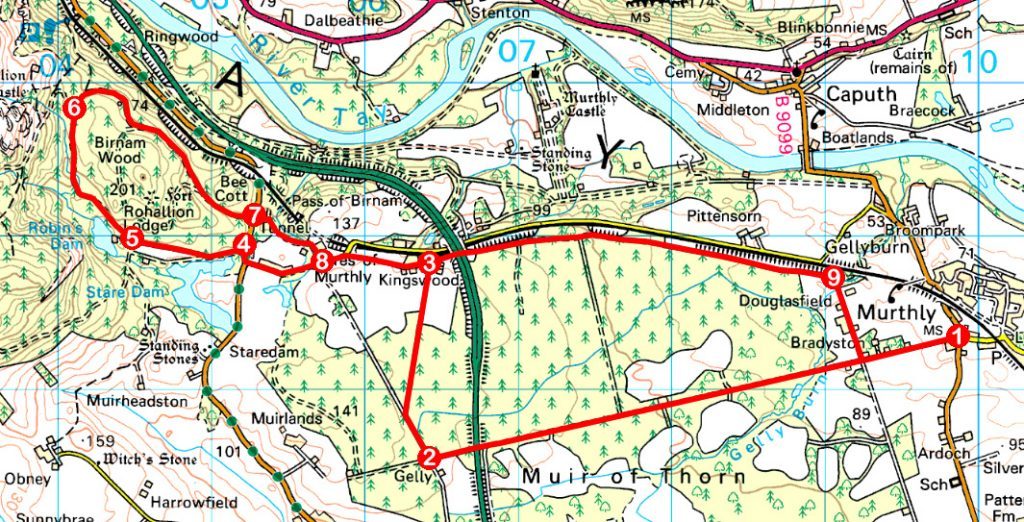 ROUTE
1. Walk south on B9099 to junction with Station Road. Turn right and follow track west (signed Bankfoot).
2. Turn right (signed Kingswood) then bear right again at fork, following track north.
3. Turn left (signed Byres of Murthly) and follow track then minor road west to B867.
4. Turn right on B867 then go left on gravel track, bearing right where track forks.
5. Approaching Rohallion Lodge, branch right on track passing to rear of lodge grounds. At waymarked junction, bear right.
6. Go right at junction in col, pass below Buffalo Hut and bear left at next junction. Descend to crossroads and continue ahead (signed Pass of Birnam) to B867.
7. Cross B867 and continue ahead (signed Byres of Murthly), bearing right at next junction. Follow path round edge of sawmill to meet road.
8. Turn left and retrace steps to point 3. Continue ahead on track, passing under A9.
9. Turn right, passing through farm, to meet outward route. Turn left for Murthly.
INFORMATION
Distance: 15km/9¼ miles
Ascent: 225m/740ft
Time: 4-5 hours
Grading: Moderate low level route following good tracks, paths and minor roads through farmland and forestry. Keep dogs on the lead where signs request
Start/finish: Murthly Village Hall, on B9099 just north of its junction with Station Road, Murthly (Grid ref: NO 0983845)
Map: Ordnance Survey 1:50,000 Landranger sheet 53; Ordnance Survey 1:25,000 Explorer sheet 379
Tourist Information: Dunkeld Information Centre, The Cross, Dunkeld PH8 0AN (Tel 01350 727688)
Public transport: Stagecoach bus service 34 links Murthly with Perth