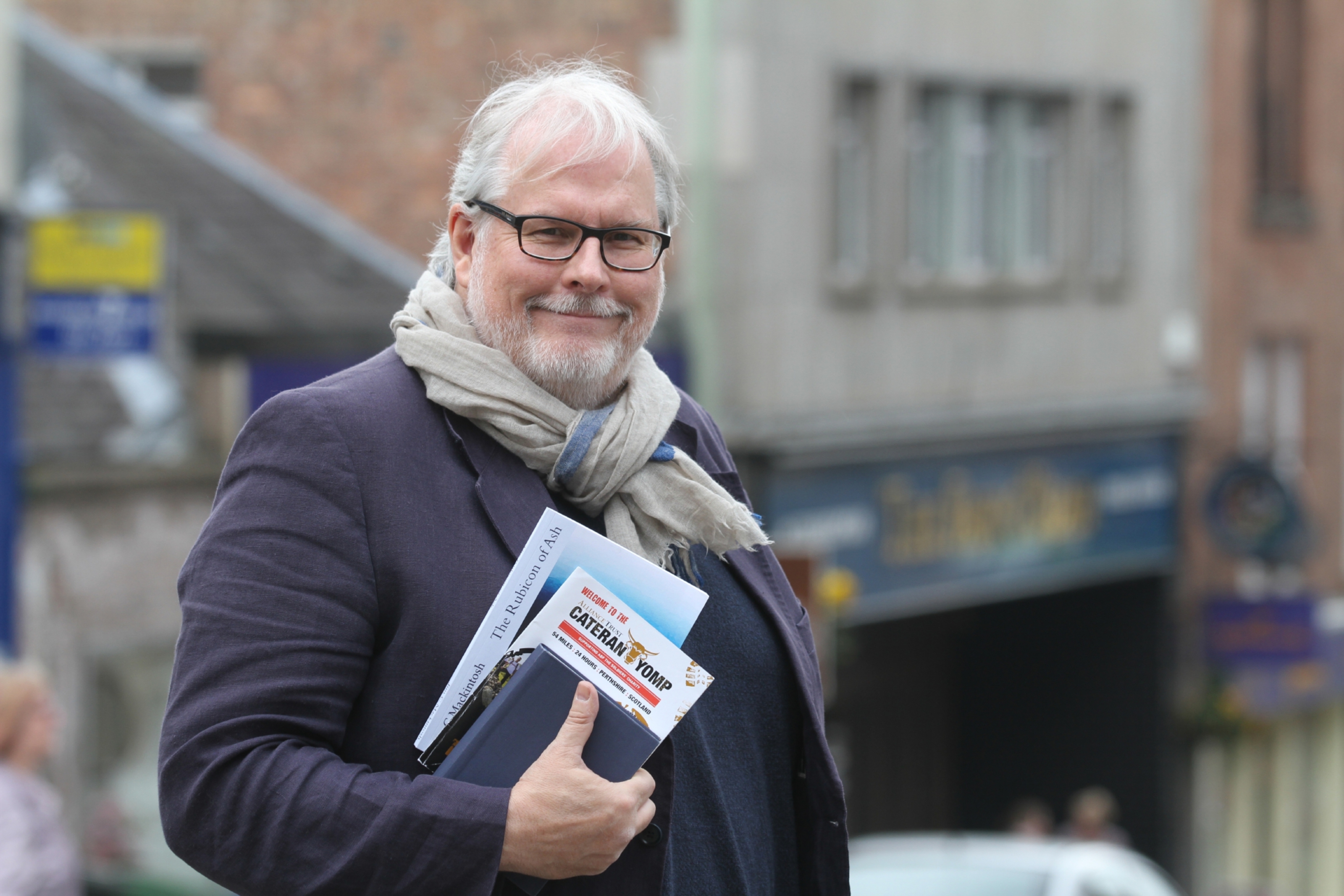 This year's Cateran Yomp will be extra special, with a poem commissioned for the June 10 event by Jim Mackintosh. Gayle Ritchie finds out more
On the eve of this year's Cateran Yomp, Jim Mackintosh will step up to the podium and take a deep breath.
"Raise your sights!" he'll declare.
"The mountains are awake, waiting, all belligerent, arms folded tightly across their bracken chests."
This is Jim's rallying call to Yompers as they prepare to set off on what could be one of the biggest challenges of their lives.
Jim, from Perth, was commissioned to write the very first Yomp poem – Griz an Cateran – by ABF The Soldiers' Charity.
"It's a play on the Gaelic word, griz, which is army slang for working through pain," explained Jim.
"So it's really a poem about working through the pain of the Cateran Yomp.
"I start the poem with the phrase, 'raise your sights', which is used by the army while recruiting and also means, 'lift your eyes'.
"The poem teases and mocks initially, and then asks you to show what you're made of.
"There are lots of military references threaded through the poem but ultimately, it's a rousing call."
As the poem progresses, it envisages exhausted Yomper sitting by the Shee Water, doubting himself and "waiting for a fresh delivery of breath".
But then there's an answer: "You're here for your own warriors".
Jim, who is also poet-in-residence at St Johnstone Football Club, will perform Griz an Cateran at the event briefing in Blairgowrie on June 9.
He hopes that in time, it might be transformed into some kind of poetry trail along the route.
"It would be nice to leave a footprint of the poem scattered along the trail but it's early days so we'll need to wait and see.
"I'm in love with the Cateran Trail, Cateran's Common Wealth (a project which embraces arts and cultural activities and events along the trail) and everything it represents, and importantly the opportunities that the initiative is opening up for local artists and people to engage with the landscape, so to be involved with this was an easy decision for me.
"Although I have walked most of the trail I will not however be taking part in the Yomp. That's not part of the deal!"
The poetry commission came about after Jim contacted Clare Cooper of the Cateran's Common Wealth initiative last year.
"Jim got in touch with a brilliant idea to develop a stanza trail as part of the initiative," said Clare.
"Poetry is something we are keen to integrate into our programming ideas and we've come up with a range of projects involving Jim and poetry which we hope to get off the ground soon.
"While working on this, we saw an opportunity for Jim to work with the Yomp team. We introduced him to the Soldiers' Charity and were delighted they chose to commission a poem from him.
"It's great that Jim will be reciting his new poem to an audience of walkers preparing to tackle the Cateran Yomp this year."
Brigadier Robin Bacon, Chief of Staff, at ABF The Soldiers' Charity, said: "When you think of poetry and the Armed Forces, Sassoon and Owen spring to mind.
"Their prose of World War One brought home the horrors of the conflict in a beautifully creative way.
"I couldn't at all compare World War One to the Cateran Yomp, as tough as it is, but having this poem written especially for it is very touching.
"We are very grateful to Jim for his time, effort and creativity in supporting the charity and this great event."
It's the seventh year the Cateran Yomp has taken place along the trail to help raise funds for the charity.
Steve Oatley, Head of National Events, at the Soldiers' Charity, added: "Commissioning Jim to pen a poem about the Cateran Yomp and its association with the historic trail has been a fantastic process and we are delighted that he will help us launch the 2017 event."
info
The Cateran Yomp is a gruelling 54-mile hike through the Perthshire and Angus glens on June 10.
More than 1,000 people have already signed up for this year's event, and organisers are expecting around 1,200 entries.
The Cateran Yomp has raised £2.4 million for The Soldiers' Charity and the Alliance Trust Foundation which directs funding to community groups, local charities and voluntary organisations.
Reckon 54 miles is too tough? There's always the 36.5 mile alternative or the 22 mile option.
For more details and to sign up, go to soldierscharity.org/yomp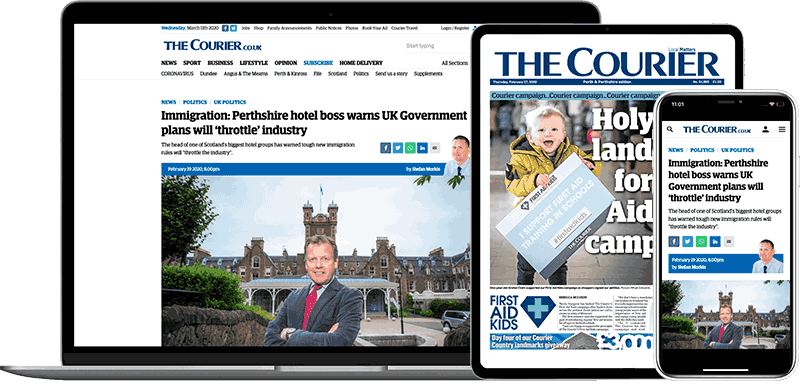 Help support quality local journalism … become a digital subscriber to The Courier
For as little as £5.99 a month you can access all of our content, including Premium articles.
Subscribe