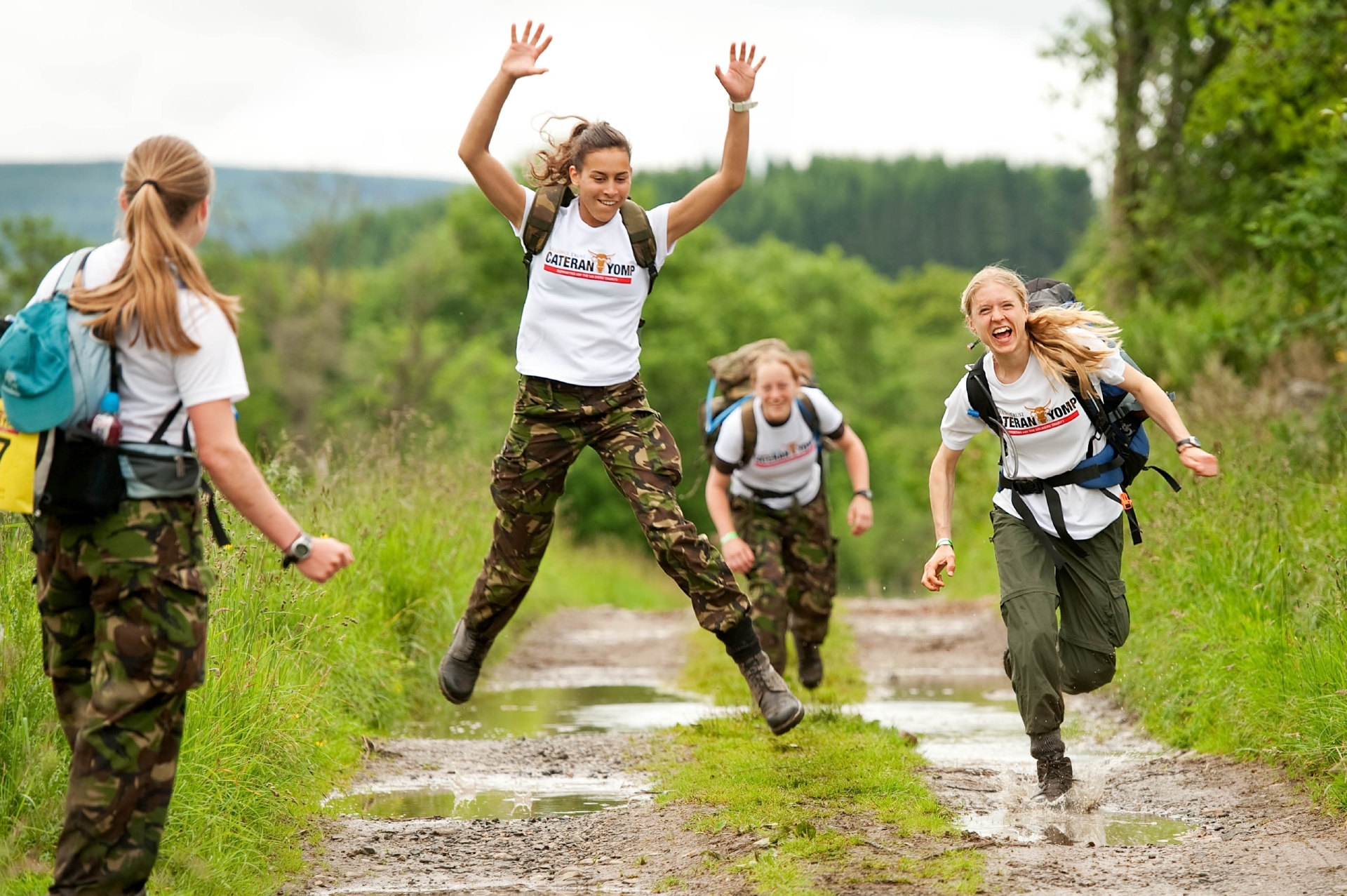 Still debating whether to sign up for the Cateran Yomp on June 10. Seasoned yomper Gayle Ritchie says – just do it!
Two weeks tomorrow, hundreds of intrepid "yompers" will be walking, or in some cases, running, more than two marathons across the Perthshire and Angus glens.
The Cateran Yomp takes place on June 10 and will see participants doing whatever they can to complete the fearsome 54-mile trail in a bid to raise money for charity.
Teams start in Blairgowrie and hike a stunning circular route which takes them through Kirkmichael, the Spittal of Glenshee and Kirkton of Glenisla.
If the 54-mile gold route seems too daunting, there's also a 22-mile bronze route or 36.5-mile silver alternative.
It's a chance to experience some of Courier Country's most breathtaking scenery while raising vital funds to support ABF The Soldiers' Charity.
It's no secret the Yomp is a tough challenge, physically and mentally but already 1,007 people have signed up for this year's event – and that's not including the 50 American marines who'll also be doing it.
Now in its seventh year, last year's Cateran Yomp attracted 1,056 determined trekkers and raised a total of £550,000 for ABF The Soldiers' Charity.
Over six years the event has raised almost £2.4 million.
Brigadier Robin Bacon, Chief of staff at ABF The Soldiers' Charity, said this year's event is set to be a roaring success, and reminded potential yompers that there's still time to register.
"When we staged the first-ever Cateran Yomp in the beautiful Perthshire countryside in June 2011, we fervently hoped that it would be a real success and of course it was," he said.
"It just gets bigger, slicker and better every year. We are absolutely thrilled that this year more than 1,000 yompers will be taking part, some former military, some of them wounded and injured in recent conflicts and a multitude of amazing people of all ages and nationalities, pushing themselves really hard to reach their goals of bronze, silver or gold, in this tough and hugely inspiring event.
"The Yomp is a tremendous fund-raiser for the national charity of the British Army which supports soldiers, veterans and their immediate families in need.
"In this last month alone we made grants of more than £300,000 to ex-Service charities supporting Scottish veterans.
"We really look forward to seeing you all bright and breezy and raring to go at the start line in Blairgowrie early on June 10."
This year's ambassador is Stewart Harris, a former serviceman left both partially sighted and partially deaf after being bombed in Afghanistan.
Stewart received support from ABF The Soldiers' Charity and is looking to give something back to the organisation which he feels helped turn his life around.
For more details and to register, go to www.soldierscharity.org/events/the-cateran-yomp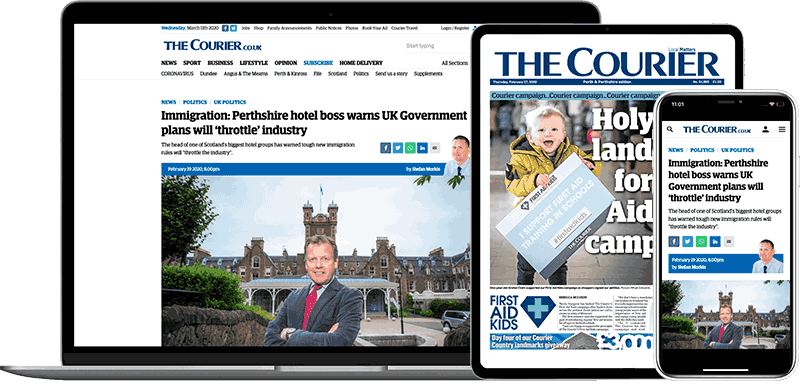 Help support quality local journalism … become a digital subscriber to The Courier
For as little as £5.99 a month you can access all of our content, including Premium articles.
Subscribe