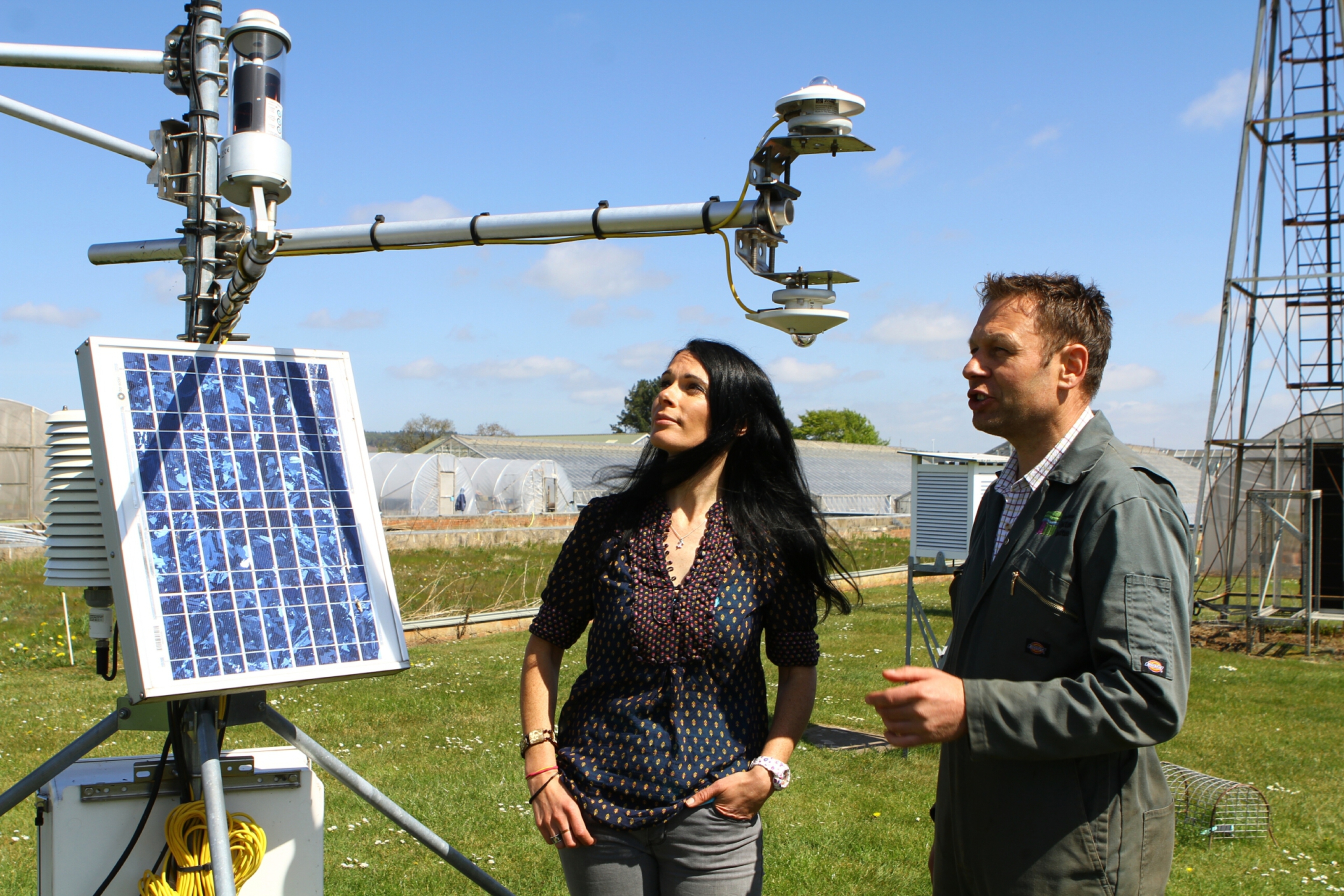 Ahead of the farming industry's national open day, Open Farm Sunday, on June 11, Gayle Ritchie visits Mylnefield Farm, part of the James Hutton Institute in Invergowrie
Flat caps on, chewing on straw while their faithful collie dogs jog along beside them – that's farmers for you.
Okay, so this is a stereotype of the biggest order but truth be told, there are many people who have little or no understanding of what farmers actually do.
Yes, many of them own collies and drive tractors, but there's a lot more to the vocation than that.
In fact, modern farming is incredibly diverse and impacts on all of us – from the clothes we wear to the medicines we take and the food we eat.
That's why Open Farm Sunday, managed by LEAF (Linking Environment And Farming) is one of the farming industry's biggest success stories.
Since the first event in 2006, more than 1,500 farmers across the UK have opened their gates and welcomed 1.8 million people onto their farms.
It's a fantastic opportunity for everyone, young and old, to discover first hand what it means to be a farmer and encourages farmers to share their stories, from how crops are grown and animals cared for, to how they manage the countryside.
Each event is uniquely based around the farm's individual story, with activities including everything from nature trails to pond dipping, building insect hotels and enjoying tractor and trailer rides.
In Courier Country, there are two farms taking part in this year's Open Farm Sunday – Gilston Estate near Leven, and the James Hutton Institute at Mylnefield Farm in Invergowrie.
"We've been involved every second year since it started in 2006," says Dr Geoff Squire, an agricultural scientist and biologist at the Institute.
"It's a fun family day out, but it's also educational.
"We encourage kids and their parents to come and talk to farmers and scientists about all sorts of issues, from sustainable farming to protecting the environment. There'll be tractor trailer tours, treasure hunts, games and competitions and we'll bring out some animals and unusual machinery."
One of the institute's most exciting assets is its community garden, and there will be tours through it on the day.
"The garden is designed to introduce people to different habitats of farming and look at crops and plants, as well as attitudes towards hedges, dry stane dykes and woodland corridors," says Geoff.
"The garden can be buzzing with insects and resplendent with flowers, but we also grow vegetables and cereals.
"Here at the Institute, we don't spray everything to death. Weeds are not regarded as the enemy; we have to co-exist with them, but occasionally, we need to intervene.
"And we help kids to understand that down there, under the earth, there's lots of biodiversity."
Local astronomer Ken Kennedy will be dropping in for the day and showing visitors how to use sun scopes and other meteorological instruments.
There will also be plant pressing, bread-making, and kids can build their very own "insect hotels" out of cones, twigs and straw.
The Institute's Head of Farms, Fields & Glasshouses, Euan Caldwell says it's an opportunity to show kids how farmers manage the countryside and "explore things like why crops are in rotation and why there are wildlife corridors".
"We can show features like hedgerows in miniature," he adds. "And it's a chance to tell of the challenges farmers experience."
Visitors will be able to explore the soft fruit fields and hear exciting stories about plant breeding and new pest-resistant varieties being produced by the Institute.
"Open Farm Sunday is not just for farmers and scientists – it's for everybody," says Euan.
"It's exciting to be able to open our doors and tell the public about the good work we do in science and agriculture.
"The industry is often misunderstood but it has a vital role in not only producing safe nutritious food, but also using the latest science and technology to farm sustainably.
"That means increasing production while managing the environment for wildlife and enhancing our natural resources for generations to come."
So visit www.farmsunday.org to find your local open farm, pull on your wellies and get set to discover the world of farming!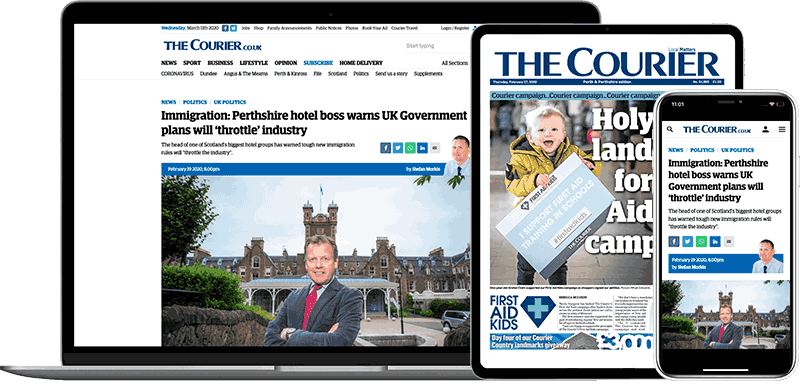 Help support quality local journalism … become a digital subscriber to The Courier
For as little as £5.99 a month you can access all of our content, including Premium articles.
Subscribe