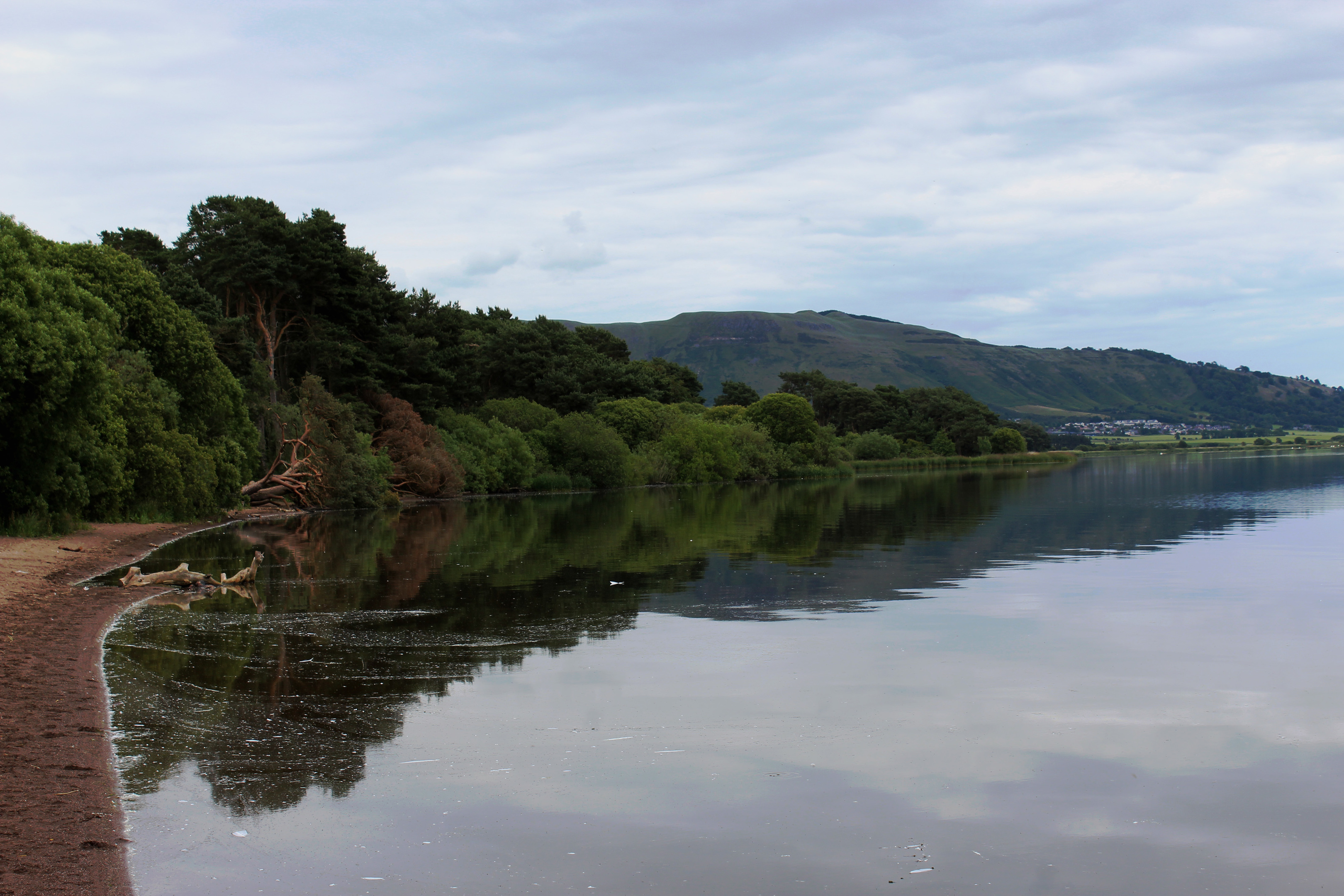 Scotland's largest lowland loch, Loch Leven is a haven for birds and wildlife. It is also a magnet for walkers and cyclists, thanks in part to a 21km all-abilities trail that rings the water.
A lengthy outing in its own right, the Loch Leven Heritage Trail can be broken down into bite-sized chunks or used to access the surrounding countryside, including Bishop Hill, an exposed summit perched atop an escarpment bounding the eastern shoreline.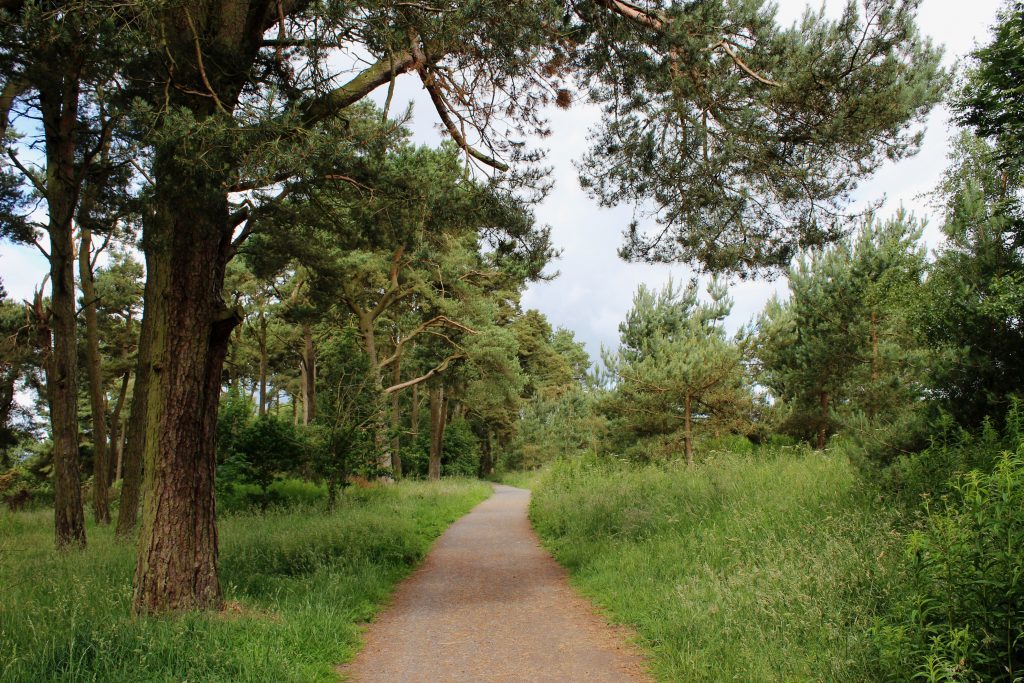 Known locally as 'the bishop' and commonly climbed from the hamlet of Scotlandwell, at the foot of the steep slope, I opted to start a little further out, at Burleigh Sands, near Milnathort, the longer approach drawing more heavily on the landscape of the loch.
Joining the heritage trail at Burleigh car park, one of various access points dotted around Loch Leven, I wandered east through Scots Pine, gaps in the venerable old trees offering views south across the water to Benarty Hill.
Veering away from the shoreline, the way passes below the overgrown ruins of Old Orwell Kirk before skirting between arable fields and a vast swathe of wet grassland where wading birds nest and migratory geese gather in the autumn.
Bishop Hill in view ahead, I strayed still further from the water, a path rising by a cricket ground before swinging right below the restaurant at Loch Leven's Larder to join the A911 beyond.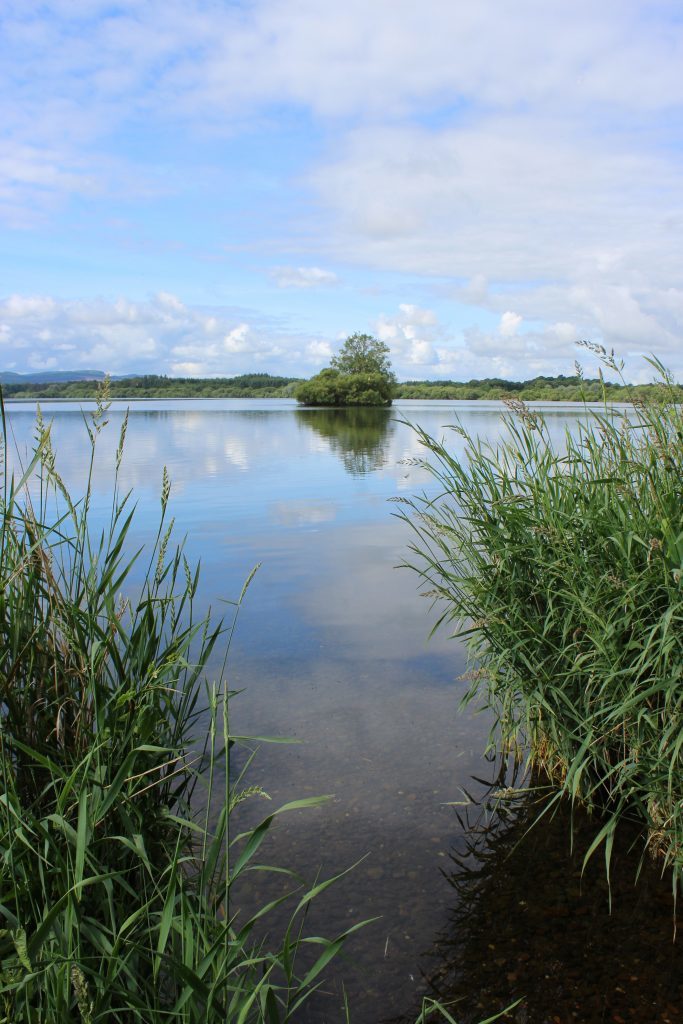 The road led me through Wester Balgedie, a minor road joined at the southern end of the hamlet looping up through the cluster of cottages before crossing open countryside to Glenlomond.
Branching right just ahead of this next village, a grassy track running parallel with a wall drew me onward to the base of the escarpment. The slope above precipitous and pathless, I tracked north, crossing upland pasture to a gate perched on the shoulder of Bishop Hill where I paused to enjoy the view over Loch Leven towards the distant Ochil Hills.
Glen Vale and the sandstone outcrop of John Knox Pulpit, clandestine meeting place of Presbyterian Covenanters in the 17th century, below me, I clambered up on to Bishop Hill, the path ascending steeply at first by the line of an old wall.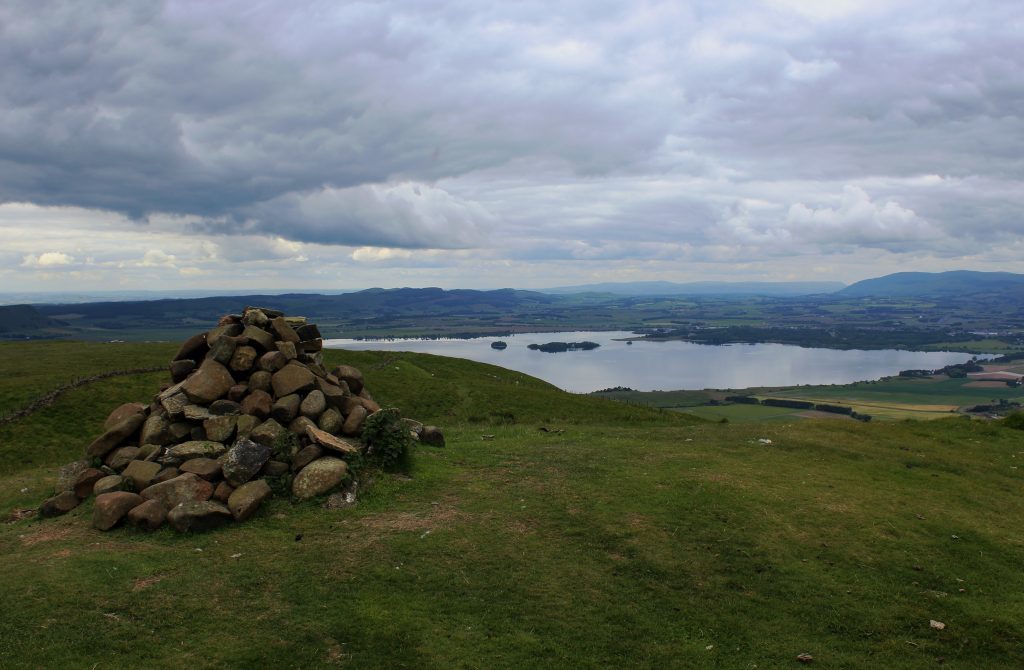 With the gradient easing and a soft grassy path underfoot, an agreeably airy hike proceeds along the top of the escarpment, culminating in a final pull to the summit cairn, an exposed spot on a windy day.
From here, an unforgettable aerial extends west over Loch Leven while, to the north and east the Lomond Hills flank a cluster of reservoirs into which the twin peaks of East and West Lomond drain.
A track, then path, continue along the scarp towards White Craigs where various trails weave around and over this cluster of pimples. Beyond, however, a clearer trail descends the heathery southern shoulder of the hill, entering Kilmagad Wood at a wooden kissing gate.
Dropping through larch and mature evergreens, I zig-zagged down to another gate on the northern edge of the woodland, the path beyond cutting an undulating line over bracken covered slopes bordering the hilly nine holes of Bishopshire Golf Club before descending to Kinnesswood.
Across the road, a track led me past a farm at Grahamstone back to the loch where I re-joined the heritage trail for my return to Burleigh Sands.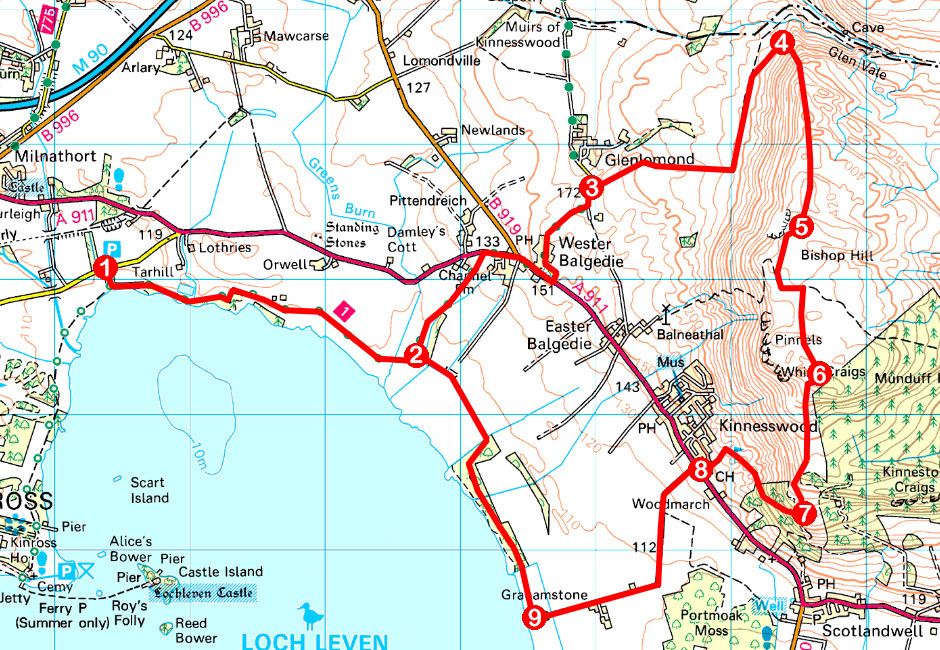 ROUTE
1. Leave car park at information boards, and, at next junction, turn left, following path east.
2. Turn left (signed Balgedie) and ascend path to A911. Turn right, walk 500m east on A911 then go left up minor road (signed Glenlomond).
3. Branch right through gate, ascend track over pasture then along field edge to base of escarpment. Swing left, passing mast, and continue over fields before bearing right up to gate and signpost.
4. Ascend path (signed Kinnesswood) to Bishop Hill summit.
5. Descend south to gate and follow track to junction with signpost. Turn right (signed Kinnesswood) beyond wall and follow path to White Craigs.
6. Descend path into Kilmagad Wood.
7. Turn right, descend to junction and go right, leaving woodland at gate. Follow path to next gate on left and descend to A911.
8. Turn right and, in 100m, go left on track to Loch Leven via Grahamstone.
9. Turn right (signed Burleigh Sands).
INFORMATION
Distance: 20km/12½ miles
Ascent: 420m/1380ft
Time: 5-6 hours
Grading: A moderate route following paths and tracks by loch and over open hillside with some strenuous ascent and steep descent. Keep dogs under close control to protect wildlife and livestock
Start/finish: Burleigh Car Park, 2km east of Kinross on north shore of Loch Leven (Grid ref: NO 134040)
Map: Ordnance Survey 1:50,000 Landranger sheet 58; Ordnance Survey 1:25,000 Explorer sheets 369 and 370
Tourist Information: Perth iCentre, 45 High Street, Perth PH1 5TJ (Tel 01738 450600)
Public transport: Stagecoach bus service 201 stops in Kinross, Milnathort, Wester Balgedie and Kinnesswood