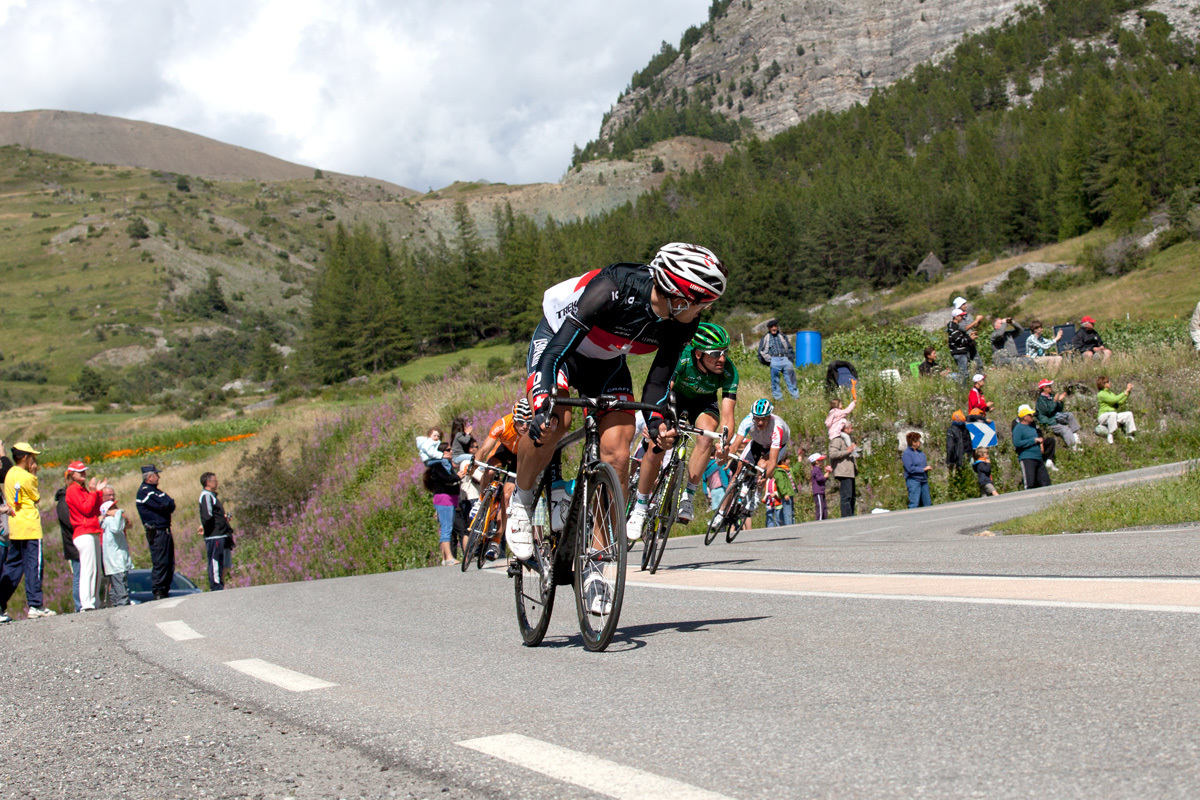 I looked at the computer on my handlebars. I was hitting 52 mph. I crouched down on my bike a little more, but I couldn't edge out any more speed. My fingers were off the brakes and I was out of gears to pedal any faster.
It was 6am as I descended from the Simplon Pass in Switzerland and I had nipped out for a quick spin before breakfast and my day's work. Later that week I managed to squeeze in another ride, this time with a colleague and on the Passo Giau from Cortina in the Dolomites. It was a fantastic climb, but the ascent paled beside the descent that was to come.
My colleague, who also loved to descend, and I set off from the summit together and exchanged the lead as we sped down the 10km of descent. We overtook cars and motorbikes and flicked around hairpin bends with the bike leaning at 45 degrees.
At one point, on a straighter section, I shot past my colleague with a shout of: "Guess who has the bigger belly!". He laughed out loud at my suggestion that extra ballast was aiding my descent. He later told me he almost crashed he laughed so much.
I was aware I was on the limit at times and very mindful of the consequences a crash would have, especially when I was only wearing a thin layer of Lycra, but I was not reckless and I felt in control during the whole descent.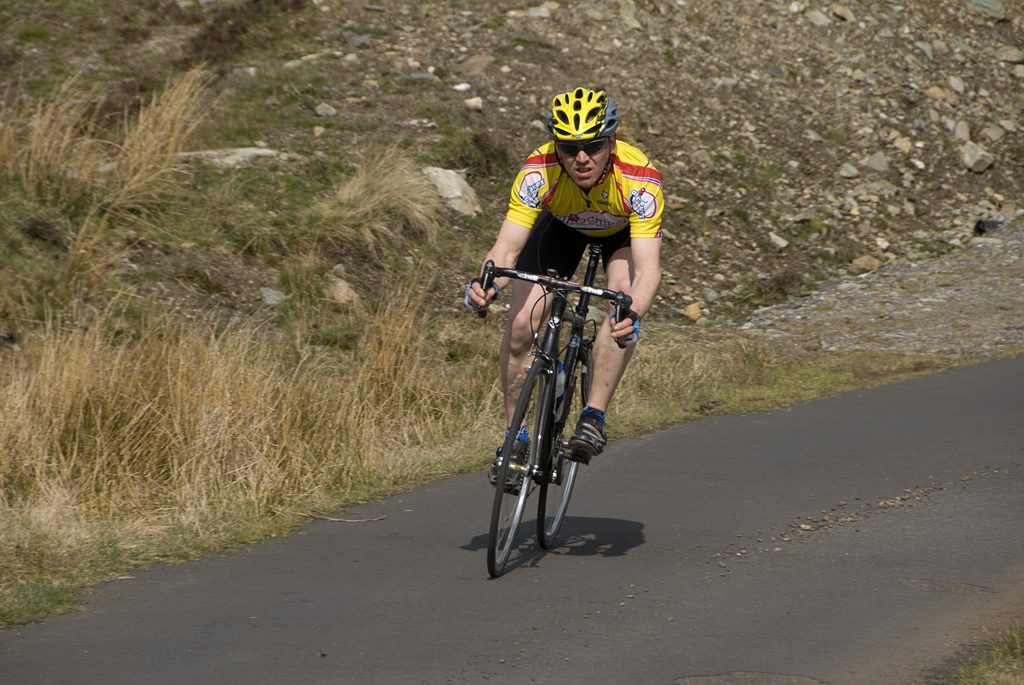 I have coached enough people to realise there are plenty of riders who don't enjoy descending as much as I do. One of the main reasons I "tolerate" the ascent is for the descent. It is a skill that has to be mastered, just as much as fitness has to be gained to ride uphill.
One key aspect is being able to relax and shift your weight around the bike. The ex-pro road rider, Fabian Cancellera, was brilliant at descents and a video on YouTube, Fabian Cancellara – An Ordinary Cyclist shows him throwing his weight around the bike, dropping his shoulders and leaning into corners and giving a master class on how a bike should be ridden downhill.
Another rider who was renowned for his descending skills was the great Irishman, Sean Kelly. His 1992 win in the classic one day race, Milan – San Remo, over the Italian Moreno Argentin was largely put down to his fearless descent. In his autobiography Kelly wrote: "Was I really a man possessed, as they said? Had I abandoned all thoughts for my safety?" He answered his own question later with: "None of this mattered. I was thinking of winning, nothing else. I was going to give everything to catch Argentin and win the race."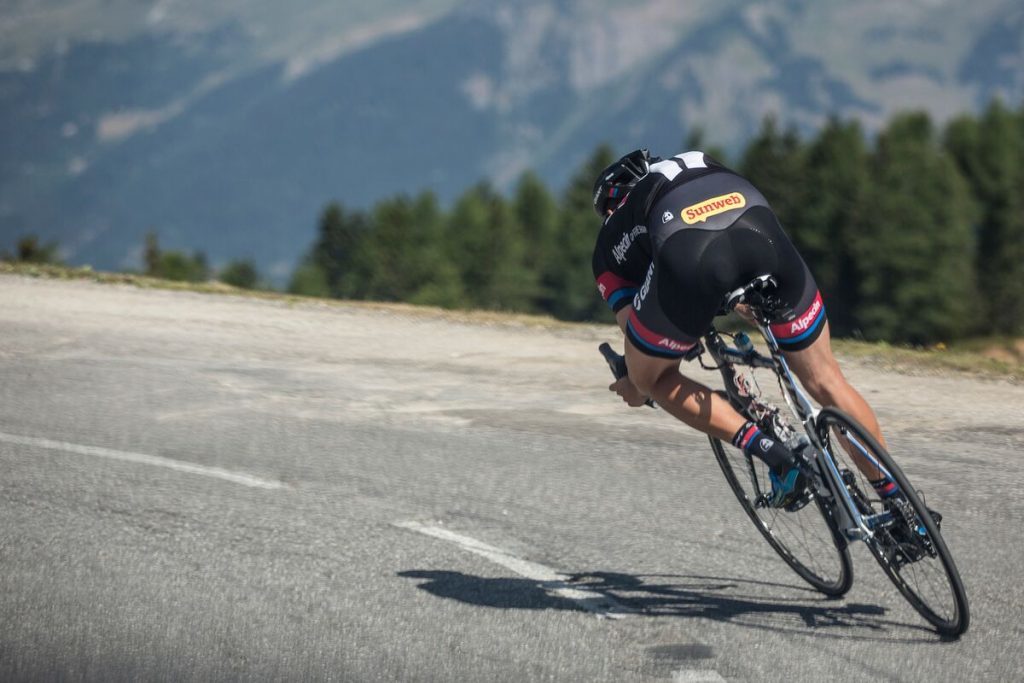 But Kelly was not reckless at descending and his skill meant he could push his bike to the limit. He wrote: "The closer I got to the bottom, the more I knew I could push it through the corners, but this was not a wild kamikaze descent. Everything was under control." And that is a key point with descending. It is something that needs to be learnt and is not a case of just pointing your bike downhill and going for it. You need to learn how your bike reacts in various conditions and learn how to descend safely and in control. A good rider on a descent is one who rides safely and within their limits and capabilities and is aware of the conditions.
Join the Blazing Saddles Strava Club at: www.strava.com/clubs/BlazingSaddlesWeekendCourier
Where to Ride?    Loch na Creige to Aberfeldy
Start/ Finish:         OS Landranger 1:50000 Map 52  Start – Aberfeldy NN855490
Distance:                7 miles up and down
Suitable For:         Road ride
Description:          Starting in Aberfeldy at the cross roads of the A827 and A826 this climb heads up immediately. Riding past Breadalbane Academy you come to a set of traffic lights over the narrow bridge (remember this for on the way down). The climb itself is steady and although relatively short has an Alpine feel to it. The top is by Loch na Creige where you can retrace your steps back down to Aberfeldy.