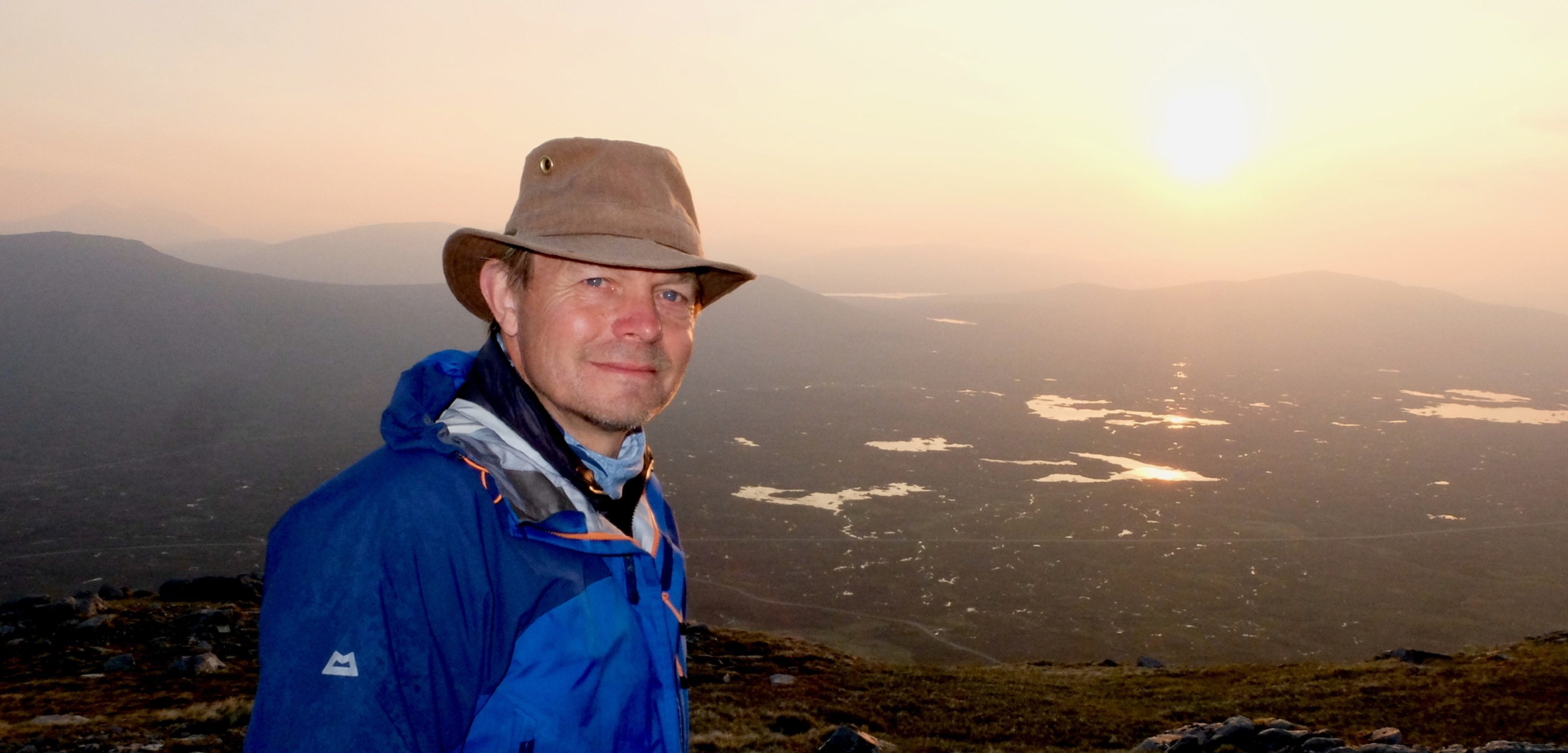 Explorer Paul Murton is taking us on another Grand Tour of Scotland in a brilliant new TV series about lochs. Gayle Ritchie catches up with the presented on his travels…
Paul Murton is wading through thick mud and splashing around in the chilly waters of Loch Baa, desperately trying to fight off midges.
It's his iconic Tilley hat – a garment which rarely parts company with his head – that convinces me of his identity.
I'm watching the popular TV presenter and documentary maker in action as he makes an episode of his new Grand Tours series, which focuses on the landscape of Scotland's lochs.
Standing on the banks of the starkly beautiful loch on Rannoch Moor, I keep my eyes trained on Paul, 59, as he lags (ever so slightly) behind wild swimmer extraordinaire Calum.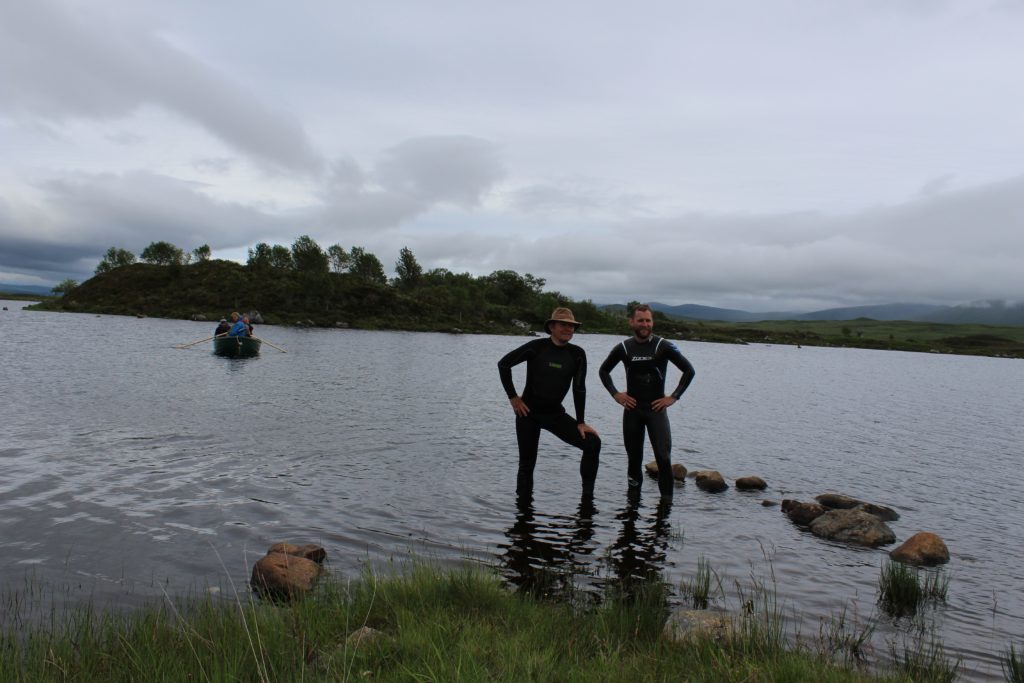 Both men are wearing wetsuits, but daredevil Calum, who once used a pickaxe to break the ice on Scotland's highest loch so he could take a dip, would normally just sport skimpy trunks.
When the dripping wet duo reach dry land, they are smiling but it's clear Paul is somewhat relieved.
"Well, that was tough!" he exclaims, accepting a chocolate biscuit and a warming cup of tea from the film crew.
"I'm a pretty rubbish swimmer; it's more something I do in the bath!
"Calum must be disappointed. He probably hoped I'd go roaring off, but I wasn't doing much more than a doggy paddle."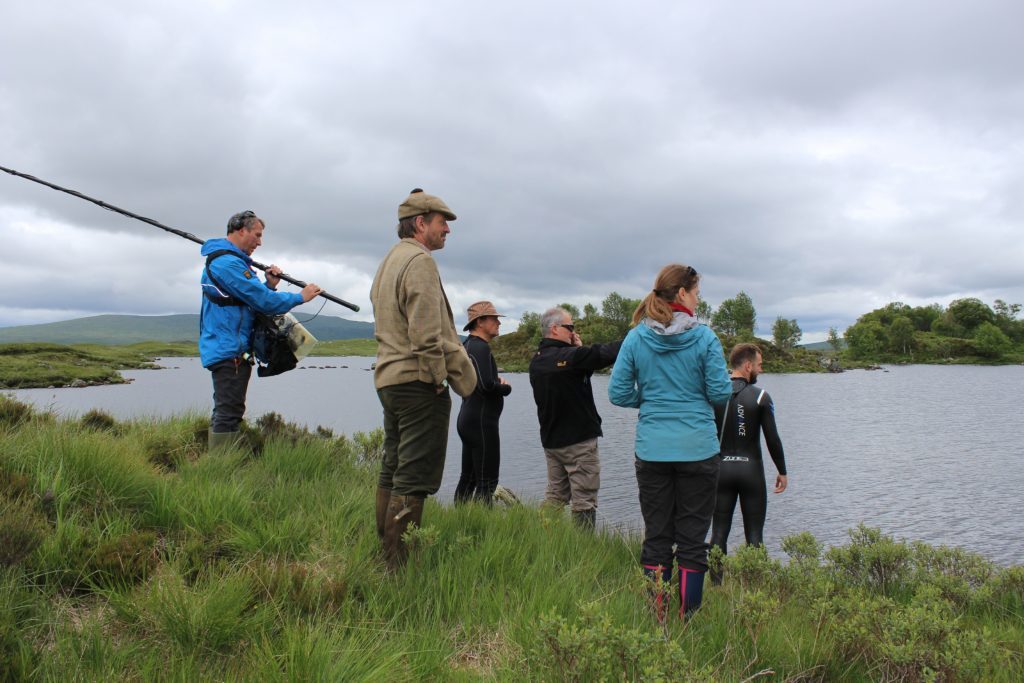 Growing up in rural Argyll, Paul's travel obsession was sparked as a teenager, when he hitch-hiked from Dunoon to Skye, and then to Istanbul.
After decades of exploring exotic destinations, he turned his attention to Scotland and started investigating the hidden gems on his doorstep.
Hence, Grand Tours of Scotland was born, the first series being aired in 2010.
Seven years on, there's still a big appetite for Paul's adventures.
The new series, which screens on BBC One Scotland next month, takes in some of Scotland's more unusual lochs, and explores wild sections of Perthshire, Assynt, Knoydart, Sutherland, Argyll, and the Trossachs.
Perhaps one of the most compelling things about the programmes is the passionate and engaging way Paul presents them.
His soft, lilting tones, his willingness to try pretty much anything, and his readiness to admit he's "rubbish" at some things he tries is somewhat endearing.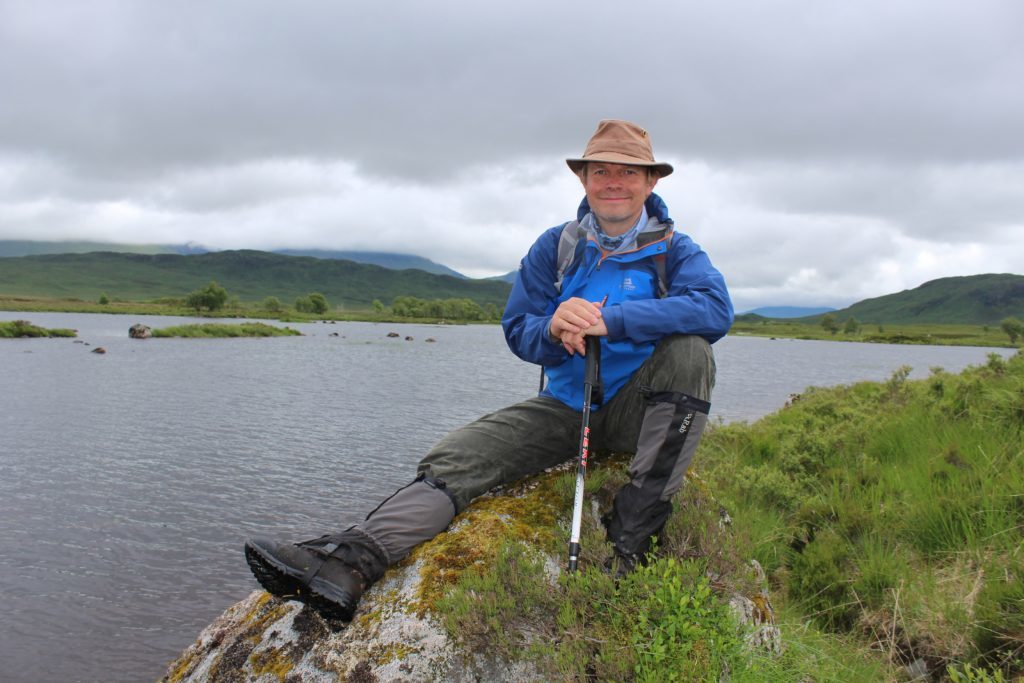 The bonds the father-of-five forges with those he meets is another thing that keeps viewers hooked, and his evocative descriptions of his experiences are simply captivating.
Towelling himself off on a heathery knoll, he recalls an afternoon spent caving in Assynt.
"It was an extraordinary little adventure that took us into caves behind Inchnadamph Hotel," he muses.
"We followed the river up to a cave mouth, went inside, and at the back of cave, there was a tiny little entrance, not much bigger than a cat flap.
"Squeezing through that, we waded through a river and then went through a series of ever narrowing tunnels, until we came to this cavern with a waterfall at the back.
"We climbed up it, getting completely soaked, before crossing another passage, emerging into this big gallery, like a huge cavern; cathedral-like.
"Inside was this black, still water. It was like discovering my very own loch inside a mountain."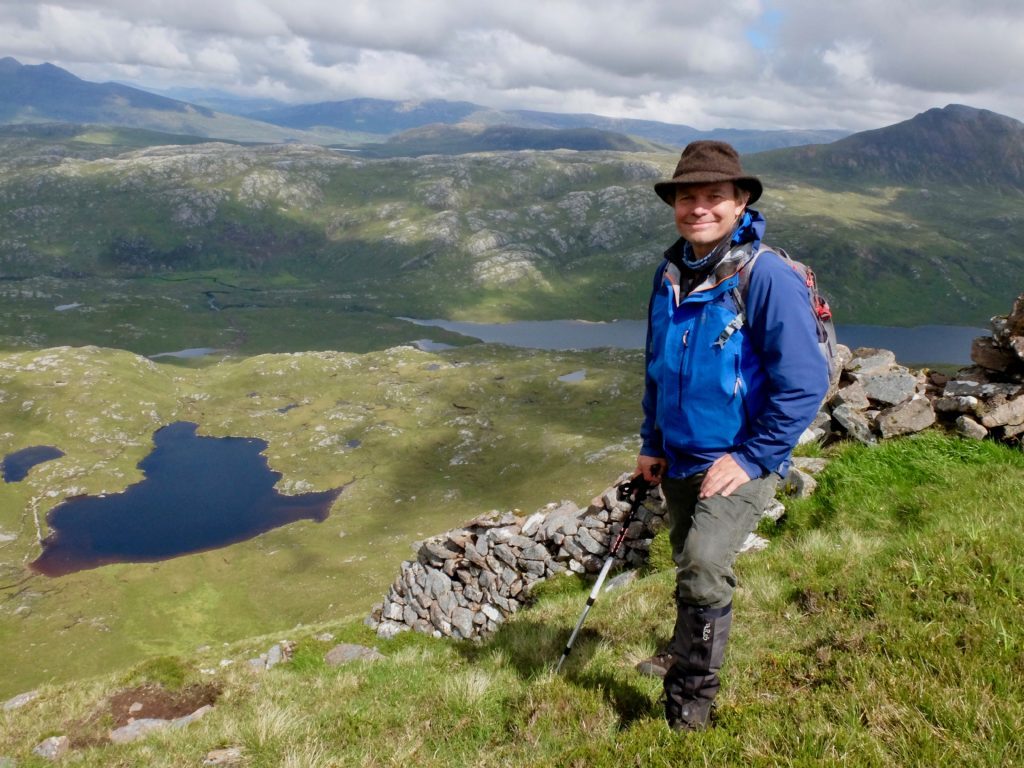 The series kicks off with a programme dedicated to Loch Etive, where Paul kayaks near the Falls of Lora and then camps on a hill opposite Buachaille Etive More, watching the sunset light up hundreds of lochans across Rannoch Moor.
"That was particularly brilliant," he reflects. "Camping at altitude really is special.
"You're awake as the sun's going down, there's no-one else up there; you've got the whole place to yourself.
"You're looking down on the traffic creeping along the A82 going through Glencoe and there you are, sitting way up above looking at the Buachaille, across to Ben Nevis and across Rannoch Moor in this spectacular light which most people wouldn't see."
From Loch Baa, Paul followed the watershed down to Loch Rannoch in Perthshire and scaled Schiehallion.
In Pitlochry, he met two of the original "Tunnel Tigers" who helped build Scotland's hydro dams and power stations.
"They were part of the team that dug up to 400 miles of tunnels for hydro schemes in Scotland during  the 50s and 60s," he explains.
"It was absolutely fascinating speaking to them. You see the dams but you don't appreciate the huge scale of the engineering achievement – the extent of these tunnel systems conveying water from one loch to another deep through the mountains."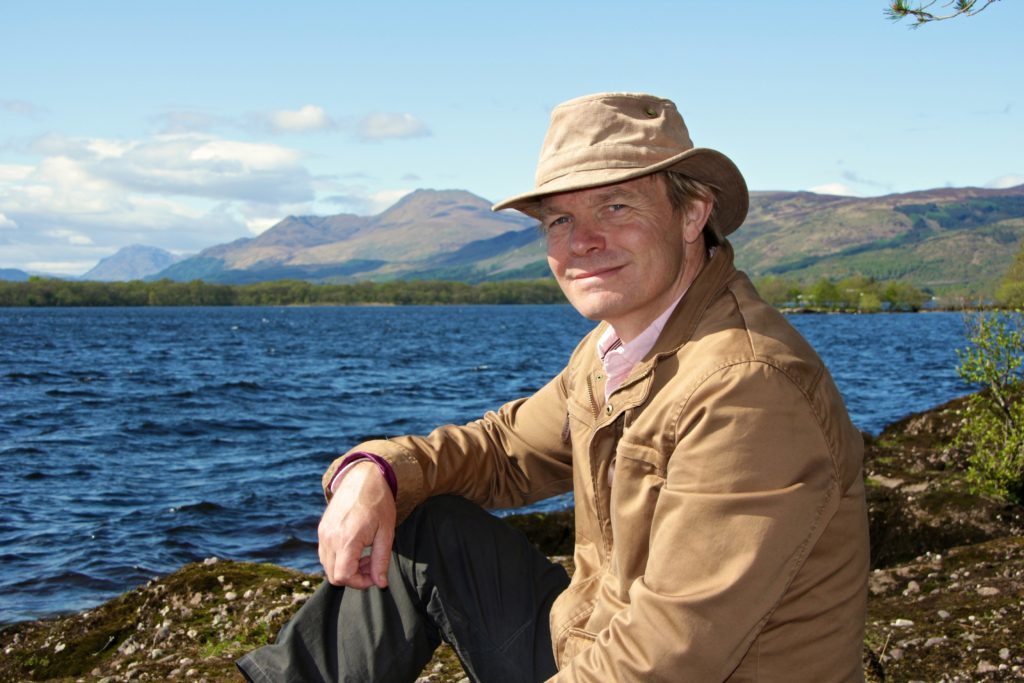 A day's sailing on Loch Tummel was almost axed after gale force winds and freezing conditions hit.
"The wind was so severe that we thought it'd be cancelled, so I'd mentally written the whole thing off," recalls Paul.
"Then we got a call to say the wind had dropped. But when we got there, it was screaming across Loch Tummel. I thought, 'we're probably going to capsize'."
Along Paul's journeys, he's mesmerised by mystical stories and legends.
He discovers, for example, a "money tree" on Isle Maree, bedecked with coins – a relic of Celtic druid practices where people would leave offerings for the Gods.
Looking for "the treasure" of Loch Arkaig in Lochaber, sometimes known as "Jacobite gold" in Lochaber is another highlight.
He also meets up with wartime survivors who had been based at Loch Ewe, a staging point for convoys going to Arctic Russia.
Other memorable moments include diving on a wartime wreck, train spotting, meeting a man who claims to have seen the legendary monster of Loch Morar and summiting the sugar loaf mountain of Suilven.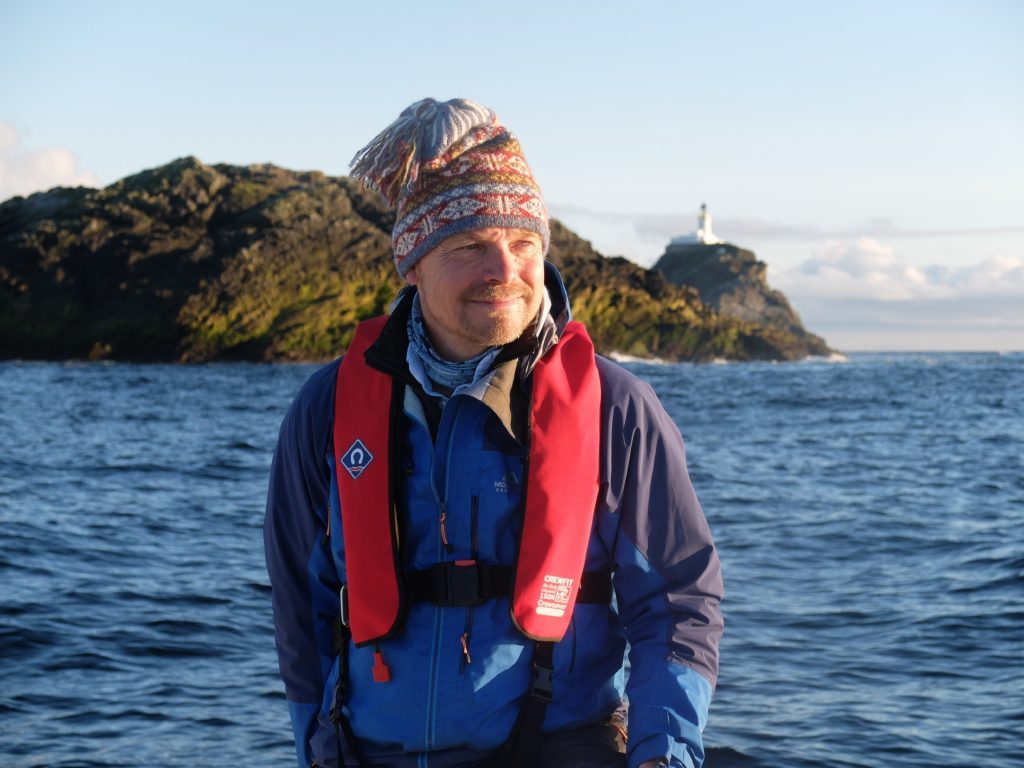 https://www.youtube.com/watch?v=mohgI-P6IPc
With so many lochs to be explored and so many stories to be told, how did Paul plan his travels?
"Every single loch on the map has a story behind it," he says.
"The fact it's got a old Gaelic name means there's a clue to a story that most people have never heard.
"I wanted to cover a geographical spread and visit some slightly more unusual lochs for this series. We started off close to the central belt, taking in lochs in the Trossachs, and then ventured further into the wilds."
Through showcasing his travels, Paul hopes to inspire viewers to get out and explore Scotland.
"So many people know far more about Lanzarote, Mallorca or Florida than they do about Loch Lomond," he says.
"But for such a small country, we have such amazing riches in Scotland; that's why making Grand Tours is such a joy.
"Even looking at some of the material we've shot in bad weather, it's got it's own unique atmosphere."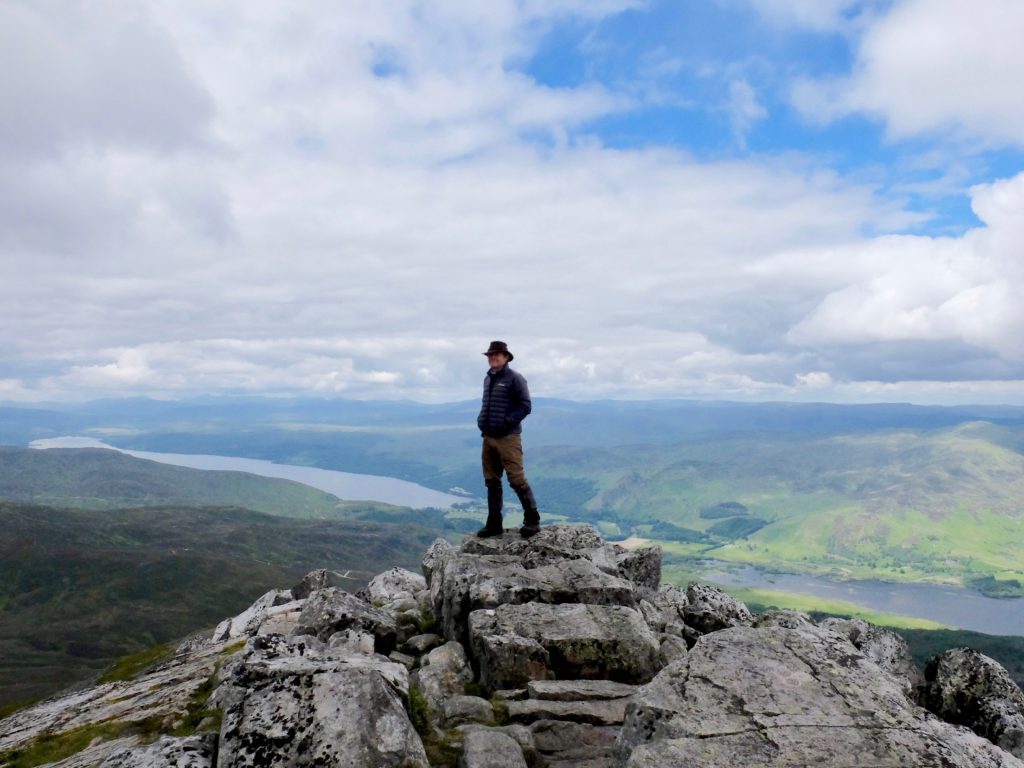 So what can viewers expect of the new series, and will there be another?
"It's the lochs, the landscape, the legends, the people who live there and everything that feeds into lochs, from the rivers to the mountains," says Paul.
"It's a celebration of the outdoors but focused on the landscape of the loch.
"Whether we make another series depends where there's an appetite for more watery adventures. I hope there is. There are plenty more lochs!"
Fans of Paul's travels can get their hands on his new book, The Hebrides, published earlier this month.
In it, he visits each of the Hebridean islands, introducing their myths and legends, history and culture and meeting crofters, fishermen, tweed weavers, Gaelic singers, clan chiefs, artists, postmen and bus drivers – the people who make the islands tick.
"The Hebrides are in my blood," he says. "Ever since I was a wee boy, the sight of distant islands on the western horizon has had an irresistible lure.
"I hope the book – and the new series – gives a flavour of the places and the people who have inspired me to continue exploring."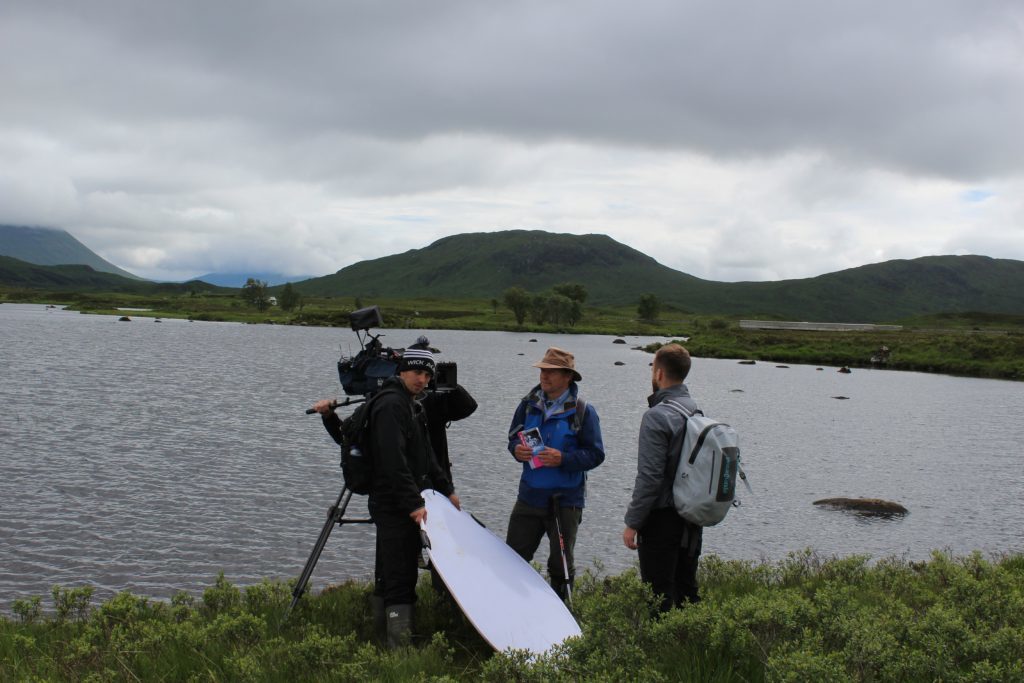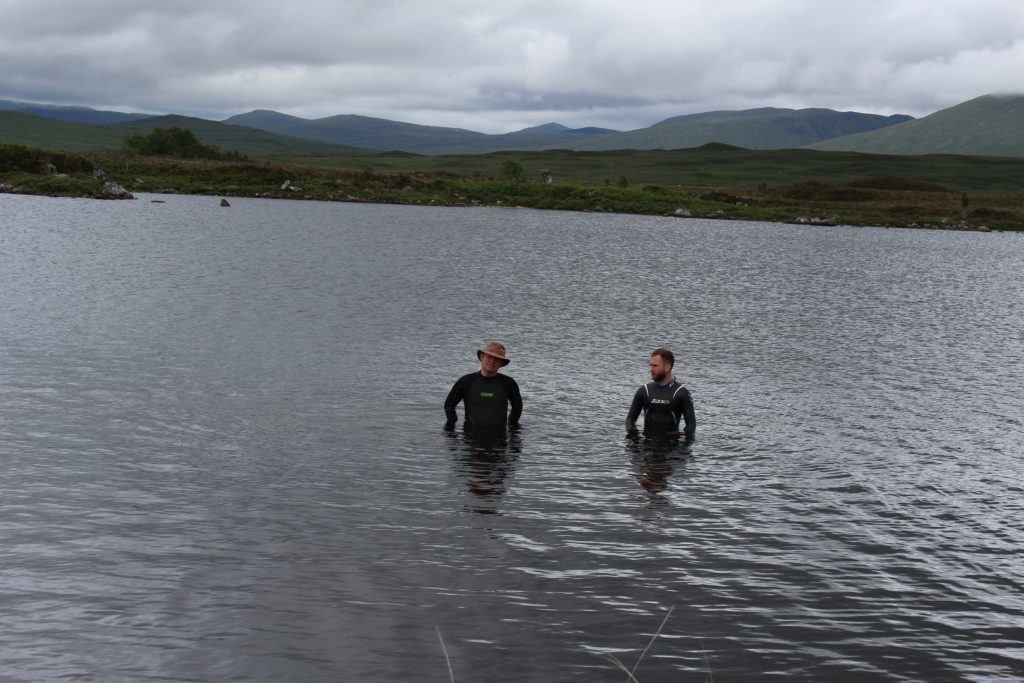 info
Paul Murton's six-part series – Grand Tours of Scotland's Lochs – starts on BBC One Scotland at 7.30pm on September 4.
The Hebrides by Paul Murton, £14.99, is published by www.birlinn.co.uk