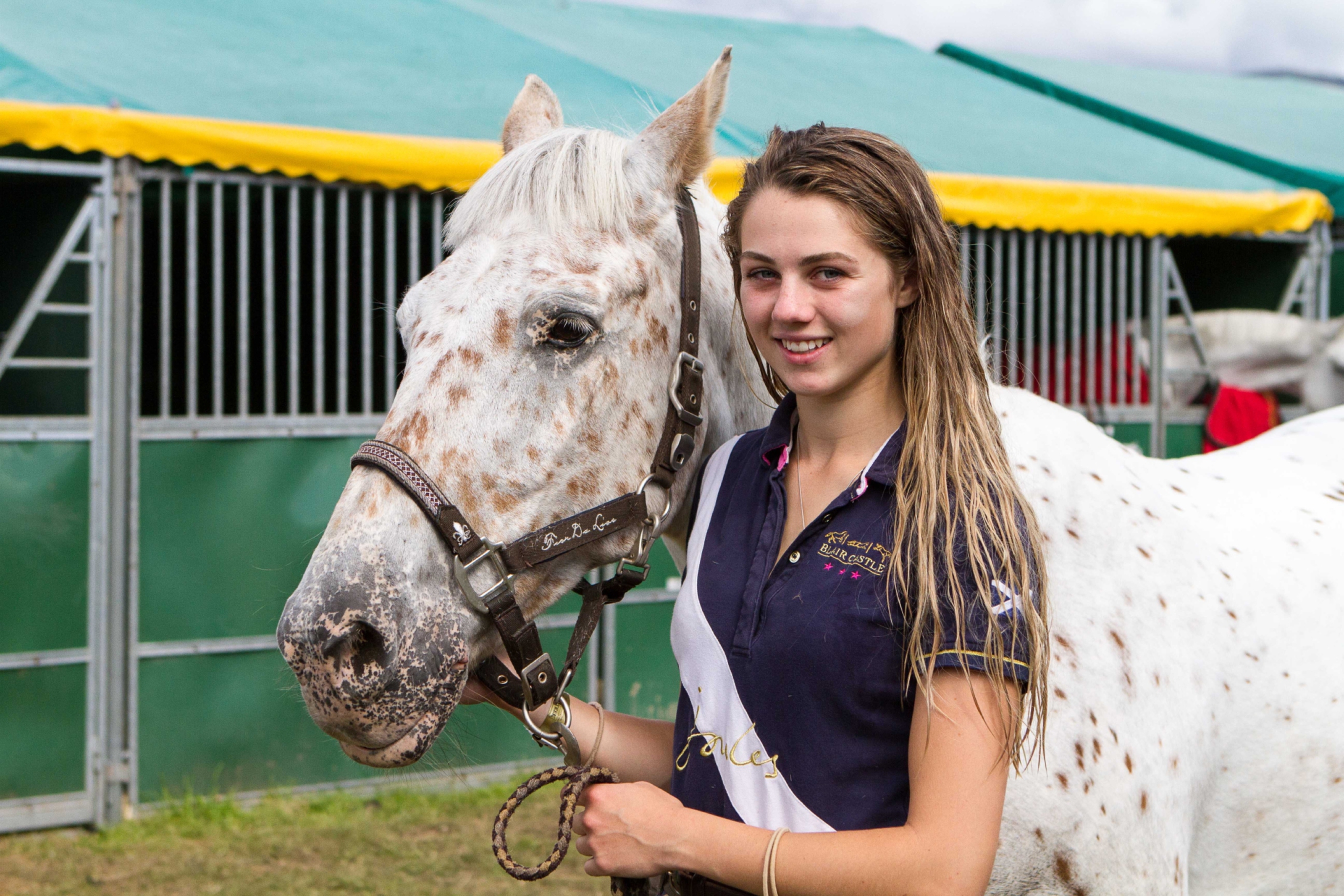 Model and student Eleanor Gudgin's real passion is eventing with her horse, as Gayle Ritchie discovers
Ever since she was a little girl, Eleanor Gudgin has been obsessed with horses.
Her mum was a riding instructor and the young Eleanor helped out at yards, mucking out, grooming horses and picking up hints and tips on all things equestrian.
"I've been riding since I was born!" she laughs, when I meet her after she's just competed in the cross country section of Blair Castle International Horse Trials.
"My first pony was my brother's, a 12.2hh called Paddy," says the 18-year-old from Cupar.
"He was an absolute golden gem of a pony – he never put a foot wrong, taught me the basics and always smiled for the camera.
"I started riding him when I was four."
Every spare moment of Eleanor's youth was spent doing "horsey things" including fun mounted games and eventing (dressage, cross country and show jumping) on both Paddy and her next pony, Merlin.
As a result, Eleanor is now at her peak, having competed at Blair, Scotland's biggest equestrian event.
It runs at international level, with top riders such as Mark Todd competing, and Eleanor had to qualify to take part.
"It's been a dream of mine to get my horse Frex there for years," she says.
"It's amazing to be stabled beside, and competing against the very best riders in the world."
She hasn't always had an easy time of it with Frex, a 14.2hh Appaloosa-Andalucian whose show name is ironically Spot o' Bother.
"He was rising five when we got him and he was really naughty. He'd been through five homes. We realised his potential but at first, we didn't get on.
"I fell off a lot and when my mum hacked him, he spun round and dumped her.
"When Paddy died, I started to spend more time with Frex and something clicked, even though he still threw me off. He had no self-confidence and had a lot of trust issues, but he trusts me now."
When she left school, Eleanor took a year out to focus on Frex and the aim was to compete at Blair – job done!
They did amazingly well, although they were eliminated because Frex didn't like the look of a couple of jumps in the cross country and refused them. At 1m 10cm, plus an extra 30cm for brushwood, the jumps are big and scary so perhaps it's no surprise!
Until she went off to Robert Gordon University in Aberdeen last month, where she's in her first year of a biomedical sciences degree, Eleanor worked at the stables which sponsor her, Kedlock House Equestrian in North East Fife.
She rode pretty much every day, with a mix of schooling, hacking, jumping and galloping. She's had help from British Eventing coaches David Gatherer and Sue Hendry, plus showjumping instruction from David Harland and equine chiropractor Fiona MacLellan. Vicky Flynn at Kedlock was also fantastic.
Now she's in Aberdeen, Frex has gone into semi-retirement, but Eleanor plans to ride him every time she's home. Meantime, her mum has started doing wee jumps on him, to build her confidence.
"It's sad but I need to get a degree under my belt and then consider whether I can event professionally," says Eleanor.
She's also keen to push her modelling career, which has already seen her do a few fashion shows and castings across the country. She's signed by Glasgow-based Superior Model Management.
So what is it she loves about riding so much?
"Everything! During school, it really was my escape from all the stress and worries. There's nothing better than a good gallop to clear your head!
"In competition, you can't beat the thrill and adrenalin of a cross country course.
"You develop such a strong partnership with your horse when it's just the two of you out there. They really do become your best buddies."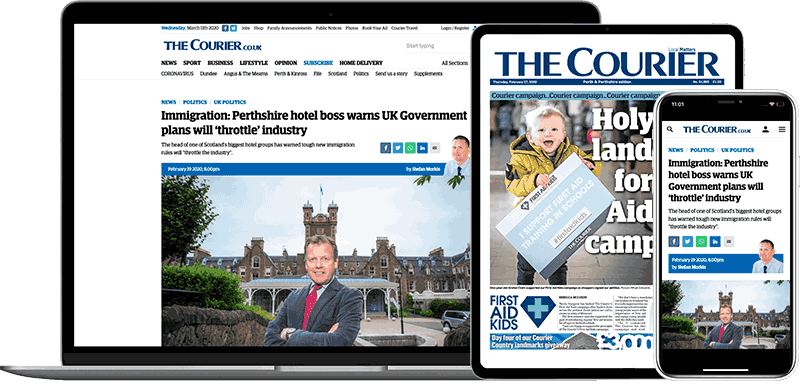 Help support quality local journalism … become a digital subscriber to The Courier
For as little as £5.99 a month you can access all of our content, including Premium articles.
Subscribe