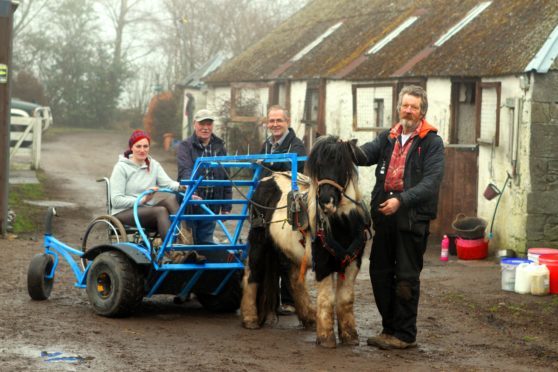 Wheelchair users in Courier Country will soon be able to access off-road terrain thanks to an ingenious inventor and his trusty pony.
Equine therapy charity Saddle Up Ranch near Glamis secured funding to buy a "wheelchair chariot" designed and made by Simon Mulholland.
The specially-designed carriage, which Simon claims is the "only wheelchair-enabled, all-terrain, pony-drawn vehicle in the world", will allow disabled people to enjoy the rugged outdoors safely.
After seeing Simon featured on BBC One's Countryfile, Jessie Probst of Saddle Up got in touch to see if he fancied making a new chariot for the charity's users.
"We loved what Simon was doing and thought it would be fantastic if some of our users were able to enjoy going off-road," said Jessie.
"We applied for funding and then commissioned Simon to build us one of our own.
"He and his rescue pony Obama have been staying with us and we've been training our ponies how to pull his prototype chariot.
"The hope is that all of our horses will be able to do this eventually."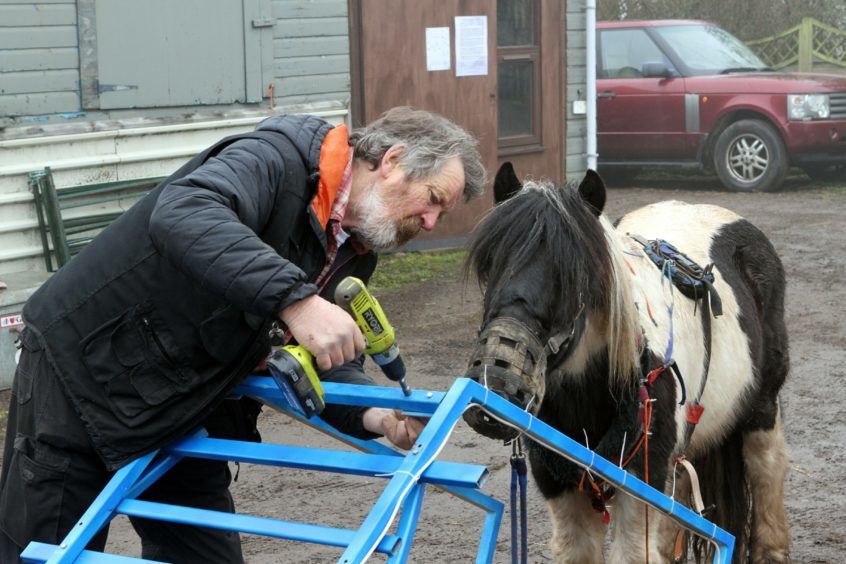 Over the next few weeks, Simon and Obama will be travelling across Scotland, bringing joy to many disabled people.
They have enjoyed treks along Broughty Ferry beach, St Cyrus beach, in and around Perth and along the busy A94 to Forfar.
Simon, who has been based down south for decades but describes himself as of "no fixed abode", is planning to permanently relocate his organisation, Pony Axe S, to Scotland.
"I've had no backing in England but organisations in Scotland, such as Saddle Up Ranch, Scottish Natural Heritage and the charity PAMIS (promoting a more inclusive society) have been totally supportive," he said.
"I invented this wheelchair carriage, the iBex, in 2009, and it can take any person, including people in wheelchairs, absolutely anywhere – there are no restrictions.
"Basically it's about access for everyone; Obama will take anyone anywhere.
"Beaches, stubble fields and rutted tracks are thought to be a no-go area for wheelchairs, but with this invention, they're accessible."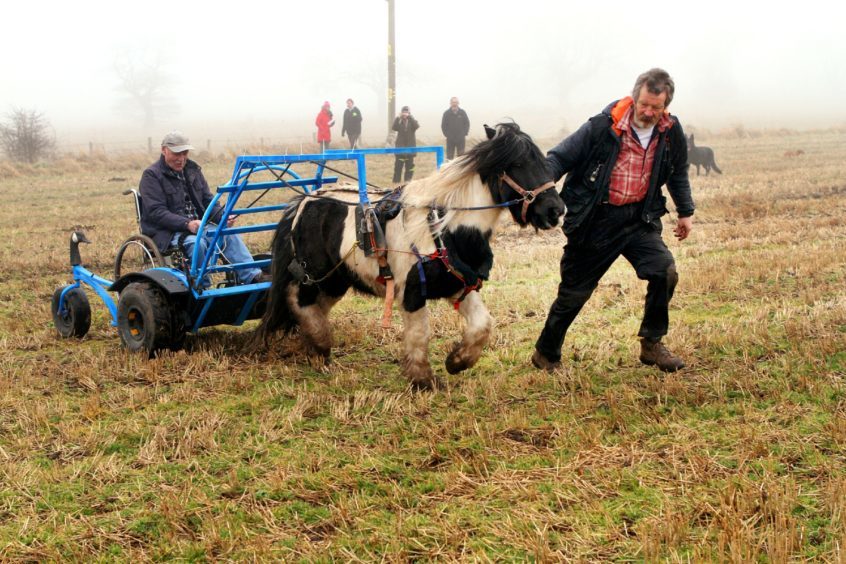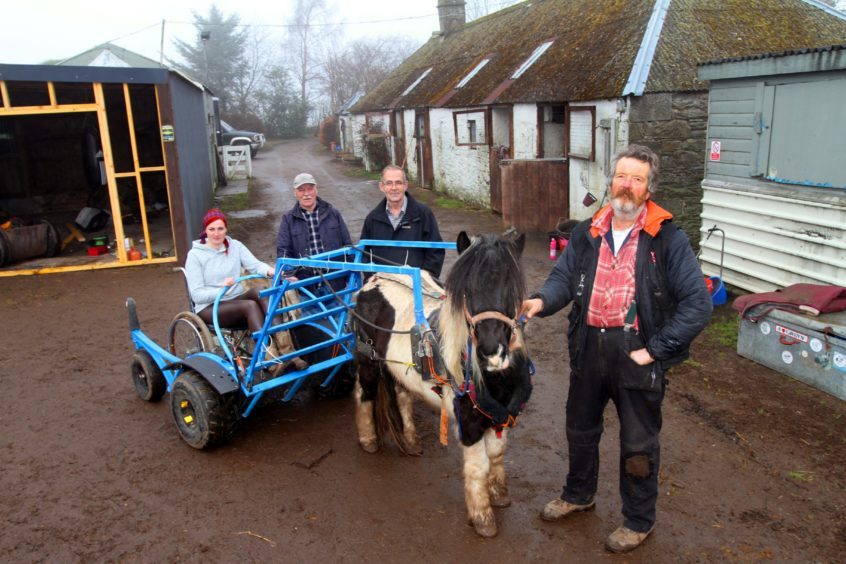 Anyone wondering about safety – there's always a remote chance that Obama could get spooked – can be reassured because Simon has invented a quick release system, operated by a pull cord. He also has a back-up radio-controlled release system if the user is unable to activate the cord quickly.
"It's vital to ensure safety but the chariot experience can be challenging and daring as well as safe," he added.
"There's no discrimination about ability or disability with horses; Obama doesn't care."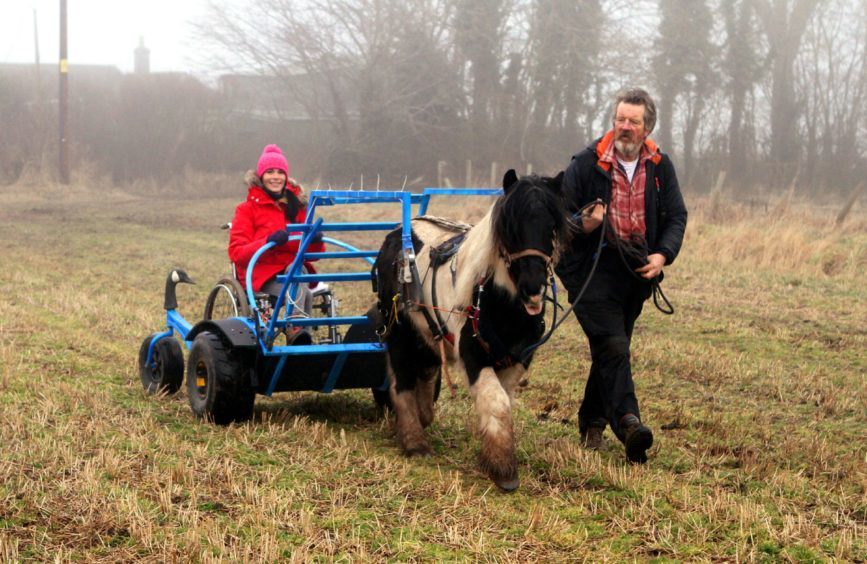 It may be a few weeks until Simon has finished building Saddle Up's new wheelchair chariot, but he will be bringing his prototype along to the charity's fundraising trek in a yet to be confirmed venue on March 18.
For more details, see ponyaxes.com and www.saddleupranch.co.uk