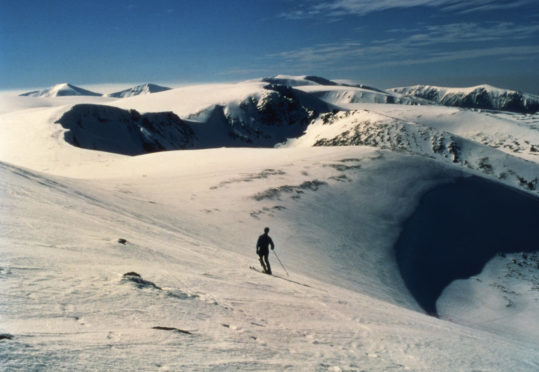 Braemar Mountain Festival – a celebration of the mountains in winter – is back for a second year. Gayle finds out more
After a hugely successful 2017, the second Braemar Mountain Festival will take place between March 1 and 4, 2018.
The festival is a celebration of the mountains in winter and includes workshops on ski touring and telemarking, winter skills and avalanche awareness, low level walking, navigation and fell running. New for 2018 are mountain bike skill sessions and workshops.
The evening programme features illustrated talks from esteemed mountaineers including Dave MacLeod, Mollie Hughes, Guy Robertson and Greg Boswell.  There will also be a ceilidh, film night, music and food galore.
Daytime talks and workshops are an eclectic mix of subjects. Inspirational women, bikepacking, mountain weather forecasting, photography, art, hill skills, orienteering, avalanche awareness, first aid, navigation….you name it, the festival probably covers it.
Bothy fans can even enjoy a walk to Callater Bothy with author Geoff Allan and enjoy a free dram inside!
Next to winter mountaineering and skiing, adventure cycling is one of the major focuses of the event, with a great selection of guided rides, skills sessions, talks, workshops and film screenings on offer.
There's a bikepacking workshop with Bikepacking Scotland's Markus Stitz and Jay Lamb. Markus, a round the world singlespeed cyclist, has designed multiple bikepacking routes in Scotland, including the Capital Trail, Central Belter, Wild About Argyll Trail and Reiver Raid.
Jay is an experienced cyclist and outdoor instructor and has worked with Markus on designing the Central Belter.
Those who want to experience bikepacking first hand can join Jay and Markus on a half day guided ride around Braemar.
There's something for every kind of outdoor enthusiast at the festival so check out the website for more information.
Tickets for all events can be bought online at www.braemarmountainfestival.com.