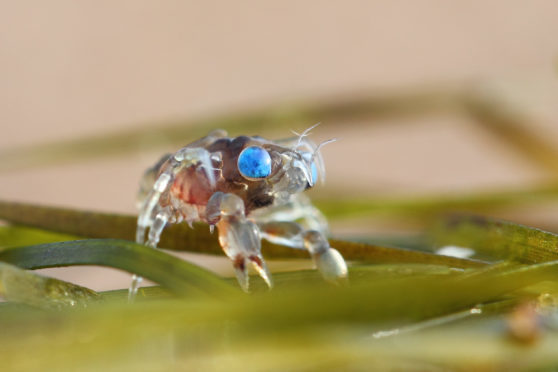 Pauline Smith is photographer in residence at St Cyrus National Nature Reserve. Her shots capture the cartoon-like quality of bugs in stunning detail, as Gayle discovers
Wandering through seagrass washed up on the beach, a pair of sapphire eyes glinting in the sunlight caught Pauline Smith's attention.
Crouching down to get a closer look, she took out her camera, popped on a specialist macro lens and snapped a photograph of the tiny creature. It was only about 3mm in size, but she was blown away by its beauty.
On further inspection – and having deduced it was a larval crab – she spotted fellow crustaceans in the seagrass and deftly popped them back into the sea.
Back home, Pauline – who recently became St Cyrus National Nature Reserve's photographer in residence – shared her picture online.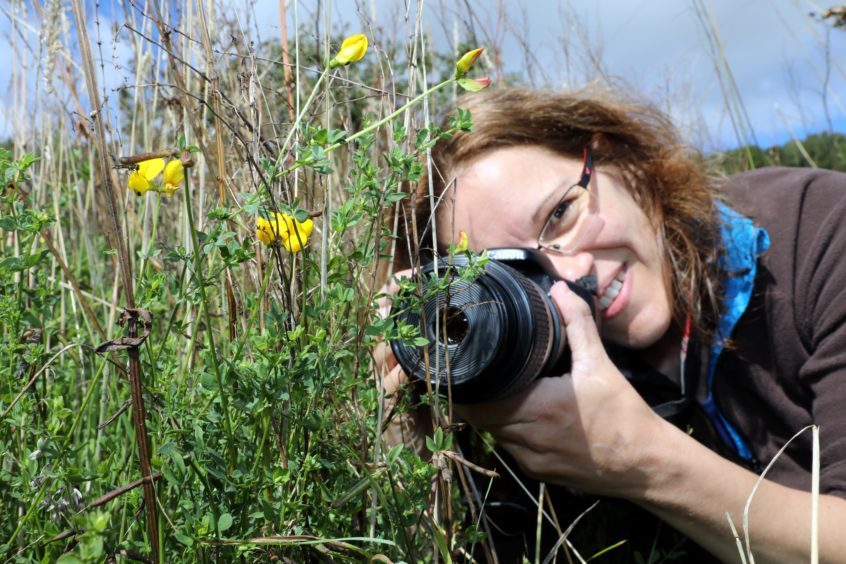 It's among hundreds of images she's taken which show the strange, colourful and cartoon-like quality of invertebrates too small for most of us to notice.
The astonishing level of detail gives a bug's eye view of a hidden world right under our noses.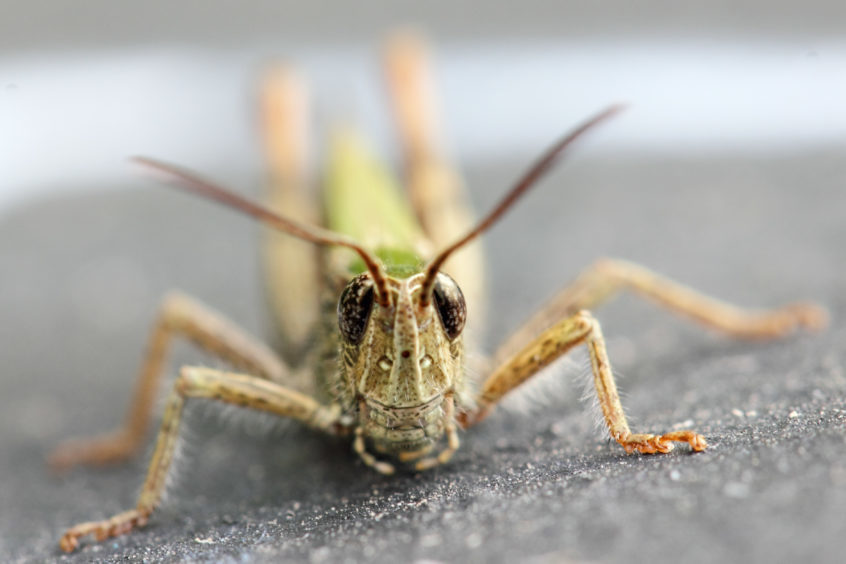 Over the years, Pauline – who walks her dog at St Cyrus NNR every day – has spent hours peering into bushes, wading through seaweed and getting down on her hands and knees in her mission to get up close and personal with the reserve's creepy crawlies although, oddly enough, they become less creepy when viewed in glorious detail.
Showing me a photo of a jumping spider which lives in her bedroom in Montrose (yes, really), I don't run away, screaming in terror. I'm an arachnophobe but this picture makes bad boy Boris appear more like a cute, fluffy toy and brings a smile to my face.
This pleases Pauline, a scientific copy-editor, no end. "When you see them blown up, many invertebrates have endearing faces and they're more like comical cartoon characters," she says.
"It's great when people relate to them. It's about accepting we live with invertebrates and being fascinated instead of scared."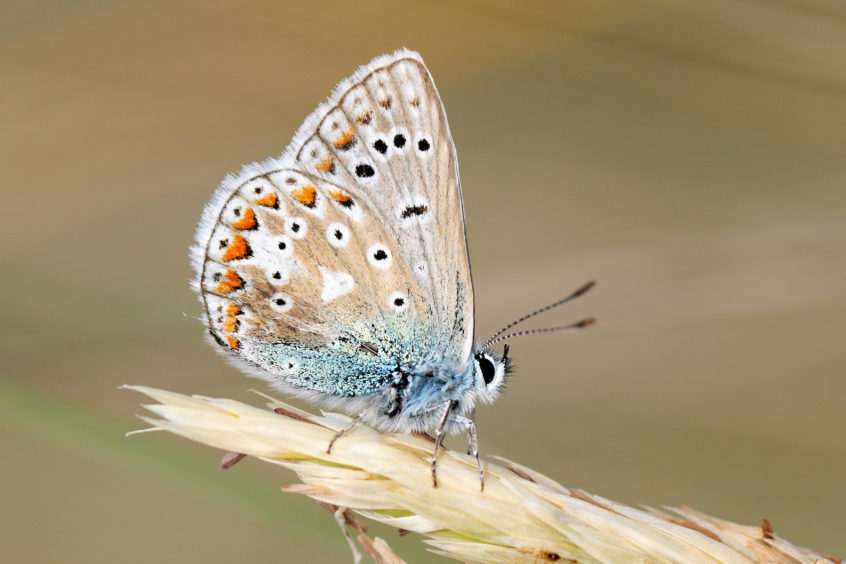 Heading to the beach, accompanied by myself and reserve manager Therese Alampo, Pauline reveals why she's so passionate about invertebrates.
"At least 97% of known species on the planet are invertebrates – animals that don't have backbones," she explains.
"Without them, the world would be a barren wasteland. They aerate and create soil, pollinate, clean up debris, eat 'pests', and provide food for mammals, fish and other invertebrates."
---
>> Keep up to date with the latest news with The Courier newsletter
---
She's on a high having recently found five hummingbird hawkmoth caterpillars on the reserve and hopes to see the moths emerging soon.
The resulting photographs of these green beauties – one with its pink feet attached to a stem and another eating lady's bedstraw – are out of this world.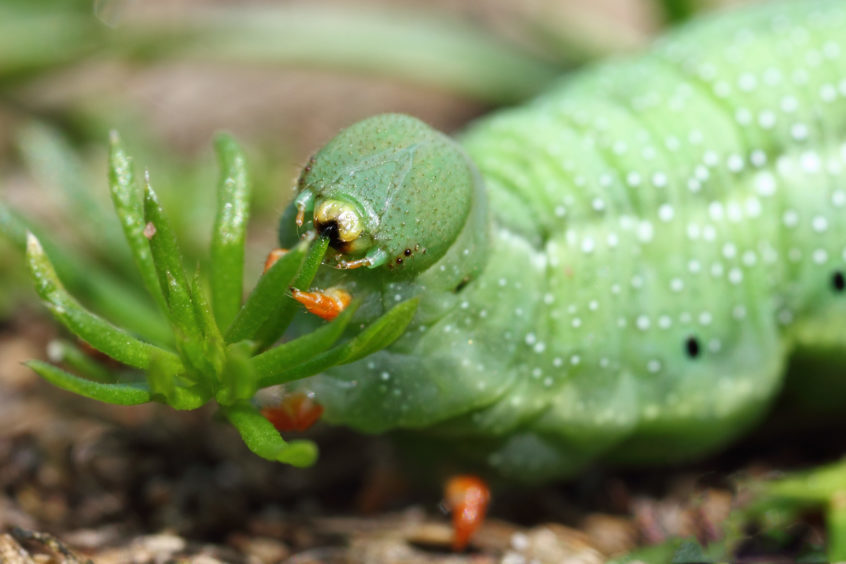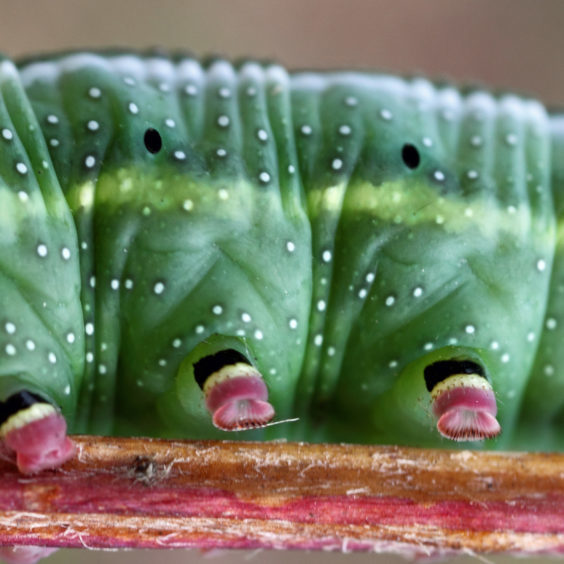 She's equally excited about her photos of rare leaf-cutter bees. Other epic pictures feature a cinnabar moth caterpillar, six-spot Burnet moth, digger wasp, paired hoverflies, grasshopper and gorse shieldbug eggs.
While many people kill invertebrates to study them, Pauline, who has a PhD in barnacle development, only takes photos.
"I don't like to move or interfere with any living thing," she says. "I just observe and if I manage to take a picture, great. I enjoy sharing what I see and I hope the photos encourage people to look out for the smaller things."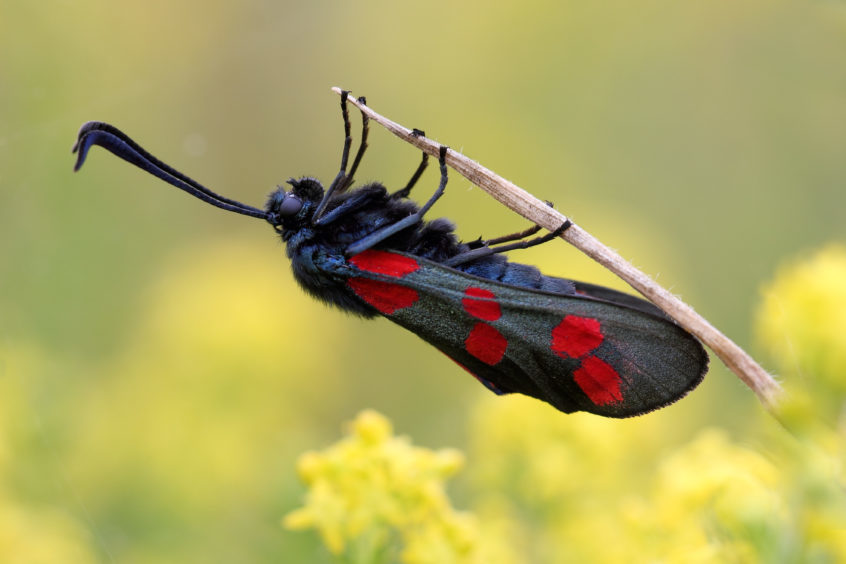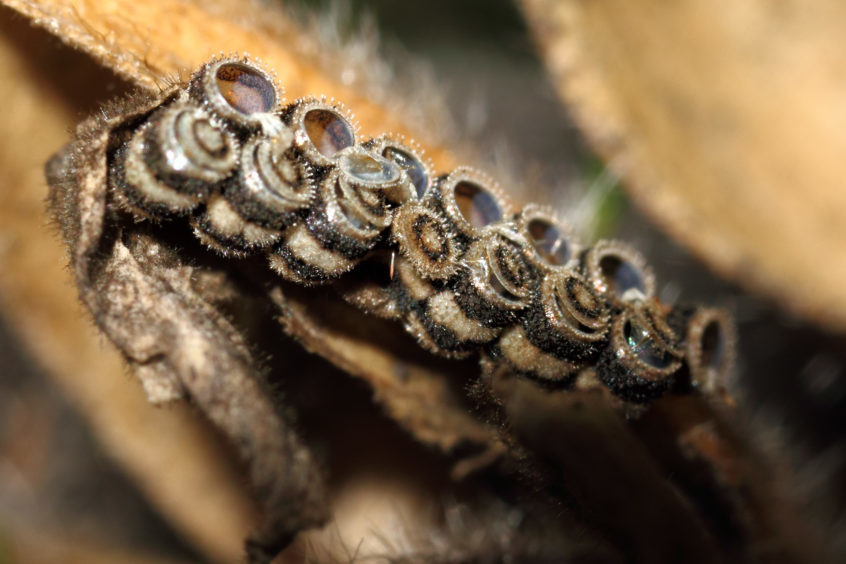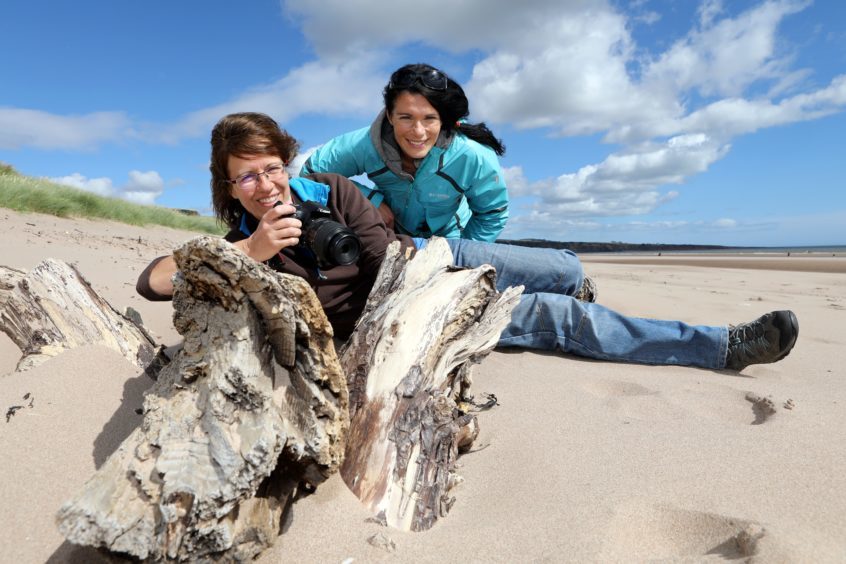 Reserve manager Therese Alampo offered Pauline the coveted role of photographer in residence after being blown away by her abilities.
"It's a gift to be able to capture this amazing miniature world and Pauline's artistic eye makes the photos so beautiful," she says.
"St Cyrus is rich in wildlife with a special micro climate thanks to the shelter of the cliffs and dunes. There are more than 500 species of moth and butterfly and many species are at the northern limit of their range in Britain.
"If nobody looks for the smaller things, we don't know what we've lost, or what we have. "If we don't delve into this magical, hidden world, we don't know what we're missing."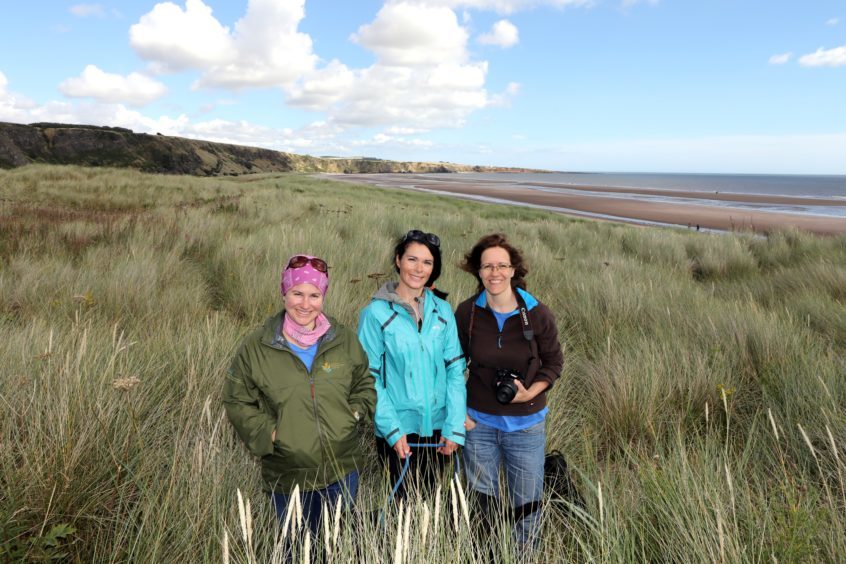 info
Pauline uses two different macro lenses, one with high magnification, so she can zoom up on detail you can't see with the naked eye.
See more of her photos and videos at www.flickr.com/pogspix and on the St Cyrus NNR Facebook page.