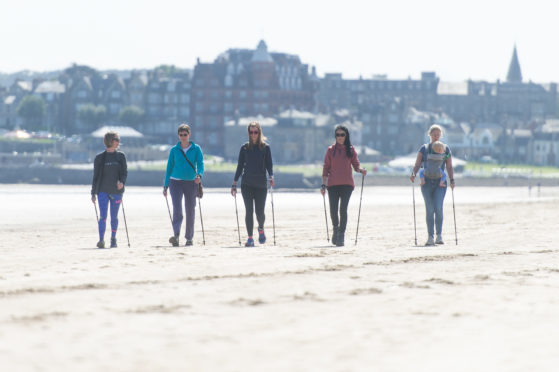 No idea what the difference between Nordic walking and "normal" walking is? Gayle picks up her poles and finds out
At first, it feels a bit like goose-stepping – an unnatural swinging of the arms, a poker straight spine, and a desperate bid to stay co-ordinated.
But give it a wee while to get the hang of it and you'll soon be Nordic walking your way to a full body workout.
Until last week, I was one of those people who thought the notion of walking any other way was pointless.
But my mind was changed after I took part in a class run by Sam Mace of The View Studio in St Andrews.
I stupidly wore walking boots and skinny jeans, rather than deducing that as this was a workout, I would've been better off in lycra and trainers.
There were five of us in the session – all women and one with a young baby – but Nordic walking is for all ages, sexes and abilities.
Sam explained the fitness walking technique, which uses two specially-designed poles to add upper body propulsion, has been practised in Finland since the early 1900s, when athletes training for winter cross-country skiing began walking in the summer using ski poles.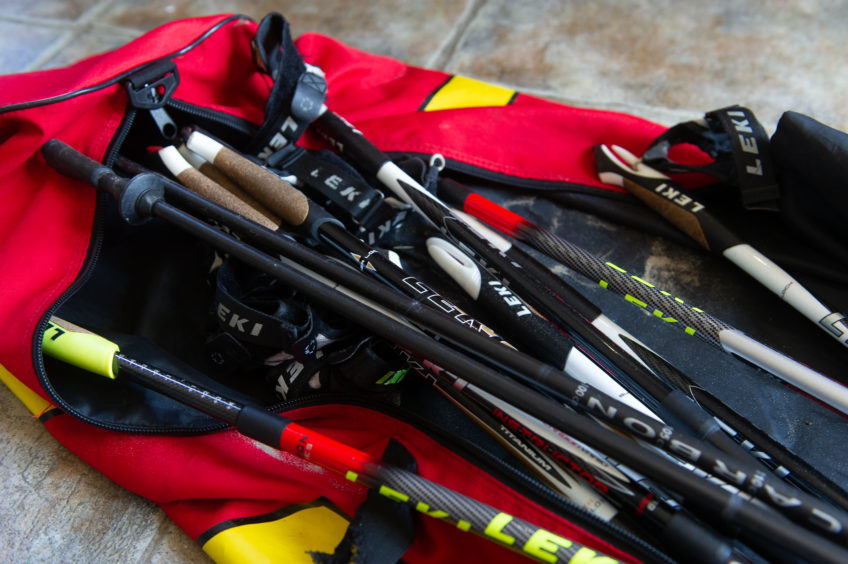 First up, we adjusted the Nordic poles (Sam provides these or you can buy your own set from £50) to the correct height.
Heading down to West Sands, we enjoyed a warm up walk using only one pole at a time (the other was tucked under an arm).
"Keep your arms straight and swing them from the shoulders, not the elbows – think Sergeant Major style!" said Sam.
"As for the grip, imagine you're holding an ice cream cone. That encourages you to use your triceps, and tone up bingo wings!"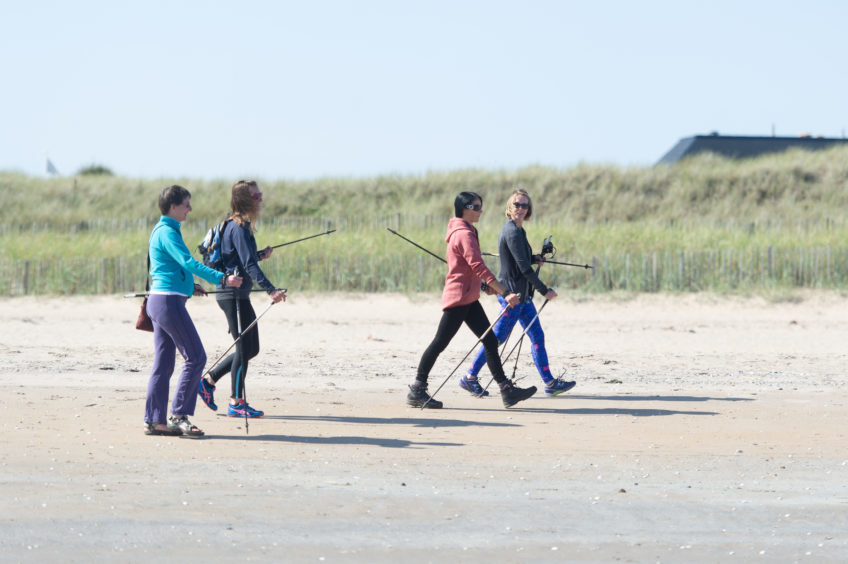 Posture is hugely important. Looking straight ahead, your chest should be open but your ribs shouldn't be jutting forwards and your shoulders should be relaxed.
The next step was learning to "plant" the poles by the back foot and pick them up.
All well and dandy but add in the second pole and things get a bit crazy.
We started off dragging the pole along the sand and then slowly but surely added in one pole, then the other.
"Watch you don't start 'tick-tocking'," said Sam.
This is when your coordination goes AWOL and you match the wrong arm with the wrong leg.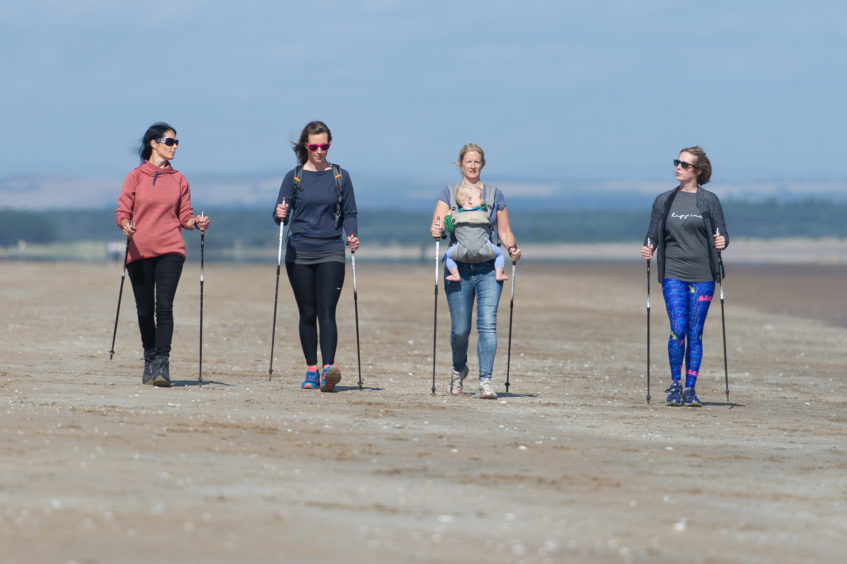 Once we had more or less mastered this, we focused on our feet. The best way to plant them is to think about "juicing lemons". "Strike off with the heel and push off with the back toes," said Sam.
"Use the whole foot, press down on the ball, and don't slap it down or shuffle. Thinking of juicing lemons helps to propel you forwards when you walk, keeps your spine straight and gets your heart rate up."
The simple act of thinking about what you're doing is a challenge, but the more you do this, the less you need to think about it – a bit like any new sport.
Before we head back to base, we pause for an endurance session, popping a few squats and leg stretches into the equation.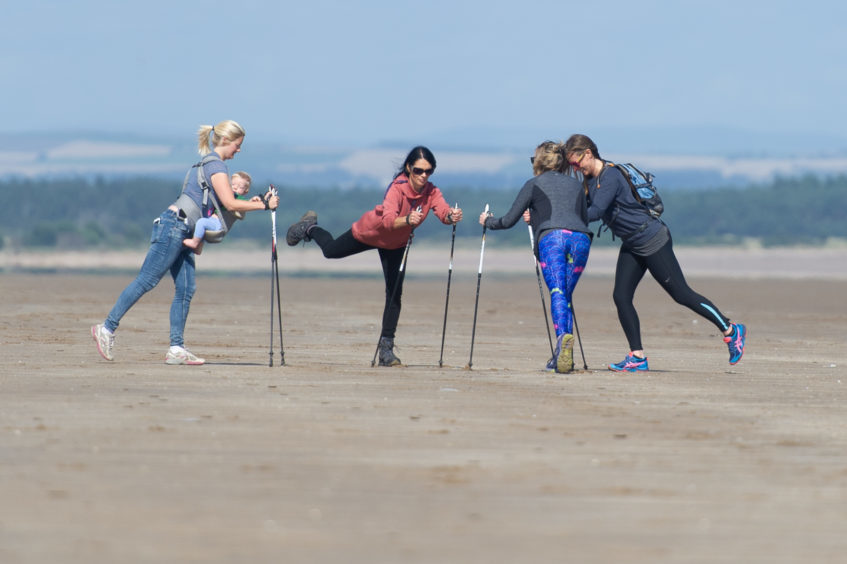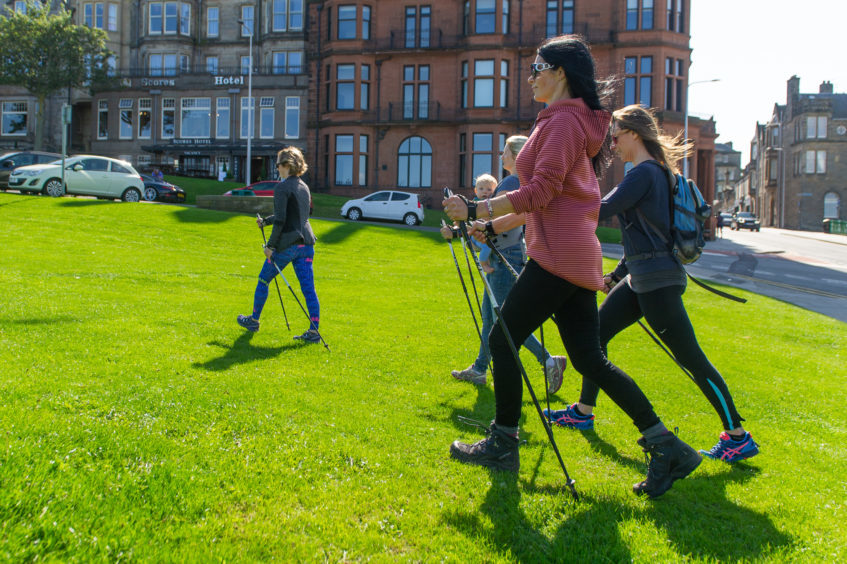 People of all ages come to Sam's sessions, the oldest being an 82-year-old woman who initially struggled to get up and out of a chair. Her stamina increased and she now walks for miles.
There are also those who do Nordic walking in a more active manner, including students who run with the poles and do "double poling", as with cross-country skiing, which really raises the heart rate!
"There's a misconception that Nordic walking is just walking," said Sam.
"It burns around 46% more calories than walking because you use your whole body and uses around 99% of your muscles.
"It's a full body workout, great for everyone including older clients and mums with babies, and is easy on joints.
"The poles support the whole body so if you have a knee or back issue, it's fantastic, especially on sand. It helps to put your body into the correct alignment and posture and works your feet, which are often neglected."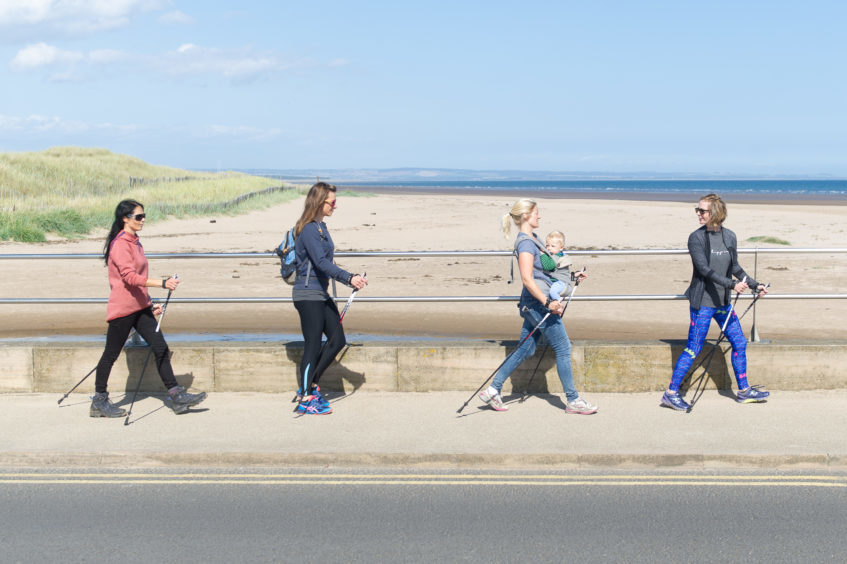 If you work in an office, hunched over a desk, it helps loosen stiff shoulders, backs and necks.
It's also massively sociable – people often go for coffee and cake afterwards – and it gets you into the fresh air and means you don't need to sweat it out in the gym.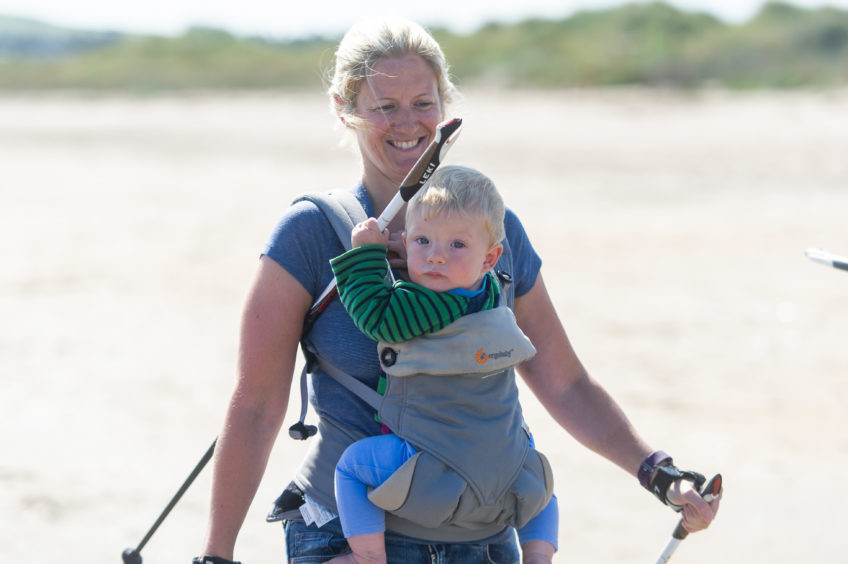 info
Nordic Walking is an enhancement of ordinary walking – it makes something we can all do twice as effective. Unlike hillwalking, or walking with poles, Nordic poles are not planted in front of the walker but in a specific way that increases use of the upper body. Nordic walking was originally a summer training regime for cross-country skiers. Sam runs four week blocks during which different terrains including grass, sand and pavements are incorporated. theviewstudio.co.uk