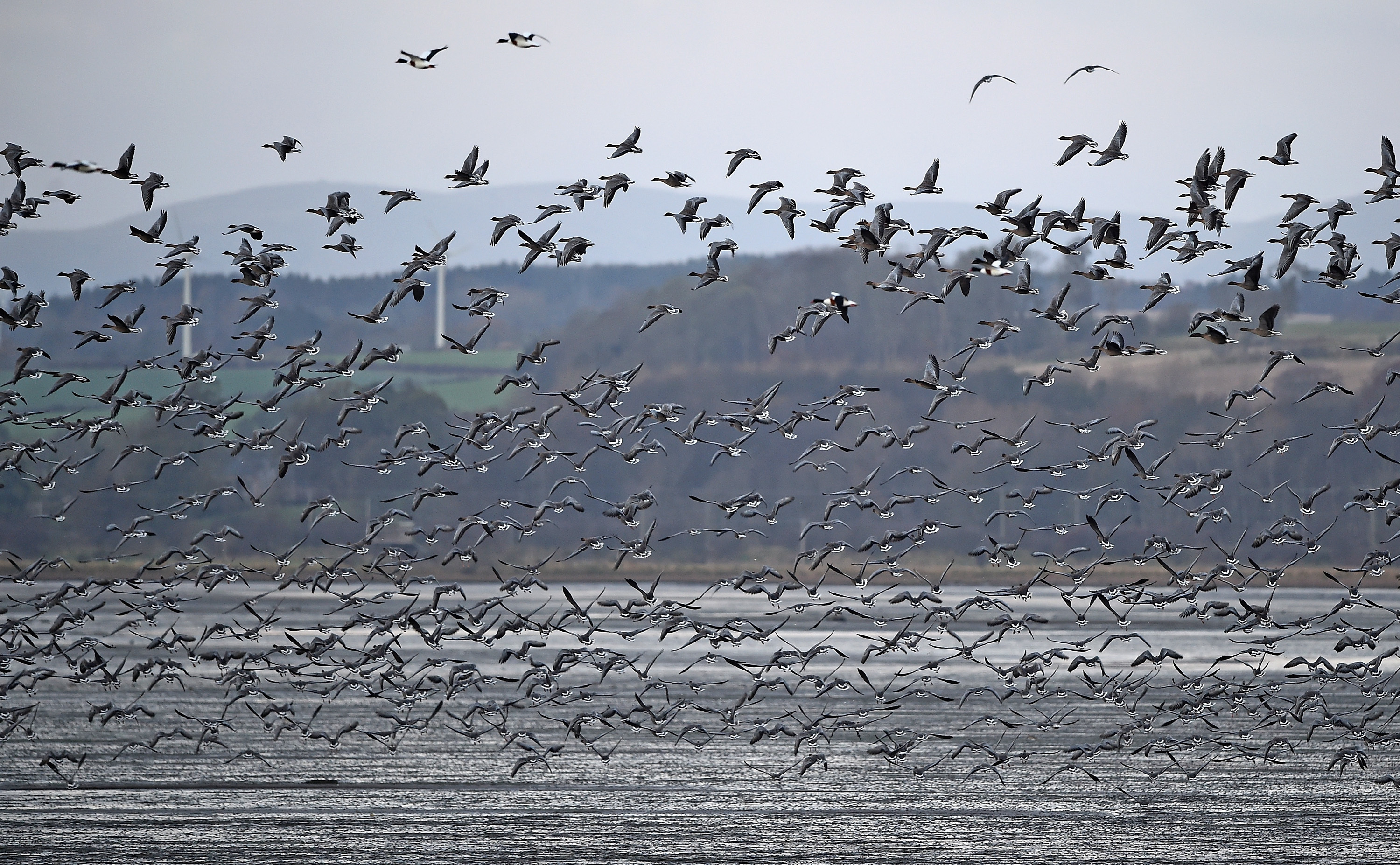 The autumn migration of pink-footed geese is one of nature's most fantastic spectacles. Gayle joined a dawn count of the birds at Montrose Basin
It's 6am on a cold, blustery Friday morning and it's one of the few times I've been able to say I've been up BEFORE the larks, as opposed to with them.
That is exactly the point, although it's not larks I'm referring to – it's pink-footed geese.
I've forced myself, bleary-eyed and yawning, out of my bed to this cold, windy hillside high above Montrose Basin.
The reason? To take part in one of the first counts of pink-footed geese of the year alongside rangers and volunteers.
Armed with binoculars, notepads and flasks of strong coffee, we've taken up vantage points from which we can get a good view of the birds as they take off.
I'm lucky enough to be hanging out in Scottish Wildlife Trust Ranger Anna Cheshier's car while others are in hides or, perish the thought, out in the open.
Storm Callum appears to be gearing up a notch – the wind is absolutely crazy – so we've not got the best conditions.
Nevertheless, as the darkness lifts and a weak, yellow sun starts to appear, we spot them – at first just a few dozen geese, and then they lift up in their hundreds and thousands.
It's a spectacular sight, skein after skein of them strung out in wavering "V" formations.
Often, we hear them before we see them, their loud honking accompanied by the beating of their wings.
For the uninitiated, like me, counting thousands of geese seems virtually impossible. How do you do it?
"It's about getting your eye in," Anna explains. "It's practice; I train myself all year. You get an idea of what a block of 10 looks like and then you start to recognise 100."
I do my best to count and find it easy when small skeins fly by. But when Anna points out a massive group sat on mudflats and estimates there are around 30,000, I'm slightly overwhelmed.
Four hours later, all volunteers meet up at Montrose Basin visitor centre where counts are tallied up.
Between us, we reach a total of 49,104, less than might be expected (last year recorded 80,000 while 2016 counted 90,000) due to the strong winds.
"We don't rely on one count for our reserve record as numbers of geese fluctuate throughout the season as they migrate," says Anna.
"Some counts may be inaccurate due to poor visibility or strong winds, meaning some geese can be missed as they leave the roost site flying very low."
Each day, the geese travel up to 20 miles to feed, usually on stubble, leftover potatoes or grain in fields.
They arrive here around mid-September, having flown thousands of miles from Iceland, and numbers build throughout winter.
So why Montrose Basin? "It's one of the first places they pass through when they leave Iceland," explains Anna.
"The estuary is enclosed and offers shelter so they can escape the elements and they're safe from ground predators on the mudflats. It's an important feeding ground over winter for other wildfowl and waders, too."
A few days later, Anna reveals that the maximum count of pink-footed geese at Montrose this year so far is 78,340 and this number may increase next month.
Before I leave, I have a few questions. For starters, why do geese fly in "V" formations?
Volunteer Sally McConville is happy to help. "It's largely because it conserves energy," she explains.
"Each bird flies slightly above the bird in front, resulting in less wind resistance. The birds take turns being in the front, falling back when they get tired."
What about the honking noise? "That's family members keeping track of one another," she smiles.
Another fascinating fact is that geese navigate using the positions of sun and stars, wave direction, visual landmarks and even the Earth's magnetic field.
They are incredible creatures and yes, it was worth getting up horribly early to enjoy this stirring and evocative experience.
info
Montrose Basin is an enclosed estuary of the river South Esk covering 750 hectares, home to more than 80,000 migratory birds – including pink-footed geese, Arctic terns, knots and sedge warblers.
Keen to join in the fun? Take part in World Wader Watch on November 3 and 4 from 10.30am to 4pm. Help identify and count the amazing variety of wading birds on the Basin during this special weekend.
Look out for redshanks, oyster catchers, lapwings, greenshanks and more. Chances are, you'll see and hear pink-footed geese, too! No need to book but for details see scottishwildlifetrust.org.uk/reserve/montrose-basin/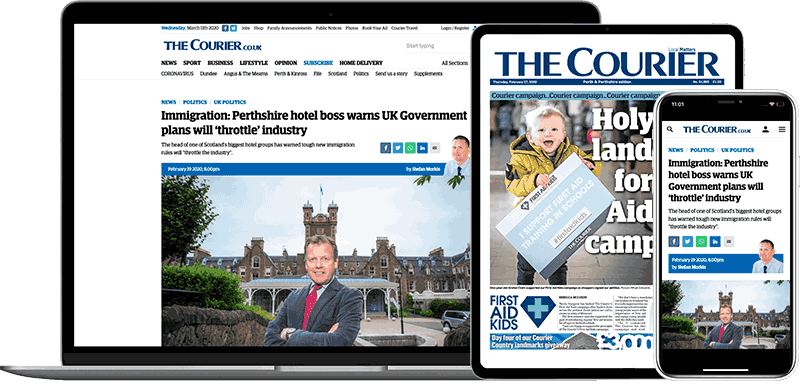 Help support quality local journalism … become a digital subscriber to The Courier
For as little as £5.99 a month you can access all of our content, including Premium articles.
Subscribe