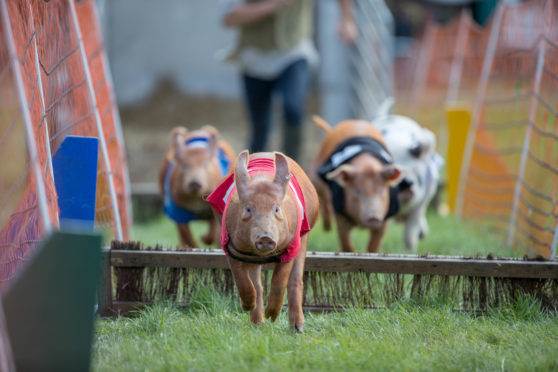 Forget horse racing – pig racing is squeally good fun, as Gayle Ritchie discovers
Four little piggies are fleeing down a narrow race track, squealing wildly as they hurl themselves over hurdles.
Their beady little eyes are fixed firmly on the prize – a bucket of nuts.
Speeding up as they reach the finish line, one tubby porker is victorious and snuffles deep into its winnings.
This is pig racing at its very finest, conducted in this case at Blair Castle International Horse Trials by Warwickshire-based Rebecca Fossett.
Rebecca and her husband Joseph run Joseph's Amazing Camels, the only company in the UK specialising in camels, and pig racing, they tell me, started as a joke.
"We were at a show with some camels ten years ago and someone asked us if we had any pigs," says Rebecca, aka the pig whisperer.
"We thought it might be a fun way to keep people entertained and so started training some pigs to race.
"It's so easy – a simple case of channelling pigs' natural desire to run after food.
"All animals are food orientated and you only have to see the pigs run over when they hear food to understand how easy it is to train them to run to a bucket of food.
"Training is all about patience, kindness and reward."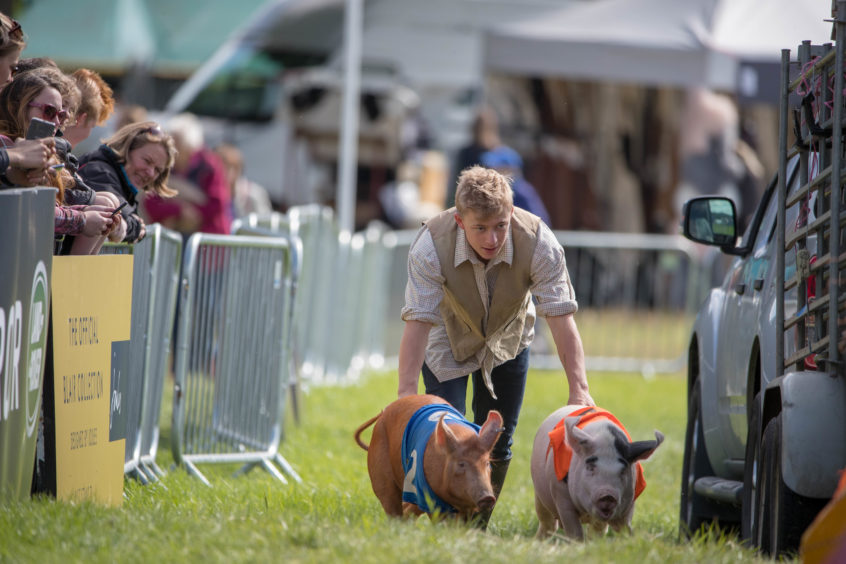 The rare breed pigs, ranging from Tamworths to Gloucester Old Spots, Berkshires to Saddlebacks and Oxford and Blacks, thrill audiences with their amusing antics.
They perform at numerous "Ham Nationals" up and down the country.
The animals' welfare is taken very seriously.
"We have them on our farm as weaner's (weaned from the sow's milk) at around 10 to 12 weeks old and they start racing when they're around 12 weeks old," says Rebecca.
"When they become too big and lazy to want to race, they stop, and we bring on a new set.
"Pigs are very intelligent and great fun to be around. They flourish in family groups so we always get three from a litter."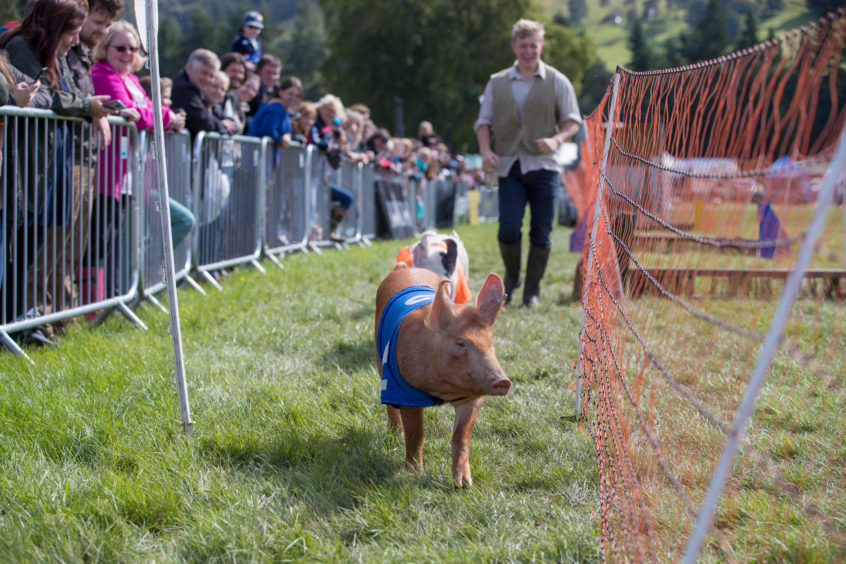 Their race-horse inspired names are absolutely hilarious – Desert Porkid, Red Ham and Frankie Be Porky – but there's also Francis Bacon, Marigold and Le Jambon.
After the racing has finished, Rebecca encourages people to come and meet the pigs in their pens, regarding this as both fun and educational.
"It's important for people of all ages but perhaps especially children to come and see the pigs and understand what nice animals they are," she explains.
"So many people are disconnected with animals and get the totally wrong impression of them.
"Some may never have even looked after a guinea pig, never mind a pig."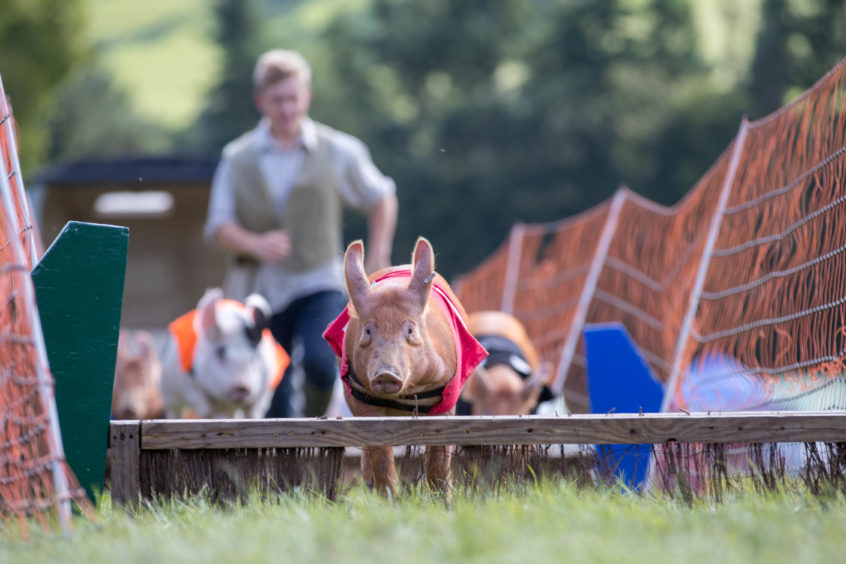 Rebecca is hopeful that the pigs will return to race in Courier Country in 2019, but exact dates have yet to be confirmed.
Their eight camels – dromedaries and bactrians – have appeared in Christmas parades, in races, at weddings, on stage, in films and on TV, for photo shoots, promotions and parties. They are kept outside in summer and stabled in winter.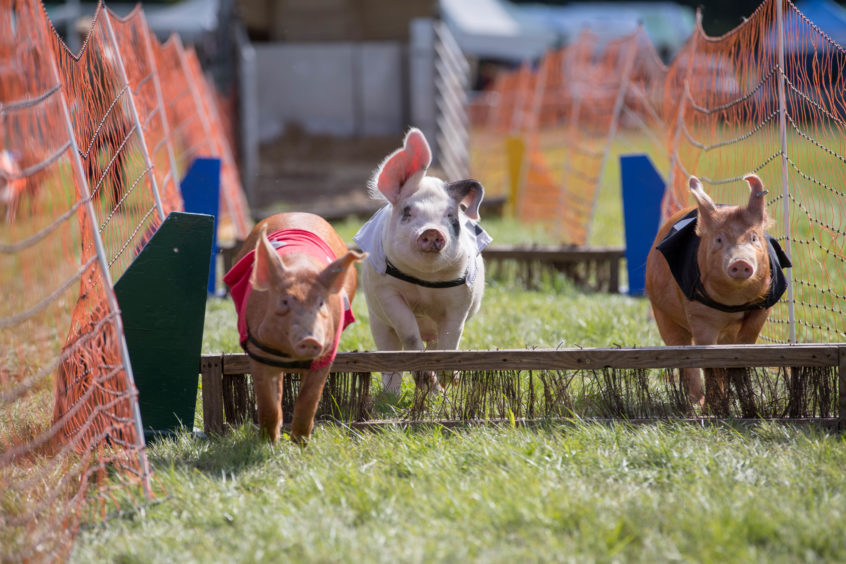 For more information or to book the camels or pigs for an event, see www.jacamels.co.uk