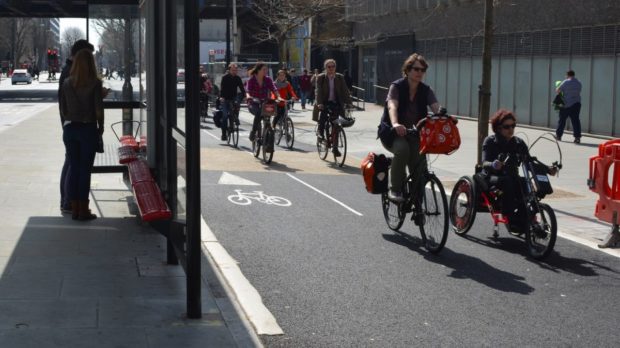 Can our urban environment be planned to be more inclusive for all cyclists?
The life of track cyclist Kristina Vogel changed irrevocably in June 2018. The two-time Olympic champion and 11-time world champion was training at a velodrome in Germany when she collided with another rider at 60 kmh. Her injuries were serious and her spinal cord had been severed in the accident.
She was airlifted to hospital, placed in a medically-induced coma and underwent several operations. It wasn't until September 2018 that Kristina went public with the news that she was paralysed from the waist down, and it was only in December 2018 that she was released from hospital.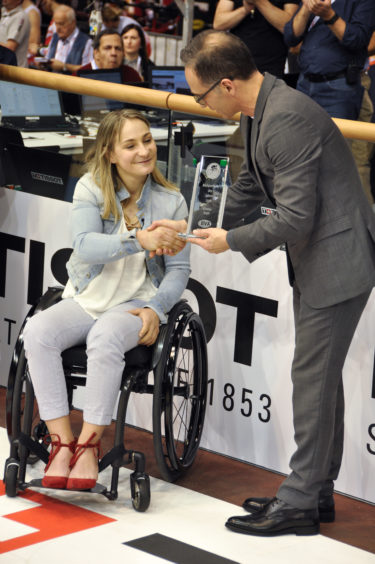 Ahead of her lie many years of rehabilitation but, as she told the German newspaper Der Spiegel, adapting to life without the use of her legs is about more than just physical therapy and training.
Speculation has been rife that she will make a return to the track in competitive para-cycling, but she quashed such notions for the moment when she said: "I will need two to four years to really get acquainted with my new life situation".
She has, however, turned her attention to focus on building a better infrastructure for people with disabilities and is running for city council in her hometown. Kristina is also keen to be as open as possible about the challenges she faces with her paraplegia and hopes it might help others who face similar challenges in life.
For many people with disabilities, the preconceived notions of our society at large are often the limiting barriers they face. Despite anti-discrimination laws and the generalised view of inclusion, most people with disabilities face the prejudice that their disability is a limiting factor and that they require "special" attention.
Our infrastructure and attitudes towards disability, instead of empowering people, just expose how inadequate we are in supporting them.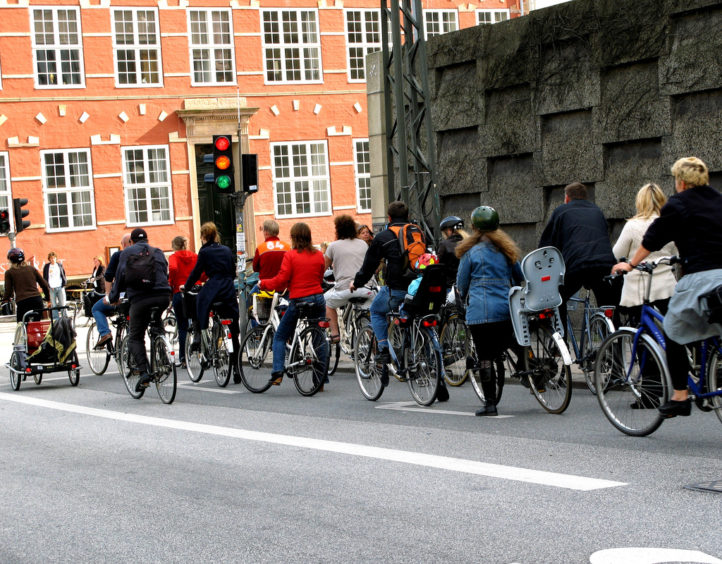 One survey recently found that of the 202 disabled cyclists they spoke to, 72% of them used their bikes as mobility aids and over three-quarters of them found cycling easier than walking. The survey, carried out by the London-based charity Wheels for Wellbeing, also reported that despite those numbers, at least half of the respondents feared that if they were seen to be riding their bikes it could result in them losing benefits they were entitled to.
As a consequence, many of them cycle less and, shockingly, six percent of the riders have actually had their benefits reduced or withdrawn. One rider, John, who is in his late 50s and was born with cerebral palsy, said: " Walking is dangerous for me because I have falls, but if I get on a bike or get in a swimming pool, then you can't tell I have got cerebral palsy".
He has cycled since he was six and used to ride to work every day, but stopped four years ago when a neighbour started taking photographs of him every time he got on his bike to go to work.
Prejudice is borne from stereotypical generalisations and attitudes that are made before informed knowledge is applied to an opinion.
Unfortunately many of those prejudices, usually unconsciously, are applied to decisions made about our environment. Most urban infrastructure will be planned and built by engineers who don't have a physical disability. In the context of an ageing population cycling is increasingly being seen by mobility experts as a way for people with disabilities to move around cities independently.
As our environments become increasingly urbanised perhaps it is time that those who make decisions about the environment we share, at the very least, consult disability representatives at a strategic level.
Join the Blazing Saddles Strava Club at: www.strava.com/clubs/BlazingSaddlesWeekendCourier
Where to Ride? Para-cycling at the Sir Chris Hoy Velodrome
Where: Sir Chris Hoy Velodrome, Emirates Arena, Glasgow
When: Wednesdays 12-3pm and Thursdays 6-8pm
Details: Para-cycling sessions are dedicated coaching sessions for riders with physical and learning disabilities who want to keep fit and develop their skills and technique through coached sessions. Sessions can be booked online via the Glasgow Life website or call 0141 287 7000