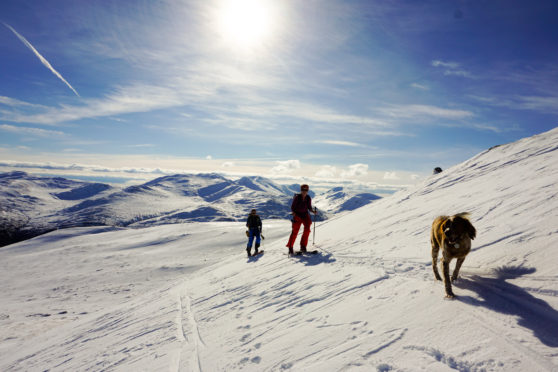 A new film about ski touring – made in and around Glenshee – is being screened at outdoor festivals across the UK. Gayle Ritchie finds out more…
A rare, bluebird day at Glenshee and Dr Philip Ebert is zigzagging down the side of a steep, remote mountain at breakneck speed.
Jagged rocks whizz by, freshly fallen powder snow sprays up, and a whoop of joy escapes him as he races to the bottom.
For Philip, taking risks and living life on the edge via ski touring – skiing off-piste on unmarked and unpatrolled areas – is an addictive, unbeatable sensation. It's where the magic in his life truly happens.
"There are people who want to ski wide-open, groomed slopes. Then there are people who want to ski steep, narrow gullies," he tells me when we meet for coffee in Dundee.
"Ski touring, or ski mountaineering, offers tremendous freedom and joy, but of course, it also brings greater risk."
It's exactly this sense of freedom, joy and risk that Philip, 43, explores in a new film, Comfort Zones, made in and around Glenshee and Lochnagar last winter.
In it, he hooks up with a bunch of adventure-seeking pals (all exceptional skiers), and heads into the wilderness with Blairgowrie-based filmmaker Stefan Morrocco.
Over five days, they tackle a variety of challenging, unexplored backcountry terrain, away from crowds and off-the-beaten-track, on skis.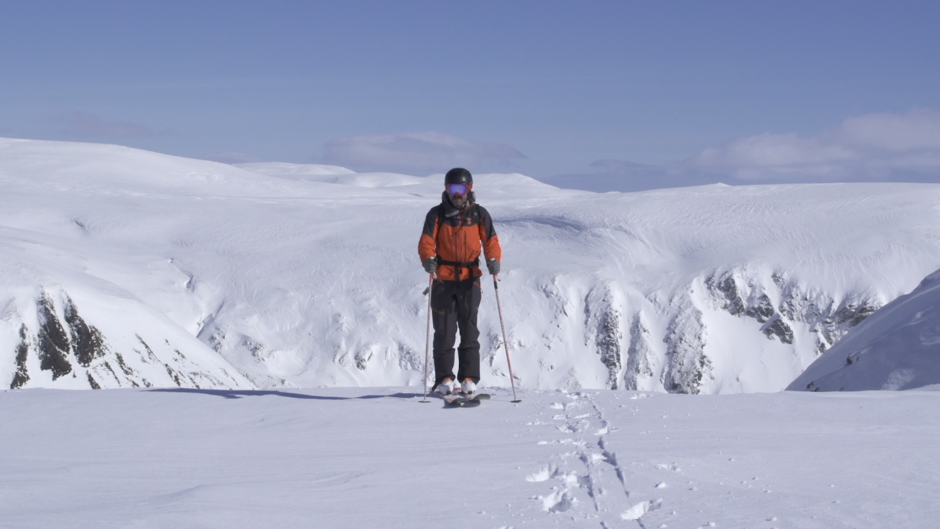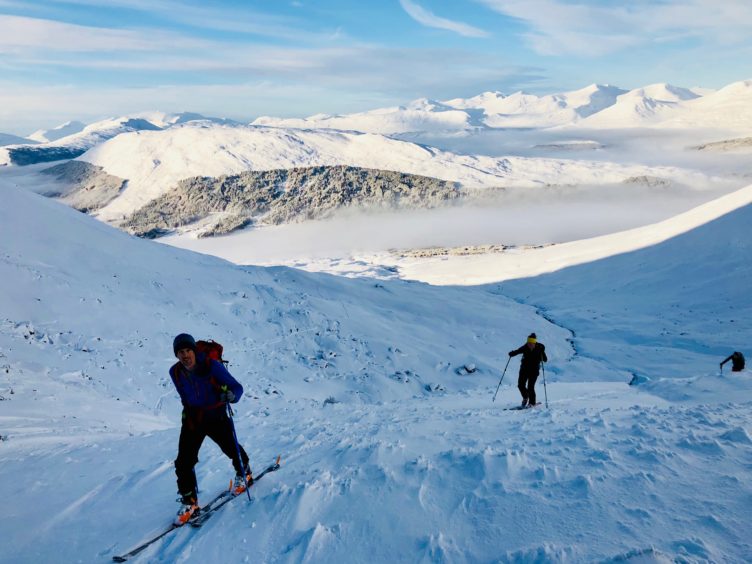 Think scaling – and descending – perilously steep mountainsides, narrow, rock-strewn gullies and ice-streaked ravines.
It was tough work, physically and mentally. With no ski lifts to take the group to the top (and no cafés to warm up in!), they had to walk uphill using "skins" – pieces of fabric attached to the base of their skis to stop them from sliding backwards.
Before the gang – which included ski instructor Amy Marwick, mountain leader Matt Pavitt and chemist Dave Anderson – headed off downhill, the skins were removed. At times, they needed to use ski crampons and carry their skis on their backs.
Their efforts were rewarded with stunning views and of course, the adrenaline-fuelled thrill of skiing on fresh tracks.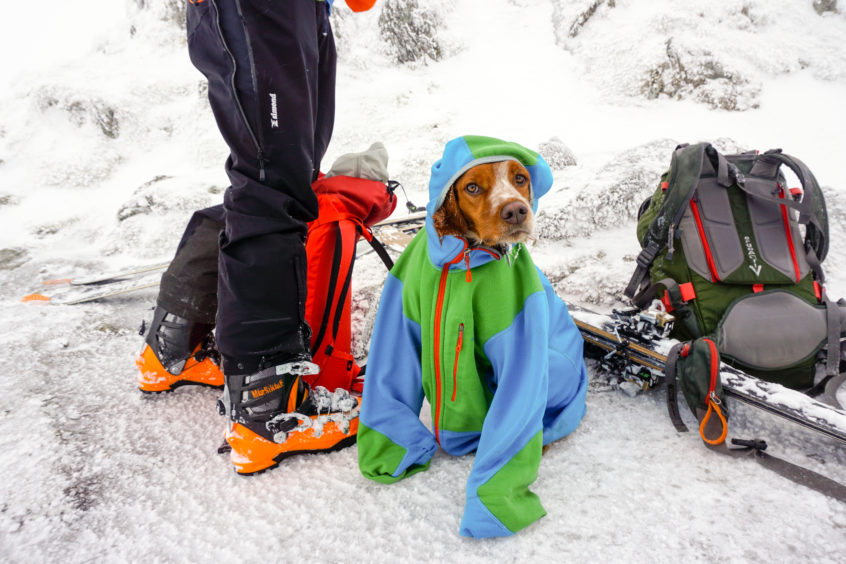 In Glenshee, they headed to Caenlochan, east of Glas Maol behind the ski area for some skiing down knife-edged ridges and gullies.
Skiing the infamous Black Spout of Lochnagar, a deep gully with majestic (and very daunting) cliffs in the Munro's northern corrie, also proved testing (and nerve-racking).
Stefan, a massive outdoors fan himself (just as well really, as he had to ski with them!), filmed their exploits, including some daredevil feats and (whisper it) a minor accident.
RELATIONSHIP WITH RISK
"The film explores our relationship with risk and expanding our comfort zones," explains Philip, who lives in Dundee and is a senior lecturer in philosophy at Stirling University.
"At the top of a steep gully, the very first turns you have to make are possibly the most dangerous.
"You're not warmed up, you maybe haven't been skiing for a week or more, and you're confronted by this steep, very scary landscape. You have to decide whether you want to commit to it or not.
"With ski touring, while there are new risks you have to engage with and learn about, they also bring about a new freedom. There's a spectacular beauty in going out into the wilderness and seeing and experiencing things few people have."
No risk is taken lightly; Philip and his fellow ski tourers do everything in their power to minimise bad things from happening. They always head out wearing helmets and with safety equipment – beacons, transceivers, probes and shovels – and they keep local mountain rescue numbers close to hand.
They also arm themselves with as much knowledge as they can and develop new skills like mountaineering, navigation and avalanche awareness.
This, says Philip, enables them to develop a "new comfort zone".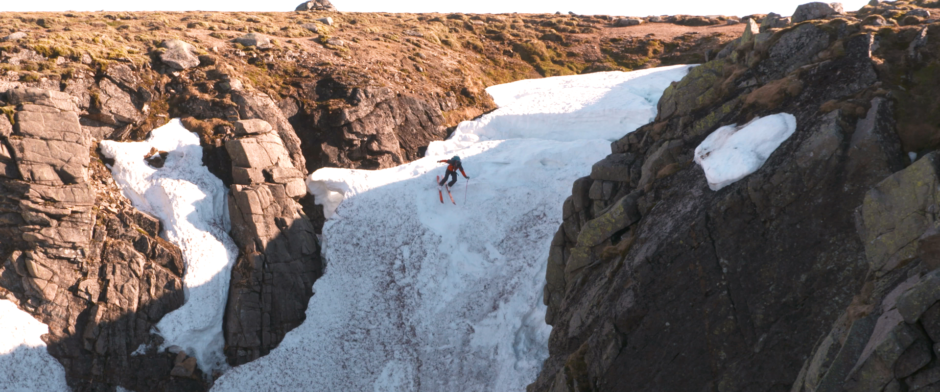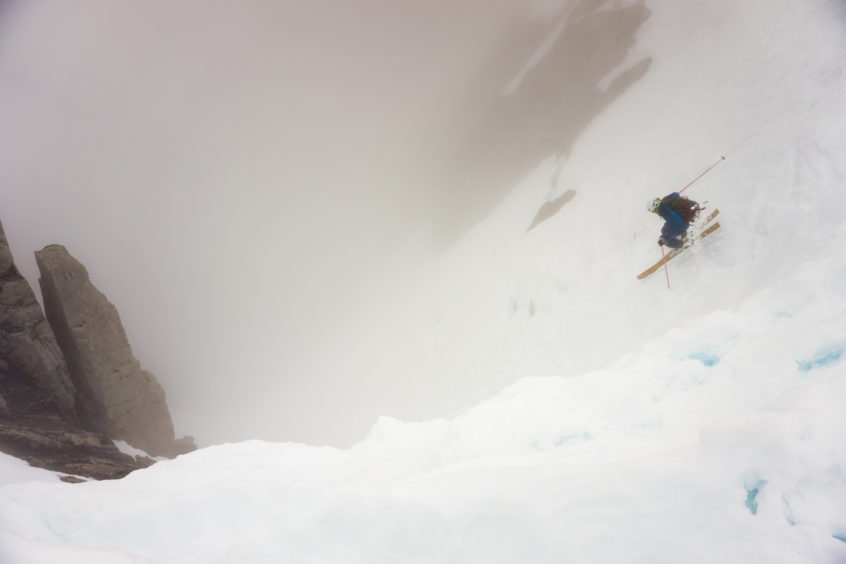 Does he never feel the fear factor? He laughs: "Sometimes, yes, of course there's apprehension!
"But generally, when I ski steep stuff, I don't want to worry about falling or having a nasty accident.
"You can't worry about falling in 45 degree angle (100% slope) terrain.
"If you do slip, something bad can happen so the option of falling isn't really an option; it shouldn't be at the forefront of your mind.
"Rather, you gauge the risk factor and ask yourself: can you do it? Is there a risk doing it? Are these the right conditions to do it? And depending on how you answer all this, you go for it, or not."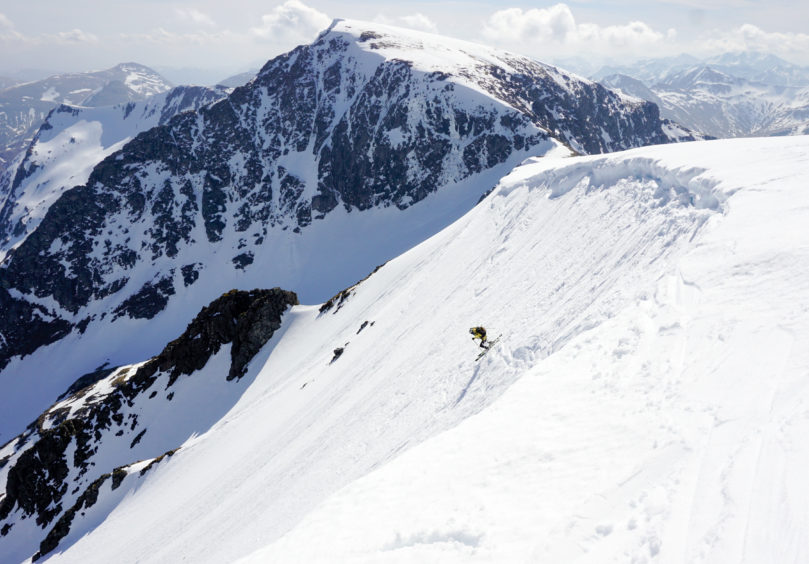 There was only one minor accident during filming and ironically, it happened after one of the skiers had completed a dramatic descent.
"He'd jumped down a steep cliff face so we knew he's done the dangerous part okay," recalls Philip.
"He relaxed a little and then his ski edge got caught and he took a tumble at very high speed. It was nothing serious, thanks to his helmet."
NEW COMFORT ZONE
For Philip, the best days ski touring are when he reaches a new comfort zone – "when I realise I can do something without being too scared".
He adds: "Personally I think the risks are worth it for many reasons, not least you feel unbelievably euphoric after a successful ski descent."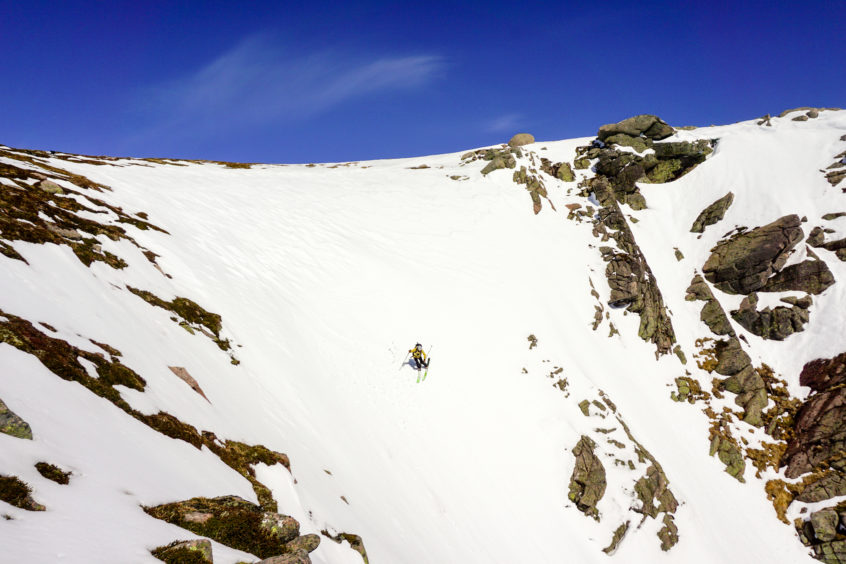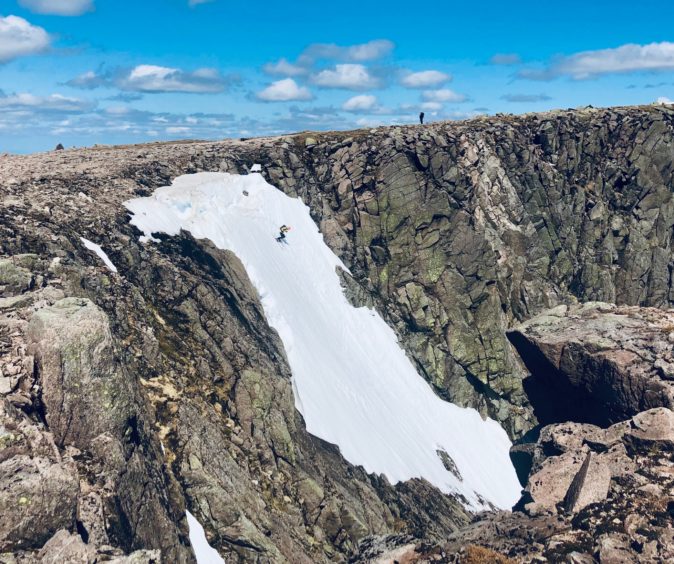 Philip is conscious that many people will characterise he and his ski pals as being crazy, adrenaline junkies who love risk and have a death-wish.
He believes this is a complete misunderstanding and hopes the film will show that.
"There's danger, beauty and intensity in what we do, absolutely," he muses.
"But we're not crazy nutcases taking risks for the sake of taking risks – quite the opposite.
"We love what we do and want to do more of it. To do that, we expand our comfort zones, but we always respect the risk factor.
"With time spent on the hills comes experience. You start to feel comfortable in potentially dangerous terrain, so you can manage certain risks which might be perceived as unthinkable by others. But we take as many precautions as we can to minimise that risk and danger, always discussing our plans before we head out as a group and checking daily reports on avalanche risks with SAIS (Scottish Avalanche Information Services.
"It's not risk itself that drives us – it's because we love it and gain a huge sense of fulfilment, joy and happiness from skiing steep stuff.
"There's something very special about getting away from crowds into the wilderness and taking on unexplored terrain. It truly adds to the sense of adventure."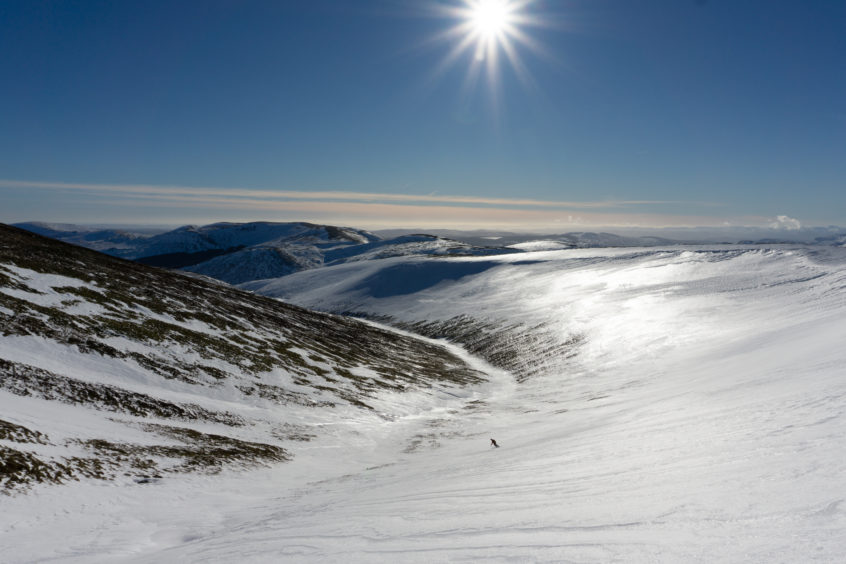 SKI CV
If anyone is qualified to push the boundaries of ski touring, Philip is.
Growing up in Germany, he had his first ski lesson aged three, went off piste for the first time aged 13, and was off ski touring when he was 19.
He reckons ski touring has exploded in Scotland in the last five years and hopes more people will be tempted to take it up – but not so many that the slopes become overcrowded!
Philip's advice to anyone thinking about getting into ski touring is not to attempt it unless they're proficient on red (intermediate) runs. After all, there have been some tragic accidents – who could forget Michael Schumacher's fall on rocks which left him with a traumatic brain injury?
"You need to be confident enough to ski on snow that's not nicely groomed and pisted," says Philip.
"Not having a defined run can be unnerving. You have to be honest with yourself and ask if you're ok with that? But if you're proficient at skiing in Scotland, with its many unexpected hazards and crazy conditions, I'd say you could very quickly go off-piste."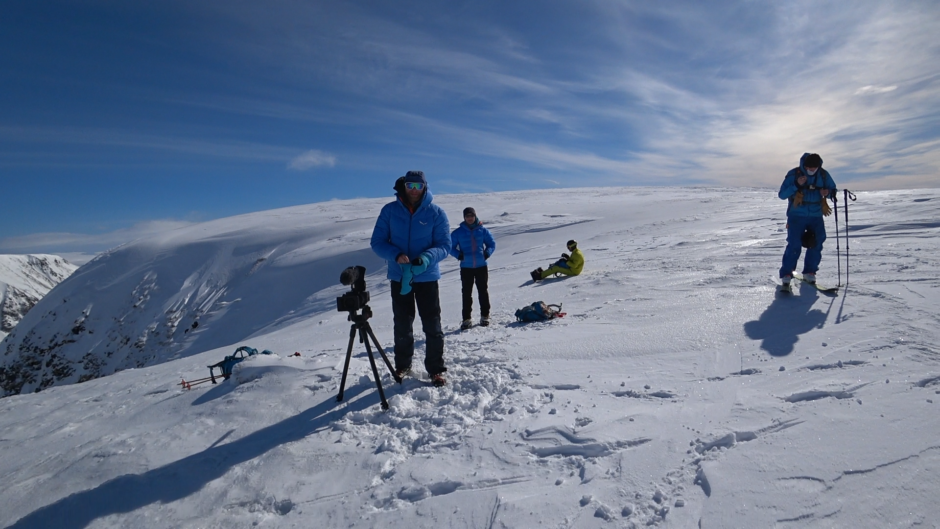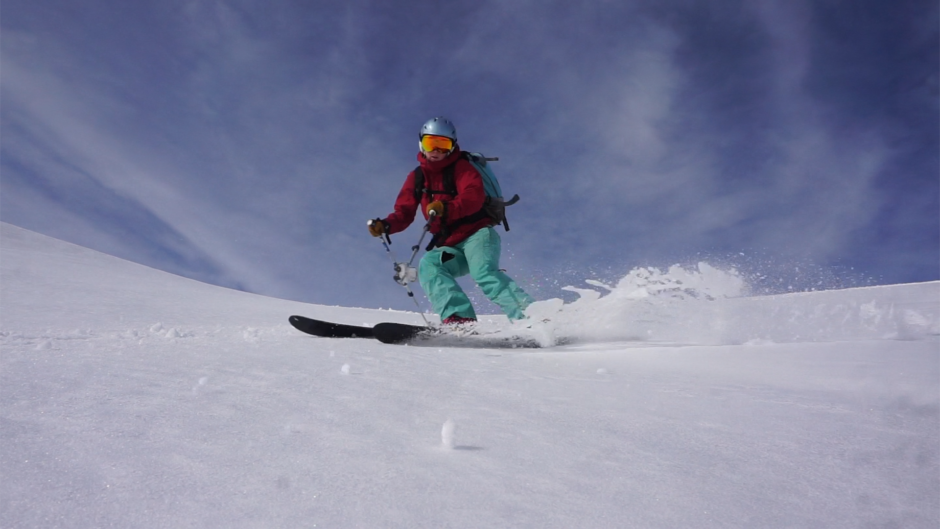 Philip doesn't intend to belittle those who enjoy skiing in resorts and he himself still enjoys the odd day on-piste.
"The comfort of skiing in a ski resort, with lifts, prepared and safe pistes and warming huts is what many people love, and if that's good enough for them, fantastic. Ultimately, it's up to the individual how and where they ski. The responsibilty for your life and safety remains yours alone."
FANTASTIC FILM
The film has already been screened at Dundee Mountain Festival and will be running at Braemar Mountain Festival on March 1 as part of a talk Stefan is giving about the art of making adventure films.
"It was quite challenging to film the guys in action, partly because of the terrain and also because of the cold," says Stefan, founder of Morrocco Media.
"At times, I was blind from the glare of the snow and couldn't see the camera's monitor, so I had to guess what I was filming. Luckily it worked more often than not.
"One day, I sat, frozen, on Glas Maol for three hours, waiting for the clouds to shift and the sun to break through. That was tough!"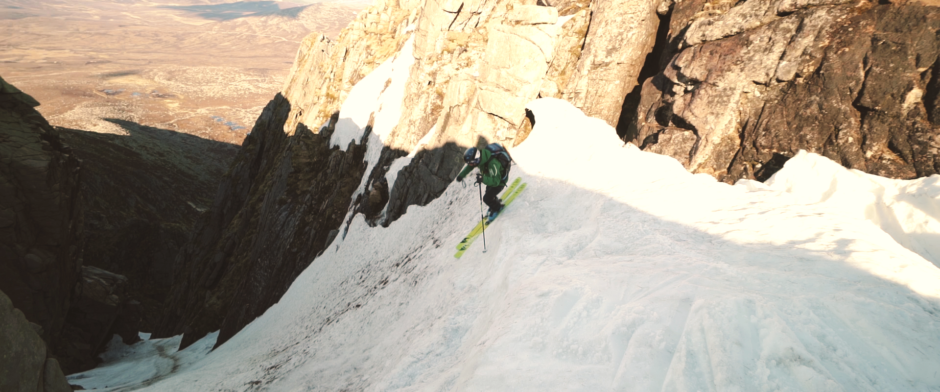 The original plan was to make a not-for-profit film to show off the best of eastern Scotland ski touring and steep skiing, because, says Stefan, 42, a lot seems to be focused on the west coast.
"The film underwent a number of mutations, but after seeing the footage, we settled on exploring the philosophy of risk-taking in backcountry skiing and how we all have different comfort zones," he reflects.
"Like Philip says, as our competence increases with experience, those comfort zones shift to allow us to tackle new challenges.
"The area around Glenshee Ski Centre is perfect for this because you can learn your ski skills on the piste, then venture onto mellower off-piste terrain and ultimately tackle some amazing steep skiing.
"We're grateful to those who helped make the film happen, especially the skiers, because without them, this would just be a nice landscape film."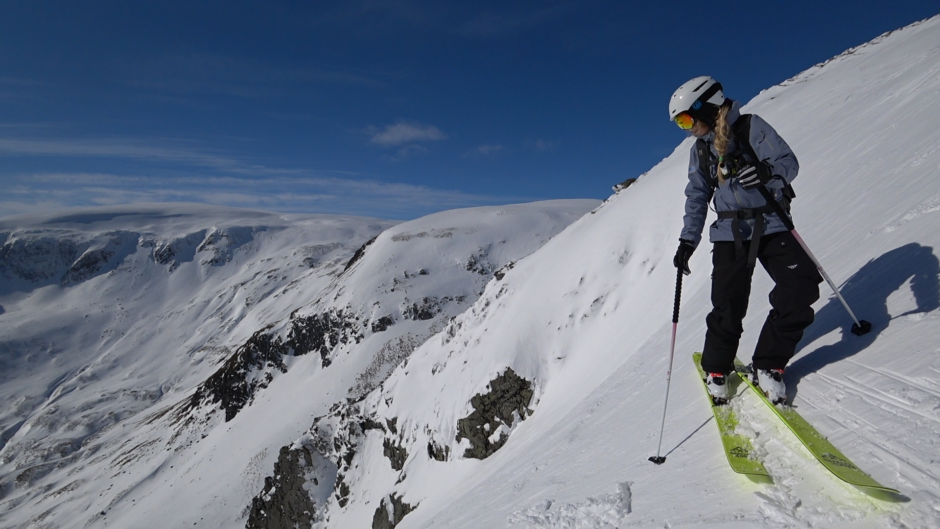 info
Comfort Zones is being screened at Braemar Mountain Festival on March 1 along with 19 of Stefan Morrocco's adventure films and a talk about the filming process. Comfort Zones can also be viewed online at vimeo.com/295992429
Braemar Mountain Festival runs from February 28 to March 3. It includes workshops on ski touring, winter skills and avalanche awareness, navigation, fell running, first aid training and there's an opportunity to try cross-country skiing. There are talks, film screenings, music, a ceilidh and more. www.braemarmountainfestival.com
Philip is sponsored by Dynafit and Kaestle skis.
The movie will also be shown at Sheffield Adventure Film Festival (see shaff.co.uk)