Although seen as relatively new, gravel riding actually harks back to the creation of the bicycle. In those days the bicycle offered an opportunity to seek new adventures and horizons on unsurfaced roads and tracks. However, for modern-day riders their experience of cycling may only extend as far as mountain biking and road cycling – gravel bikes offer the best of both worlds.
There has always been a bit of snobbery about on-road versus and off-road cycling and there are still roadies out there who wouldn't be seen dead on a mountain bike and vice versa. Gravel bikes, on the other hand, don't discriminate between tar or dirt. They are equally happy to be rolling along any surface you care to lead them and the riders who embrace this ethos are welcoming to all.
You don't necessarily even have to buy a new bike. I have ridden gravel routes on a road bike with chunkier tyres and also on hard-tail mountain bikes. There are some restrictions to both bikes but most folk will be happy to adapt bikes they already have to make them fit for purpose.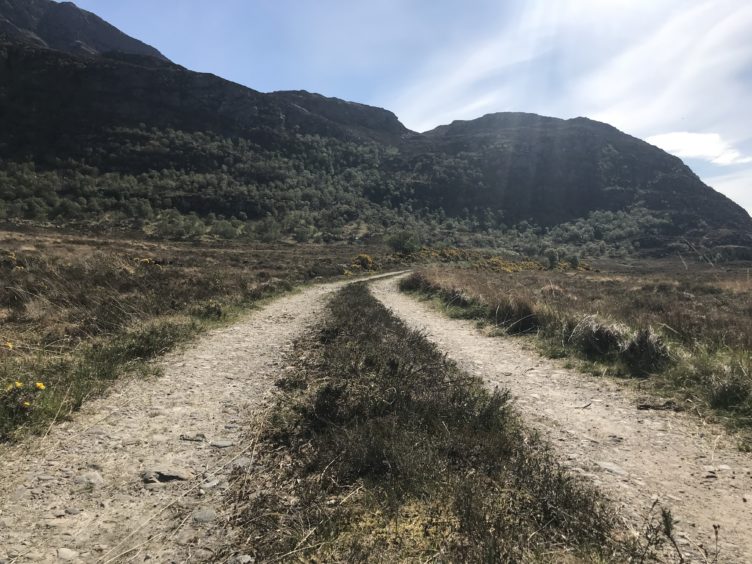 Ultimately, any bike that can handle a bit of rough will do the job, whether that is a road bike with flat bars, or a mountain bike with drop-bars – honestly, they do exist and I'm building one just now.
For me, gravel riding is less about the equipment involved and more about a different way of seeing cycling. Some of my most memorable recent rides have been on my gravel bike where I have set off on a route with no set agenda. Riding along I have spotted paths and tracks that I would never cycle on my road bike and would pass by with a mountain bike in search of gnarlier trails. But when I have followed these tracks I have been introduced to amazing scenery and riding that is right on my doorstep, but never taken the time to explore.
One of my favourite ways to idle away time is to look for new trails and tracks to ride. It is quite surprising how many there are around Courier Country and it is possible to link up some fantastic routes across the region hopping from one track to another, only occasionally appearing back in civilisation, before disappearing back into some other path or track.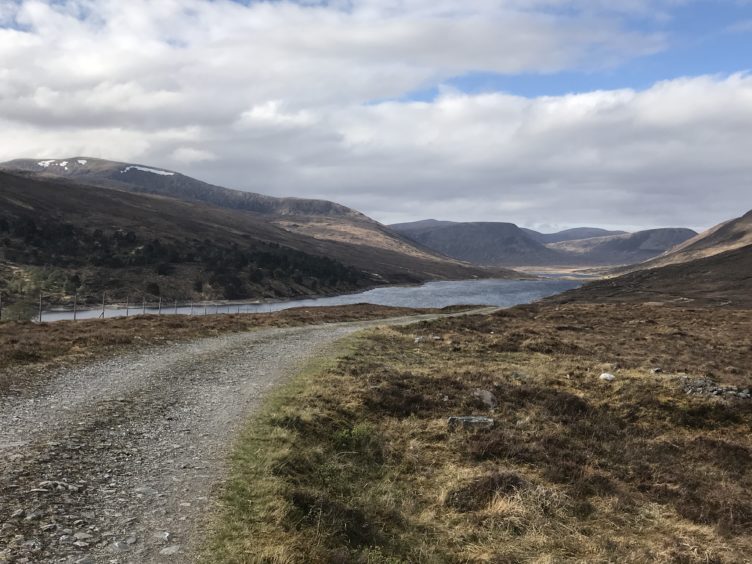 Another enjoyable factor is the ability to travel big distances in a day, but to do them in traffic-free environments, sometimes over many days. My recent adventures include a coast-to-coast ride from Aberdeen to Ardnamurchan with the vast majority of it off-road.
For the cycling industry, gravel riding is becoming big business, with more long distance gravel events popping up every year and the sales of bikes and associated bike-packing gear increasing as people look to head out on adventures.
The cynical among you may scoff at these attempts to sell us more kit, but as I say, you can get away with pretty much anything and often in the gravel community the ethos is more about the journey you are travelling rather than the kit you have, the speed you are travelling or your technique as a rider.
In essence, gravel cycling is about having fun.
Join the Blazing Saddles Strava Club at: www.strava.com/clubs/BlazingSaddlesWeekendCourier
Where to Ride:
The Coulin Pass – Glen Torridon to Glen Carron
OS 1:50,000 Map 25
Start – NH001581
Finish – NH001485
Distance:
9 miles/ 14.5km 788ft/240m elevation gain
Details:
This gravel route takes you from the A896 off-road through the mountains of Torridon past some beautiful scenery and over the Coulin Pass to the A890 in Glen Carron. It is possible to complete a 34 mile loop by including some road riding to take you Achnasheen and Kinlochewe