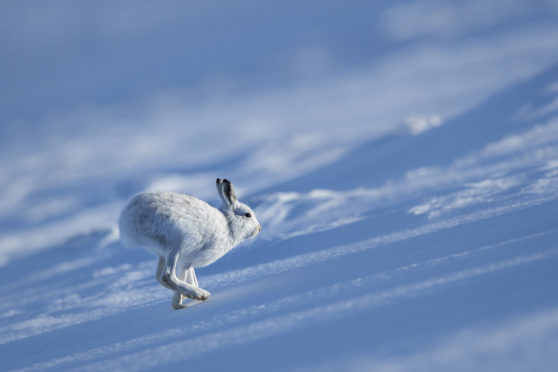 Wildlife photographer Andy Howard gets up close and personal to the mysterious mountain hare in his new book.
Lying full length in the frosty Highland moorlands for hours on end might not be everyone's idea of fun but for award-winning nature photographer Andy Howard nothing can compare to it.
Andy's latest book, The Secret Life of the Mountain Hare, has recently won the Favourite Scottish Nature Photography Book 2018 award. As well as stunning photography, the book also features Andy's field notes from his time on the hills tracking the hares and offers a fascinating glimpse into the life of these enigmatic creatures, indigenous to the UK since the Ice Age.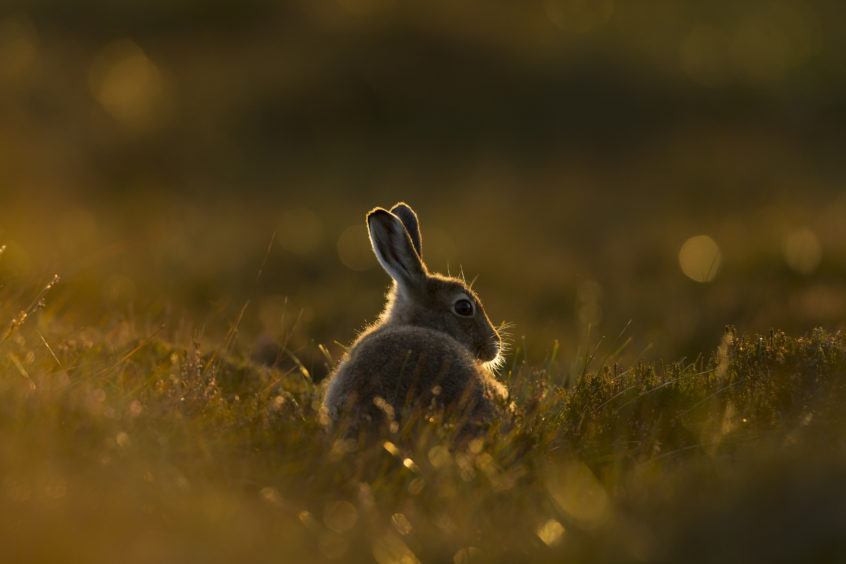 When I catch up with Andy on the phone he admits he's tired – he's been up since two hours before dawn, out on the grouse moors with his camera. "This certainly isn't a nine to five job," he smiles. "I have to be up when the animals are out and about."
A love of nature has been with the former ski instructor since he was a boy, growing up in the Black Isle where his father was a minister. He started to get into photography in his 20s and his now wife Lyndsey, an award-winning photographer in her own right, suggested they invested in a digital camera so they could share the hobby, and from then on they were hooked.
Over the years Andy has learned how to approach hares and how to read their body language. "To watch hares at close range is to enter a timeless peace," he reflects.
"There are three distinctive behavioural types: the runners – it's in their DNA to run. Then there are the workable types – with skill, time and patience you can win their trust.
"Finally, the sitters – they're great because we get to know the individual hares," says Andy.
"My emotional connection with the animals is a frequent source of surprise to me and I have come to know a few 'very special' hares.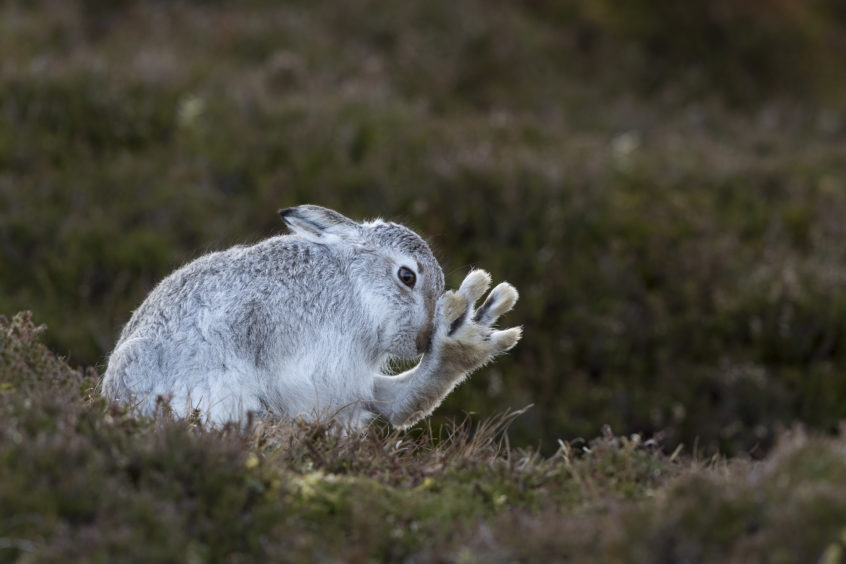 "There's Rita – I first met her when she was a leveret of around three months and I asked the estate's head keeper if he would put a hunting exclusion zone around her normal territory so she would not be culled with the others – culling is a real area of concern as hares have no legal protection," he reveals.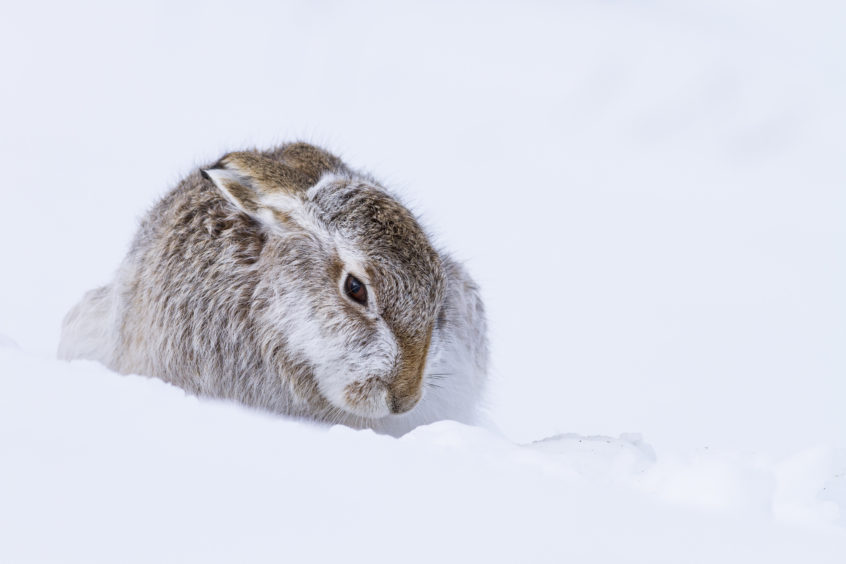 "Bagpuss had a stripy face and always looked a bit miffed but his confiding and trusting nature made him approachable," recalls Andy. "He was very popular with photographers and I could hardly believe my eyes in the Natural History Museum in London when I saw his picture on everything from key rings to place mats."
Occupying a special place in his heart is Mrs G – her name derived from her winter colour which was unusually dark grey rather than white.
"I discovered that Mrs G perished in one of her forms (a flattened nest of grass) – tears were definitely flowing that day."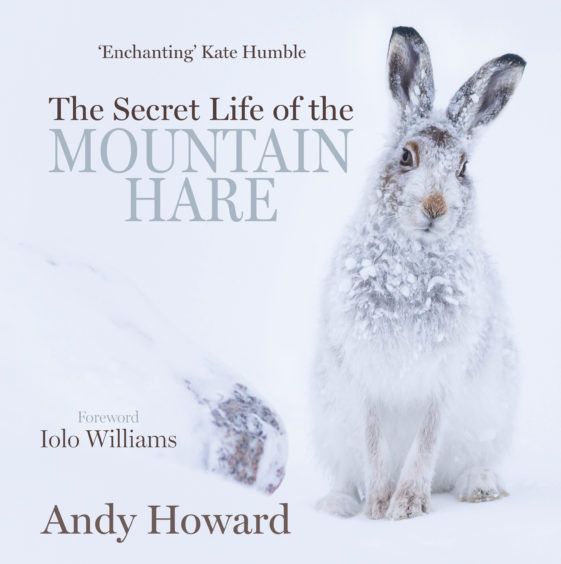 The Secret Life of the Mountain Hare  by Andy Howard is published by Sandstone Press, £24.99