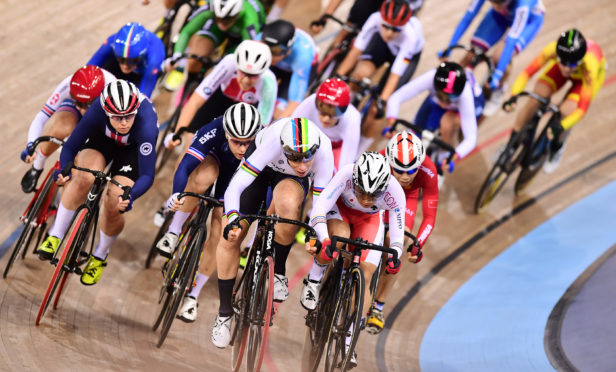 Packing for a cycling trip means being prepared for every eventuality – just remember to take your bike too.
So far this year I have spent over 200 nights away in hotels working on cycling trips and events, so it would be reasonable to expect I have packing luggage for journeys away down to a fine art.
In general, I do, but I still suffer from a what if dilemma, each time I get my suitcase out of the wardrobe.
Such scenarios usually involve packing for those moments, that usually never occur, but when they do and you are unprepared can be the proverbial pain in the backside.
Perhaps this all stems from working on so many trips where I have encountered cyclists completely unprepared, from finding themselves on the top of the Col d'l'Iseran in sub-zero temperatures without long-fingered gloves to forgetting to pack a charging cable for their GPS device.
On those occasions, I am always on hand to come to the rescue with a van packed full of the things that people never know they will need on a cycling trip, until that moment when they realise they need them.
So, when it comes to riding a multi-day trip myself, unsupported, I am burdened with the knowledge of everything that others have experienced before me and I will pack for every eventuality.
The trip I was preparing for started in Wales, riding on towards London.
I was cycling the 400-mile route and my wife would be transferring luggage to the accommodation for that evening. Although it was a work-related trip we were going to be self-supporting, so as I packed I kept adding items to our inventory until I started to wonder how I was going to fit it all in my car.
I had a GPS device, but took a spare, just in case – I have seen numerous occasions where GPS devices have failed. I took a spare charging cable for each device, then an additional spare, just in case the first spare broke or got lost. I then printed out a set of route notes, with a spare set.
I then took pens, pencils and other assorted stationery as we were planning to make notes on the route.
I took short-fingered gloves and three pairs of long-fingered gloves (lightweight, medium weight and full-on Baltic winter weight). I took base layers, mid-layers and outer layers to suit every climatic condition that the UK weather might throw at us.
I took CO2 inflation canisters, spare inner tubes (at least 10), three spare tyres, a full toolbox.
No matter how much stuff I rammed into every nook and cranny of my car I knew there was going to be something I forgot. On one occasion, several years ago, that something was my bike. I was so focused on the minutiae of my packing that I forgot the bigger picture.
As I drove south, about 300 miles from my starting point, the image of my bike, sitting lonely in my driveway flashed into my mind. It was too late to do anything about it and I had to hire a bike when I was there.
On other occasions, I have forgotten my cycling shorts, my pedals and once, on a return from a trip, I forgot my suitcase. I was returning from four weeks in the Dolomites and transferring clients from our hotel in Trieste, 160km to Venice airport, where I planned to fly from too.
I unpacked the van of luggage and bike boxes and bade farewell to the riders, then looked around for my own baggage. This time the image of my suitcase sitting in the hotel reception flashed into my mind. Fortunately, I had my wallet, passport and boarding pass, so I was able to make it home. I didn't see my luggage for another six weeks when I was back out in Trieste again.
Learning from experience is a great way to not make the same mistakes again.
Unfortunately, over the years I have found there is always a new situation, just ahead, waiting to add to the learning curve.
What: TISSOT UCI Track Cycling World Cup
Where: Sir Chris Hoy Velodrome, Glasgow
When: November 8-10
Details: Find out more and get links to book tickets at trackworldcup.co.uk