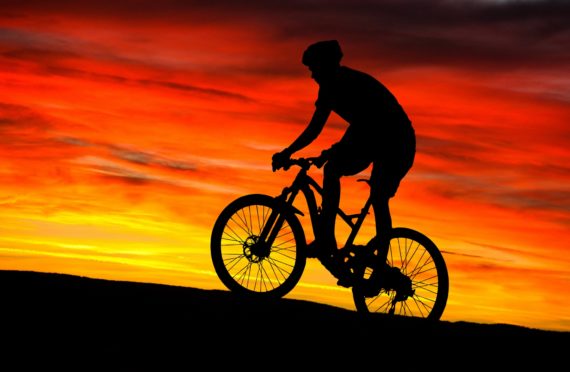 When I got my first mountain bike, the only opportunities I had to ride it were during the long winter evenings.
That meant I spent several years only riding off-road in the darkness. I got to know the single track trails around Highland Perthshire by the warm glow of my halogen helmet light.
A group of friends and I would meet every Wednesday evening from October to March and ride everything we could find.
When the weather was foul, my motivation was always low, but I would still head out and never regret it. Coming back home, caked in mud and soaking wet, stripping off my filthy layers on the doorstep before my wife would let me in the house, always with a big smile.
The banter was always good. We never rode far, usually around nine miles, but the all-over body workout that came from riding on a mountain bike meant my core strength improved and by spring I felt ready for whatever the road season was about to throw at me. My bike handling skills also improved immensely.
From those initial rides, I realised that I was often lacking basic skills for riding single-track trails, so I spent many hours practising and then getting trail cycle and mountain bike leader qualifications.
I would never be a downhill-demon, but I reached a level that I could confidently ride most obstacles that I came across on the trail.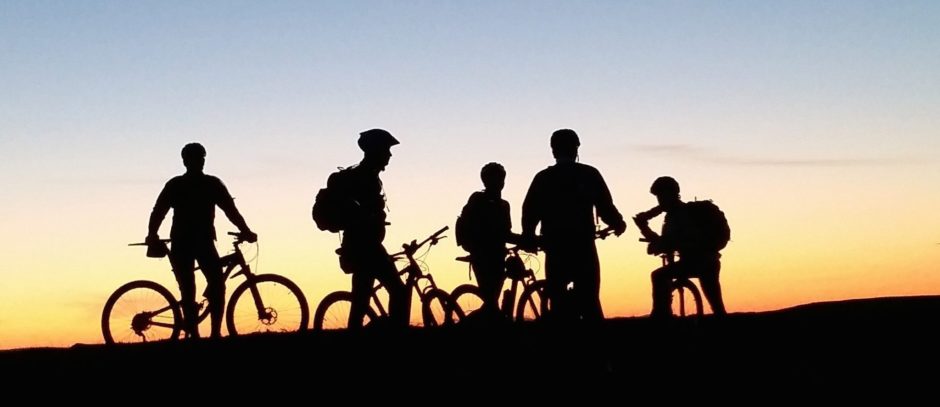 Over the years riders came and went on these Wednesday night rides and, after about six years, a few key riders moved house and the rides became more sporadic and eventually dwindled out.
I was busy at work and spending more and more time away from home, so I never missed it and during the winter months, I slipped comfortably into staying indoors, avoiding the grotty weather outside.
I discovered indoor training with Zwift about four years ago and that was the final straw for my night-rides. It was much easier to ride in front of a computer screen in a virtual world, warm, dry and never having to hose my bike down after a ride.
Last week I received a message from an old friend who told me a group was meeting in Dunkeld. They loosely called themselves the health and well-being society and often finished their rides with a curry and a pint.
Did I want to go along? I initially came up with several excuses not to go out, but reluctantly I gave it a go and I am so glad that I did. The love came flooding back.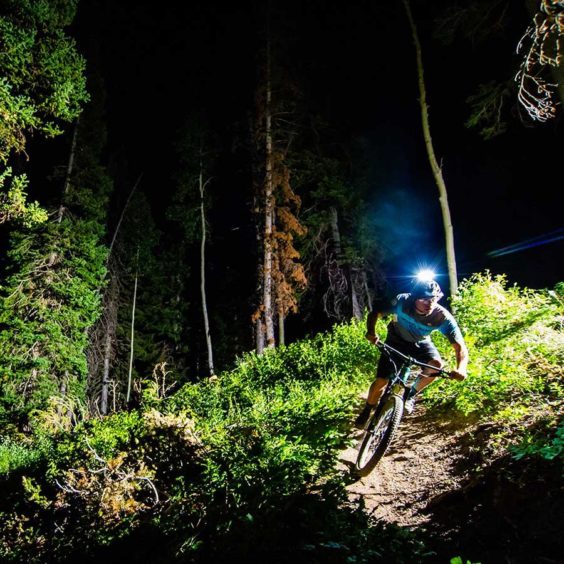 I had forgotten just how special off-road, night-time riding was. My skills were rusty and I managed an OTB (over-the-bars) moment, just missing a tree as I flew, Superman-style, down the trail, landing heavily on my shoulder. There were new trails to ride and the company was the cherry on top of a muddy and wet cake.
I woke up the next morning, sore and stiff from my crash and with aches in my legs and arms from being bounced around over rutted and rocky trails, but importantly, I felt alive. I put my lights back on charge and I couldn't wait for the next meeting of the health and wellbeing society.
Where to Ride: Dunkeld
Description: The tracks and trails around Dunkeld, Birnam and the Atholl estate are so numerous it is pointless trying to describe them in any detail. Linking up with someone who already knows the area will give you a good start, but heading out and exploring is one of the best  ways to discover what is out there. The three main areas of Birnam, Carigvinnean and Atholl Woods are just the starting points for numerous pockets of trails and tracks that all interlink. In short the area is a mountain biker's heaven.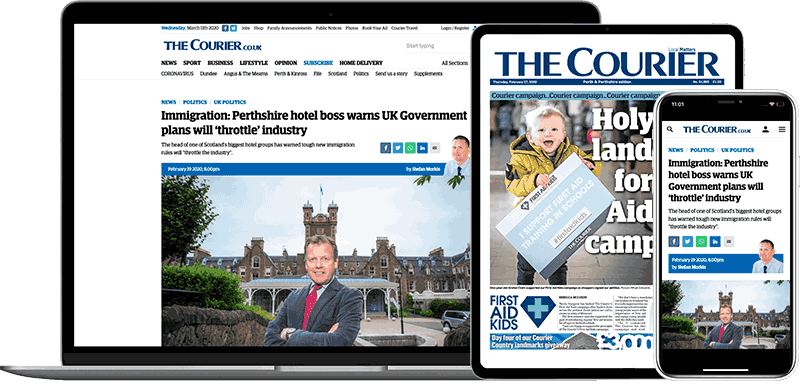 Help support quality local journalism … become a digital subscriber to The Courier
For as little as £5.99 a month you can access all of our content, including Premium articles.
Subscribe