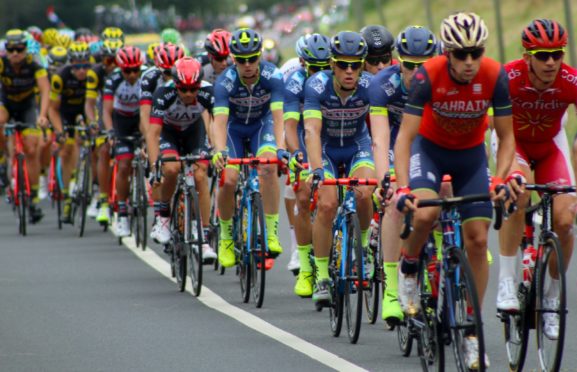 Tomorrow would have been the start of the Tour de France, if it were not for the Covid-19 pandemic.
As the situation currently stands the race has been rescheduled to start on August 29 instead, creating a unique situation where an entire year of road cycling sporting monuments will be squeezed into a three-month period starting on August 1 with the Strade Bianche and ending with Il Lombardio on October 31.
The Giro d'Italia will start 13 days after the Tour de France finishes and the Vuelta Cyclist a España will start five days before the Giro finishes in Milan. Cross-country and downhill mountain bike racing will also face a reduced calendar with events packed into a two-month period and three of the venues hosting double rounds of racing.
If it all goes ahead, it will create an exciting and intense few months for fans watching on TV.
But for now there is no live racing to whet the appetite of cycling fans. It won't quite feel the same on Bastille Day with no plucky French riders trying to make a breakaway to celebrate their national day.
I rarely ever rewatch racing from years gone by. Strangely, I went through a period in the early 1990s when I recorded loads of racing from Eurosport.
At that time, I was obsessed with watching every single minute of every race that I could and I suppose I set the video recorder with an aim of rewatching the races during times when there was no cycling.
I never did, but I still have upwards of 40 of those VHS cassettes and I cannot bear to throw them out, so instead they gather dust in a box in my wardrobe. The modern equivalent of those VHS tapes is You Tube, a veritable smorgasbord of cycling videos that allow you to revisit most races that have ever made their way on to film.
And so I have decided that I am going to recreate my own three weeks of racing over the weeks that the Tour would have originally been held.
I am not going to limit myself to one year of the Tour. Instead, I am going to randomly choose the relevant stage, but from any year of the Tour de France's history.
Alongside me I will be armed with my Tour de France compendium, so I can read and put each stage that I am watching into a broader context. I have already chosen a few to watch and by the 28th June I plan to have a complete schedule of the race through years from the Prologue to Stage 21 in Paris.
Of course my choice for that final stage can only be from 1989 when Greg LeMond beat Laurent Fignon by just eight seconds.
Other stages on the short list include Stage 13 of the 1991 Tour that signalled the ride of Miguel Indurain. On that day Indurain attacked on the descent of the Tourmalet, caught the Italian Cladio Chiapucci and they both rode away from Lemond ending his chance of winning a fourth title.
There is Chris Boardman's Prologue win in 1994 and Carlos Sastre's win on Alpe d'Huez in 2008. Some of my choices will be more about the landscape and the roads, rather than the racing. One of my favourite climbs in France is the short, but spectacular, Lacets du Mont Vernier that they raced on in 2015.
I've ridden it on numerous occasions and every time I visit Saint Jean de Maurianne a ride up the Lacets and the subsequent, Col de Chaussy are always first on my list of things to do.
It may not be as good as watching the race live, especially when I know what is going to happen on most stages, but armed with a bottle of French red, some cheese and baguettes I'm looking forward to my three-week virtual Tour de France.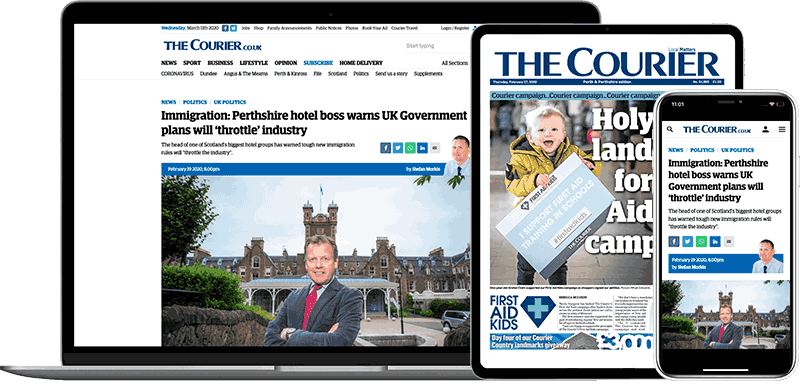 Help support quality local journalism … become a digital subscriber to The Courier
For as little as £5.99 a month you can access all of our content, including Premium articles.
Subscribe