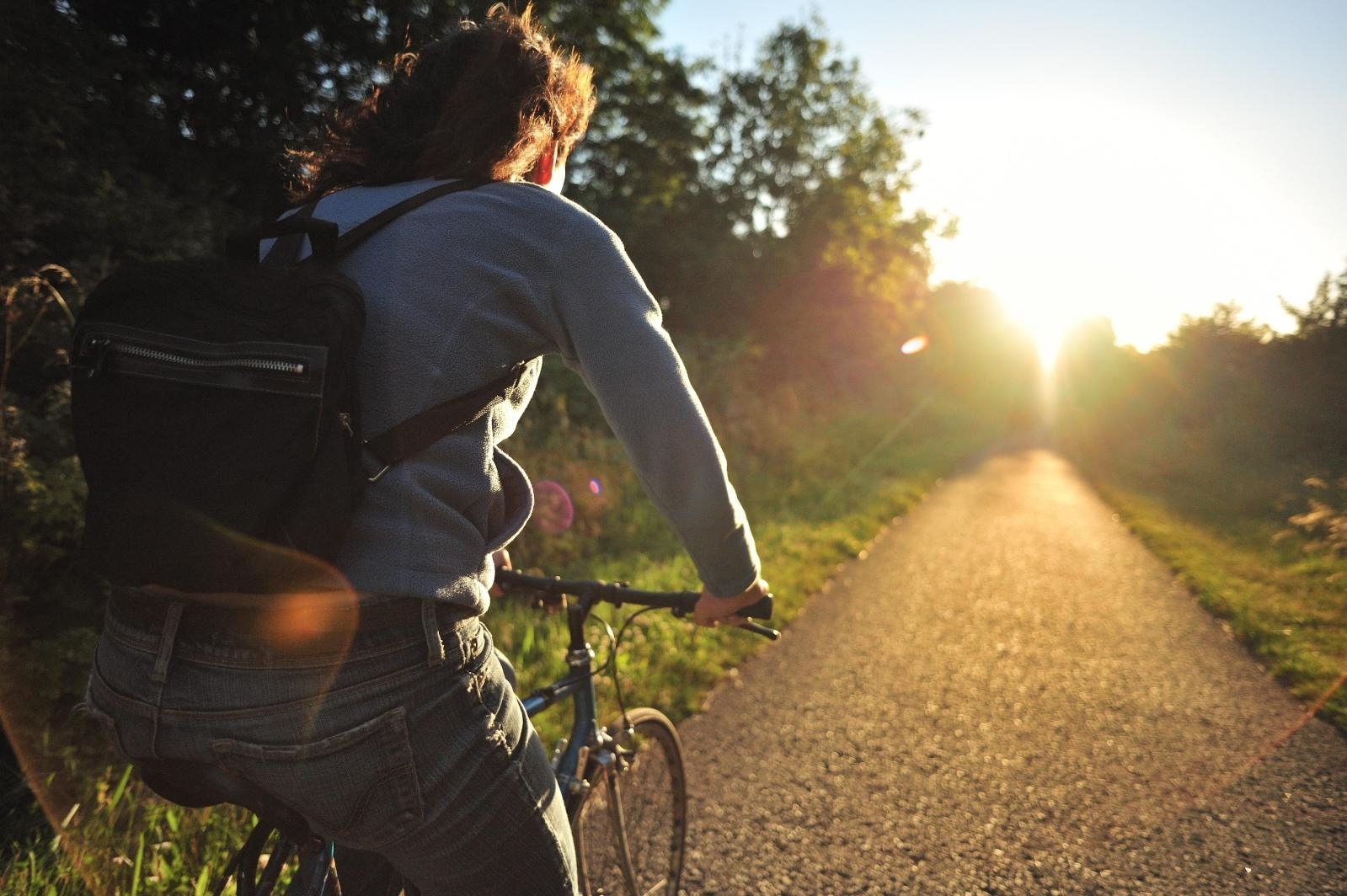 If you were asked: "Do you want to lose weight, save money and reduce your stress levels?" the majority of us would answer "Yes".
Our society seems to be on an endless quest to increase our longevity and recapture our youth. We buy potions and lotions; we deprive ourselves of food and we are fed an endless litany of what we should and shouldn't do.
We drive to a gym, where we've spent money on a membership, so that we can cycle on a static bike, or run on a treadmill. Despite this obsession with health and well-being our society is not becoming happier and healthier; instead we are told that our population is actually less happy, more stressed, less healthy and putting on more weight than ever before.
The fitness and health industry has become such big business now that, if we believe the marketing, we are told that if we are not spending money then we are not doing it right. So is it possible to factor in our health and well-being alongside a busy family and work life and spending as little money as possible? In short, the simple answer is "yes". It requires preparation and effort, but these are minimal in comparison to the benefits you will reap.
One fantastic way to factor regular exercise into a busy life is to commute to work by bike. Cycling to work is a "no-brainer". We avoid traffic congestion; we save money and garner a whole lot of other benefits that sitting in a vehicle in a long line of traffic will never achieve.
Research by the TUC (Trades Union Congress) has found that the number of people spending more than two hours travelling to and from work every day has jumped by 72% over the past decade to more than 3 million.
No wonder we're getting stressed. Sitting in a car for that length of time is not an ideal way to start or finish your day's work. Several years ago I worked in Aberdeen and I could cycle from the south of the city to Bridge of Don in the north in twenty minutes and always arrive at work with a big grin on my face (no matter the weather). When I drove the same route at rush hour it would take me nearly 45 minutes and I could guarantee I would arrive feeling stressed and grumpy; the only thing worse than that drive to work in the morning traffic was the drive home again.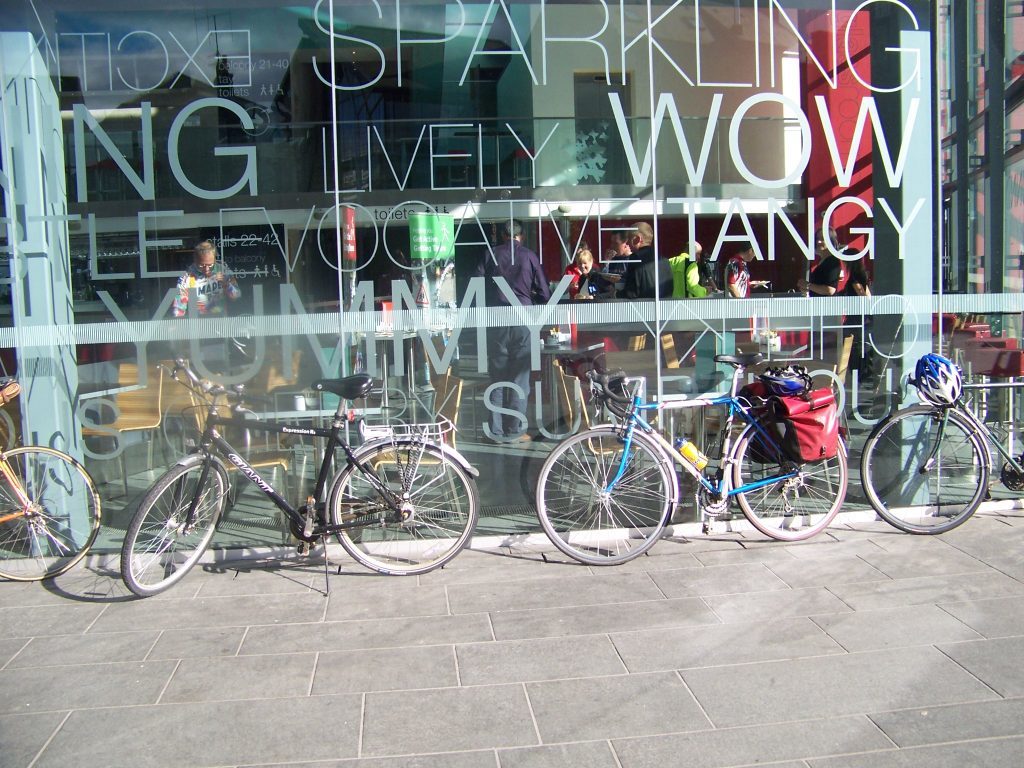 When I cycled I found little lanes I had never known existed and in them cafés I could stop for a quick break and be back on my bike and still get to my destination quicker than when I drove. I still try and cycle to work as much as possible, though regrettably that is nowhere near as often as I would like and when I am stuck in a car I look enviously at those who are riding past me on their bikes.
It is hard to convince those who have never tried cycling by bike to work of the benefits of such a style of commute, even when they are so well documented. Perhaps they look at the cyclist commuter and feel sorry for them, riding in cold and wet weather.
If they have never tried it, then what they don't know is that the cyclist is more than likely passing them and feeling sorry for them, missing out on the best part of their working day.
Where to ride:
Mabie Trail Centre
Distance:
Start:
OS 1:50,000 Map 84 NX 950709 Postcode DG2 8HB

 

Description:
Part of the "7 Stanes" network of trail centres in the south of Scotland Mabie is one of the lesser-known centres, but offers some fantastic riding including the longest and hardest North Shore trail (wooden boardwalk) in the UK. There is a skills area and 39km of riding split into graded trails of green, blue, and orange the latter being the North Shore section

At its widest, the North Shore is 60cm, narrowing to 10cm in places, and reaching up to 1m above making it an extremely challenging ride.

To get there
From Dumfries, take the A710 south towards Dalbeattie. The trails are on your right after about four miles.
Facilities
Bike hire, bike shop, café, toilets, youth hostel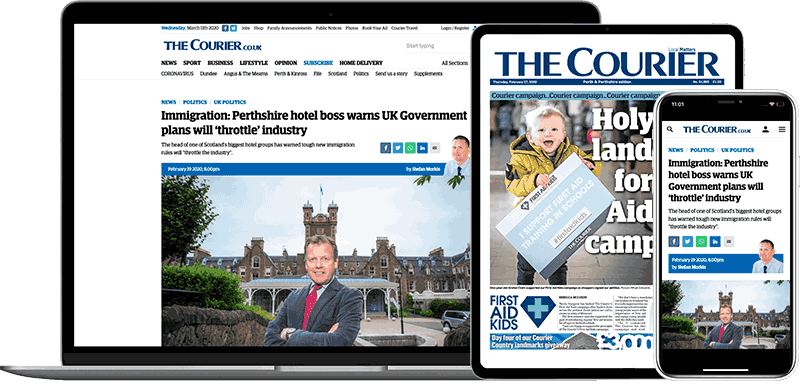 Help support quality local journalism … become a digital subscriber to The Courier
For as little as £5.99 a month you can access all of our content, including Premium articles.
Subscribe