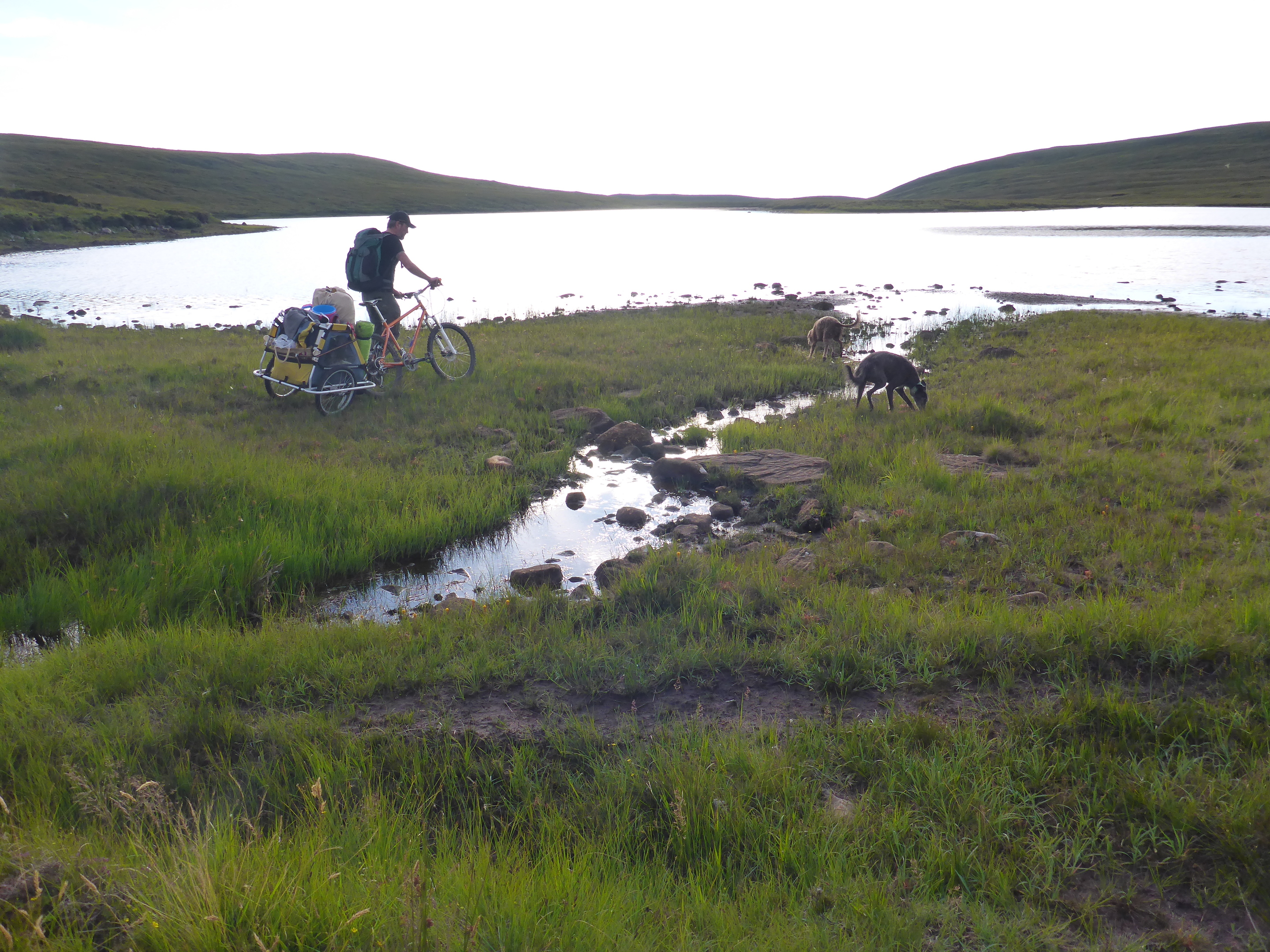 I have come to dread our "short-break" family camping trips. They have become campaigns on a scale similar to that of Hannibal crossing the Alps.
No more is a tent, a rucksack and a bike enough for our mission; two adults, two children and two dogs now manage to fill a sizeable car with a roof-box atop and a trailer in tow. The preparations begin weeks before with the time spent logistically planning our adventure far outweighing the relaxing benefit of the time away.
It started small when our children came along, but the portents were there from the beginning. Our first purchase was bike racks to fit my wife and my bikes on top of the car allowing space inside for the "kiddie-trailer", luggage and dogs. Soon our children had their own bikes, which were small enough to go in the car, but not with the luggage, so we purchased a roof-box.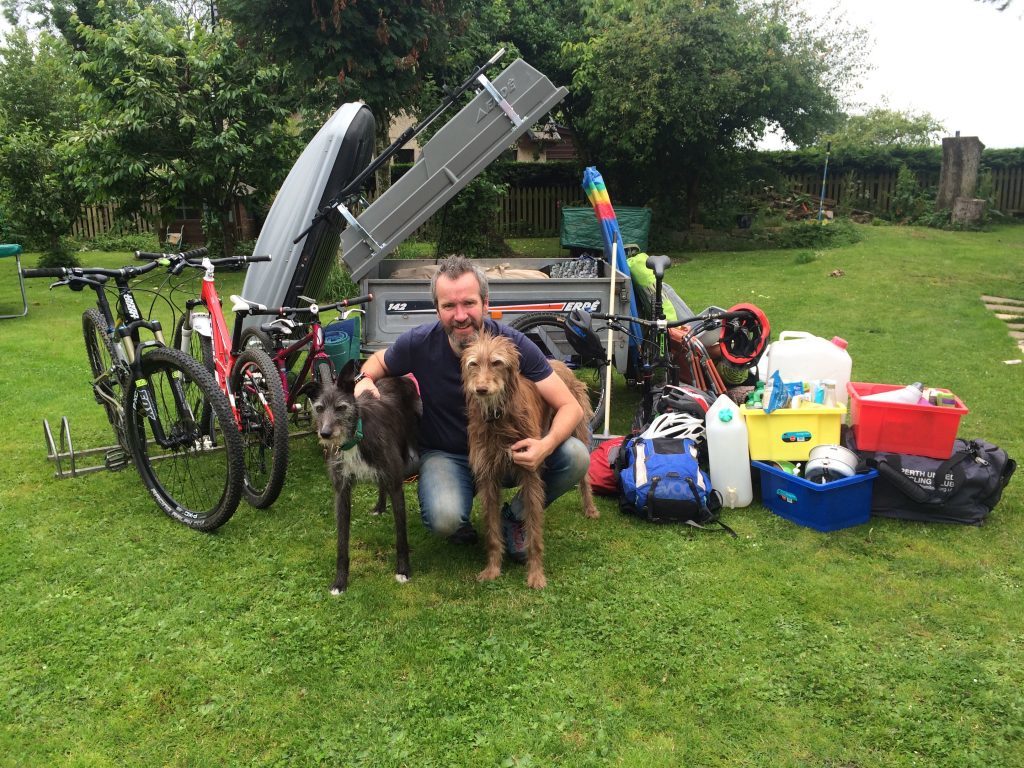 It wasn't long before our children had outgrown their bikes that fitted in the car and we now needed to put four bikes on the roof, only they wouldn't fit, what with the roof-box up there. Our initial remedy, and I kid you not, was to rent a horsebox size trailer. I dutifully towed this all the way to North Uist one year and it did the job, its only problem being it was so spacious we felt we had to fill it.
So that year we took our mountain bikes, our road bikes, our kids' bikes, tents, deck chairs and anything else we could think of, just because we could. It took me three days of loading and unloading at either end of the trip and we found that most of the stuff we didn't use.
We have now progressed to a smaller trailer, which I then spent several hours with plenty of cursing and swearing included, fitting permanent bike racks to. It means we can pack pretty much everything we need and not be stuffed into the car with the kids in the back buried under a ton of luggage.
I suspect the big problem comes down to the bikes. It's hard to go anywhere with bikes without taking a huge pile of extra accoutrements (or maybe that is just me).  I like to be prepared for every eventuality.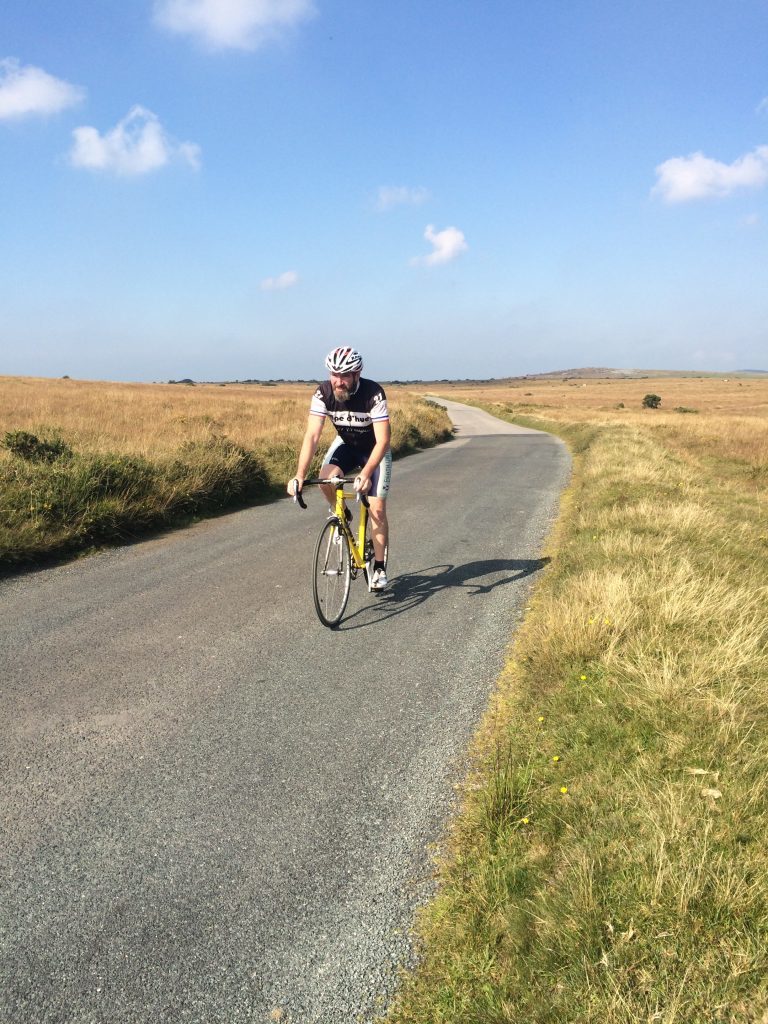 There are obviously the essentials like a track pump, tool box, first aid kit and cycle clothing (for dry and wet weather), but then there are other things that may come in handy and fit into the "you never know" category. Items in this category include spare tyres, jet wash and cleaning kit (I've not once cleaned my bike when I've been away yet), bike repair stand.
I've even once taken a bike rack so we could stand our bikes upright outside the tent and lock them up (it didn't occur to me that the bike rack wasn't attached to the ground). On our last trip to Dalbeattie MTB trail centre (one of the Seven Stanes Trail Centres) I even took my road bike, just in case, after a day of riding my mountain bike, I wanted to do more cycling in the evening on the road.
This state of affairs doesn't just manifest itself on campsite trips. On one occasion we arrived at Kinlochbervie for a weekend camping at Sandwood Bay (five miles on rough track from the car park).
I unloaded the 130kg of kit from the car and proceeded to make three return journeys to ship it all in by bike and trailer. The weekend was great, but somewhat overshadowed with the thought that I had to transport everything back out again.
The easy get-out-clause would be to forget the bikes and cycling completely and have a relaxing weekend away without all the stress instead. But where is the fun in that. I also suspect that in the empty space left by all the cycling gear we would find something else to pack in there.
Where to ride:
The Seven Stanes
Suitable for:
Mountain bikers of all abilities
Where:
Southern Scotland
Description:
The 7stanes are a collection of mountain biking centres in the Borders and Dumfries and Galloway (although with the addition of Newcastleton there are now eight locations).

They cater for all levels of rider with a wide range of routes to suit beginners, families and experts. Many of them also have camping areas either at, or close by so they make an ideal location for a weekend away with the family.

The Seven Stanes are:

Glentress – Peebles
Kirroughtree – Galloway
Forest of Ae – Dumfries
Mabie – Dumfries
Dalbeattie –  Dumfries
Glentrool – Galloway
Newcastleton –  Borders
Innerleithen –  Peebles