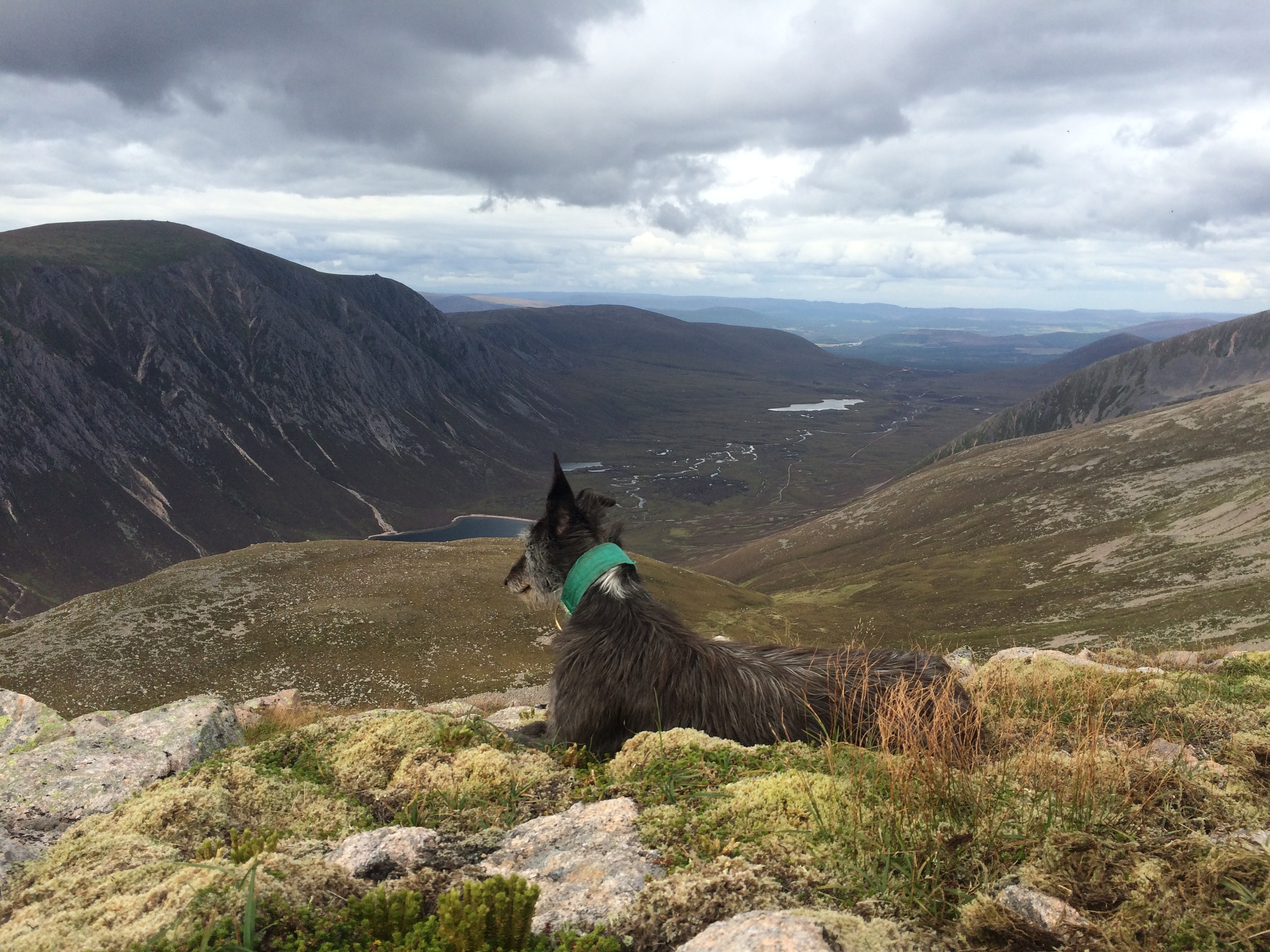 I used to regard the wind as the enemy. Cycling with it behind me might let me cruise along at average speeds I would normally only dream of, but payback is always just (literally) around the corner. The same wind that, when on my tail, has me feeling superhuman, suddenly becomes a Sisyphean effort against a head-wind that always seems disproportionate to the benefit gained with it behind me.
On one recent occasion I managed to cheat the wind, if only for a moment. As a tractor pulled out from a field in front of me I managed to nip in and shelter behind it. My speed rose from a paltry seven miles per hour against the raging wind to thirty as I pedalled with effortless ease hiding from the gale. The respite was short-lived and after a mile or so the tractor pulled into a farm leaving me alone again in my battle against my nemesis.
So it was with a happy heart that I took to the Highlands on my bike a few weeks ago. My enthusiasm was bolstered by a pleasant weather forecast that included very light winds.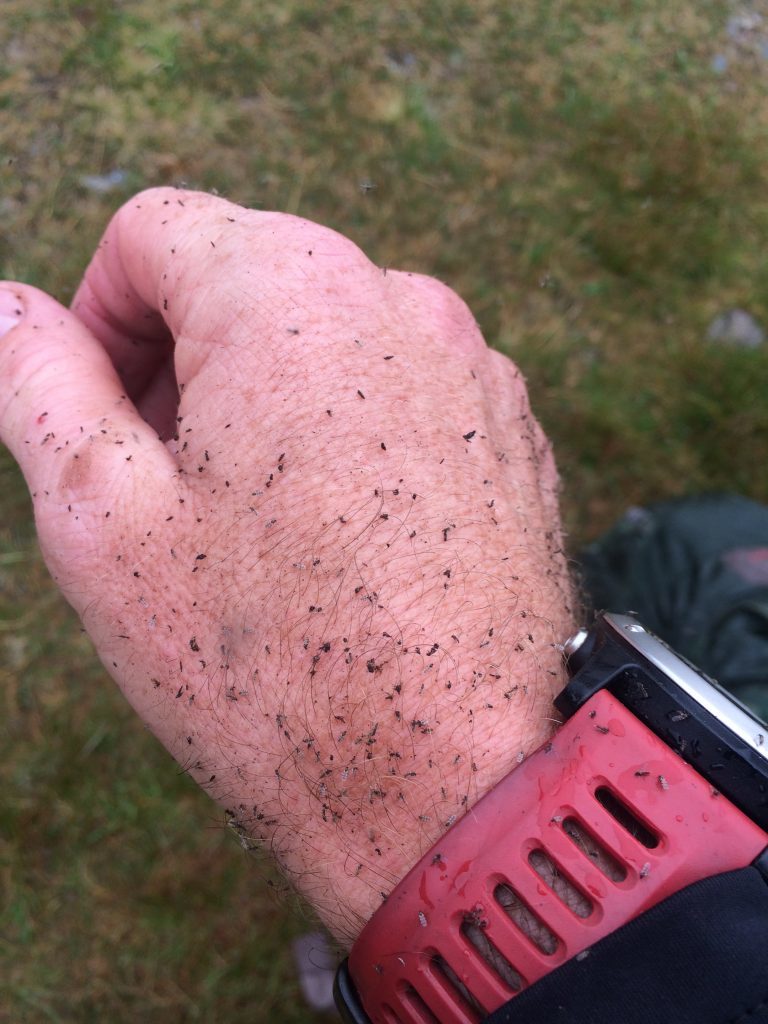 My friend and I had planned on camping out during our trip around the Cairngorms and day one led us to a false sense of security. Arriving at our planned campsite a light zephyr was blowing and despite the odd midge, our midge nets and insect repellent stayed in our packs.
The next morning was a completely different story and we couldn't get packed up quick enough and onto our bikes. The wind had dropped completely, the sky was a dull, gunmetal grey and the midges were making up for their missed meals the previous evening.
As soon as we were moving the clouds of highland mini-terrorists were left behind and we could take our ridiculous looking midge nets off of our heads. The problem was each time we stopped the midges came back with a vengeance and I started to take it personally as I took off across the heather, a whirling and howling dervish trying to eat a cheese roll.
We got to the point where we just couldn't stop and despite steep sections of the track where we shouldered our bikes up the incline as sweat dripped down our backs we dared not stop even for a second. At the forefront of our minds however was that we were to camp again that evening.
Fortunately as we arrived at the loch shore the light breeze was enough to keep the midges at bay as we hammered our tent peg with rocks, cursing as they bent in the stony ground.
I would say it was the calm before the storm, but it was the other way around. At 3:54pm the wind dropped and instantly plagues of midges descended upon us. It was like a scene from George A Romero's zombie movie Night of the Living Dead. We took refuge in our tents as the midges in search of fresh human bodies to devour filled the air with a black mass. I had never seen so many. I wasn't sure that I would survive the night sane.
As I lay in the tent it sounded like heavy rain was falling outside, but it was just onslaught of the beasts outside hitting against the flysheet. It was a long night. I tried not to drink too much water for fear of having to venture outside the tent again. On the occasions I did have to go to the toilet the next 30 minutes were then spent trying to kill all the midges that had found their way into the tent on my clothes and in the brief seconds the door had been unzipped.
We did survive and the morning saw us leave without breakfast as we carelessly pulled our tents down and shoved them into our packs. I had never seen so many midges. I could swipe my open hand through the air and gather a golf-ball-sized handful of the little critters. My tent, I found when I got home, was filled with dead midges. The side pockets were two inches deep with them and the groundsheet looked like someone had spilled a jar of iron-filings across it.
Since that weekend you may still hear me mutter under my breath that I still don't like the wind much, but I like midges a whole lot less.
Where to ride:      Badaguish Aviemore
Terrain: Off-road MTB with routes to suit beginner to advanced riders
Description:          Start:OS Landranger 1:50000 Map 36 NH955115
Distance: Various
Description: The trails around Badaguish are centred around the Speyside Trust Outdoor Centre and Glenmore Forest Park. They form part of a far wider range of waymarked and unmarked trails that criss-cross around Aviemore. Around the outdoor centre there are a number of forest tracks that cover the forest and lead over to family friendly routes around Loch Morlich and on towards Coylumbridge. For the more adventurous there is fun to be had in exploring further up the slopes of Meall a' Bhuachaille and Creagan Gorm as there is a network of technical single-track trails to be found within the forest edge.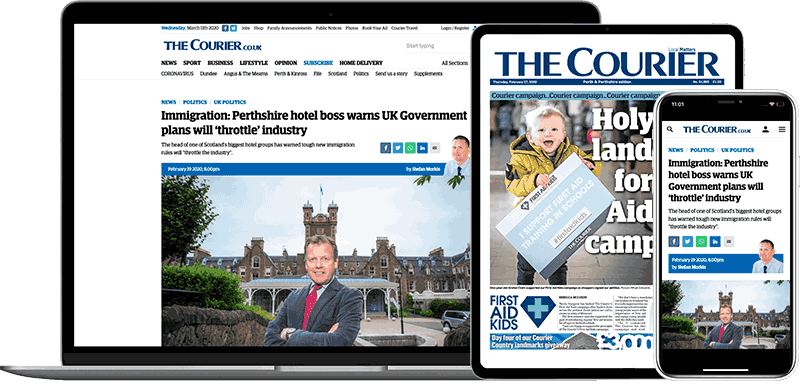 Help support quality local journalism … become a digital subscriber to The Courier
For as little as £5.99 a month you can access all of our content, including Premium articles.
Subscribe