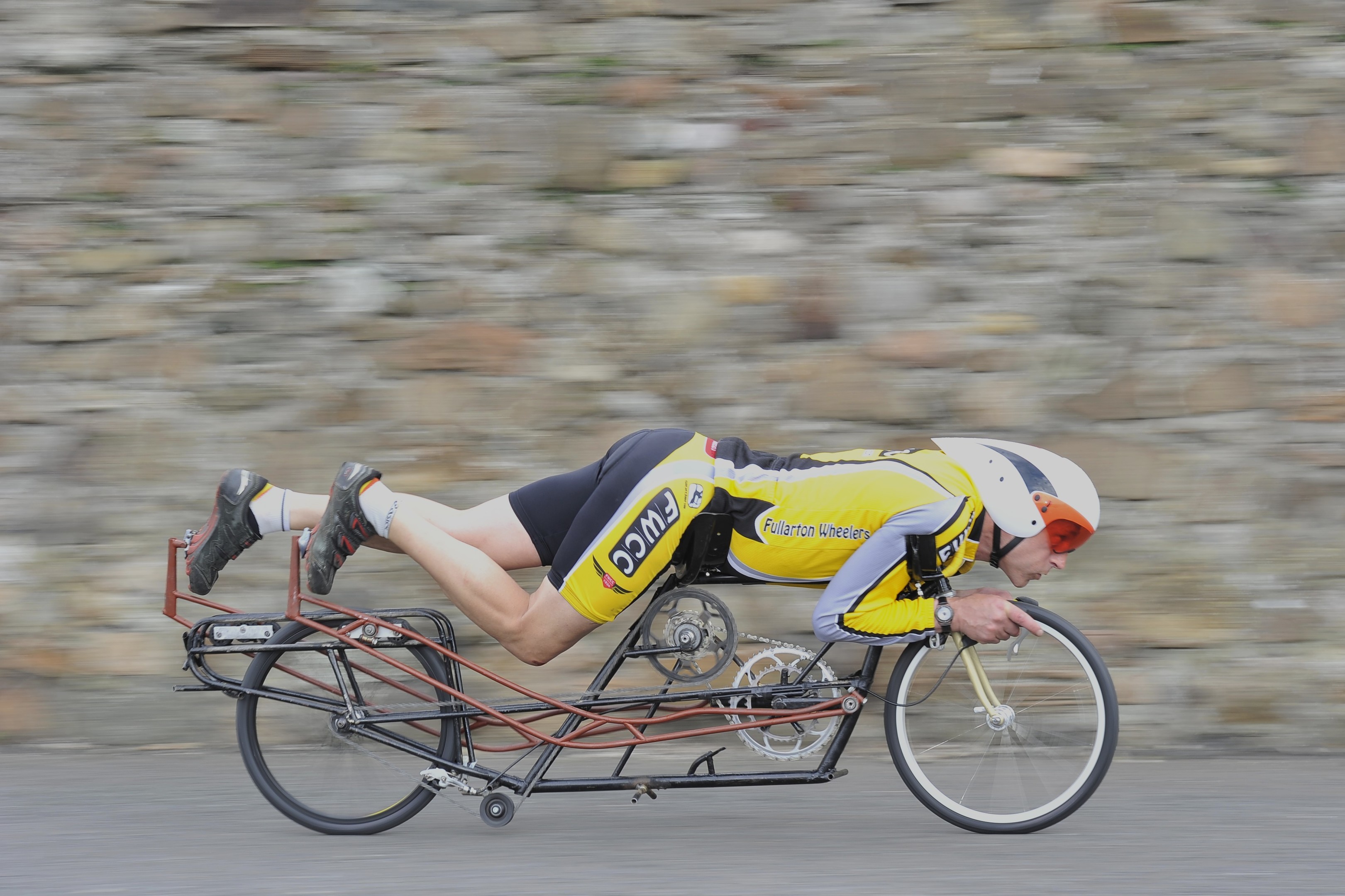 World Champion cyclist Graeme Obree can never be accused of being conventional; quite the opposite in fact. It is his maverick and eccentric approach to cycling and cycle sport that has endeared him to millions of cyclists around the world and makes him such a fascinating and inspiring character.
Unfortunately, to some of the more rigid-minded individuals he has come up against during his career, his unwillingness to conform to contemporary wisdom has meant that he has had a bumpier ride than he may have liked, but this is perhaps what Obree thrives upon and is the spark that drives his passion for the sport of cycling. His approach is direct and outspoken; he knows what he wants and he knows how to achieve it and it is this single-minded determination and confidence in his methods that shines through in his film Battle Mountain.
The film follows the cyclist on his quest to win the world land speed record at Battle Mountain in Nevada in 2013. The Flying Scotsman was his previous film, starring Johnny Lee Miller, which told of his life and career culminating in his pursuit of the World Hour Record" which he broke twice.
Perhaps one of the facts that most people recall is that the bike (Old Faithful) Obree used to break the record was designed and built from salvaged scrap metal and, famously, bearings from an old washing machine. Time has moved on since 1993, but as Battle Mountain shows, Obree's spirit of discovery and innovation still burns brightly. The bike he built to challenge the land speed record was built in his kitchen. Sir Chris Hoy christened it the Beastie.
It is this down to earth character and nature that sets Obree apart from the cycling elite, but in turn endears him to the everyday cyclist. His approach is as scientific and methodical as those working with computer aided design and wind-tunnels, but it is his passion that drives him forward. He places his trust in his own judgement, experience and self-taught analysis of science.
Battle Mountain is an existential document of the workings of Obree's mind and is more than just a cycling film. At one point he comments: "I must break that record for emotional survival". It paints a portrait of Obree as he faces challenge after challenge and reflects on a tumultuous life along the way. During one section Obree states: "I mean, personally speaking, I want to do 100mph. They say if you aim for the stars you will get to the moon. I want to aim for the stars and get to the stars."
During Obree's career he has had obstacles constantly thrown in his way trying to prevent him reaching those stars; his professional cycle racing career was cut short during the height of doping in cycling because he refused to cheat, and this was just one occasion amongst many professional, personal and financial challenges he has battled against. When you are told you can't do something that you clearly have the ability to do, in which way does that will and determination manifest itself? For many people giving up would be the answer. In this film Obree gives us his answer, which is a lesson for us all in achieving our dreams.
Watch: Battle Mountain is now available to stream and download on various digital platforms such as Vimeo at
ow.ly/V0Xl302tkt4
Where to ride:      Gleann Einich – Cairngorms
Terrain: Off-Road Estate Track and a small section of single track
Description:          Start:OS Landranger 1:50000 Map 36 NH895085
Distance: 16 miles
Description: This is an out and back route that starts at Loch an Eilein in the north-west corner of Rothiemurchus and heads deep into the mountainous heart of the Cairngorms. You should be well prepared for this trip with a fully stocked mountain pack. Route finding is fairly straightforward (except for the first section as you leave Loch an Eilein), but you should also carry a map and compass and be prepared for all weathers and eventualities.
Head east from the loch to Achnagoichan and into the forest of Rothiemurchus where you turn south into Gleann Einich. The initial part of the track is rough and on single track with signs asking you to avoid the Landrover track higher up. Perhaps the main obstacle between you and the shores of Loch Einich beneath the crags of Sgor Gaoith is the crossing of the Am Beanidh burn which if the water is high can cause difficulty and has seen many a rider get wet feet.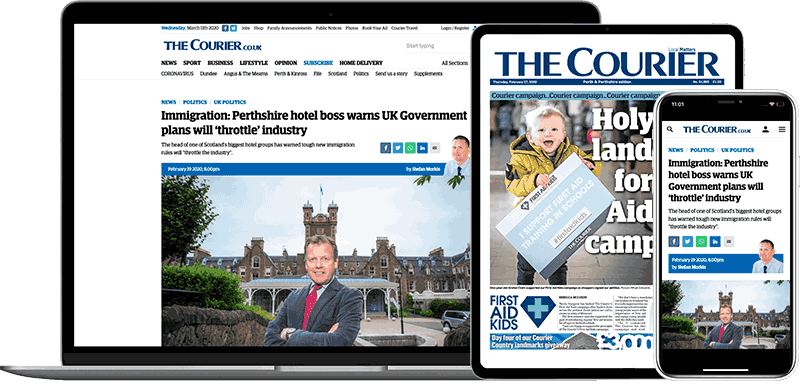 Help support quality local journalism … become a digital subscriber to The Courier
For as little as £5.99 a month you can access all of our content, including Premium articles.
Subscribe