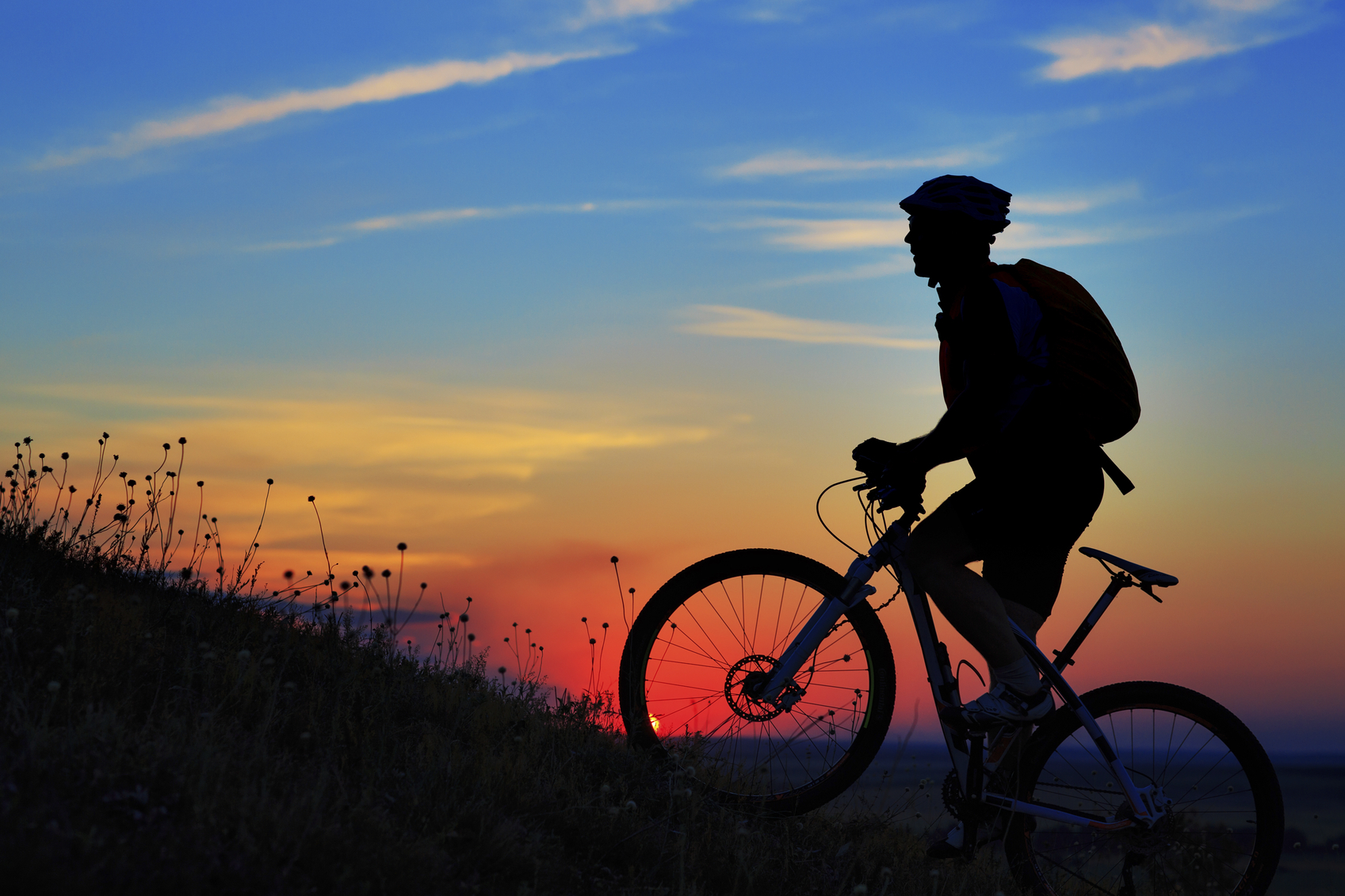 Tam o' Shanter may have "skelpit on thro' dub and mire" on his grey mare, Meg, "Lest bogles catch him unawares" and in doing so put the fear of going out after dark into many, but you shouldn't let the possibility of encountering warlocks and witches put you off venturing into the woods on your bike.
I have been extolling the virtues of night time mountain bike riding for several years now. The sensation of riding in the dark on single-track trails is an experience like none-other, even on familiar trails. A growing number of riders agree and an increasing number are now venturing into the forests and on to mountain sides as soon as the sun goes down.
Riding in the dark heightens the senses and your awareness of the track ahead. The noises from the woods become amplified and shadows are distorted as you ride aided only by the circular white beam in front of you. Quick reactions are required for trails that in daylight are simply winding, but in the dark become twisting demons that at every turn throw a new obstacle in your way.
At the edge of your vision, your lights will briefly catch the eyes of creatures lurking at the trail side, which quickly disappear, but the feeling of being watched remains. The creaking of trees in the wind and the calls of creatures, noises that are familiar in the daylight, take on grotesque possibilities as your mind conjures up images that are sure to make you pedal faster.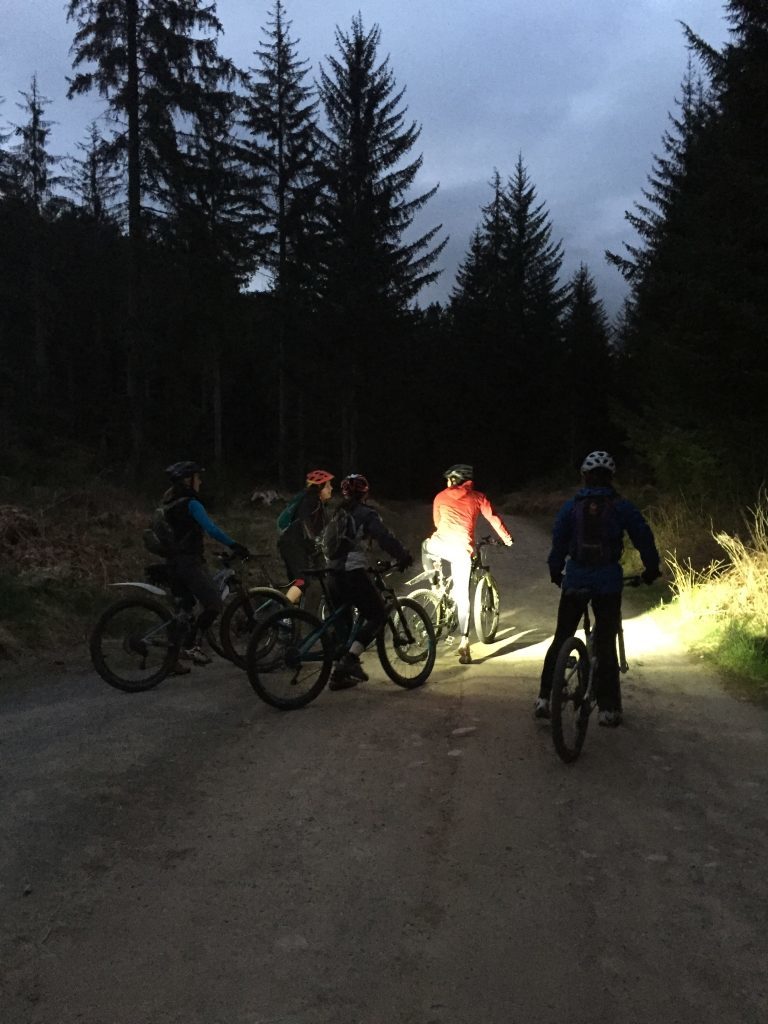 In recent years I have also taken to night-riding on the road, an entirely different experience to off-road mountain biking in the dark. It is something that takes a bit of getting used to and needs more preparation. Where off-road riding in the dark needs only the trail ahead to be illuminated, on-road I need to make sure I am visible to other road users too.
I have taken this to such an extreme level that vehicles, when they see me, actually slow down, perhaps thinking I am some sort of radioactive extra-terrestrial on two wheels. When on the road I seek out quieter roads and can often ride 20 to 30 miles with only a few cars passing me.
As with off-road riding, roads familiar to me become different propositions. Without the visibility to see gradients and surrounding countryside the route seems somehow different. I have ridden hills at night that seem less severe without my eyes (and thus my mind) to tell me otherwise.
If you find the dark nights have you heading indoors for the turbo trainer, or only venturing on your bike at the weekends, then I urge you to charge your lights, put on reflective clothes and head out into the night.
Where to Ride?
Learnie red Rocks – Black Isle

Suitable for?
MTB Trail centre suitable for all the family
How to get there
The Black Isle is just north of Inverness. Follow the A832 towards Cromarty. After  3 miles the car park is on your right,

OS Landranger Map 21 NH 749 612

Description
Learnie Red Rock Trails have a mixture of graded trails including black (advanced routes) and a bike and jump park, but they are especially good for novice and intermediate riders. The tracks are a mixture of forest roads and purpose built single track routes