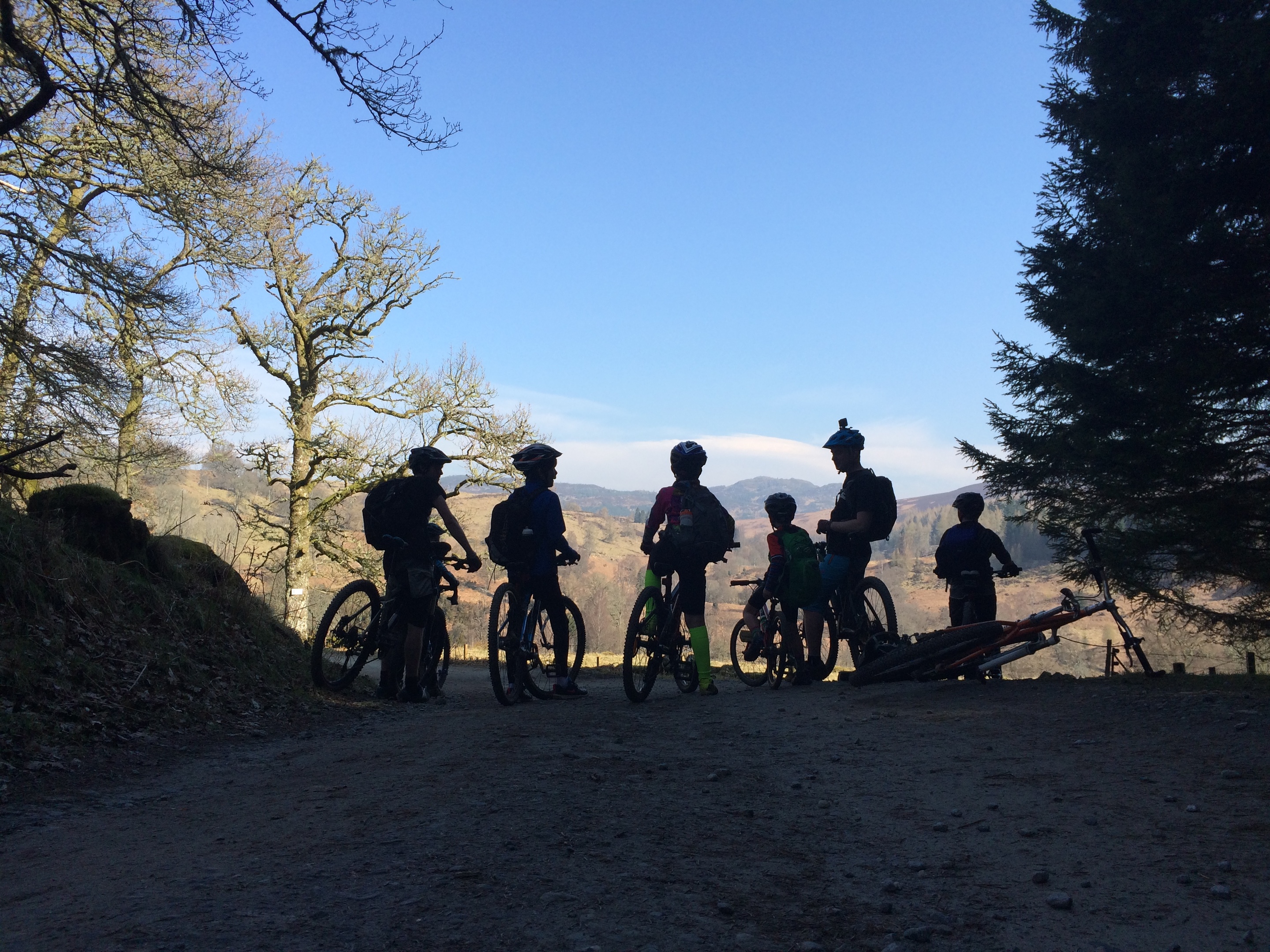 The differences between mountain bikers and road cyclists are many. For a start, the nouns "biker" and "cyclist" tend to fit more with mountain and road respectively – after all, it's not often, if at all, you hear of "mountain cyclists".
There are other contrasts between these two sides of the bike wheel. Although there is an increasing crossover between riders that will ride both on and off-road there is still a distinct culture of crossing over (from whichever side to the other) being seen as moving over to the Dark Side.
Of course, it is nonsense and in the end we are all cyclists riding our bikes and having fun.
There is one aspect, however, between the two groups that is readily obvious as a difference and that's the names of of Strava segments. For the uninitiated, a Strava segment is a defined section of a route that is designated by a user of Strava, a GPS based app that logs rider information such as duration and length of ride.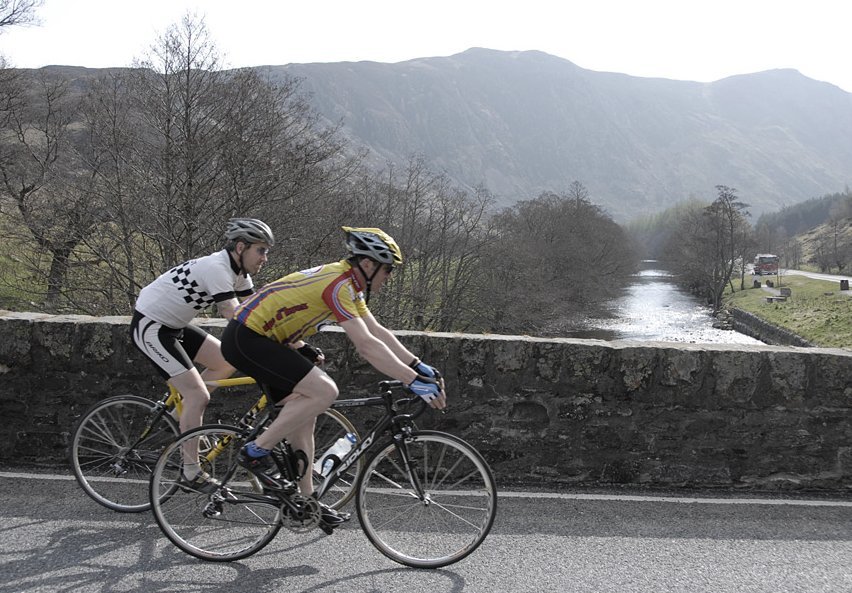 Each segment, and there are thousands, will record a rider's time taken to ride the duration of the virtual route and then place their time in a league table from fastest to slowest. With that riders can have the speed of their ride posted online for time immemorial.
I have the distinction of being last place on a large number of segments across the UK due to the fact that I rode them accompanying the BBC Children in Need Rickshaw Challenge at a blistering average of 3mph.
It is easy to get obsessed with these segments and study your form (or lack of) and as you do so the discrepancy between on and off-road riders becomes apparent.
Each segment is created by users of Strava and hence they have the opportunity to name the segment. For mountain bikers this is usually a highly creative process that involves choosing a name that describes the pain it takes to complete a segment or highlight the scenery, or some such other eloquent nomenclature, as climbers and mountaineers do for their routes.
Some examples of these range from The Leg Burner and Skid, Tree, Pedal to Pink Floyd so named because the route passes through a ruined wall. On the other hand road cycling segments tend to be a little more urbane and generic. Luncarty to Stanley Straight Bit and Past the School are functional, but are hardly inspirational.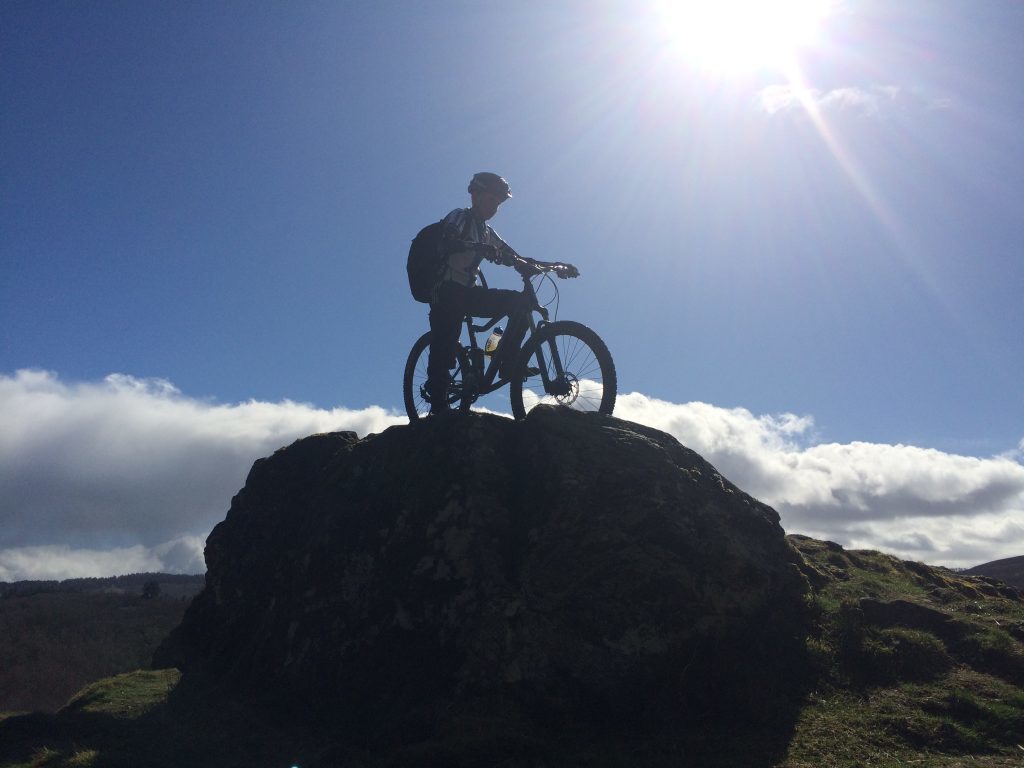 And it's not just in the UK. I recently rode the brutal ascent, Valley of the Tears in Gran Canaria. A segment on that climb is named GC606 climb, not really the inspirational moniker that fits with a climb that may well rank as one of the most spectacular in Europe.
However, there are as many mundane segment names on mountain bike trails as there are descriptive ones on road routes, but the overwhelming evidence points to off-road segment names as being more imaginative. Ultimately in the grander scheme of things it makes not one jot of difference. Who apart from me cares whether a climb is called Up to the B6099 Junction or The Punisher? Probably no one, but I know which one I would rather ride.  It is like the difference between reading an instruction manual and a literary classic. Perhaps I am taking this all too far and I should content myself with just pedalling my bike, but my aesthetic sensibilities tell me otherwise as it all adds to the culture and fun of the sport.
So if you are creating a new Strava segment, if only for my sake, please come up with an imaginative name for it.
Join the Blazing Saddles Strava Club at: www.strava.com/clubs/BlazingSaddlesWeekendCourier
Where to Ride?    Glen Isla – OS Landranger 1:50,000 Map 44
Start/ Finish:         Freuchies NO225608
Distance:                7miles/ 12km for the basic circular route
Suitable For:         Off-road bikes on forest vehicle tracks
Description:          This route heads north from Freuchie and takes a circular route around the Crock to the north-east of the Backwater Reservoir. There are numerous options to extend the route taking in Glen Finlet and then heading into Glen Prosen and other tracks around Glen Taitney. There are also some single track sections to be explored around Craigie Law and Cairn Hill to the north and south of the Crock.