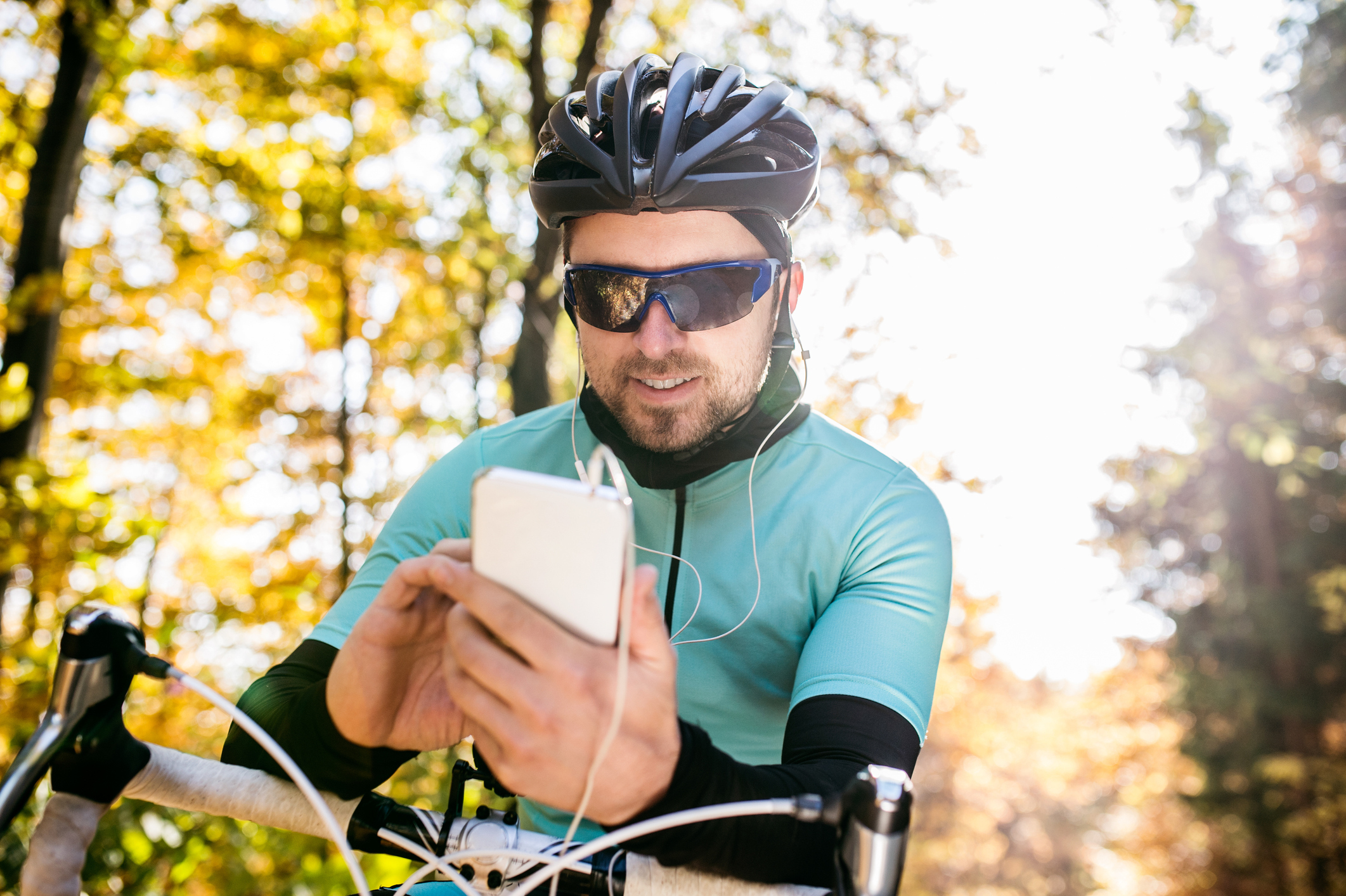 When I run a school cycling session I always start the session with a bike safety "M" check – the systematic check follows the line of an "M" from the front wheel to the back.
When I reach the handlebars, those children who have bells on their bars always delight in ringing them; as they do so I am instantly reminded of Queen's song Bicycle Race.
Cycling has long been associated with music – just look at Bradley Wiggins and his Paul Weller obsession. When Mick Talbot from the Style Council appeared on Top of the Pops in 1984 sporting a Raleigh Campagnolo cycling jersey, he brought mods and bikes together when Wiggins was only four years old. Then there's Kraftwerk Tour de France-influenced opus and The Chemical Brothers wrote their Theme for Velodrome prior to the London 2012 Olympics – perhaps the pumping of pedals at 90 to 120 revolutions per minute lend themselves well to the electronic drive of such music.
And Glasgow-based sound system, Mungo's Hi-Fi, brought out a track named Bicycle Rider extolling the virtues of riding a bike which included the line "Everybody should ride bicycle".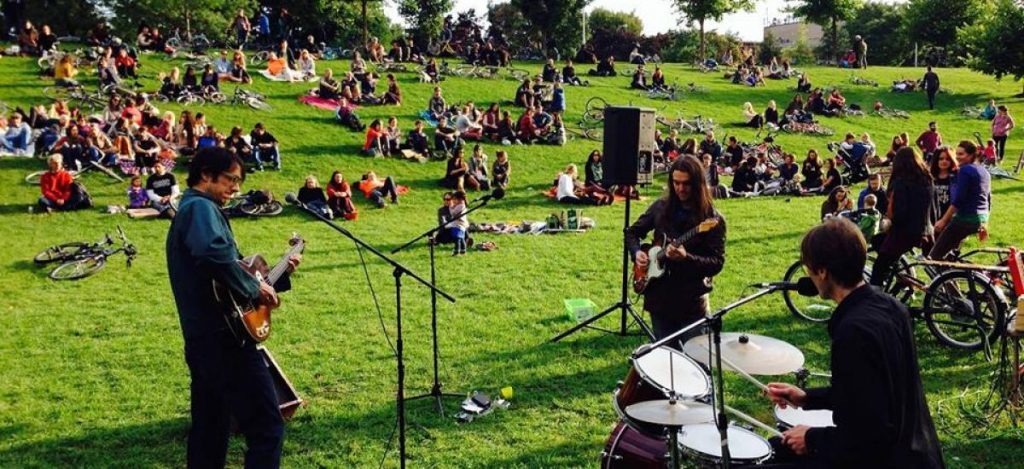 American composer Johnnyrandom has taken that a step further and released a track called Bespoken, which is based entirely upon samples of sounds generated from bicycles and their components. Some bands take their love of cycling further, not only writing about bikes, but letting cycling inspire the name of their band: Bombay Bicycle Club comes to mind, as does Abdoujaparov, formed after the break-up of Carter USM and named after the erratic but always entertaining Uzbekistan road sprinter of the early 1990s.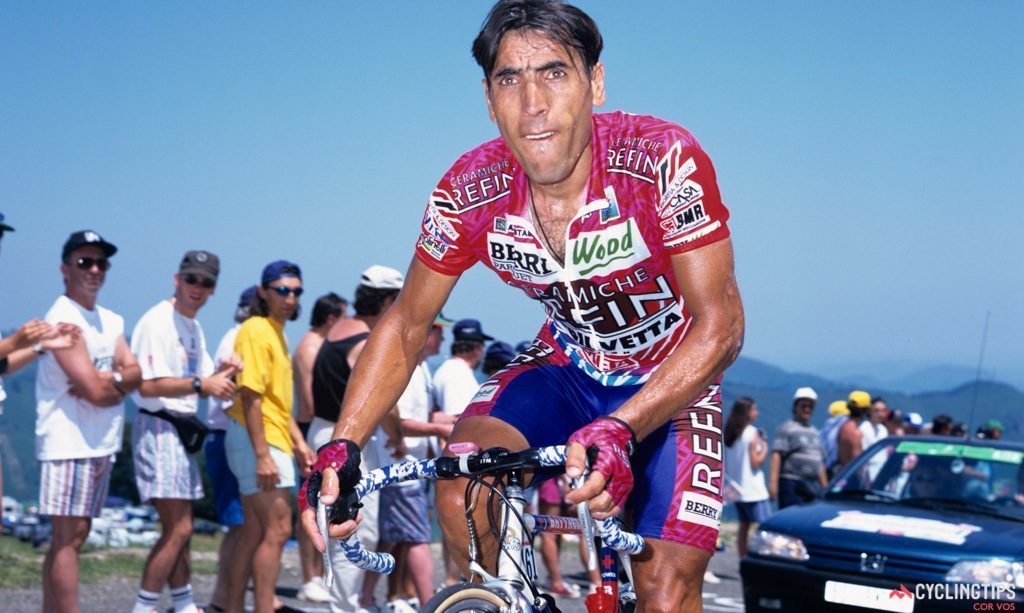 The popular vogue for songs about cycling perhaps started with Daisy Bell in 1892, although Frank Wilder penned a tune called the Great Velocipede in 1869, and the tradition continues to this day with the Red Hot Chilli Peppers, Tom Waits, Nat King Cole and Nazareth among the many artists who have recorded cycling-themed songs.
Some songs aren't blatantly about bikes – Hawkwind's Silver Machine is a parody of Alfred Jarry's essay called How to Construct a Time Machine, where songwriter Robert Calvert replaces the time machine of the essay with a silver racing bike he had as a boy.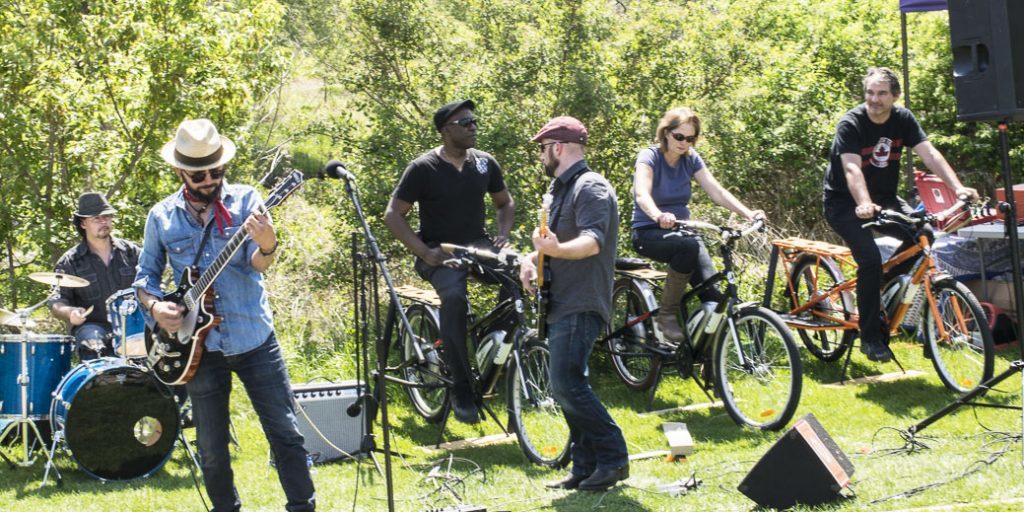 Even when musicians don't write about bikes, many of them will wax lyrical about their love of cycling: Beyonce, Ben Harper and Gary Kemp are all keen cyclists and some, such as drummer Neil Peart from Rush and ex-Talking Head David Byrne have written books of their experiences on their worldwide bike journeys.
Byrne has even gone as far as recording an album of music and atmospheric sounds to accompany the audio reading of his book. To complete the cycle, if you will excuse the pun, Toronto hosts an annual Bike Powered music festival that has been running since 2010. It aims to provide free outdoor pedal-powered concerts that take place around the parks and streets of the Canadian city.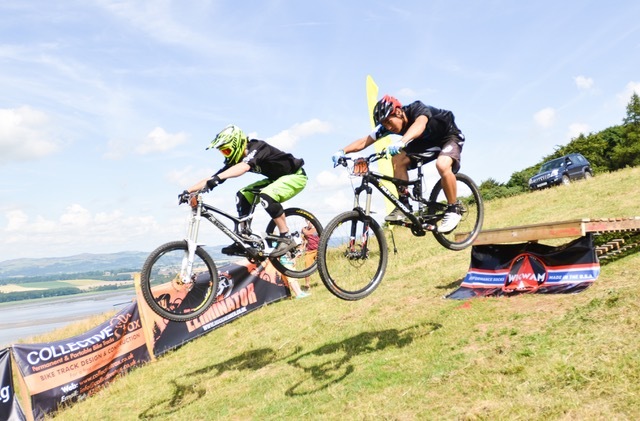 A love of cycling crosses all divides and for many people it is an intrinsic part of their life and who they are. Like music it has been elementary in their formative years and fundamental in defining who they are now. So it is no surprise that the passion for cycling that so many people have is so entwined with their passion for music.
Join the Blazing Saddles Strava Club at: www.strava.com/clubs/BlazingSaddlesWeekendCourier
Where to Ride?    The Eliminator Mountain Bike Weekender
Where:  Parkhill Farm, Cupar Road, Newburgh, Fife, KY14 6HR
When:    23-25 June 2017
Suitable For:         The Eliminator MTB Weekender Festival has a family-friendly policy with several mountain bike races and activities, on-site camping, non-bike related attractions and individual race categories suitable from age 3 and up
Description:          The Eliminator Mountain Bike Weekender has been running for a few years now and is getting bigger and better every year. There are a multitude of races happening for riders of all ages and a host of non-biking attractions too, ranging from live music to a farmers market and mega water slide.
For full information visit:
www.muckmedden.co.uk/our-events/the-eliminator/