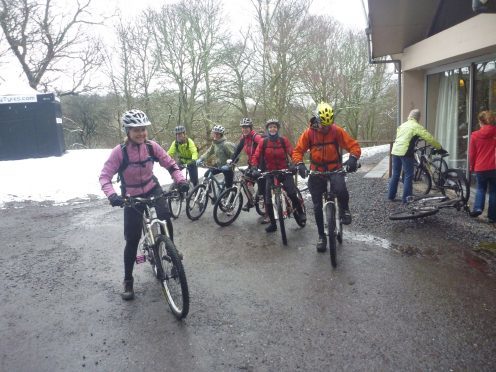 People who work in the outdoors are often heard to declare that there's no such thing as bad weather, only bad clothing. Thanks to our unpredictable weather, being a cyclist in Scotland can be difficult at this time of year, making our clothing choices much more complicated.
A milder winter usually brings with it grotty weather, dank overcast skies and lots of mud, both on and off-road. A sharper and colder winter brings snow and ice, calling the safety of cycling to the forefront of the cyclist's mind.
On top of all, a simple process like getting changed for a ride suddenly becomes an assessment in layering and the thermal properties of outdoor clothing.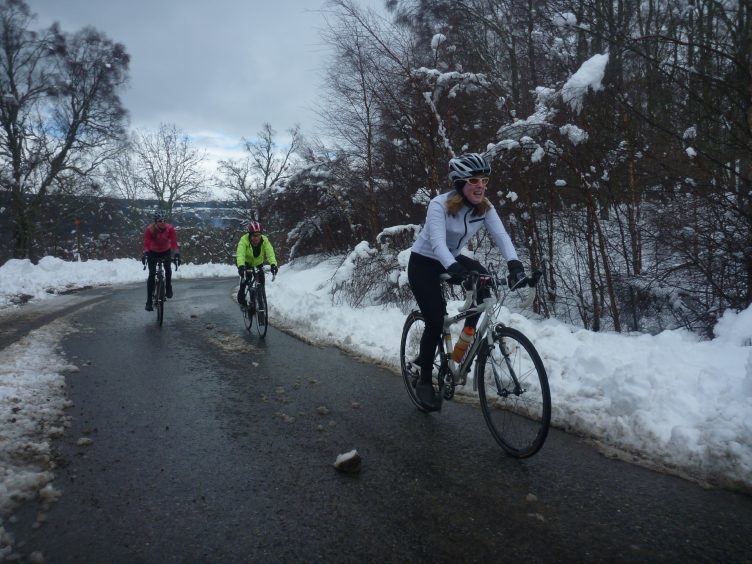 Get it wrong, as I did a few weeks ago on a particularly challenging 14-hour day in the saddle, and at best you will spoil what could have been an enjoyable ride. My mistake meant that for the two weeks following my ride I had absolutely zero feeling in my big toe. The sensation of life slowly came back, but it was a lesson that even with lots of cycling experience we can still get it wrong.
Fortunately, the abundance of good cycling clothing on the market now means that kit with a high technical specification is relatively cheap and easy to find. The phrase "You get what you pay for" is valid but bear in mind that just because two items look similar, it doesn't mean they will perform in the same way.
Usually, the more expensive kit will have had a high level of research and development behind it to ensure that it performs in the toughest of conditions. You can also expect it to last longer, making it a wise investment.
This is, however, only a rule of thumb and your own research and experience will tell you what works best for you. Whatever you choose to wear during a ride in a Scottish winter there are some basic rules. Firstly, it is easy to forget that when you start riding, you will warm up quickly, so don't overdress for the conditions.
Before you ride step outside to see how cold it actually is. No matter how cold it is you will still sweat, so piling on thick layers isn't the best option if under all that clothing you feel cold, wet and clammy. Lots of technical clothing now has great properties to keep you moisture free, so a bit of experimentation is always good to find what works best.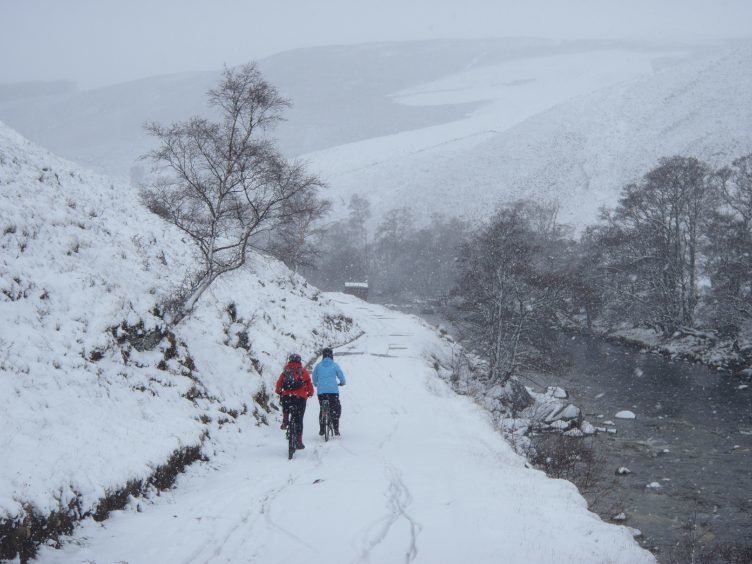 As I mentioned in a recent column, your hands and feet are most at risk from the cold, so invest in good quality gloves and overshoes to ward off a world of pain that awaits from your extremities being affected by low temperatures. It is worth noting that the fit of your winter gloves and shoes is paramount. Items that are even slightly too small will restrict the circulation in your hands and feet, making them very cold, very quickly and it becomes difficult to get any warmth back in them again.
Another great piece of cycling kit that is often neglected for winter riding is protective glasses. Clear or slightly tinted glasses will protect your eyes from the worst grit and grime that winter roads and trails can throw at you.
With a small investment and a bit of research, even the worst of a Scottish winter should not curb your cycling. Some of my best rides have been in grotty, cold conditions. Above all take the appropriate measures for the conditions. If the roads are icy, then ride off-road – or if you just need some warmth, then get yourself through to the velodrome in Glasgow.
However you choose to ride this winter, ride safely and be seen.
Where to ride: The Dirty Reiver
Where:   Kielder Castle Forest Park
When:    20th and 21st April 2018
Entries Open:       1st December 2017
Details:   The Dirty Reiver is an off road cyclo-cross/ gravel bike event that takes place on forest access roads around Keilder Forest on the Scottish/ English border. There are two distances of 200km and 130km and the event promises to be fantastic weekend of cycling. If you want to participate, then get in quick as entries fill up fast.