Riding for 24 hours – 17 of those in darkness, in the depths of a Scottish winter – may not seem like everybody's way to enjoy a bike ride, but it certainly has caught the imagination of a lot of cyclists and at 10am today hundreds more will be charging towards their bikes for the 13th annual Strathpuffer.
Every year an online stampede to get a place riding at the event means that it entirely selsl out within minutes and many of those who are successful have entered on numerous occasions. The fact that Red Bull, that doyen of extreme sports, asked on their website: "Is this the toughest mountain bike race on earth?", lends a certain credence to the claim and for many, this writer included, a challenge that is like the proverbial red rag to the bull.
Despite all the attitude that is heaped upon the Strathpuffer, it remains an extremely accessible event for all. For a start the course isn't overly technical, opening it up for many riders who may be put off by events that exceed their riding skills. Perhaps more appealing is the team aspect to the event.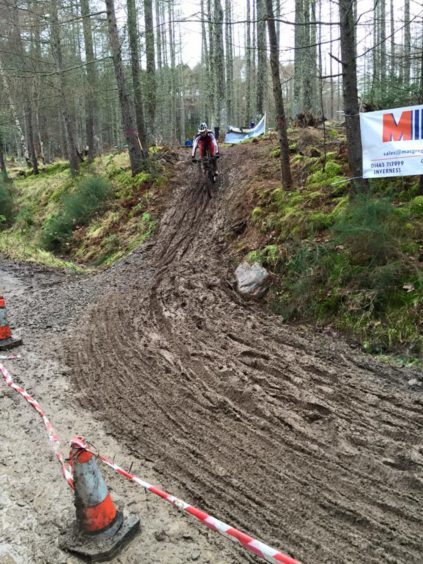 Of course there is the option to ride as a solo rider, and many do (some masochistically with a single-speed mountain bike), but the options to ride as a team of two, four or even ten lets a wider range of people experience the delights of the event.
And I mean that literally. The Strathpuffer is perhaps one of the most joyous events I have ever been part of. There is a sense that everyone is in this together and an air of camaraderie in the build up to the event and genuine friendliness that exudes from everyone throughout the actual race.
Even at 3am, when the mercury is hitting negative figures there is a party atmosphere around the event. I once described the event village as a hastily erected gold-rush era shanty town, the air thick with smoke emanating from the wood-burning stoves in many of the tents and shelters.
From some camper vans, impromptu karaoke bars spring up while others have supporters sitting out on deck chairs under numerous blankets cheering on every cyclist that goes past them. It doesn't take long to be sucked into the "Strathpuffer bubble" where you become completely self-absorbed by your immediate surroundings.
Your life becomes fixated with a metronomic routine of: ride your bike; clean your bike; change into dry clothes; get some food; get on your bike and ride your bike. The outside world becomes an unfamiliar concept.
It is hard to explain what is so appealing about this, but all I can say that in the years I have participated in the event I have felt genuinely sad and emotional when it has all been over.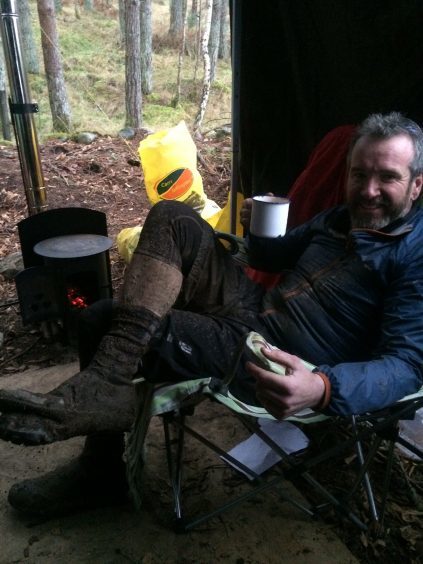 This year I had an entry for a solo spot, but had to pass that onto a friend when it turned out I couldn't ride due to work commitments.
Passing my entry over was a very difficult thing to do and as I write this I am genuinely feeling down that I can't be there this year. I can console myself with the fact that I know I will go back in 2019 and I am already looking forward to it.
Join the Blazing Saddles Strava Club at: www.strava.com/clubs/BlazingSaddlesWeekendCourier
Where to Ride?
The Strathpuffer 24hr MTB race
Where?
Contin, Strathpeffer – Inverness-shire
When?
Annually in January
Description:
Entries for the Strathpuffer open around June each year and details can be found on the event website. strathpuffer.co.uk