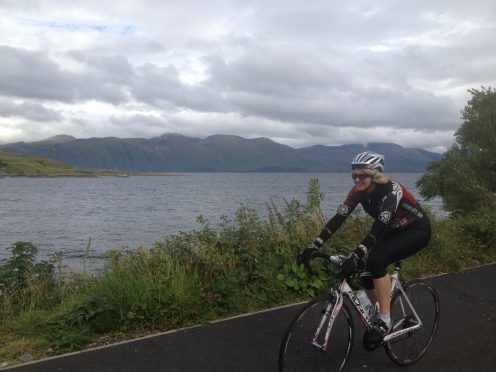 A ride on a bicycle should really be all about the journey and not the destination, but it doesn't hurt to have a pre-planned start and finish point to inspire a little jaunt on two-wheels.
Such trips have been the mainstay of many cycling tours and are best done over several days and although many now tend be undertaken as challenges, the best are carefully planned to enjoy leisurely routes that take in the best of the journey along the way.
I am particularly drawn to coast to coast trips. Perhaps it is partly down to being born in Dundee with the North Sea air in my blood. When I arrive at a coastal destination and breathe in the briny air, I feel that I am home.
Now that I live inland this feeling is intensified. Luckily in the UK we have plenty of coastline to share among ourselves. There are, of course, established coast to coast routes. The smartly abbreviated C2C (Sea to Sea) route that passes through the northern Lake District, climbs through the Pennines, and descends to the railway paths of County Durham is a perennial favourite with many UK cyclists. Others such as the Great Glen Way running from Fort William to Inverness may be shorter, but include spectacular scenery and large off-road sections.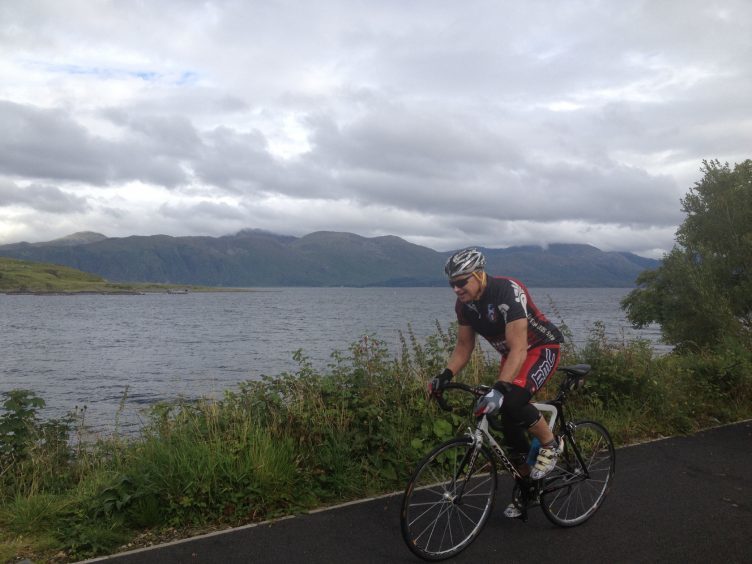 However, sometimes it is more fun to come up with your own route, and if you're riding coast to coast your only problem will be trying to decide which of the many routes you want to do.
Such a journey, as a direct route, may only take a day or two, but perhaps it is better to meander and follow a more lazy direction. Such a route is probably best completed with the strategy of stopping off along the way for a coffee and a slice of cake in one place, or a visit to a castle in another, or just to drink in a view.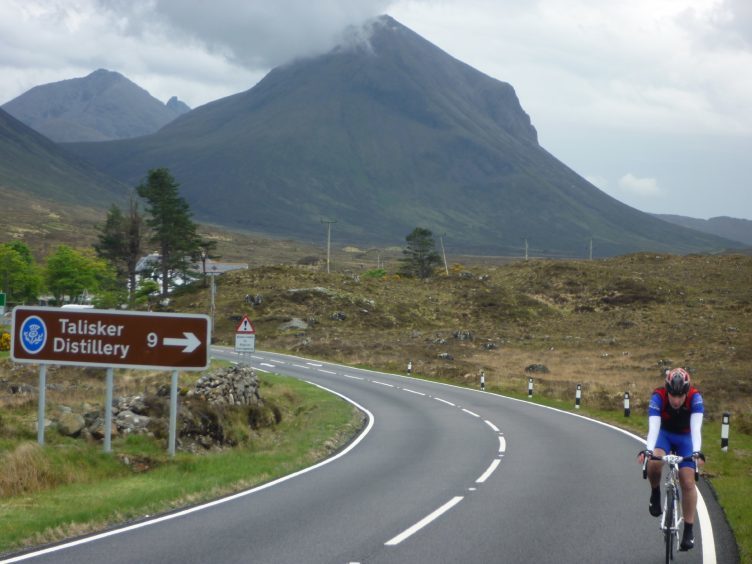 My ideal coast to coast ride would also involve wild camping. Of course, there is nothing to say that you can't stay in a hostel or B&B along the way, but a tent adds to the laid-back feel of a trip. With a tent in your panniers, you can decide where and when you want to stop. On a particularly fine day at a loch-side beach, if the inclination takes hold to stop early and enjoy the rest of the day snoozing in the sunshine then your portable accommodation allows for such a passive pursuit.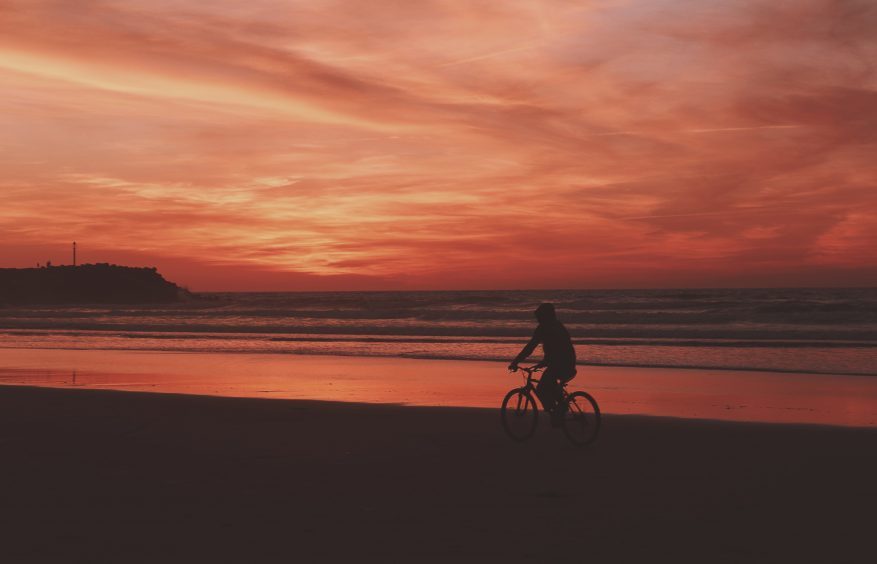 One of my favourite phrases on a day like this is "nothing to do and all day to do it". How often, in our fast-paced daily life, do we get an opportunity to enjoy such a day? When it does arise, it is important to grab it with both hands and make the most of it. Such occasions are few and far between.
Chuck your GPS device in the drawer and forget it for a few days, grab a paper map and enjoy the feeling of freedom you get from making things up as you go along.
Join the Blazing Saddles Strava Club at: www.strava.com/clubs/BlazingSaddlesWeekendCourier
Where to Ride?    The Great Glen Way Fort William to Inverness
Start:      Fort William or Inverness: OS Landranger 1:50000 Maps 26, 31 & 41
Distance 79 miles
Description:          If riding coast to coast sounds like something you would like to do, but improvising and making it up as you go along is a step too far just now, then the Great Glen Way is an ideal way to dip your toe in the sea of a coast to coast ride. The officeial route was opened in 2002 and it is an off-road route following forest tracks and canal tow paths with plenty of villages and places to stop on the way.
You can find full details at: www.highland.gov.uk/GGW