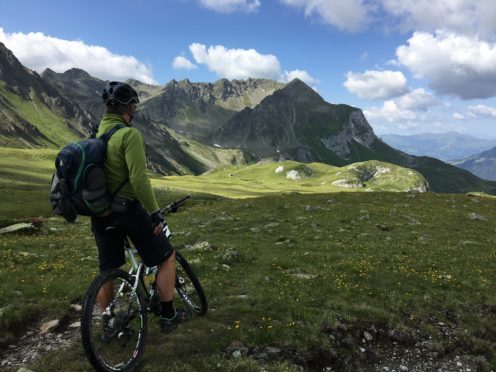 JFK was said to have commented: "Nothing compares to the simple pleasure of a bike ride", but that purity of an image, a rider and their bike with just the winding trail heading off into the wilderness is changing rapidly in our technology driven times.
Bicycles in the (very near) future will very different from the Raleigh racer I got when I was a kid. Electric bicycles are the obvious focus for much of the new technology being applied to the cycle industry.
Many of these now have powerful central processing units (CPUs), just like you would find in any desktop computer or phone that communicates with powerful software to support the functionality of the bike.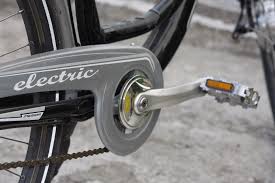 This technology is also being applied to non-electric bikes, such as the SpeedX Leopard road bike that has photo-sensitive automatic lighting, and collects and displays 12 kinds of data to an integrated computer in the steering stem.
All this technology is one thing, but the bike also has to be worth its salt and the actual riding reviews so far for the Leopard are not great.
Technology is also being applied to gearing. Many bikes already have electronic gear systems; automatic gear shifting is already with us and voice-activated gear changes are not far off. Compressors are being built into wheels hubs to allow for automatic tyre inflation and deflation systems. Lots of this 'smart' technology is controllable via smart phone apps, which include locking and unlocking bikes – a feature being utilised by many city bike hire schemes, meaning bikes do not need docks in which to leave the bike. I remember using Velib hire bikes in Paris a few years ago and despite the numerous benefits of the system the one drawback – not being able to find a vacant docking station – sometimes made it difficult.
Brands such as Gazelle are working on ride stabilisation systems for bikes, basically so you can't fall over on them. This concept is already being investigated by companies like BMW for their motorcycles and Bosch have already filed patents for a system of self-stabilising bicycles.
Bosch are also introducing automatic braking systems for disc-brake bikes and are working on an automatic ABS that will actuate if the rider is too slow in applying the brakes.
The smart tag is not just confined to bikes themselves. The bike industry is being complimented by a range of smart clothing, helmets and other accessories, such as predictive signalling and navigation. Sena have a range of X1 helmets that can connect via bluetooth to your phone, allowing you to listen to music, follow GPS navigation and make and receive phone calls through its inbuilt speakers. The company claims that using their helmets is "a safer way to ride", allowing you to be fully aware of your surroundings by not wearing ear-buds, and have vital traffic cues transmitted to you via the GPS navigation.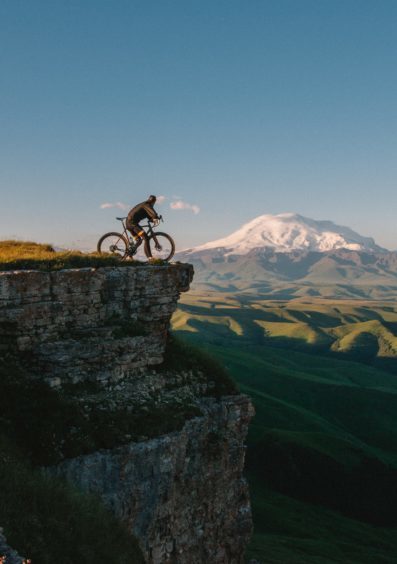 Call me old-fashioned, but all these distractions seem to be the opposite of safe and instead dull the senses of the rider.
Smart bikes are already here and getting smarter by the year whether we want them, or indeed need them, to or not. There will obviously be benefits to safety and efficiency from many of the technological advances, but do we really need to be taking phone calls as we cycle? As with many of these things, the direction seems to be industry driven as they strive to sell us more, and we, in our need to have the latest gadgets, are fuelling that progress.
For me, and I'm far from a technological Luddite, a bike ride is often a way of getting away from the modern world for a few hours. I may get excited about some of the advances in the world of cycling, but you are still more likely to find me riding technology-free on my single-speed mountain bike in the woods with my dogs by my side. That to me is the simple pleasure of riding a bike.
Join the Blazing Saddles Strava Club at: www.strava.com/clubs/BlazingSaddlesWeekendCourier
Where to ride: The Poppy Scotland Sportive – Prestonpans
When: Sunday September 30 2018
Details: Riding through the countryside of East Lothian and the Borders this sportive, now in its fifth year, is a perfect introduction to road sportives for the first-timer. With three different routes there is something to choose from for riders of all abilities.
No entries on the day.
Sign up at: https://www.poppyscotland.org.uk/get-involved/runs-and-challenges/poppy-sportive/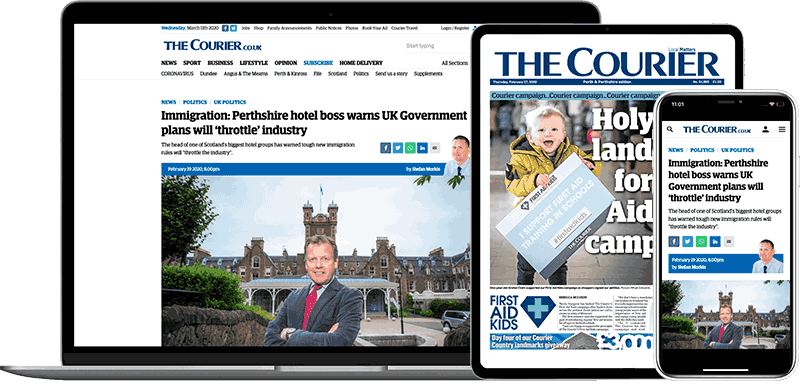 Help support quality local journalism … become a digital subscriber to The Courier
For as little as £5.99 a month you can access all of our content, including Premium articles.
Subscribe