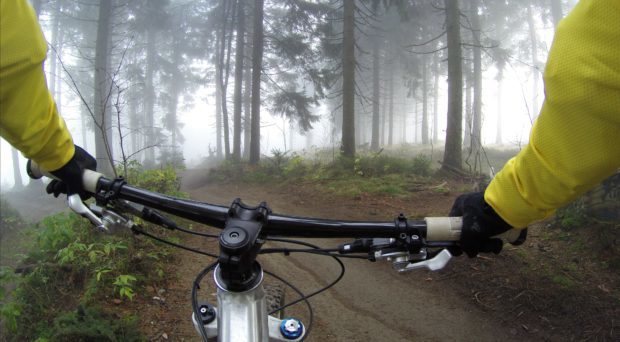 Looking through websites and magazines for inspiration for a new route to cycle can be rewarding. It is surprising how many places, often on my doorstep, I have neglected, or not even known about.
However, the more you look in such places for new ideas, the more you find that often it is the same venues and routes that get thrown up time after time.
A quick search for "cycle routes in Scotland" will offer the usual suspects of the NC500, Great Glen Way and the Seven Stanes amongst several others. All great places to ride a bike, but sometimes I am just looking for a new adventure from my doorstep.
One revelation for me in recent years was my gravel-bike, basically a hybrid between a road bike and mountain bike – the drop bars and more aero geometry serve the rider well on harder surfaces, while the fatter tyres and disc brakes come into play when the going gets a bit rougher.
Such a bike has opened up my routes around my local area. I can ride on roads that I wouldn't consider pedalling on with chunky mountain bike tyres, but suddenly a plethora of trails that I wouldn't consider riding a mountain bike on are now fair-game on my gravel bike. Suddenly I now have a whole new network of routes to explore and enjoy.
Sometimes I will intentionally get myself "lost", following a route that I have no idea where it leads. Occasionally I find myself at a dead end or slinging my bike over my shoulder as I battle through overgrown paths, or hike up hillsides where the track has become a faint deer track, then dwindled to nothing.
More often than not, however, I will find myself discovering a new route that has some outstanding feature, such as a great view. On one occasion I found a ruined castle. I had ridden past it on countless occasions on my road bike; 500 metres into the trees this hidden fortress, built by Malcolm Canmore in the early 13th Century and destroyed by William Wallace in 1299, was a real find and added a Famous Five element to my otherwise sedate cycle.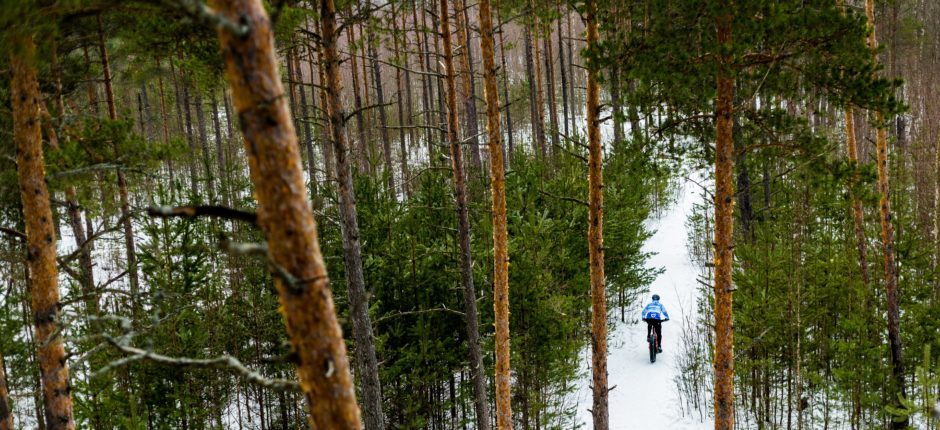 I have an affinity with paper maps and I love poring over their detail and figuring out places to ride my bike and explore. Finding out the names of areas I will be riding through adds another level to my journey. Names such as Saxon Howe and Hawkstane conjure up images of mystical environments. Main roads my pass close by these places, but lost in the mystery of the names it is easy to get transported to a different era in history, if only for a few moments.
Looking at a map also gives you a sense of scale and an idea of how many wild places I still have to explore locally. You don't have to venture far to find new places to ride. In the process of writing this column I've had my local OS map at my side and have already highlighted several routes that I want to ride in the next few months. Part of the fun of riding these routes is in the planning and I can always guarantee that such a ride will always throw up more places to explore.
I have lost count of the times I have ridden a new route and in doing so passed by an unmarked trail. My intention is always to come back and explore further, but sometimes years go by before I get back, such is the list of routes I have to "do".
The routes themselves are rarely recognised as such and are usually some concoction of trails and roads linked together with little thought about the result and more attention towards the experience.
As a child, I remember my first rides out by myself along the Carse of Gowrie. That sense of discovery and adventure I had then is still as strong with me now. No matter how benign the route, there is always something you can take away from it.
Whether that is from an environmental perspective, something significant that happened on the ride, or purely from your state of mind whilst pedalling any ride can be turned into an adventure.  Join the Blazing Saddles Strava Club at: www.strava.com/clubs/BlazingSaddlesWeekendCourier
Where to ride: Drumtochty Local Enduro
When: Sunday October 7
Details: One for the MTB Enduro fans this event will take place on Drumtochty Estate north of Fettercairn. It is open to anyone aged 13 and over, but places are limited to 150, so get your entry in quick. There will be prizes galore and local catering making a fun day out riding some of the unique trails in the area.