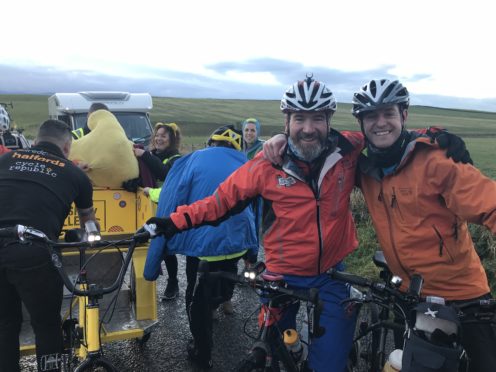 The One Show Rickshaw challenge takes on a continental vibe in 2018.
Writing a weekly column can be like time travel – by the time you read this I will be on a train on my way back from Manchester, after what I hope will have been another very successful Children in Need Rickshaw Challenge for the BBC One Show.
However, I am writing this on another train travelling down to Folkestone and then onwards to Calais to said event for the start on November 9, full of anticipation of what lies ahead.
In the previous five years I have worked on this event riding alongside the rickshaw has been an emotional journey. The six young people who ride each year all have their daily challenges to deal with. Riding on the rickshaw, for them, is a way to communicate to the viewing public the obstacles they have faced in life, but, more importantly, how they challenge them directly.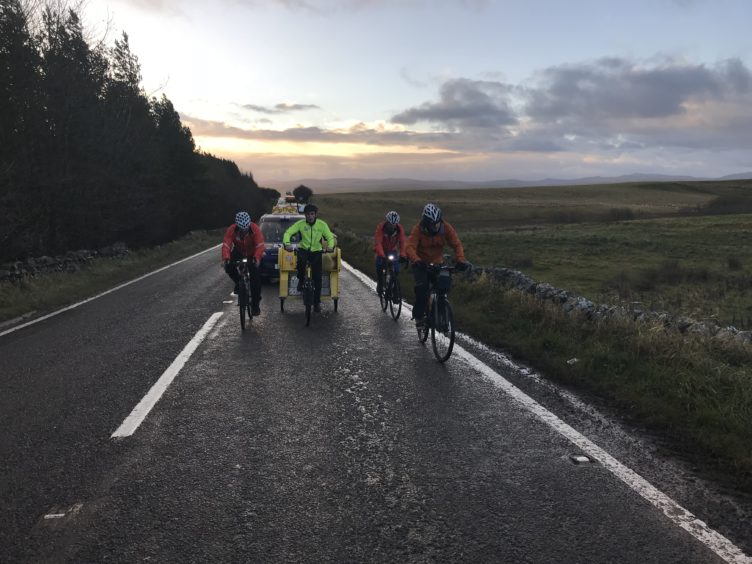 Sometimes they are successful and at other times they are not, but they are determined that whatever they find themselves up against they will strive to keep moving forward.
This year's route is tough and will have challenged every rider over the eight days that they make their way from France and up through the south of England towards Manchester. I know that often there is a good-natured banter from cyclists north of the border intimating that the south of England is flat. Trust me, it is not.
In October I rode the route as part of an assessment for the event and virtually every day was a succession of hills, one after another, with very little, if any respite of flat terrain. Day six, in particular, was really tough, with 3,500ft of ascent and some brutally steep climbs.
This year the route has deviated from the norm and for the first time it has started outside the UK – this year in Calais in France. This has given the rickshaw team a unique opportunity to cycle through the Channel Tunnel – the only other person to have done this is Team Sky rider Chris Froome.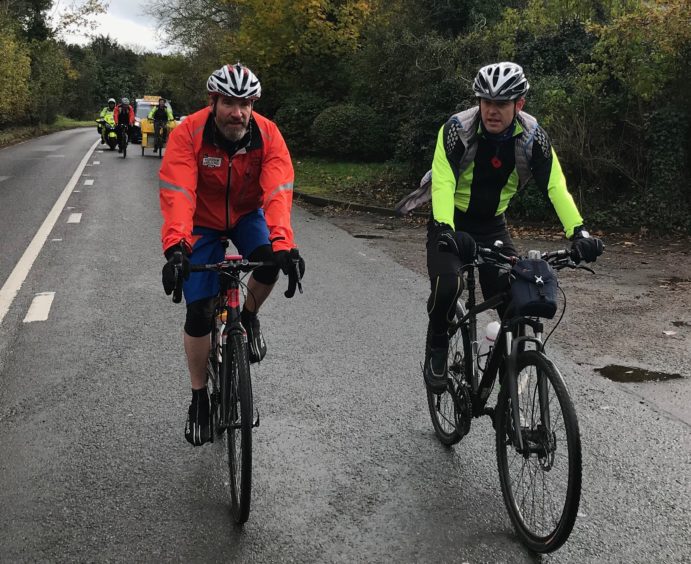 It is an exciting prospect and one that I am looking forward to sharing with you in a future column. Along the way we will have stopped to have tea with Lady Carnarvon at Downton Abbey and met lots of other fantastic people on the way. I'm always taken aback at how the public get behind this event.
Often we start at three o'clock in the morning to ensure we cover the necessary distance in time for the evening broadcast and yet, despite the cold and early hour there are still people out at the roadside cheering us on.
At times we have travelled through villages with literally thousands of people lining the roadside. The Rickshaw Challenge is, however, all about Children in Need and it's incredible to see how excited pupils get as we pass by schools and they are chanting, and often screaming: "Pudsey, Pudsey, Pudsey".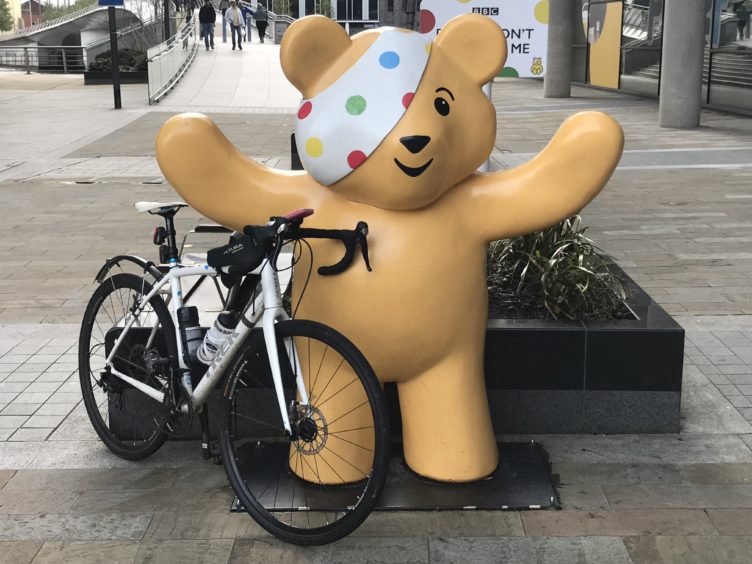 In 2017 the event finished in Glasgow and raised an incredible £5,063,230 and I remember standing at the finish line with the whole team as the total was revealed. A massive cheer went up and every single person involved in the event had a tear in their eye.
Last night we will have finished in Manchester, the home of Children in Need and if we can achieve even a fraction of last year's total it will have been a success. Reading this you will already know the total – I have 500 miles to cycle alongside the rickshaw first.
Roll on the rickshaw 2019.
Join the Blazing Saddles Strava Club at: www.strava.com/clubs/BlazingSaddlesWeekendCourier
Donate to the Rickshaw Challenge 2018:
You can still donate to the Rickshaw Challenge by visiting the One Show Rickshaw Challenge 2018 pages at www.bbc.co.uk