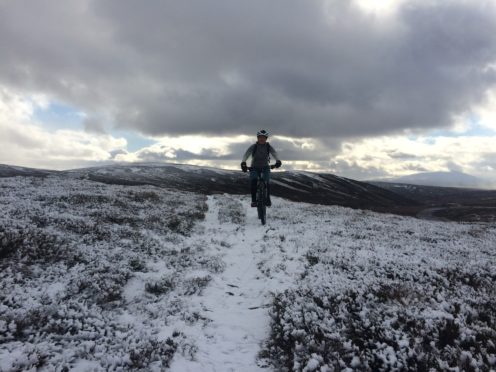 The end of my working season came to a close at the end of November. I had spent the season travelling around Europe riding in some fantastic locations and meeting many interesting people, but as it all came to a close, I returned home to heavy rain, cold temperatures and a serious lack of motivation to get on a bike.
All I wanted to do was light the fire, sprawl in front of it, open a big bag of crisps and watch TV, or read a book. Not that there is anything wrong with any of this, of course, but I had just spent the previous 10 months bemoaning to my long-suffering wife the fact that I had been working non-stop (albeit on a bike and with cyclists) and never really got an opportunity to cycle for myself on my home trails and roads.
In fact, I had ridden a total of 97-work-unrelated miles on home roads in 2018 – less than I have cycled since my early teens. So, as my last job ended and I travelled home in the train, I dozed and looked forward to all the cycling I was going to be doing, just for my own enjoyment.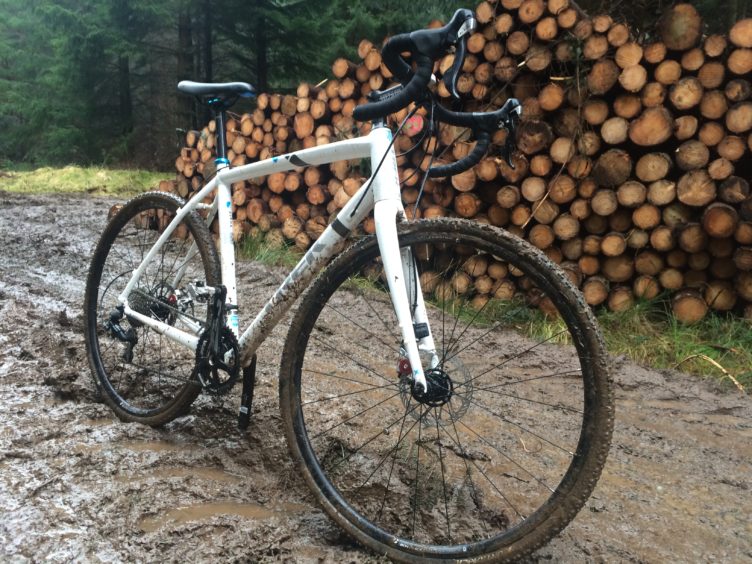 Except it didn't quite happen like that. My desire to pedal dwindled as soon as I got home. The puddles on the trails and roads grew deeper. Even venturing outside to take my dogs for a walk became a gargantuan mission in self-motivation. Such a dip in impetus at the end of a cycling season, and at this time of year, is not unusual, but I knew that it would only lead to a downward spiral in my mood, leading to what my kids refer to as GDS (Grumpy Dad Syndrome).
I know that, whatever the weather, outdoor, physical activity is the key component in keeping my demons at bay. The more I sat inside, festering and waiting for perfect weather to ride in, the more difficult it would become for me to motivate myself into action and the more my family would become fed up with my grumpy behaviour. But knowing something and actually doing it are two very different beasts.
What actually inspired this week's column was a chance happening on an article in an old issue of Singletrack magazine. One afternoon I was moping around my office, listening to the rain battering on the windows above me, and flicking through various piles of magazines, trying to pique my interest in something, when an image of two mountain bikers caught my eye. The photo was of two riders pedalling along the "Coffin Road", out of Glen Quoich in the north-west Highlands. A vast, rain sodden landscape emptied itself behind them and a hint of a rainbow was smudging the washed-out sky. It lifted my spirits and the reason why I cycle was presented before me in a full-page photograph.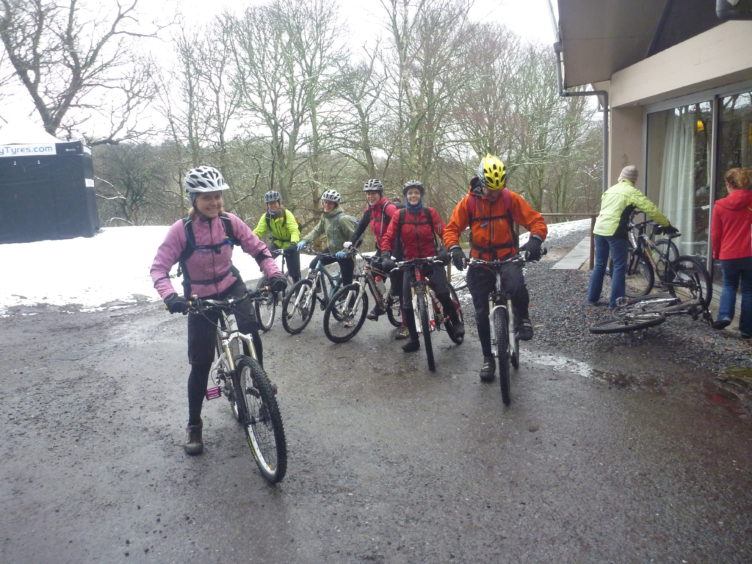 I had an instant desire to be there, riding alongside my dogs and breathing in the beauty of a dramatic Scottish landscape. I could literally feel the image dragging me out of the hole I had been sinking into and as I did so, I started pulling out maps, planning my next adventure.
It took a few days before I actually did get out, but when I did it was a spring clean for my soul. The horrendous weather didn't matter; I was actually relishing the battle against the strong winds and driving rain. Even the location didn't matter. All I cared about was being outside and doing some physical exercise.
My malaise is so well-known to my family that they can all see it coming and when they do they unanimously prescribe a ride on the bike, knowing full well that it will lift my spirits and prevent GDS.
Join the Blazing Saddles Strava Club at: www.strava.com/clubs/BlazingSaddlesWeekendCourier
Where to ride:
Where: Blair Atholl to Loch Moraig road climb
Distance 2.5 miles
Details: This is a little known climb that will test your legs to the limit. It is a dead end road, but is worth doing to add to your list of killer climbs completed. Starting in Blair Atholl, heading north, turn right towards Old Blair, just before you cross the River Tilt. Gently climb towards a junction and then keep right, signposted "To Deeside via Glen Tilt". At the next "Y" junction keep right "signposted "Moie". The climb is tough with the majority of it exceeding 7% gradient, but with several sections in double figures. You will be relieved when the tarmac road ends at Loch Moraig, but there is an option to follow the gravel track north into the mountains. This option is only suitable for riders with high levels of navigational and outdoor experience.