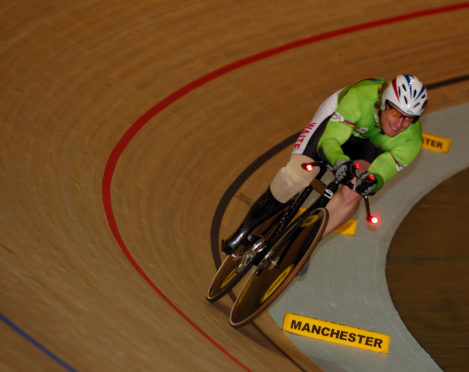 Track cycling is slowly pedalling towards inclusivity for all athletes.
Tomorrow is a significant date in the world of track cycling. Lee Valley VeloPark in London will host the fourth round of the Track Cycling World Cup, which itself, although interesting, is not entirely remarkable.
What is exciting, however, is that the racing programme will include para-cycling races in both male and female events. The programme is limited to two sprint and two endurance events, but it is a step in the right direction after para-cycling events were included in the 2018 Commonwealth Games.
Cycling's governing body, the UCI, also announced earlier this year that it plans to bring together assorted events in a combined World Championships, every four years. The inaugural event taking place in 2023 will feature para-cycling alongside, MTB, road and BMX.
Inclusiveness like this has been a long time coming. The 2012 Paralympic Games highlighted to the world that para-sports should and deserve to be on a wider stage. Since then event organisers, governing bodies and importantly sponsors are starting to take notice.
Dame Sarah Storey, who took Gold at the para-cycling World Championships in August in both the road and time-trial events, has been campaigning long and hard for such a change and is delighted that the UCI is finally taking notice, and even more so that it is the UK and British Cycling that are leading the way.
My own brother has cerebral palsy and in my previous life I worked for 18 years with people with various disabilities. In recent years I supported a young Perth man to train for the Rio Paralympics where he competed with Team GB in the BC2 classification.
So I have first-hand knowledge of the obstacles that para-athletes have to overcome. Any athlete, to succeed has to commit their life to training and becoming the best they can be, But when you also have a mountain of barriers and prejudices, both physical, such as accessibility to training venues and facilities, and mentally in people's attitudes, to overcome even before you get into the gym, or on your bike, it can often be a climb too far for many.
Pitifully, only around one percent of sports sponsorship is directed to female athletes and approximately five percent of national sports coverage was for female sport. These statistics are quite shocking and although I couldn't find any figures for para-sport, I can guarantee they are a lot smaller. We are heading in the right direction, but perhaps we need to move faster and be bolder in our direction.
Which is why inclusivity at events, such as the Track Cycling World Cup, are so important. It means that riders have a bigger audience, which breaks down barriers, gives wider media coverage and brings in sponsors, which in turn brings in more money to the sport and allows people to train more effectively. It also gives our para-athletes more of a stage to become role models and an inspiration to many others who are maybe just starting out in sport. Inspiration, however is not just important in making the next Dame Sarah Storey, or Jody Cundy.
It is also about giving people at a grass roots level the confidence and belief that they can also be an active participant and overcome whatever barriers are set in front of them. Only a small handful of people will ever get to the summit of a podium, so it begs the question of why so many people, day in, day out participate in sport.
Well, for me, a lot of what sport is about is the banding together of humanity in achieving something they have worked hard for. Whether the athlete is someone participating in a Wednesday night club confined race, or Dame Sarah Storey winning multiple medals I admire athletes for their willingness to fight through difficult situations and triumph over whatever obstacles are in their path.
Actively taking part in sport binds us in this mutual admiration and pushes us forward.
Join the Blazing Saddles Strava Club at: www.strava.com/clubs/BlazingSaddlesWeekendCourier
Get involved: All Ability Cycling
Details: The All Ability Cycling project based at Bell's Sports Centre in Perth has a range of bikes adapted to give everyone an opportunity to cycle. They run groups on Wednesday and Thursday mornings and open sessions on Saturday mornings from 10.30-12.30 at Bell's Sport Centre on the North Inch, Perth. If you would like more information get in touch through Live Active Perth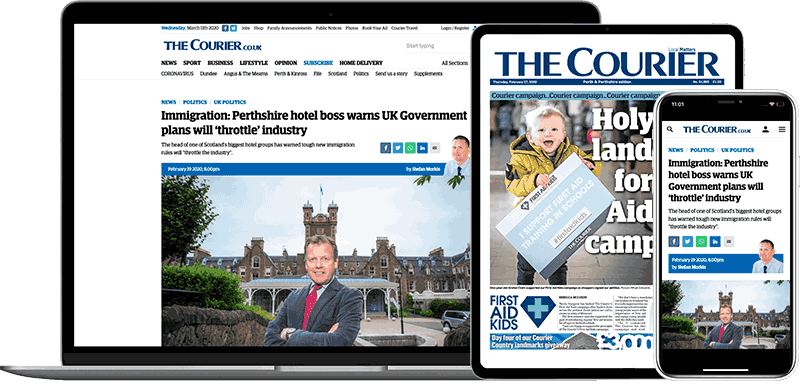 Help support quality local journalism … become a digital subscriber to The Courier
For as little as £5.99 a month you can access all of our content, including Premium articles.
Subscribe