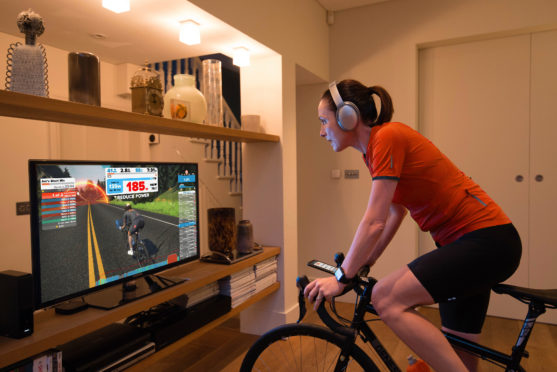 Cycling indoors might just be the way to keep fit during a Scottish winter.
I never thought I'd hear myself utter these words, but I actually look forward to indoor training on my bike. For years I struggled with the boredom of getting on my bike to pedal away the hours, but never actually go anywhere. Even riding on the more dynamic rollers soon lost its appeal after about 20 minutes, meaning I avoided training indoors as much as possible and instead ended up riding my bike outside in some horrendous weather.
Riding through a Scottish winter was also difficult as a two-hour ride often meant three hours, with preparation prior to and cleaning of bikes and washing of kit afterwards. Sometimes it just seemed more hassle than it was worth and I wouldn't bother going out. This led to sporadic and unfocused training, to say the least – my outdoor sessions were miserable and my indoor sessions, even with a structured training plan, were short and resented.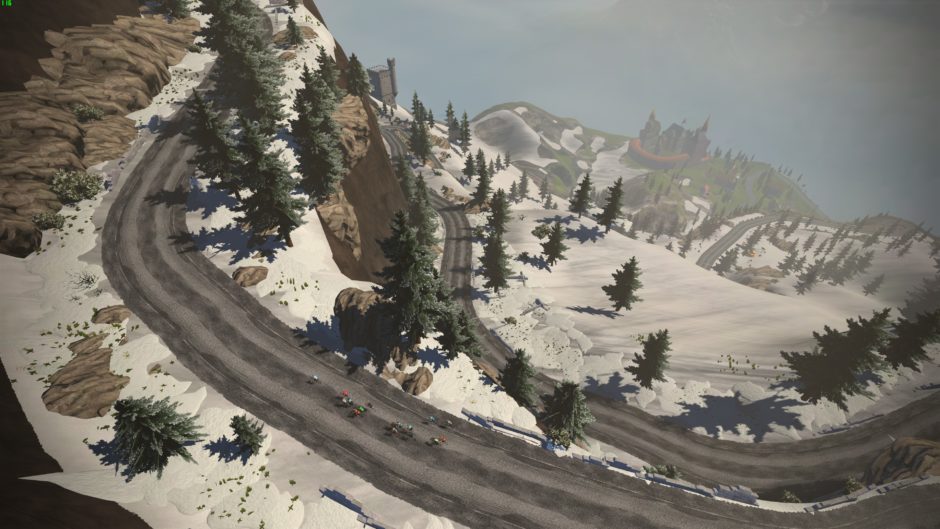 Then in 2016, I signed up for Zwift. For those not familiar with the Zwift platform, it is a multi-player game and virtual cycling world, albeit now with some real-world animated locations such as London, Central Park in New York and Innsbruck.
It is possible to ride on Zwift on a standard turbo-trainer, with just speed, heart-rate and cadence sensors linked into the game, but for a more immersive experience you may end up investing in a Smart trainer, where the resistance of your trainer adjusts via blue tooth connectivity to the gradient of the virtual road you are riding.
The more you ride more courses and different kinds of kit (such as bikes and clothing) become available to you and your online avatar. Zwift will be the first to admit that it is a game, and it is for this reason that it has many detractors.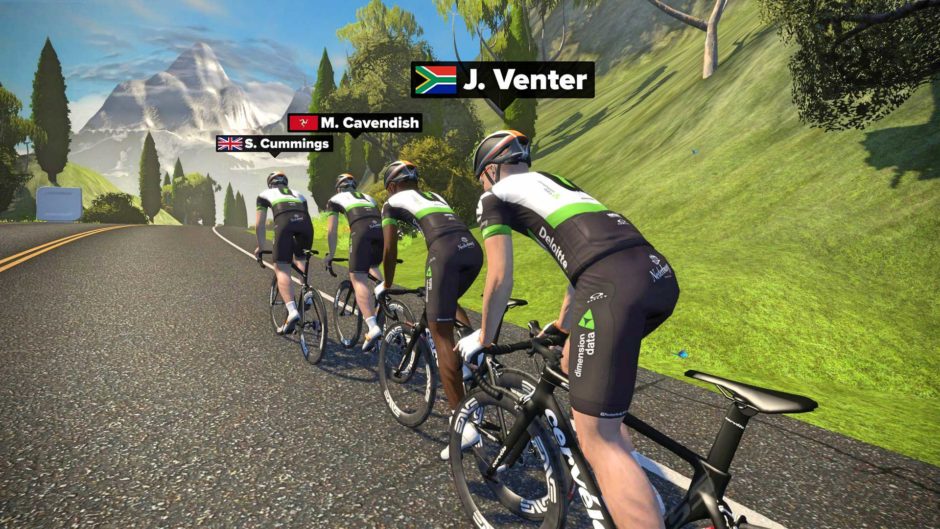 However, well over half a million people from around the world now regularly use Zwift, so it is clearly doing something right. When I ride on Zwift I can arrange to meet up virtually with friends and ride with others from countries all over the world. There are races I can enter every hour, 24 hours a day and there are training plans that I can follow.
In 2016 Matt Hayman broke his arm six weeks prior to the Paris-Roubaix race. Confined to training indoors he went on Zwift and by race day he was raring to go, eventually winning the 260km long race. Matt still rides on Zwift regularly, meaning he can get some quality.
In the first year I subscribed to Zwift I rode only on occasion, still preferring to get outside whenever possible, but more and more it has become my default for winter training. It is much easier to get an hour of riding in before dropping the kids off at school, or on a cold and wet winters evening than it is to take my bike outside.
I do still ride outside whenever I can – at the time of writing the Rapha 500 is fast approaching and I'm determined to complete my 500km in eight days – but the convenience of Zwift makes it a winner for me.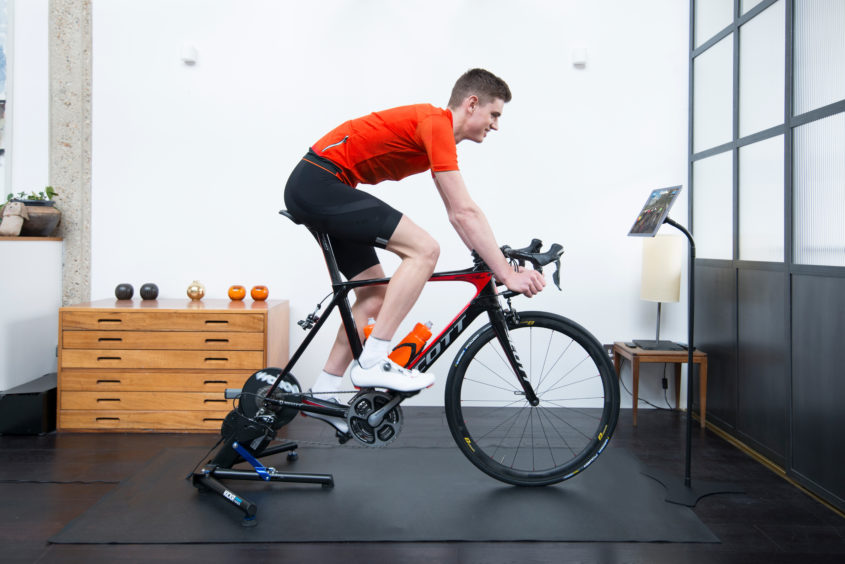 There are several other platforms available and more coming on the scene each year, but I have tried all of those currently on offer and find that it is the online community on Zwift that is a big factor in its appeal.
No matter what time of day I log in, there are hundreds of other riders in the virtual world and that in itself is motivating. Nothing will ever replace the sheer, unbridled joy of cycling outside, alone or with friends, but if you want to keep cycling fit over the winter, then perhaps virtual cycling is the ideal training tool.
Join the Blazing Saddles Strava Club at: www.strava.com/clubs/BlazingSaddlesWeekendCourier
Where: Dundee to St Andrews
Start/Finish: OS Landranger 1:50000 Map 54 & 59
Start: Tay Bridge  OS 1:50,000 Map 54 NO407301 Finish:St Andrews OS 1:50,000 Map 59 – NO5117
Distance: 20miles/ 34km One Way
Details:The route starts with a crossing of the Tay Road Bridge, before turning east at Newport-on-Tay along a lovely section of cycle path towards Tayport. The route then carries on through Tayport and into Tentsmuir Forest, before heading back out to Leuchars. A short road section at Guardbridge will lead you onto another section of cycle path that finishes in St Andrews.
A detailed GPS plot of the route on an OS map can be found at:https://goo.gl/7zxkEQ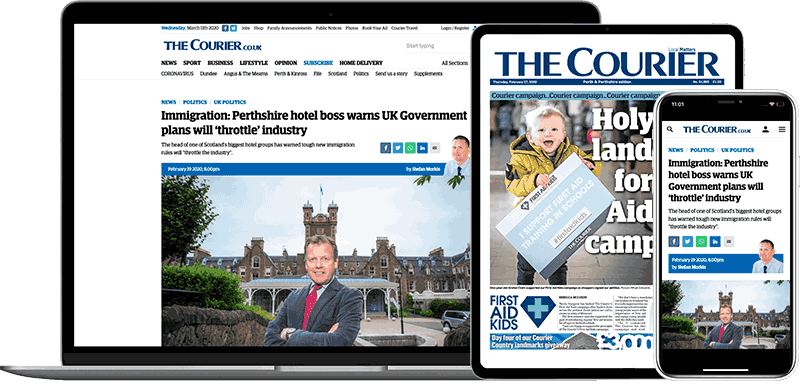 Help support quality local journalism … become a digital subscriber to The Courier
For as little as £5.99 a month you can access all of our content, including Premium articles.
Subscribe