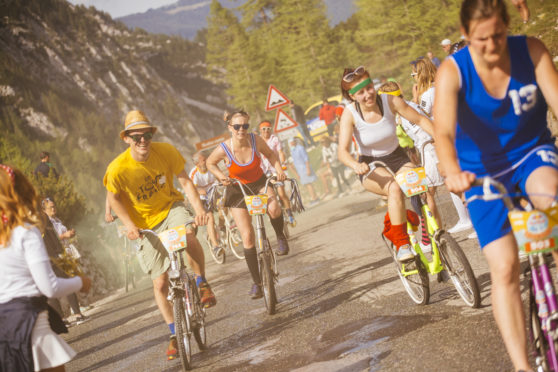 Off-Road CC recently voted Scotland's own Strathpuffer mountain bike endurance race, which takes place next weekend near Contin, as one of the 11 toughest mountain bike or gravel events in the world. Alongside it are events such as the Tour Divide, The Yak Attack and another Scottish event, the Highland Trail 550.
All these events certainly have the credentials to back up the claims of their toughness and the old adage "You don't have to be mad but it helps" fits the mentality of those who enter such events.
There are, however, lots of other cycling events around the world, that may not require the same rugged determination and tenacity as those above, but certainly attract the more eccentric cyclist. From naked bike rides to underwater pedals, no matter how strange an event is you can bet someone has thought of something even stranger.
The Dutch Headwind Championships attracts amateurs and professional riders who battle against 100kph winds along an 8.5km storm barrier facing the North Sea. Each rider is given a sit-up-and-beg-style bike and organisers plan the event at short notice to ensure it coincides with a big storm to give the worst conditions possible.
Bring Your Own Big Wheel takes place on the twisty downhill street of Vermont in San Francisco. Every Easter hundreds of people race down the street atop kids low-riding, big-wheeled, three wheelers of all shapes and sizes.
Needless to say the competitive element is outweighed by the fun, with for the riders and the spectators witnessing the crashes and spills on the way down.
Slightly more serious are the Brompton World Championships, which, as the title suggests, are the culmination of 15 qualifying rounds of races held around the world where hundreds of riders come together to crown the Brompton Bike World Champion at Goodwood Motor Circuit. The Red Bull Goni Pony takes place in Slovenia and sounds mad and brutal all at the same time. Riders use bikes similar to Bromptons called Pony Bikes – 20-inch, single-geared folding bikes. Riders race up a 13.5km Slovenian mountain pass that has an average gradient of 10.8%.
Some races are slightly more conventional, such as the Junkyard Cross in Philadelphia – a cyclo-cross race that takes place in a scrapyard and where riders take on a course redesigned each year, but which always features a track full of scrap metal, shards of glass and eroding vehicles.
In North Carolina cyclists gather to ride a 40-metre course from a shipwrecked boat to a sunken Second World War U-boat. Another water-based cycling event takes place in Wales. You may have heard of bog-snorkelling before, but now you can do it on a mountain bike. Riders are even allowed to fill their tyres with water to give them extra weight to sink to the bottom. Another event taking place in Wales is the World Mountain Bike Chariot Racing Championships, where two riders pull a "charioteer" in a specially designed chariot. There is a time-trial and a Ben Hur-esque mass start race and, as with many of these events, fancy dress is highly encouraged.
All these events sound great fun and are a good way to get involved in bike events without the competitive pressure. Many events in Scotland are more conventional in their approach, offering fun, family rides, but often there are festivals attached with lots of fun things happening. A quick internet search will bring up many events close to you in 2019, all designed to get you out on a bike and having fun.
Join the Blazing Saddles Strava Club at: www.strava.com/clubs/BlazingSaddlesWeekendCourier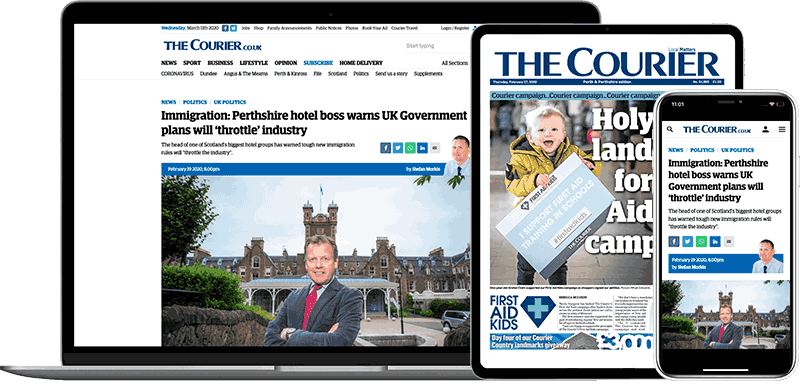 Help support quality local journalism … become a digital subscriber to The Courier
For as little as £5.99 a month you can access all of our content, including Premium articles.
Subscribe