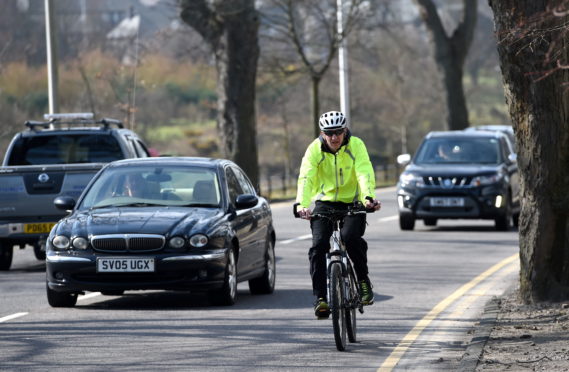 There is barely a week passes without someone telling me they don't like cyclists.
Often there is no rational reason for their proclamation of  enmity, but regularly it is because I don't pay road tax, I don't abide by the rules of the road; I am not insured and I don't have a licence.
The first of those accusations is wildly misinformed as road tax hasn't existed since 1937 and I do actually pay for roads via general and local taxation.
I also consider myself to be a law-abiding cyclist, both on and off-road. Where I see any transgression by a cyclist I will endeavour to point it out to them – but generally, such misdemeanours are lapses in judgment, the kind we all make whether cyclist or motorist, rather than "loutish" behaviour.  As for insurance, I have full liability insurance via my membership with British Cycling.
So that leaves a licence. Well, recently Lord Winston has renewed calls for cyclists to be licensed, despite a defeat for such a motion in parliament in 2018. His claim is that a "Cycledisc" licence would deter dangerous behaviour. I'm not sure if that argument holds any water. I'm not convinced that drivers of registered motor vehicles are more law abiding because of their registration plate.
Don't get me wrong, I am not saying that all people who ride bikes are saints and never do anything wrong. I am frequently frustrated when I see riders out on the roads after lighting up time without lights on and increasingly I am seeing more and more employees of fast-food delivery services cycling on pedestrian-only pavements – something that gives us all a bad name.
It does seem that companies running such services have expunged any responsibility on their part for ensuring that their freelance staff have the necessary skills and awareness to fulfil their job properly.
Those kinds of behaviours are unacceptable and training is one way to encourage better road sense and skills  although I am against any kind of compulsory lessons (lessons aren't even compulsory for motorists – you only have to pass the test).
Encouraging more schools to get young people off to a good start with Bikeability training is one way forward, as is governing bodies, such as British Cycling continuing to support cycling clubs to deliver safe riding skills within their membership.
However, myself and many other cyclists I know, (and I do know a lot,) spend an inordinate amount of time increasing their cycling skills, something I don't do as a motorist.
Licensing bikes is carried out in Japan, but it is specifically the bike that is registered and it is used as an anti-theft measure. Switzerland until recently had their "velo-vignette" registration scheme, but it was axed in 2012 as the costs of the scheme outstripped any revenue.
Many other countries have also discontinued their schemes, for the same reason Switzerland abolished the system. Interestingly the little tin badges, from schemes in places like Argentina and Seychelles, are now collectors items.
The likely outcome of any proposed cycle licensing scheme would be that those most likely to break traffic rules would be the least likely to go into a Post Office and obtain a licence and insurance and seek out training.
Again the precedent with car insurance bears this out with the Motor Insurers' Bureau stating that around 20% of drivers aged between 17 & 20 are believed to be without insurance.
Ultimately, such calls from Lord Winston are vindictive in nature and are deeply rooted in a desire to remove bicycles from the road and are without any real thought or knowledge behind them. Those who want cyclists to be trained, registered and pay "road tax" don't want to share the road with lots of trained, fee-paying and registered cyclists. They just want fewer cyclists on the road – full stop. Instead of putting barriers in the way of a healthier and sustainable transport system what cyclists need is wider recognition in the law and a considered and inclusive approach to the transportation infrastructure for all.
Join the Blazing Saddles Strava Club at: www.strava.com/clubs/BlazingSaddlesWeekendCourier
The Ride: Dunning – Glen Devon – Glen Eagles
Where: OS Landranger 1:50,000 Map 58
Start/ Finish: Dunning: NO 019145
Distance: 25 miles/ 40 km road ride
Details:
From Dunning ride up the Common of Dunning (B934) for 3 miles of ascent before descending back down to the Yetts o' Muckhart. Just before you reach the Yetts, turn right into Glen Devon on the A823 and follow this road through Glen Eagles and onto Auchterarder. Follow the A824 through Auchterarder before turning right onto the B8062 back to Dunning.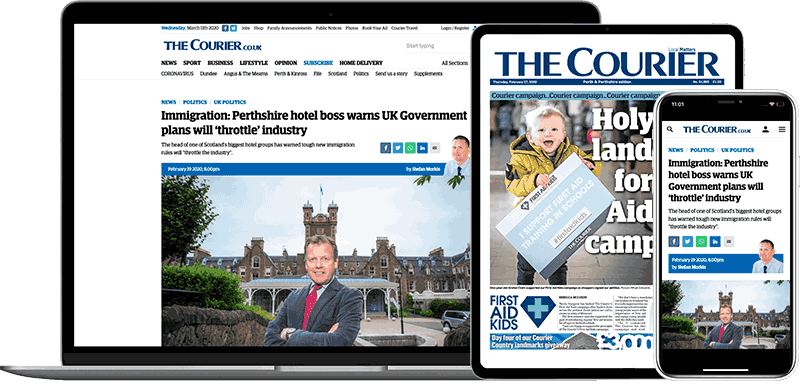 Help support quality local journalism … become a digital subscriber to The Courier
For as little as £5.99 a month you can access all of our content, including Premium articles.
Subscribe