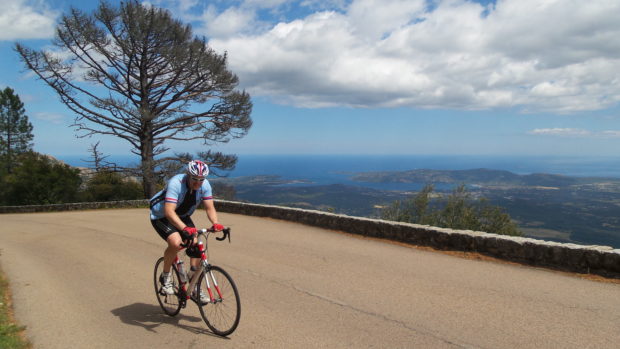 One of the great joys of cycling is the different experiences you can have on different bikes at different times of the year, on different terrain and different conditions.
Summer or winter; road or mountain; alone or in company; dry or muddy – it's all part of the cycling experience. As such, don't let anyone ever tell you that you need just one bike.
There is a well-known scientific formula N+1=Happiness, where N is the current number of bikes you own. It is a bit glib but the acquisition of a new steed is certainly motivational and if you need a little inspiration to get you back in the saddle after a grimy winter then a shiny, new bit of kit always helps.
Of course, it doesn't have to be a new bike. Perhaps just an upgrade to your wheels, or even just putting on some fresh handlebar grips or tape might be enough to spruce up your bike, ready for a summer season of riding.
For years I have toyed with the idea of getting a new bike. Just in case my wife is reading this, I have actually bought several bikes in recent years, but these were all second-hand purchases, so don't actually count as new.
The last road bike I bought was 10 years ago and since then I have upgraded and changed parts on it. Despite the N+1 formula, I also have a more frugal streak so every time I was about to take the plunge and purchase a new road bike, my canniness got the better of me. I felt I was being too extravagant when my current bike was still fully functional and met my needs sufficiently.
That might sound like a contradiction when I do have nine bikes, but each of those fulfils a different function in different weathers and environments.
I have come to the point, however, where my trusty old Giant TCR road bike has ventured beyond the autumn of its career – the will is still there, but fatigue has set in and sadly the time has come to put it out to pasture. Since my decision to retire my constant riding companion for the last 10 years, I have been looking for a worthy replacement, but despite my best efforts, I couldn't find anything within my budget that fitted the bill.
Anything that was close was going to have to undergo a makeover to add and change various components, to bring the bike inline with my specific specifications and requirements. So instead, what I started doing was sourcing a bike frame I liked, then buying components separately with the aim of building my own bike that fitted like a glove and was unique to my own blueprint.
I am still in the process of doing this and waiting on front forks arriving from the USA, but the bike itself is taking shape and I am eager to ride it for the first time.
Such a process has taken longer than just buying a bike off the shelf, but I have learnt a lot. I took on a similar project a few years ago when I built a steel-framed, single-speed mountain bike and now, like then, I have a bike that is around 40% cheaper than if I bought a comparable, ready-built bike.
I have something that is exactly what I want, without having to buy all the additional bits and pieces to replace what came as standard. I am, of course, restrained by a budget that I had set myself, but part of the fun is sourcing parts and trying to find components as cheaply as possible.
In some areas I have compromised to stay within budget, but the bike is a work in progress and over the next few years I will adding and changing parts.
I may never have my dream bike, but I am pretty close to it.
The Event: Making Tracks – Alyth Bike Park Race Day
When: Saturday, May 18 from 12pm-4pm
Details: Volunteers at Alyth Bike Park once again host their annual race day for kids of all ages and abilities. There will be a range of other attractions including a BBQ and guided rides for adults. Entries per person £10 through British Cycling or on the day. Team entries £40 for a team of six. Team members will race as individuals too.
For more information visit the Alyth Bike Park Community Page on Facebook.