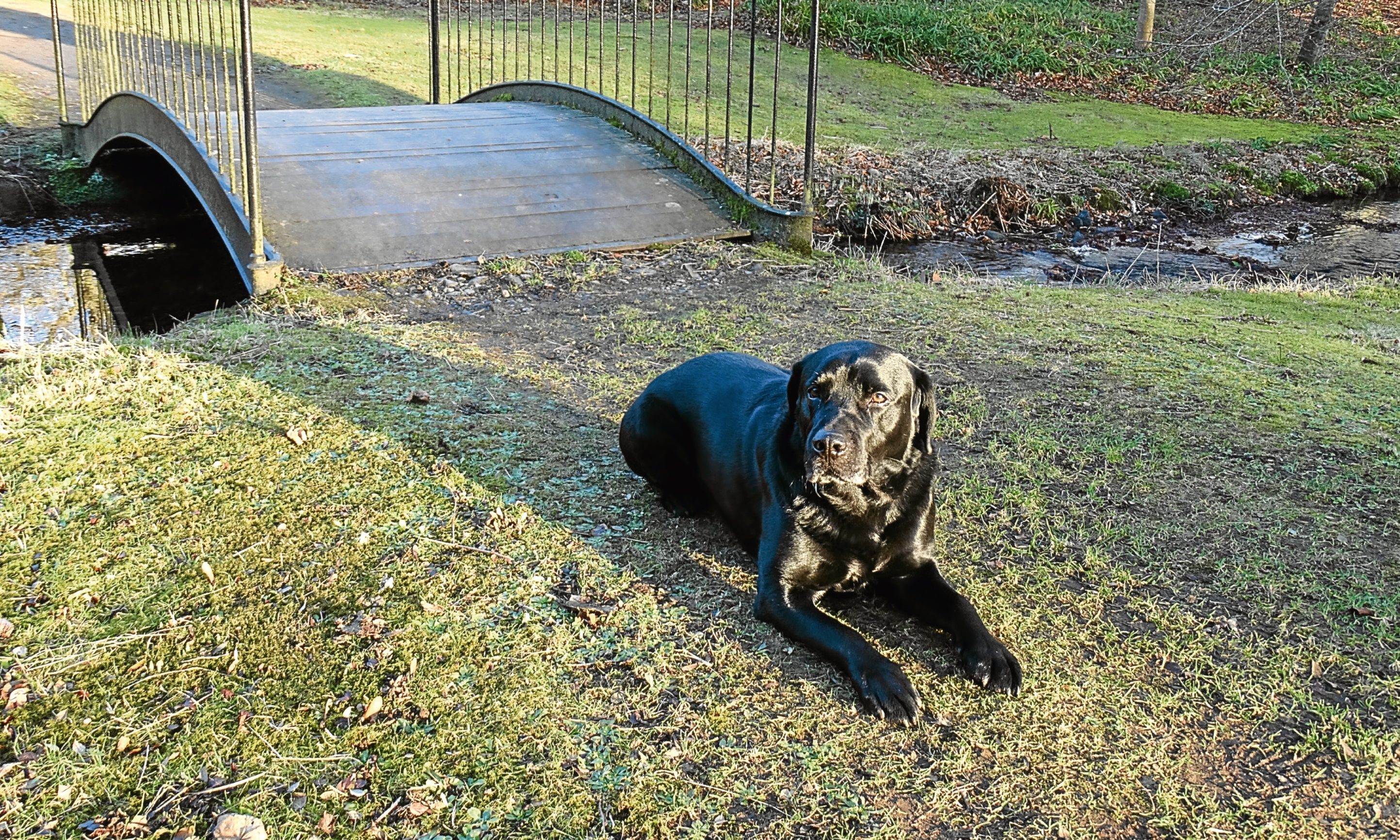 Driving out of the village to take Inka a walk, I saw a pack of about 40 geese preparing to land in a grass field that slopes down to the road.
I pulled into the side to watch them. The low winter sun picked up every feather of their plumage.
Geese are generally wary birds with a well-tuned sense of self preservation, blessed with sharp eyesight and able to spot movement a long way off. Easily spooked, as often as not they'll circle a chosen feeding spot several times, reconnoitring the ground, calling to each other all the while.
Only when they are confident it is safe will they start to spiral down, whiffling the wind out of their wings, side-slipping and tumbling like autumn leaves in the breeze.
They are an emotional and exciting sight to watch, so much an elemental part of the winter scene. Most mornings, out first thing with Inka I hear or, better still, see their raggedy chevrons passing over the house.
It's only a matter of weeks now till they start to think about the long migration north to their Arctic breeding grounds.
I've been practising what I preach and keeping our bird feeders well stocked. Colourful goldfinches are welcome daily visitors and, if the rate at which they chew through the niger seeds is any indication, we must have twice as many calling this year as we did last.
I'm hoping we'll see woodpeckers feeding on the peanuts. This is the only time of year they come to the garden. But I've heard my first one drumming a wild paradiddle on an old bough on a tree on the driveway up to the Big Hoose, hoping to attract a mate.
Mistle thrushes are one of our earliest nesters and the hen bird can be sitting on eggs as early as mid-February.
It's disappointing but this is the second year I haven't heard the cock bird's clarion mating calls ringing out from the topmost branches of some tall tree. I hope it doesn't mean that they have deserted the district.
We still aren't sure if sparrows have started to nest in one of the boxes. If they are, it is fully two months earlier than last year and I hesitate to open the box to check in case the hen is sitting on eggs.
Could this be confirmation of some of the climate change theories and that the open winter confuses the birds, upsetting their traditional internal time clock and breeding cycle?
Inka grew up at the Burn House, near Edzell. We lived there for six years, in the Courtyard House, and his earliest memories are of walks in the 200 acres of amenity woodland around the house. I still walk there regularly as the grounds go down to the riverside walk along the River North Esk.
Inka hasn't forgotten and he leads the way down to the river over the pretty Victorian iron bridge – Dorothy's Bridge – which crosses the burn that gives the Burn its name
Some of the shrubs are already in bud and I saw hazel and alder catkins which are always the first to flower, even though winter hasn't finished.
I have been reading a Historical Guide to the Edzell and Glenesk Districts published around 1893. It's a lot more fulsome and long-winded than a modern guide would be but it's packed with anecdotes and history.
They were greatly exercised with witchcraft in the 17th Century. An entry in the parish records of Menmuir for 1649 read: "No lecture this week, because the minister was attending the Committee …. for the trial of witches and charmers (enchanters) in their bounds."
Ministers clearly played a prominent part in the suppression of witchcraft as recorded in an old minute from Marykirk church: "Nae sermon here this day – the minister bein' awa at Fettercairn burnin' a witch."
Recently I've written about Sheriff John Melville of Glenbervie who met a sticky end being boiled up for soup and William Wallace, the Scottish patriot, who met an equally grisly death on the scaffold at Smithfield in London.
Now it's burning witches in Fetterie. We surely live in more benign times today – don't we?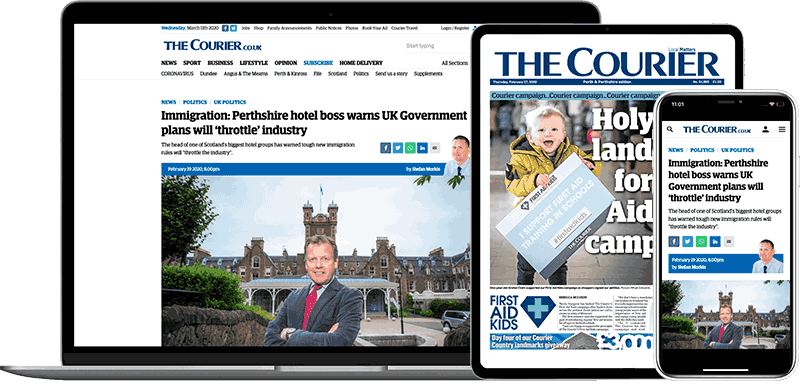 Help support quality local journalism … become a digital subscriber to The Courier
For as little as £5.99 a month you can access all of our content, including Premium articles.
Subscribe