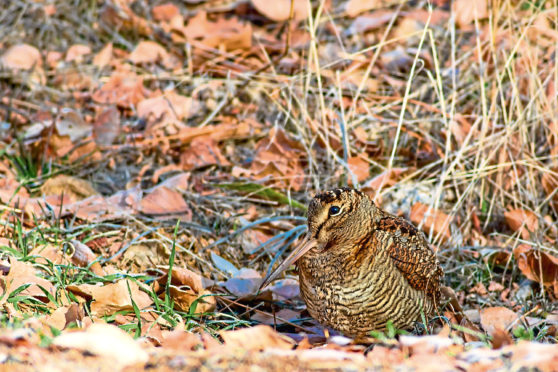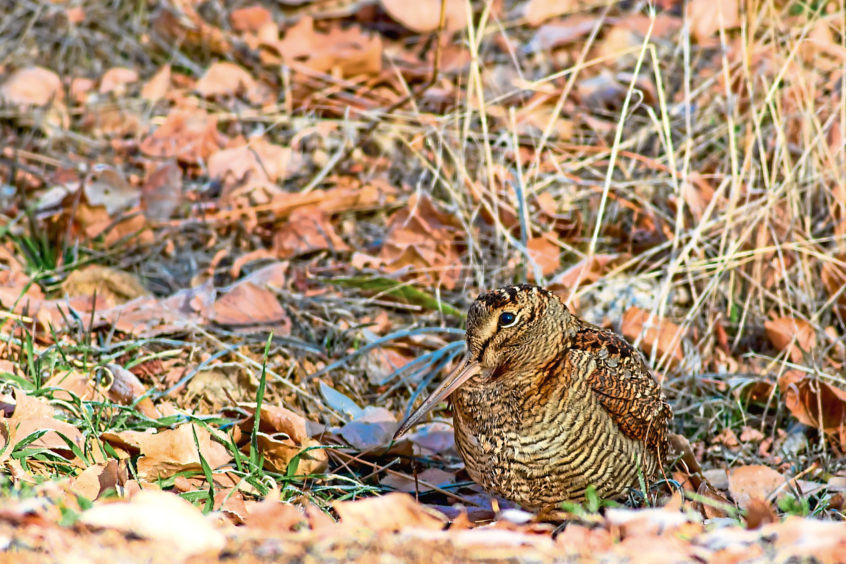 At this time of year, our resident woodcock population is augmented by a large influx of wintering birds from eastern Europe and Russia, making this a good time to spot these elusive birds.
Tumbled leaves lying thick under my footfall, gently rustling with each step: a hypnotic rhythm that turns the mind into a dreamy drift, when suddenly there is an eruption by my feet and on brown-blurred wings a woodcock takes to the air and weaves its way through the forest until it disappears in among the lichen-covered tree trunks.
Woodcocks do that to you; setting one's pulse racing with excitement as they burst into flight with a dramatic flurry that breaks the woodland tranquillity. Their mottled brown camouflage is so cryptic and perfect that they tend to sit tight when danger approaches, confident of remaining undetected. However, if a bird is about to get trodden upon by an unsuspecting human, then it has no alternative other than to explode into the air at the last second.
A bird shrouded in myth and folklore, I wonder how many woodcocks I ramble past on my nature forays without me realising they are even there.
In the past, the woodcock was known as the 'moon bird' because it was thought that they went to the moon in autumn as reflected by the early 18th century poet, John Gay: 'He sung where woodcocks in the summer feed/And in what climates they renew their breed/Some think to northern coasts their flight they tend/Or, to the moon in midnight hours ascend'.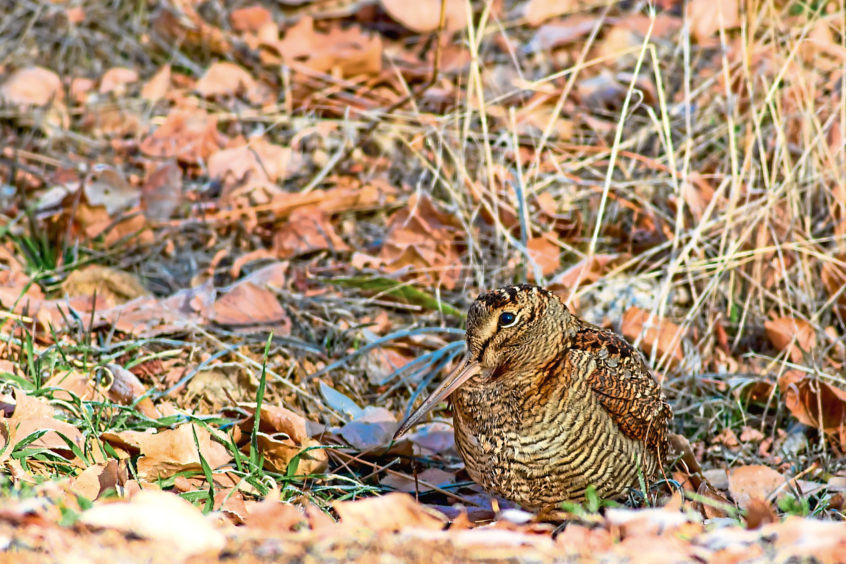 Interestingly, at the time the poem was written, most woodcocks probably genuinely did go elsewhere to 'renew their breed', with deforestation in previous centuries having diminished suitable woodland nesting habitat for them.
At this time of year, I often venture down to a forest edge at dusk near my home, especially if the sky is clear. There is something special about a winter gloaming sky, a pastel heaven of pinks and purples. Against this stellar background, it is occasionally possible to spot the dark silhouettes of woodcocks flying-out on owl-like wings from their daytime forest shelters to feed in the boggy margins of adjacent pasture where they use their long bills to eagerly probe the soft ground for worms.
When I wander at dusk there is usually other life around, too, and roe deer in particular are a frequent sight, often together as a pair or in a small group, grazing by a stand of trees, their white rumps glowing from under the moon shadow.
On my most recent evening venture, I glimpsed a fox trotting down by the margin of a sheep fence, the light still holding true enough for me to discern the russet on its thick winter coat. Foxes are creatures of habit and will often use the same trails each night.
Soon, our foxes will be entering the mating season when on dark January nights they will shriek and scream like demented ghouls. It is winter's call, haunting and spine-chilling, but also one filled with the optimism of a new vulpine generation come the green unfurling of spring.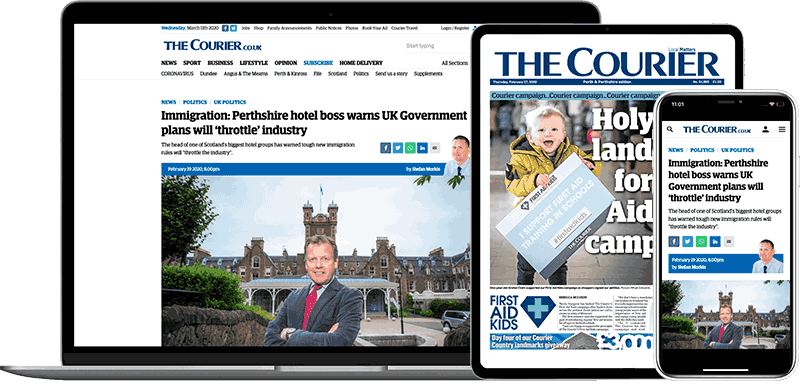 Help support quality local journalism … become a digital subscriber to The Courier
For as little as £5.99 a month you can access all of our content, including Premium articles.
Subscribe