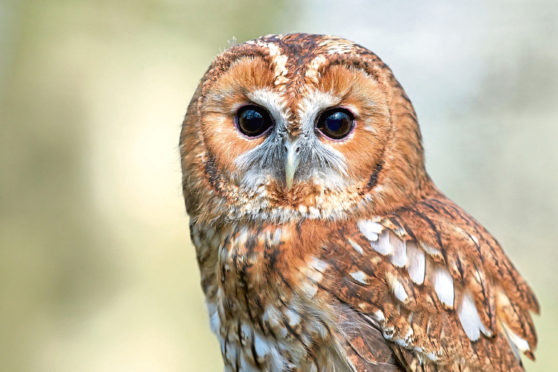 Tawny owls prey on small rodents such as voles and mice, and also insects and worms, swallowing their prey whole, and regurgitating indigestible items such as bones and fur as pellets.
A long quavering hoot from deep within the night wood: a sound so haunting and perfect it could have been delivered by an accomplished flautist.
I leaned against a beech tree to savour the night music. Then, a reply floated across from an isolated stand of nearby pines, a deep and resonant, 'hu…hu-hoooo'.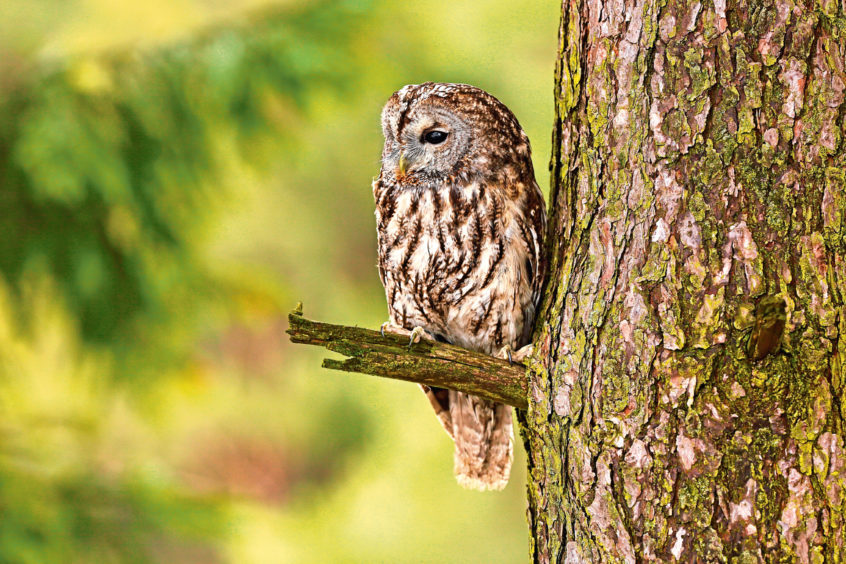 It was a Christmas orchestral rhapsody in the dark, a duet of tawny owls hooting back and forth. Gilbert White, the 18th century nature diarist, was greatly intrigued by the subtle variations in these calls and noted how some owls hooted in slightly different keys from others.
Behind the beauty of these wondrous hoots lay a darker element, for the chances are the two owls I was listening to were engaged in a battle, with one of the callers being a young bird trying to muscle into an already well-established territory.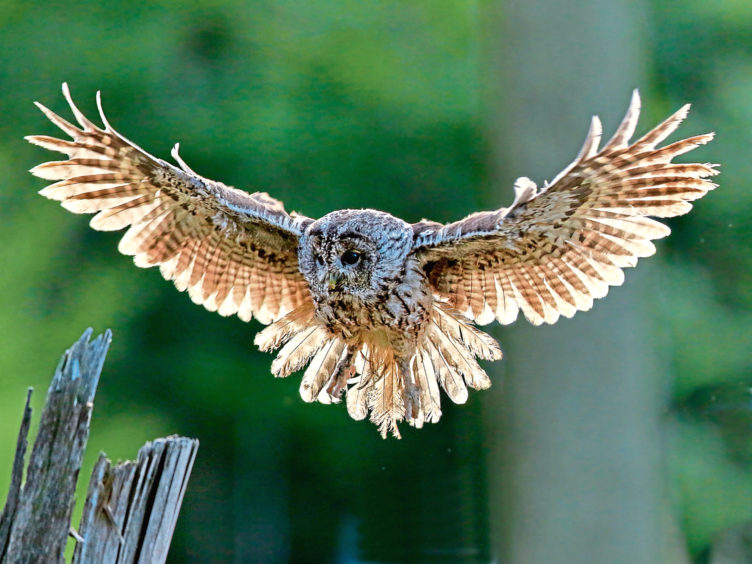 Although not always the case, tawnies are generally faithful birds and once an adult pair has set-up a territory they will defend it doggedly over their lifetimes from other owls, especially from young upstarts. As such, early winter in the tawny owl calendar is always a bit feisty as the young from the previous spring try and establish themselves.
Owls are always hard to see because of their nocturnal habits, but down by the river I chanced upon one of our most striking species when walking just before dawn. The first creeping embrace of morning light was still several minutes away, although high in the eastern sky there was a glimmering, so faint it would be easy to miss, but a herald nonetheless that daybreak was near.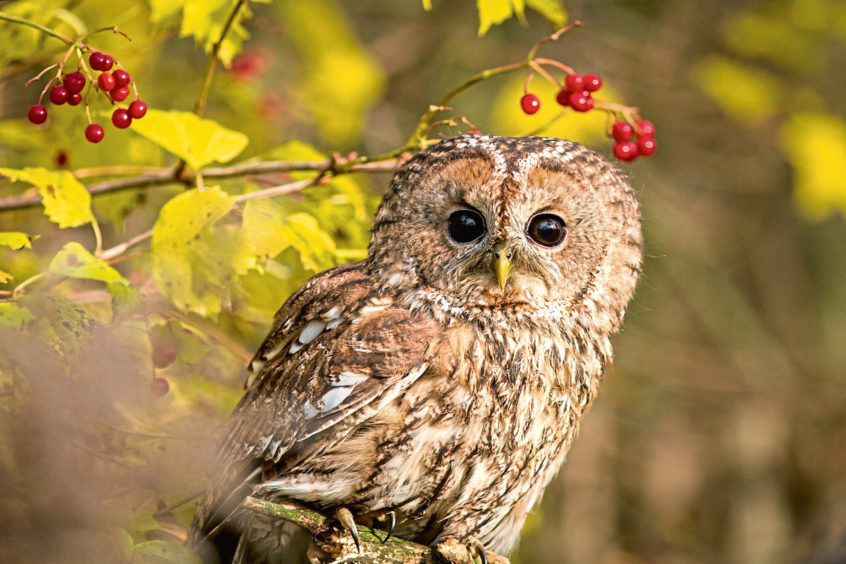 I love dawn, for it is always so fruitful when seeking out wildlife, eyes straining in the poor light for the slightest movement, my ears tuned to detect the tiniest ruffling in the grass.
Suddenly, by alders on the river's edge I glimpsed a flickering paleness – a gull perhaps, given the watery background. But no, it was a barn owl fluttering along the bank edge on ghostly wings before veering over towards nearby sheep pasture and out of sight.
Barn owls are meticulous hunters, quartering fields and grasslands in a low and careful flight, then hovering and swooping rapidly downwards if a scuttling field vole is spotted.
Barn owls are vulnerable to prolonged periods of snow cover, which makes finding their rodent quarry all but impossible. Thus, barn owls in Courier Country are living on a knife-edge at the moment, their fortunes dependent on how the winter unfolds.
INFO.
Barn owls are certainly most beautiful birds, but despite this, they have always held a rather sinister reputation in our folklore, probably because of their association with darkness. There are, however, other more bizarre beliefs from the past, including the one that if you walked around an owl in a tree, it would turn and turn its head to watch you until it wrung its own neck.