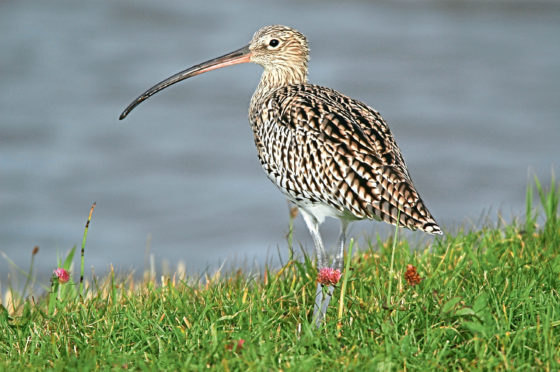 Curlews have declined significantly in recent decades. It is thought that drainage and intensification of farmland, along with increases in predator populations have contributed to this fall.
Short, long and even longer still; the varying lengths of the bills of these three wading birds on the shore at Elie was a most striking wonder of nature.
It was by pure chance that this dunlin, oystercatcher and curlew were in close proximity of each other; the dunlin by a shallow sandy margin, the other two on nearby seaweed covered rocks.
I brought my binoculars to bear upon the birds and examined each one in turn. The diminutive dunlin had the shortest bill in relation to body length, while that of oystercatcher was impressively built; straight, red and true. The curlew's was the longest by far, so slender and curved.
Their bills were an indication of the amazing variety of marine worms, molluscs and other invertebrates found on the shore and the different niches they occupy; some living on the surface, others deeper down in the sand and mud.
Each bill is intricately adapted to explore these different micro-habitats in their own special way, reflecting upon nature's ability to evolve and adapt. Thus, these waders do not compete against each other and are able to maximise the sustainable exploitation of the abundant food resource available on the shore.
Inter-tidal mud is one of the richest environments in the world and is home to a multitude of minute shrimps, mud snails, worms and tiny clams, making it a place of great bounty.
The dunlin probes sand and mud for shallow living creatures, as well as picking over the edge of rocks and seaweed, whilst the bill of the oystercatcher goes much deeper, and is powerful enough to prise open shellfish. In winter, molluscs are among its main staples, but not oysters (for they are so scarce), but rather mussels and cockles.
The curlew's bill, on the other hand, is like a precision instrument, a pair of probing forceps with a sensitive sensory tip that can pluck a lugworm from deep within the glutinous mud with the dexterity of a surgeon's tweezers. I imagine the downward curve of the bill eases its passage as it slides through the mud, covering a greater exploratory area compared to a straight bill. Lugworms live in u-shaped burrows, and perhaps the curlew's bill curvature is a useful aid when probing for them.
I watched this trio of East Neuk waders for a while longer, before moving on. Not long afterwards, I spotted a group of turnstones working their way across an exposed rock shelf. I crept up close and sat upon a boulder to observe their behaviour.
These turnstones, which hail from the Arctic, have the shortest bills of the lot, which are perfectly designed for deftly turning over pebbles and fronds of seaweed in search of invertebrates sheltering beneath. They were so engrossed in their stone turning that they didn't notice my nearby presence, and I felt privileged to have had the opportunity to share their busy world.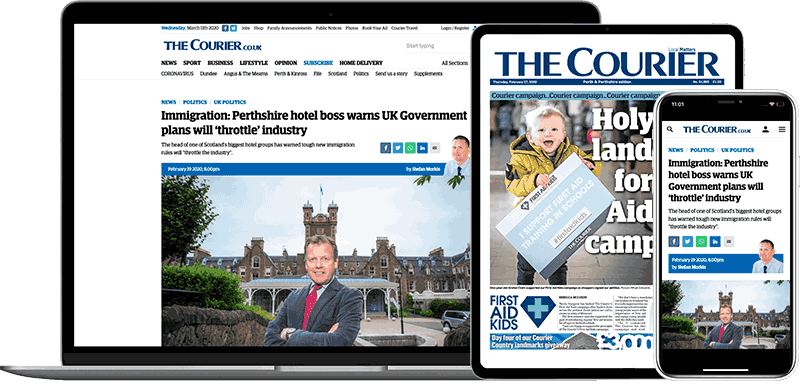 Help support quality local journalism … become a digital subscriber to The Courier
For as little as £5.99 a month you can access all of our content, including Premium articles.
Subscribe