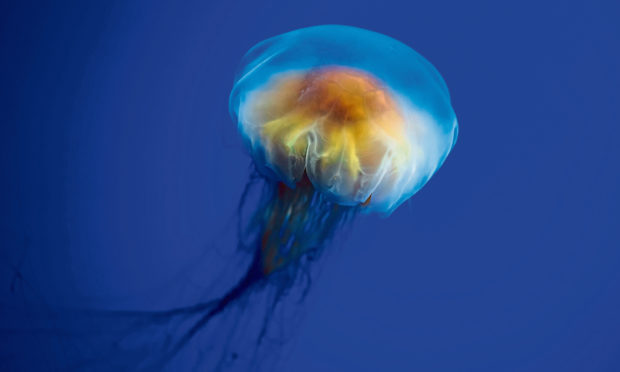 A blue-grey jellyfish hovering in the clear waters of a west coast sea loch, its umbrella-shaped body gently pulsing and long tentacles trailing beneath. It was an enthralling sight, so I kicked my flippers and drifted towards it.
Despite my protective wet suit, I was wary of approaching too near, given that the tentacles of this blue jellyfish can deliver a nasty sting. But I ventured close enough to witness something extraordinary, for in among the stingers, there were several small juvenile whiting flickering about.
It is a clever ploy by these little fish as the tentacles provide protection and prevent them from being predated upon by other creatures. The whiting are not immune from the stingers, but they are agile enough to avoid brushing them. It is incredible behaviour, and the capacity of our wildlife to evolve and adapt holds me in rapturous awe.
This sea loch near Lochinver in Assynt is a great favourite of mine for snorkelling and I return year after year here, such is its magnetic attraction.
On another day, I happened upon a lion's mane jellyfish – another spectacular species. It is much larger than the blue jellyfish, and its upper body is coppery in hue, with the undersides a strange maroon colour, from which its tendrils trail.
I often find beached lion's mane jellyfish when walking the spectacular Courier country beaches at Lunan Bay or Tentsmuir and at times they can occur in large numbers. Indeed, shortly before my trip to Lochinver, I had discovered several washed-up lion's mane jellyfish when searching the strandline at Kingsbarns near St Andrews.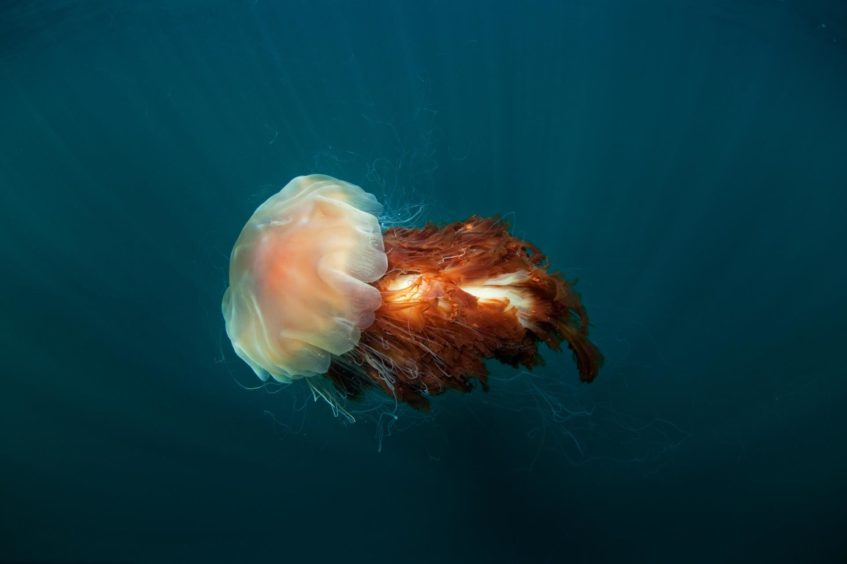 As well as the jellyfish, over a short period at Kingsbarns, I stumbled upon the empty egg cases (mermaid purses) of catsharks, the half-shells of numerous molluscs, as well as the holdfasts of kelp, which are used to anchor these seaweeds to the seabed.
Kelp is of fundamental importance to the inshore marine environment, and kelp forests are recognised as one of the ocean's most diverse ecosystems. Many fish species use kelp forests as nurseries for their young, and anemones, shellfish and other invertebrates find tenure on their broad flat fronds.
At Kingsbarns, kelp is abundant just below the low tide mark, and on previous occasions when snorkelling there, I have been mesmerised by the abundance of life found within. This inshore environment is one of our most special habitats and a place that needs to be protected and cherished.
Beachcombing is a marvellous past-time that gives a fascinating insight into the diversity of life found within our seas. In effect the strandline opens a window to a world that is otherwise inaccessible to land-based observers.
As I continued my East Neuk shore meanderings, a pair of oystercatchers piped-up, their high-pitched calls drifting across the cool sea breeze before they took to the air on black-and-white flashed wings and disappeared over a rocky outcrop.
INFO
Jellyfish often swarm in their thousands, and it is thought such instances may be on the increase in British waters, possibly as a result of climate change.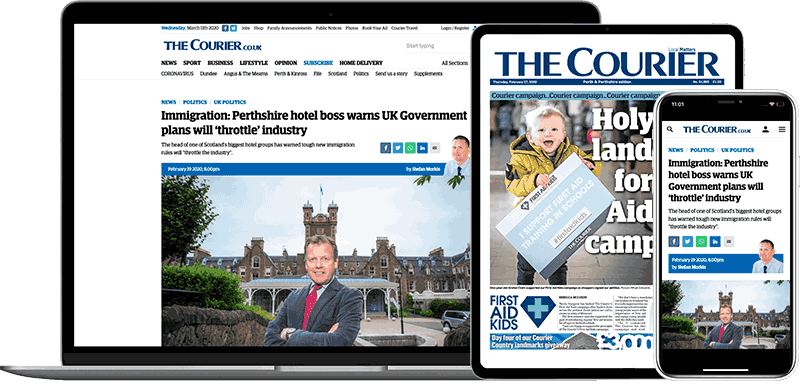 Help support quality local journalism … become a digital subscriber to The Courier
For as little as £5.99 a month you can access all of our content, including Premium articles.
Subscribe