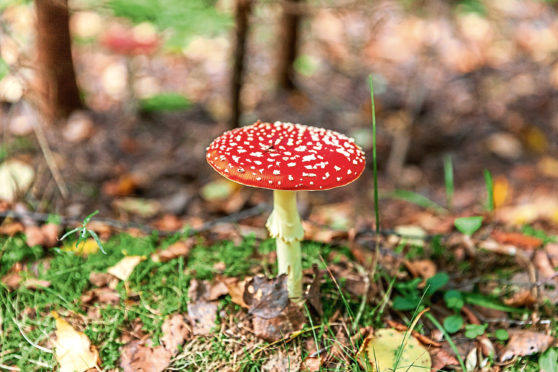 The creeping embrace of change is all around; leaves turning and glistening crimson haws and rosehips hanging heavy from bushes.
It is a wonderful time of year; a period of bounty as creatures make good the autumnal abundance of seeds, nuts and fruit.
On a recent walk up Glen Tilt from Blair Atholl, we watched mixed flocks of blue, great and coal tits bound through tree branches, and once we emerged from the riverside woodland, buzzards and ravens crested the open mountain ridges. One raven soared high overhead, and then flipped over so that it was momentarily upside down in the air, before tumbling back the right way up again.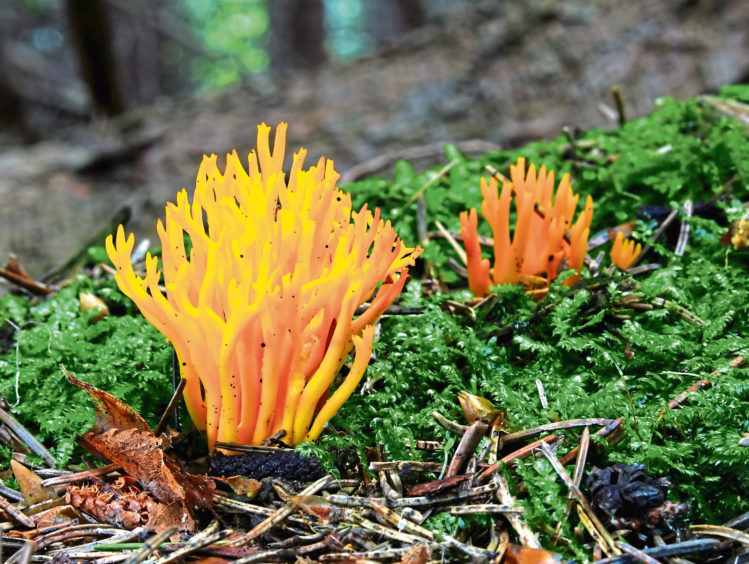 Why did it do that? I am not sure, but I suspect it was for amusement. After decades of nature watching, I am convinced that many creatures are partial to a bit of fun, just like humankind.
By the edge of a stand of pines, a red glimmering danced in the shadows. It was a fly agaric, its scarlet cap frosted with white. It was my first of the season, and one of the joys of autumn is seeking such fungi out. The previous week, I had stumbled upon yellow stagshorn in my local wood, glowing like a nugget of gold. It is a most stunning fungus, shaped like deer antlers, and coloured with the deepest yellow imaginable.
I scanned the tops above Glen Tilt in the hope of spotting a golden eagle, but none materialised. A kestrel did, however, briefly appear, hanging in the air on rapidly beating wings, tail fanned as it hovered in its constant quest for field voles.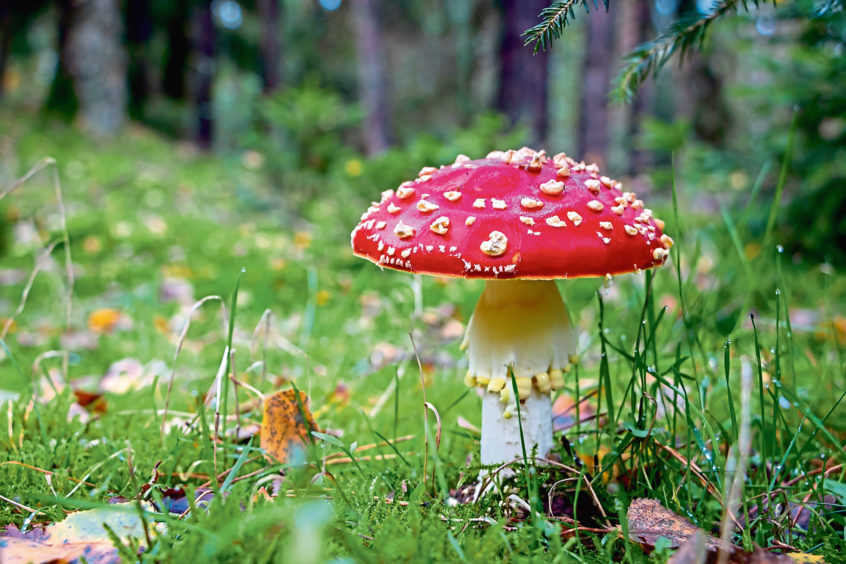 A few days later, we visited Glen Lednock above Comrie and glimpsed several more kestrels, along with buzzards and a lone red kite. It was encouraging to see so many birds of prey, and I suspect voles' have had a bumper breeding year here. Field vole populations often undergo a cycle of boom and bust, with peak numbers typically occurring every four years before numbers then crash.
Down by my local river, the Devon, salmon are on the move. They are late runners on this river, generally not entering it until September, then rapidly ascending towards the gravelly spawning beds further upstream. There has been much rain and the river is flowing high, which provides the perfect conditions for these fish.
I have also been spending many evenings down by the river estuary, watching the wild geese at dusk flying-in to their roosting grounds on nearby mudflats and surrounding fields. Watching these evening flights of greylag and pink-footed geese is one of nature's special experiences, their constant honking filling the air. It is a cacophony of noise that is part of autumn's being, so spellbinding that one could never tire of listening to their calls sweeping across the wildness of the estuary.
---
INFO
Many fungi, form close associations with trees. Tiny underground threads from the fungi intertwine with tree roots, which in turn help the trees to absorb nutrients from the soil.