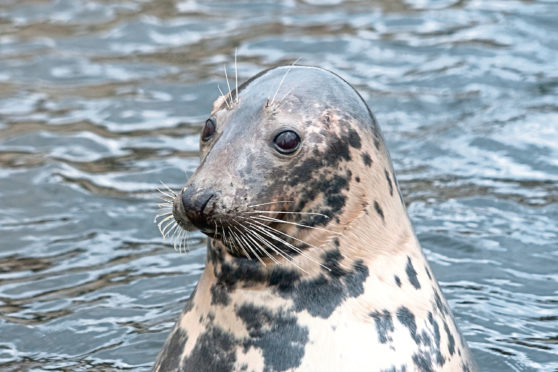 l peered over the edge of the quay at Peterhead harbour and the dewy eyes of a grey seal gazed intently back at me.
Enraptured through mutual curiosity, we stared at each other for a while longer, but its interest soon waned, and the animal gently slipped below the surface, leaving hardly a ripple behind.
As I looked around the harbour basin, several other seals bobbed about, so I started to count them and there were many more than I first thought, perhaps 20 creatures in all.
This was a real social gathering, and these seals were interacting with each other in so many different ways, including short surging chases and swimming together in parallel. There was plenty of time for relaxation too, especially for one seal floating on its back with flippers flailing in the air.
This part of the harbour basin is by the whitefish market and landing facilities for the mackerel and herring fleet. Inevitably, a few fish spill into the water as the catch is landed, making it a great place for a seal to prosper. I have been a regular visitor to Peterhead harbour for over 30 years, but I had never seen so many seals here before; a reflection, perhaps, of how the population has soared in recent decades.
Seals have an inner depth that is absent from many other creatures. I recall once rowing a small dinghy near Mallaig with a grey seal following purposefully in my wake. What was it thinking? Was it apprehensive, or was it relaxed by my near presence? It was hard to tell from the seal's inscrutable expression, but within those liquid eyes lay a penetrating intelligence that shone out at me.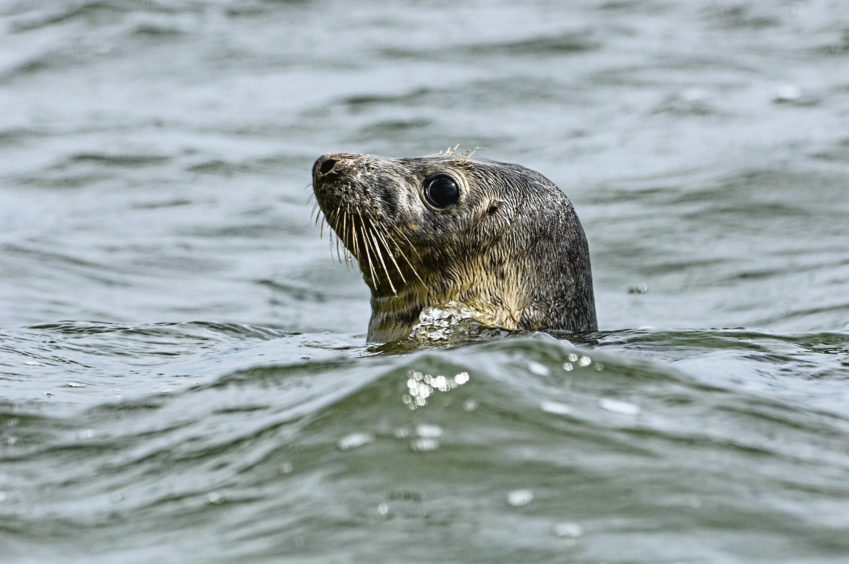 The pioneering 20th century Scottish naturalist, John Morton Boyd, also remarked upon the dark, wide eyes of the grey seal, when he wrote: "Through its eyes I see into its life as into the depths of the sea – an alien and mysterious world seen in only small part".
Grey seals frequently use Peterhead harbour as a safe refuge to ride-out winter storms, as will birds such as eider ducks. Indeed, out in the middle of the basin a group of eiders had congregated, and I wondered whether seals ever prey upon the occasional duck or gull.
By the edge of one of the quays, several turnstones probed here and there, searching for tiny morsels to feast upon. These little waders have short bills designed for deftly turning over pebbles and fronds of seaweed in search of invertebrates sheltering beneath. However, they have developed a liking for quaysides, and they are a common sight at Peterhead, running about on pattering feet.
Peterhead is a bustling port, but within its protective embrace lies a diverse variety of wildlife; a place where humankind and nature thrive in mutual harmony.
Info
Britain and Ireland host over a third of the world population of grey seals. They can dive to depths of over 300m. The single pup is born in autumn.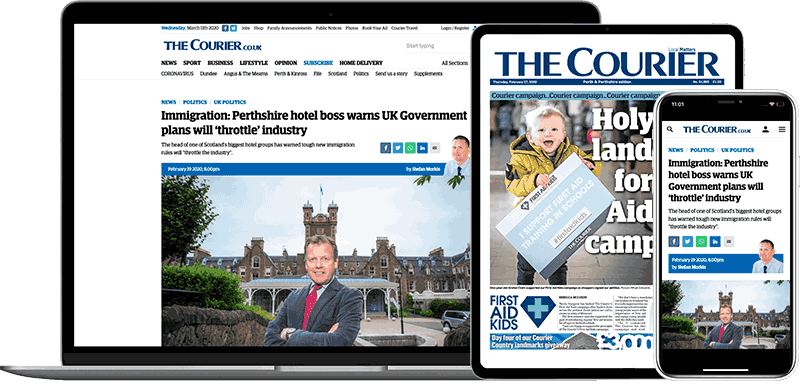 Help support quality local journalism … become a digital subscriber to The Courier
For as little as £5.99 a month you can access all of our content, including Premium articles.
Subscribe