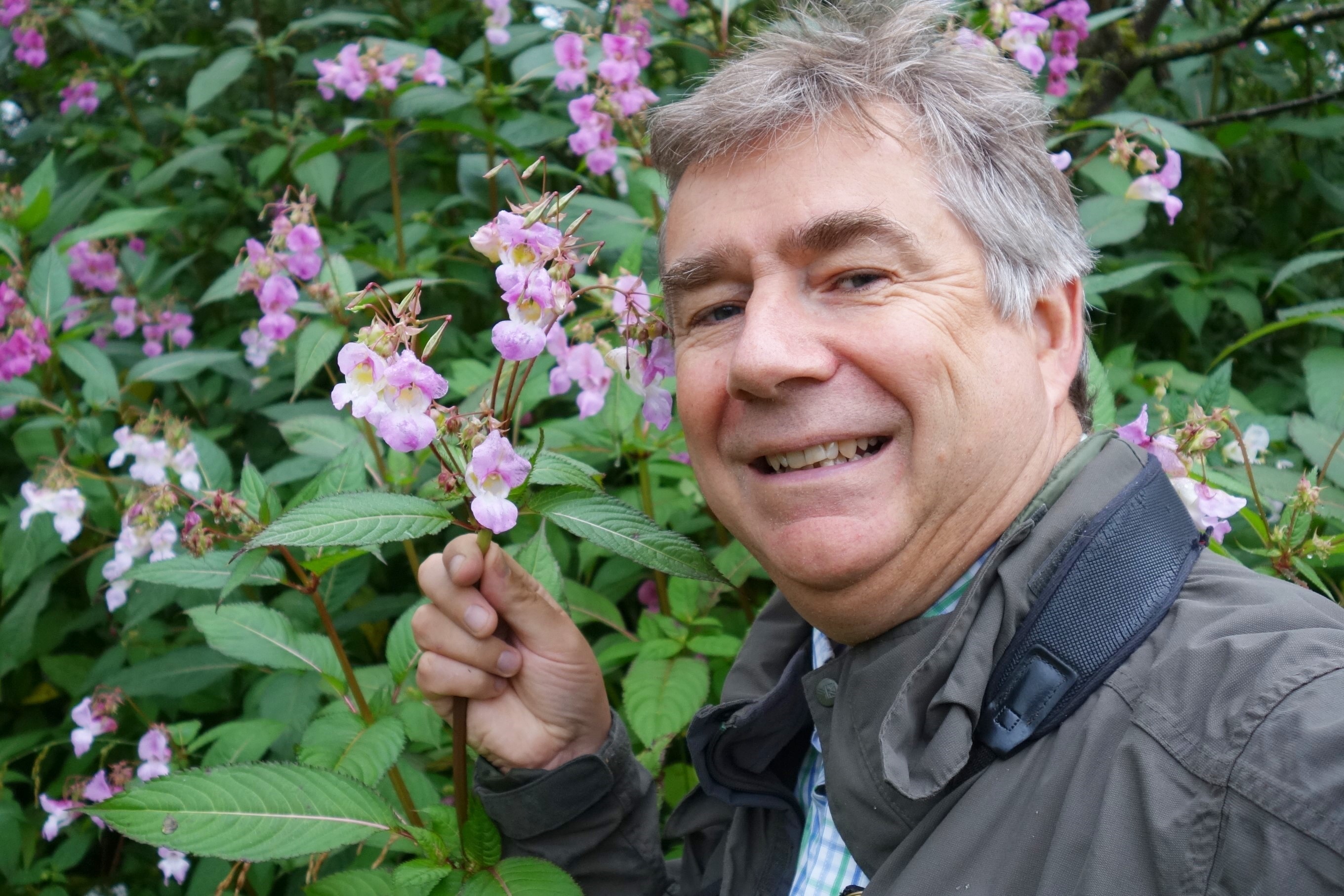 As I make my way along the riverbank I'm suddenly hit by a strong waft of sweetly-sick perfumed air and find myself submerged in a blush of purplish pink flowers.
It is a large patch of Himalayan balsam, almost as high as my shoulders, and just one of the many invasive alien species that are now such a common feature of our countryside.
These aliens are a mixed bag, with some being rather benign and even welcome additions whilst many have gained notoriety as serious pests. The Himalayan balsam is very much in the latter camp. They grow tall and can shade out native species. Their exploding seed capsules throw seeds a considerable distance, which can also be carried in the water making the plant a prolific coloniser along river systems.
But the Himalayan balsam is a mere pussycat when compared to the Japanese knotweed with its dense bamboo like stands that can totally dominate large areas of ground.
One study revealed that in recent decades over 600 non-native species have become established in Britain. They are considered to be one of the biggest threats to biodiversity and cost our economy an estimated £1.7 billion per annum. Overall about 15% of the species that have become established in Britain are considered to have a negative impact.
But not all of our aliens are new arrivals. The rabbit is a native of the western Mediterranean that was first introduced into Britain in the 12th century as a source of food and fur. The house mouse, which has been around since at least the Iron Age, originates from Asia.
Some introduced species are even cherished. The Orkney vole is related to the common vole that is widely found throughout Europe and was probably inadvertently brought to the islands by Neolithic settlers. Centuries of isolation mean that it is now regarded as a distinct sub-species and conservationists would regard it tragic were it to become extinct.
One of the most worrying of our recent arrivals is the harlequin ladybird, a native of Asia. The harlequin is a voracious predator and was introduced to continental Europe as a biological control agent but now threatens many of our native insect species.
Over the centuries our landscape has been in a constant state of change; deforestation, the expansion of agriculture and the industrial revolution have all made their permanent mark, as have our introduced species. In reality our environment is not natural in the purest sense of the meaning. Indeed, the visual impact of aliens on the landscape is much more pervasive than one might initially suppose, given that many of our trees are introduced, including common species such as the sycamore.
The problem now is that the pace of human-aided colonisation of non-natives has gathered real momentum over the last few decades – and experience tells us that even the slightest tinkering can have the most undesirable and long lasting environmental impacts.
Info
Other alien nasties include the American signal crayfish, which is already established in some Scottish river systems, and which devours fish eggs. In Loch Lomond, an introduced fish called the ruffe predates upon the eggs of the endangered native powan.